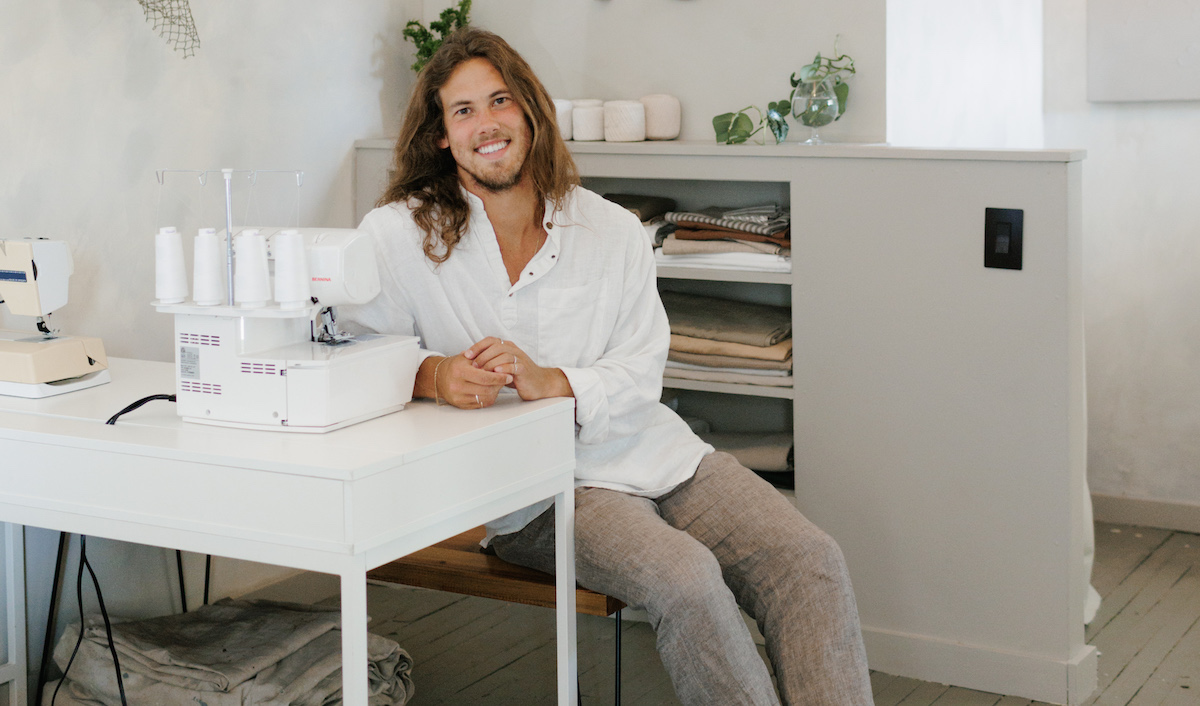 Elijah Nykamp: Turning Clothing into Confidence
How the Mural Gets Made
Two local artists share what it takes to create enormous works of art
Brianne Farley is no stranger ...
Read More >>
Fine Art as a Second Act
Painters Jennifer Lake and Linda Hankes-Smith
Some people dream of becoming ...
Read More >>
Bespoke Blades
The custom creations of Charlevoix knife maker Todd Olson
What do you do with ...
Read More >>
Film Review: Priscilla
5 Stars
While you will certainly be ...
Read More >>
Collaboration Is the Name of the Game
Leland celebrates its culture on one campus
How long does it take ...
Read More >>
Food for Thought's Blueberry Lavender Preserves
Tastemaker
While we're all for a ...
Read More >>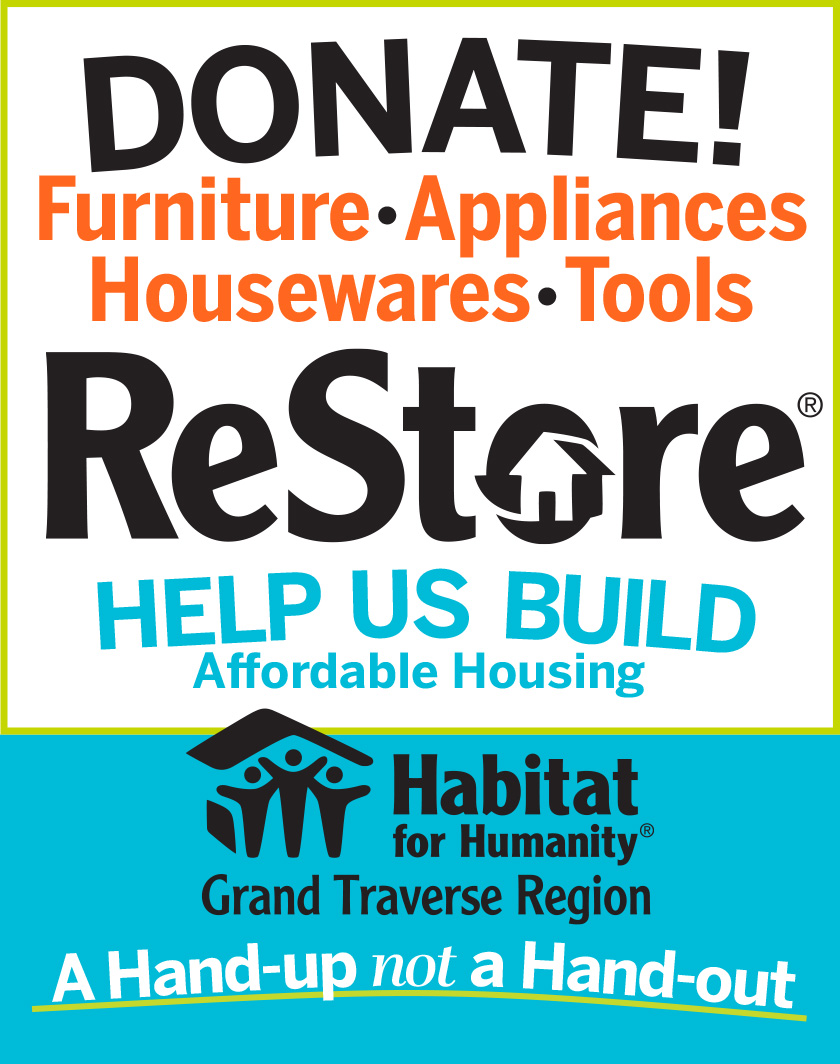 Feature
Northern Michigan on Everything
Mark Lindsay has been making his mark—pun intended—on the northern Michigan arts scene for over a decade. You'll find his nature-inspired photos on everything from hand-sewn boots to TSA-approved luggage to phone cases, not ...
Nov. 25, 2023 |
Dining
Tandem Ciders' Pomona
Seeking the perfect holiday spirit? Look no further than the Pomona, aka "the goddess of the orchard," from Tandem Ciders in Suttons Bay. This pommeau—a concoction hailing from northern France—is versatile, warming, and full ...
Nov. 25, 2023 |
Opinion
Pronouns 101
My first assignment in an online graduate-level class was to provide information about my background, including my pronouns. I guess I'd had my head in the sand for a while, because I found this ...
Nov. 25, 2023 |
Trending
Try Something Else
We need a political reboot. The latest data and polling analysis from Statista found the approval rating of Congress at a...
Read More >>
The Kchi Wiikwedong Anishinaabe History Project
The Leelanau Historical Society and Omena Historical Society are teaming up to offer a free event Wednesday, Nov. 29, at 6...
Read More >>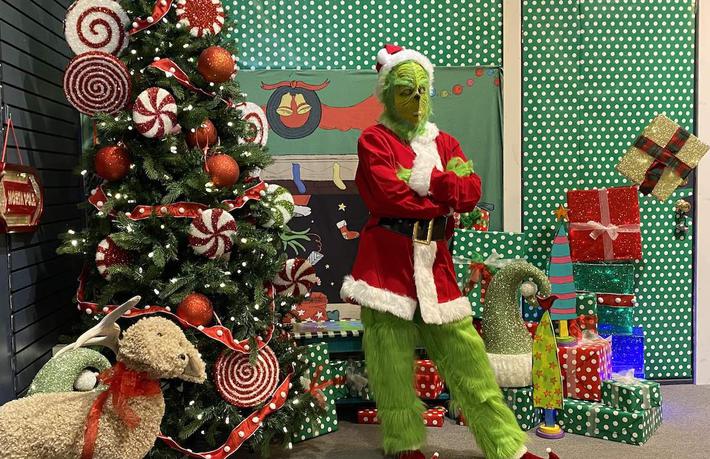 Happy Holidays in Petoskey
The holiday season is in full swing in Petoskey! First up is the downtown Petoskey Holiday Open House, with Santa lighting...
Read More >>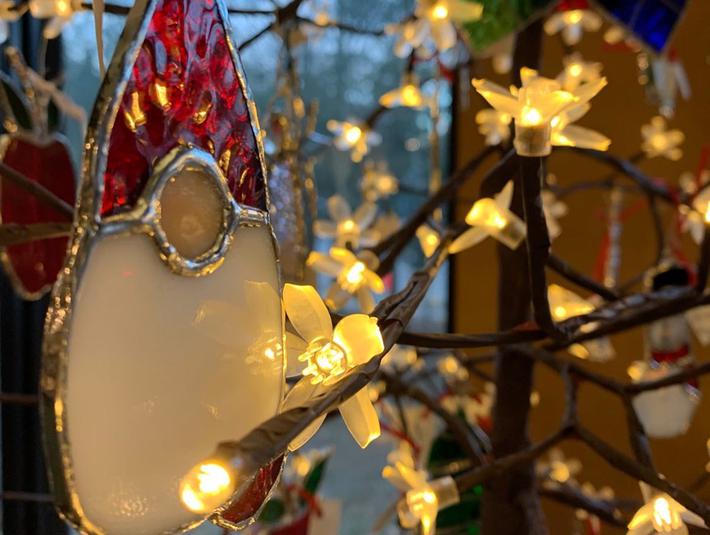 Frohe Weihnachten!
Stop by the Christkindl Market, a German-style holiday festival and market, Saturday, Dec. 2, from 11am-4pm at Charlevoix ...
Read More >>