Welcome to Northern Express Classifieds!
Our classifieds get results without breaking the bank. Advertise your event, business, product or service to more than 90,000 readers across 13 northern Michigan counties starting at just $10! Your ad will appear online here and also in print in the next issue(s) selected, which hit newsstands each weekend.
Other
Sewing, Alterations, Mending & Repairs. Maple City, Maralene Roush 231-228-6248
Yacht Rock Band
musicians needed. Lead singer/keyboardist in search of the smoothest backing band in Northern Michigan. Influences include, but not limited to; Hall & Oates, The Doobie Brothers, Steely Dan, Kenny Loggins, Steve Winwood, and Huey Lewis and The News. Email Chuck at chanew@gmail.com.
Cottage for Rent
Traverse City 1BR Cottage; Fully Furnished; Includes All Utilities; New Appliances; W/D; A/C; Cable; Very Nice; Quiet Setting; No Pets; $1,700 per month; (231) 631-7512.
Punta Gorda, Florida Rental - Burnt Store Marina
Burnt Store Marina offers a waterfront restaurant, pickleball, golf courses, pool and fitness center. The full-Service marina has 525 deep-water boat slips. Boat rentals available or bring yours. The address is 3181 Matecumbe Key Rd, #12 Punta Gorda, FL 33955. Pictures available on Zillow. Contact our Realtor Sanjeev 941-286-8120. 'sramachandran@thomasryan'
The Peninsula Market Staff Needs You!.............
Cashiers(must be over 18yrs) Prep and Pizza Cooks, Stockers w/projects,...NO Late Nights! Positions are P/T or F/T for the right individual(s) with open availability. In a nutshell, if your reliable, enthusiastic and love making others day better, Bring in your resume or do a quick application! We're located at: 14111 Center Road, Traverse City, Mi 49686
PAID PART-TIME WORK TRAINING FOR SENIORS 55+
For Seniors Age 55 and Over: Employment Specialist Trainee, Cashier, Stocking, Clerical Support. Applicants must be age 55 and over, unemployed, seeking work and meet program eligibility. Positions available in Traverse, Benzie, Manistee and surrounding counties. To find out if you qualify contact the AARP Foundation SCSEP office, 231-252-4544.
BATA is Hiring - HR Coordinator
BATA is hiring a Human Resources Coordinator and Drivers for immediate employment. Qualified HR candidates will possess strong communication and organizational skills and attention to detail is critical. BATA offers pay corresponding with prior experience and excellent benefits and a pension. Call 231-941-2324 or visit www.bata.net/batajobs.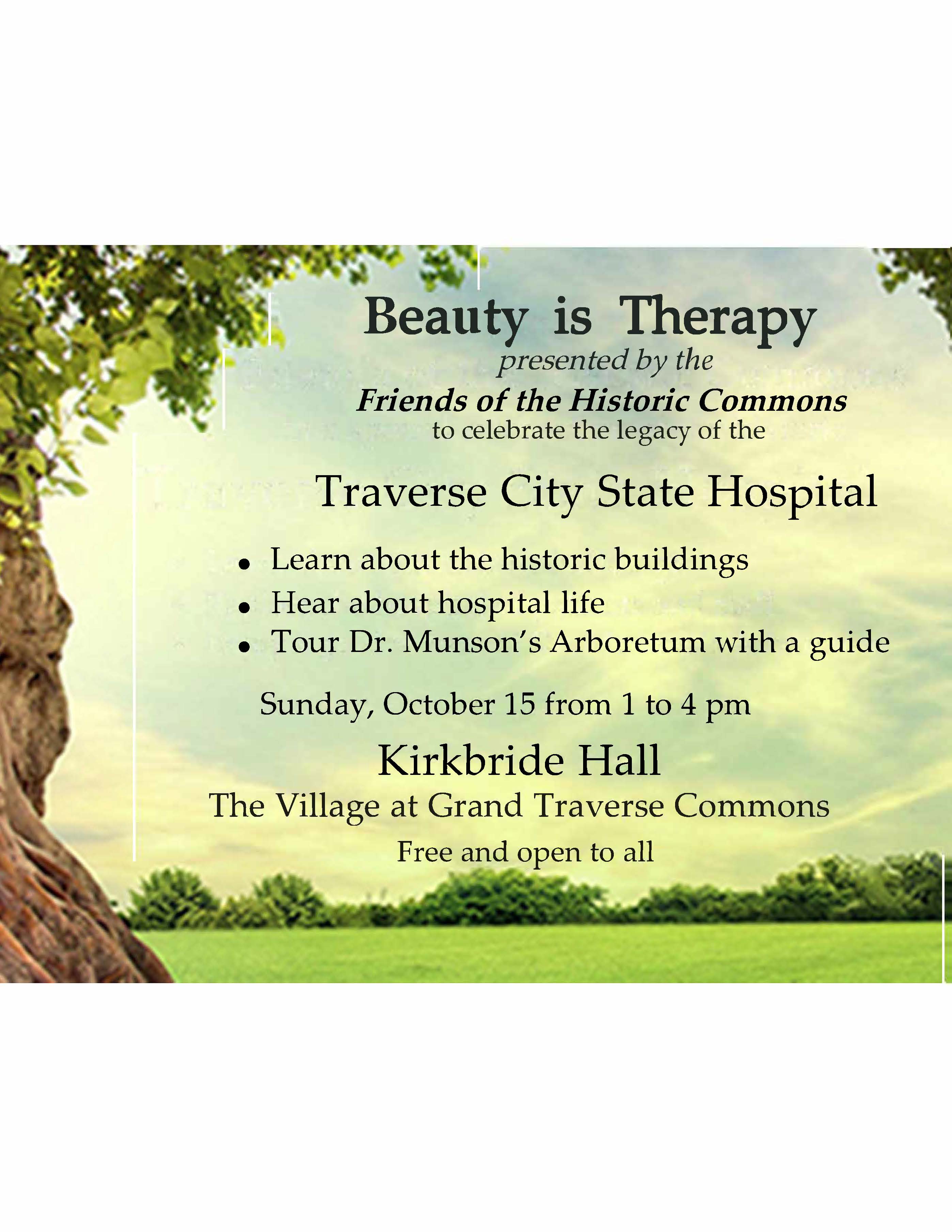 Beauty is Therapy at the Historic Commons
You and many of your friends have long been intrigued with the stories of the historic Traverse City State Hospital. Join the Friends of the Historic Commons as we celebrate this history through an afternoon of free informative sessions, including the option of a guided tour of Dr. Munson's original arboretum with Matthew Ross, Director of The Botanic Garden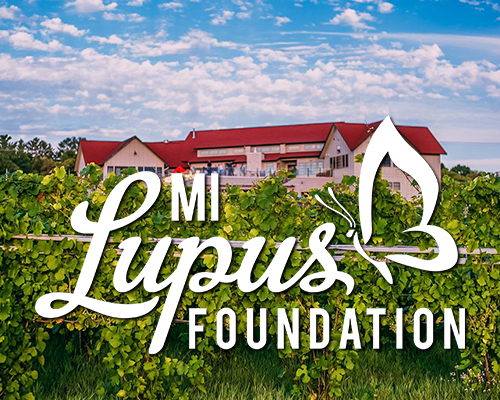 Sip & Support for Lupus at Bonobo Winery
Enjoy a guided wine tasting amidst the panoramic fall views of Bonobo Winery's vineyards. Proceeds support lupus services, education efforts, awareness and research in Michigan.