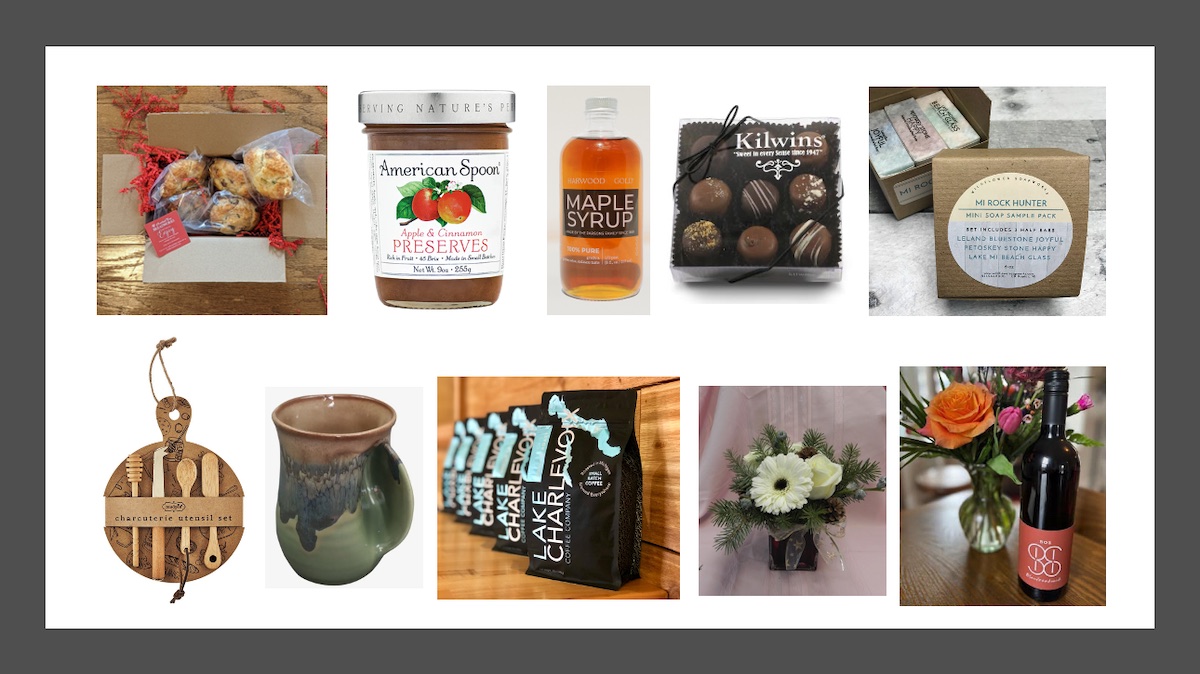 10 Fabulous Host Gifts
Charcuterie to coffee and everything in between
'Tis the season of holiday gatherings. No matter who you're toasting the festivities with, it's always nice to bring your host or hostess a thoughtful gift of appreciation. (After all, it takes a lot of work to pull together a seasonal shindig!) Northern Express has rounded up 10 fabulous host gifts under $50 to inspire your shopping.
GIFTS UNDER $25
1. Scone Sampler Box, Crooked Tree Breadworks – Petoskey
Since opening its doors in 1996, Crooked Tree Breadworks has served up fabulous baked goods, which include the sweet and savory scones that fly out of the display case every morning. The scones have become so popular that the M-119 bakery has started selling a sampler box ($21.95) that contains one of each flavor: Mixed Berry, Currant Orange, White Chocolate Cherry, Almond Joy, and Cheddar Scallion. If your host enjoys a good treat with their morning cup of coffee, a sampling of scones made with love and first-rate ingredients is just the ticket to crossing their threshold.
breadworks.com / (231) 347-9574
2. Apple & Cinnamon Preserves, American Spoon – Petoskey
Jellies, jams, and preserves, oh my! American Spoon has you covered when it comes to fruity and delectable confiture. This time of year, your host may find their home is doubling as a bed and breakfast with family and guests, and an easy way to help them spruce up the morning menu is to include something fun and fresh with the usual brunch fare. Opt for a jar of Apple & Cinnamon Preserves ($12.95), prepared in the small-batch copper kettles of the northern Michigan family-owned business. The preserves feature apples grown in nearby Charlevoix, a healthy dose of cinnamon, and a hint of vanilla that perfectly capture the comforting flavors of late fall.
spoon.com / (888) 735‑6700
3. Pure Maple Syrup, Harwood Gold – Charlevoix
Another gift-worthy morning condiment is a bottle of Harwood Gold's Golden Delicate Pure Maple Syrup ($14.95) made on the business' family farm in Charlevoix. Since the late 1800s, the Parsons family has been tapping the maple trees near Harwood Lake and making their high-quality maple syrup. And now, fifth-generation sisters Amber and Katie own Harwood Gold and have expanded the business. Their product line includes many gourmet made-with-maple products, but you can't go wrong with the classic syrup, which can be used on pancakes…or to sweeten cocktails and mocktails, so the host can put the syrup to good use right away!
farm.harwoodgold.com / (231) 437-3900
4. "Extraordinary Everyday" Truffles, Kilwins – Petoskey, Charlevoix, Traverse City & Frankfort
It's true some people don't like chocolate, but those individuals are few and far between (and wrong), so it is with confidence we recommend Kilwins' "Extraordinary Everyday" truffles ($18.99) for your holiday host. These delicious milk or dark chocolate confections have a creamy Kilwins Heritage Chocolate-based center, and they are enrobed in Heritage Chocolate, just as founder Don Kilwin first made them over seven decades ago. These nine-piece gift boxes come in all chocolate or an assortment with different flavored centers, so the only question is: Does your recipient prefer a sure bet, or do they relish the surprise of an assortment?
kilwins.com / (888) 454-5946
5. MI Rock Hunter Mini Soap Sample Pack, Wildflower Soapworks – Elk Rapids
If you want to skip the sugary treats, give the gift of locally handmade soaps instead. (They smell great and keep your hands squeaky clean during cold and flu season—win-win!) Wildflower Soapworks prides itself on making products that are good for the skin and not full of harsh or damaging chemicals. Using moisturizing oils, activated charcoal, unique fragrances, and sustainability-produced and organic ingredients, Wildflower Soapworks produces fun sample packs so you can gift multiple scents! The MI Rock Hunter Mini Soap Sample Pack ($20) features Leland Bluestone Joyful, Petoskey Stone Happy, and Lake Michigan Beach Glass—three aromas that harken to warmer northern Michigan days.
wildflowersoapworks.com / (231) 264-8000
GIFTS UNDER $50
6. Charcuterie Utensil Set, Ruffled Feather – Gaylord
One of Gaylord's newest shopping boutiques, Ruffled Feather, has a fun and unique inventory of items that make for great gifts year-round, including home décor, clothing, and accessories. One item that always seems to be a hit this time of year is a Charcuterie Utensil Set ($25.99). Ruffled Feather has a four-piece set of wood and brass finished utensils, including a cheese knife, honey dipper, spreader, and a spoon. With this set, hosts can slice, drizzle, slather, and dollop to their heart's content.
ruffledfeather.com / (989) 748-4029
7. Tea Time Accoutrements, Inspired Living – Boyne City
Is your host a tea aficionado? Shop for tea-time goodies at Boyne City's Inspired Living. A store that bases its mission around energy, expression, and evolution, Inspired Living is all about the good vibes—giving and receiving them—and strives to find unique and extraordinary items to match its customers. To create a cute trio of items, grab an ergonomic Hand Warmer Mug by Mountain Meadow ($24), a lotus leaf-shaped tea bag holder ($8), and a mesh infuser ($8). For less than 50 bucks, you can give a heart and hand warming gift.
boyneinspiredliving.com / (231) 582-2663
8. Coffee to Go, Lake Charlevoix Coffee Company – Boyne City
We have a bundle for the tea-drinkers, so here's an option for the coffee enthusiast, too. The Lake Charlevoix Coffee Company (LCCC) produces dark, medium, light, and French press roasts, so grab a bag of beans like the Northern Lights Roast ($15) and a 20oz To-Go Cup ($28), complete with LCCC logo. Roll up to your host's house enveloped in a deliciously aromatic perfume of fresh, small-batch roasted coffee. Your gift will help fend off the cold temperatures and see that your host remains caffeinated through the season.
lakecharlevoixcoffeeco.com / (231) 497-6497
9. Flower Arrangement, The Flower Station – Traverse City
An always-appreciated host gift is a floral arrangement, which brings fresh cheer into any home. Consider working with Traverse City's The Flower Station to create a classy and seasonally appropriate arrangement for the next event you attend. A prime example of a thoughtful and budget-friendly offering is the Gerbera Rose Square ($45), which includes white roses and gerbera daisies accompanied by northern evergreen sprigs nestled in a low-profile glass square vase. This family-owned flower shop offers a broad selection of imported and locally grown fresh flowers for you to pick from to make each arrangement a one-of-a-kind gift.
flowerstationtc.com / (231) 946-1742
10. 2022 BOS Blaufrankisch, BOS Wine – Elk Rapids
Quintessential and classy, a good bottle of wine is the tried-and-true host gift. (It can be shared that night or saved for another time—talk about versatility.) But in reality, a bottle of vino goes a long way, well, a few glasses anyway. If you want to try a newer label, stop by BOS Wine, owned by Dave and Jackie Bos, who have ties to the California and northern Michigan wine industries. Last year's Blaufrankisch ($38)—a red wine made of a late-ripening, dark-skinned grape variety—is rich in tannins and features a spicy character, ideal for warming the spirits on a cold night.
boswine.com / (231) 498-2073
Trending
Pronouns 101
My first assignment in an online graduate-level class was to provide information about my background, including my pronoun...
Read More >>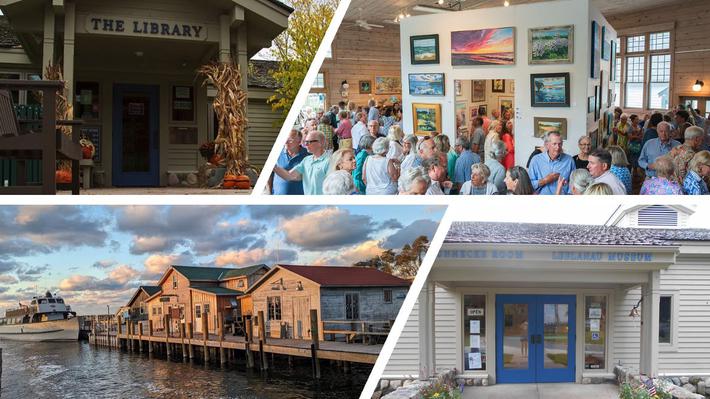 Collaboration Is the Name of the Game
How long does it take to create a cultural center? As few as three years, or as many as 170. Sometimes both. The organiza...
Read More >>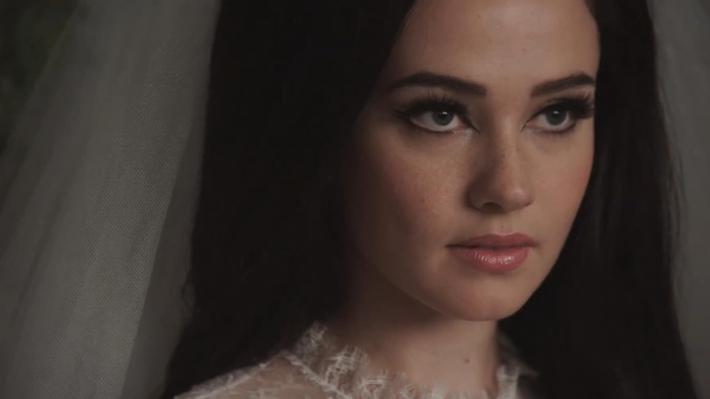 Film Review: Priscilla
While you will certainly be mesmerized by the haunting lead performance from newcomer Cailee Spaeny—and be impressed...
Read More >>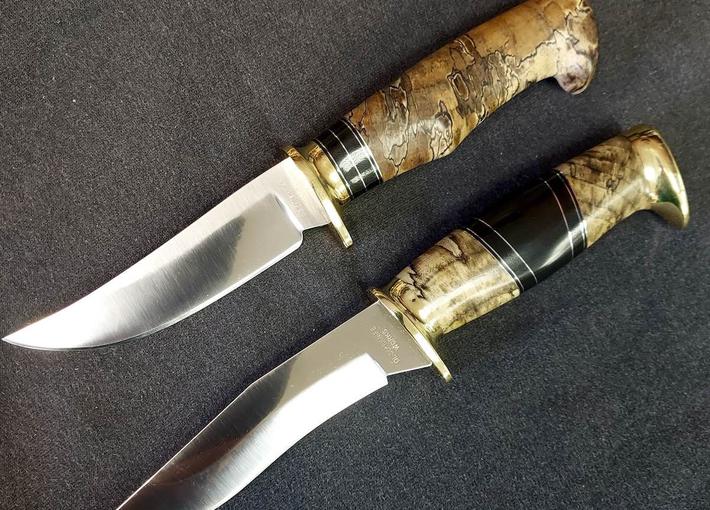 Bespoke Blades
What do you do with a battered ice skate, an old rubber puck, a cracked hockey stick, and a gob of tape? Pitch 'em, ...
Read More >>