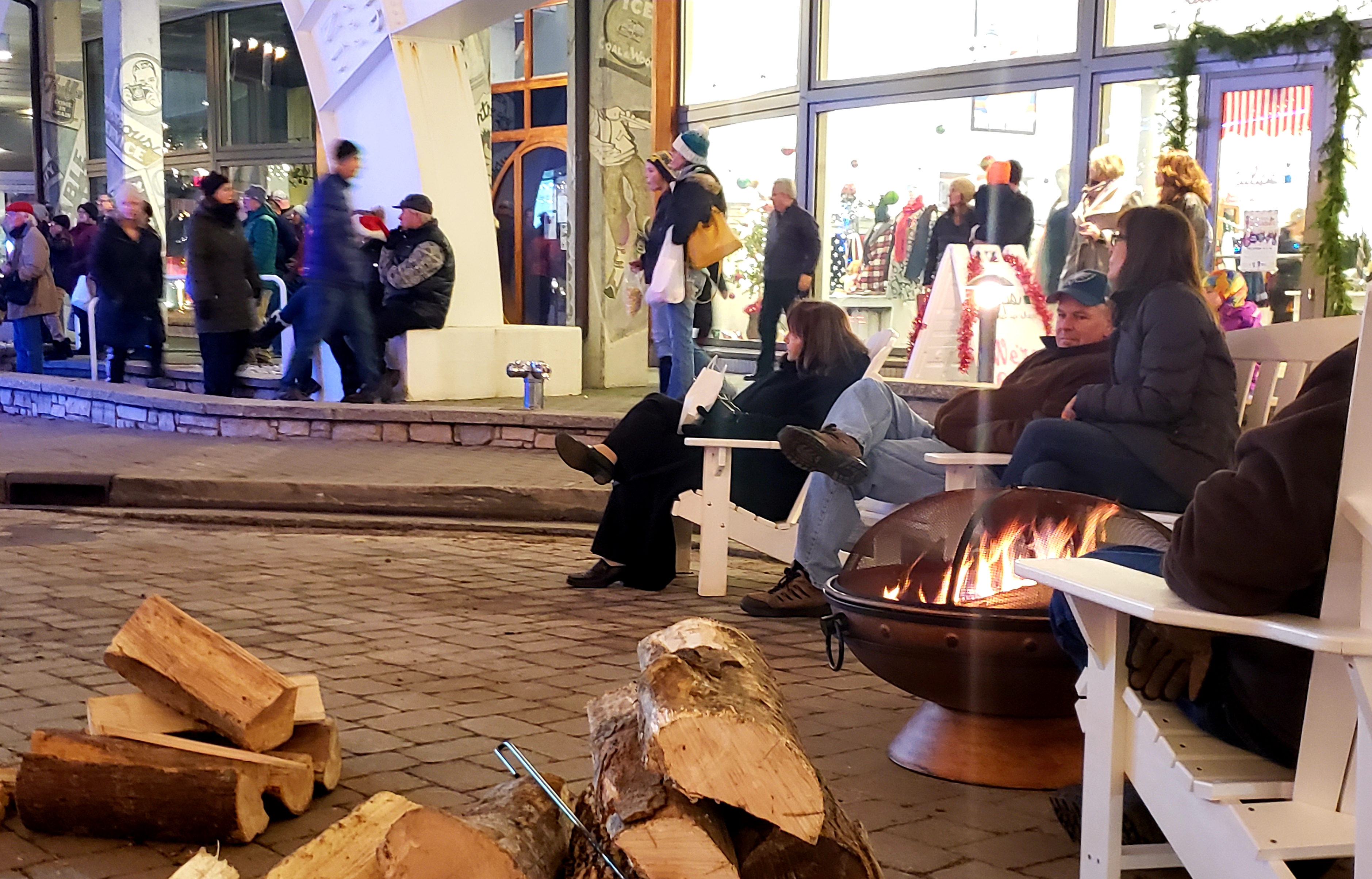 12 Days of Christmas Spirit
One-of-a-kind holiday happenings
There's no lack of seasonal spirit sparkling in northern Michigan this year (just look out your window). But if you're looking for a little boost to amp up the festive mood, we've compiled 12 unique holiday outings and activities happening around the North, each sure to warm your heart and create a special memory for you and anyone on your nice list.

Christkindlmarkt (pictured)
The Village at Bay Harbor
This is the second year for the holiday marketplace in The Village area of the lux community. Artists and artisans offer their wares from otherwise empty seasonal storefronts, plus Bay Harbor Village Hotel's 360-degree-view The Loft space. Restaurants will add some German flair to their menus, and outdoors firepits will keep the scene (and shoppers) cozy, while Christmas trees and window décor add to the ambience. It's held in conjunction with Crooked Tree Ballet School's performance of "The Nutcracker" at the Great Lakes Center for the Arts. Christkindlmarkt (4000 Main St., Bay Harbor) runs 2pm to 7pm Friday, Dec. 13, and 10am to 7pm Saturday, Dec. 14. There are two Nutcracker performances Saturday: 3pm and 7pm. www.glcfa.com.

Holiday Steinmaking
Earthen Ales, Traverse City
We've been wondering, and apparently it's official: The best way to spread Christmas cheer is to craft a stein from clay — and fill it with beer. It's part of a unique series of Community Clay Workshops offered by Clay Space TC ceramic artists.No clay experience necessary, though beer experience is preferred. Registration fee includes the experience of creating your own stein, as well as one pint of beer to help bring forth your cheer. This hand-building clay workshop is for folks ages 21 and up. 7pm to 9pm Dec 13 at Earthen Ales, 1371 Gray Dr., Suite 200. www.clayspacetc.com.

Real Women Christmas Event
Resurrection Life Church, Cadillac
Celebrate the holiday season with a catered dinner, inspiring music and message, and many gifts and giveaways exclusively for like-minded women. Women 13 and up are invited to gather with friends old and new in a place where "you can be yourself and be welcomed with open arms. Where you will be loved, encouraged, and filled with hope." It's an outreach from a ministry where women love and care for each other, share one another's joys and trials, encourage each other and pray for each other. Doors open at 5:15pm, seating begins at 5:45, and dinner begins at 6:30. $15 per person; reserved seating is available for tables of seven or 10. (231) 876-1885 or search "Real Women Christmas 2019" on Facebook.

Gingerbread House Workshop
Lakeview Hotel, Shanty Creek Resort, Bellaire
Invite the whole family to indulge everyone's sweet tooth as you all take part of the sprawling resort's annual Thanksgiving weekend tradition — no prep or cleanup required. Shanty Creek Vice President for Sales and Marketing Chris Hale said the food and beverage team builds the gingerbread house walls and roofs, then it's up to the participants to craft their houses. "In the middle are tables full of every candy type you could think of," said Hale. He said there are vats of white icing for sticking the candies on and gluing the walls together. The weekend also includes the Brewski Bash at Short's, and skiing if there's snow (insert guffaw here). The fun runs 1pm–3pm Nov. 30. $43 per house. Reservations must be made by 5pm, Nov. 29. (231) 533-3000, ext. 7185.

"Elf the Musical"
Old Town Playhouse, Traverse City
Based on the Will Ferrell movie, the stage play tells the tale of Buddy, an orphaned baby who crawls into Santa's bag of gifts and is accidentally transported to the North Pole. Unaware that he is actually human, Buddy tries his best, but his enormous size and poor toy-making skills force him to face the truth: He's not a real elf. With Santa's permission, Buddy embarks on a journey to find his birth father, discover his true identity, and share the spirit of Christmas with everyone. Full of music and mirth. Tickets $15–$28. Nov. 29–30, Dec. 1, 5–7, 8, 12–14. Go to www.oldtownplayhouse.com.

Train Wonderland and more
Castle Farms, Charlevoix
If your holiday heart goes pitter-pat at the sight of elaborate trimmings, immerse yourself in the dramatic winter wonderland that is Castle Farms at Christmastime. Got kids? Check out the miniature Polar Express, a small part of Train Wonderland (Dec. 7 & 8; $5 per person age 3+), which also includes riding trains, interactive games, a scavenger hunt, crafts, light snacks, and hot cocoa. There's also several intimate 20-kid Story Time with Santa events that same weekend, plus the weekend of Dec. 14 & 15 ($20+ per child and adult, $5 addt'l adult; advance tickets only). No kids? Enjoy an enchanted Dec. 11 evening listening to classic carols while enjoying wine and a three-course meal in the extravagantly decorated castle. $60 per person. (231) 237-0884 or go to www.castlefarms.com.

IAA Chamber Singers; Wind Symphony and Choir
Interlochen Center for the Arts
Get your musical fix of and for the season at Interlochen Center for the Arts. First, at 3pm Sunday, Dec. 15, it's a carol sing with the academy's chamber singers and the sonorous sound of the pipe organ at Dendrinos Chapel and Recital Hall. Then, come back at 7pm Tuesday, Dec. 17, for a performance by the Wind Symphony and Choir at Corson Auditorium ($28; $14 per student). This family friendly showcase features seasonal selections by both ensembles, classic stories, and a sing-along led by man in the big red suit himself! Stay after the show for milk, cookies, and merriment. Go to www.interlochen.org.

The Christmas Shop
The Ellison Place, Gaylord
Want to keep it local and easy? The Christmas Shop brings wares — created from more than 125 artists, artisans and crafters — to you. Try to hit them all, if you dare. You will have time, as the event runs from 10am to 4pm Dec. 9. And what makes shopping even better? Why, a mimosa bar, of course. Sip & shop to your heart's content. Event organizer Sherice Villeme said the goal is to make it easy to shop small, with nearly every vendor hailing from nearby. This is the third year for the event at the Ellison Place, and Villeme said it has grown every year. $1 admission; proceeds go to local charity. For more information, search "The Christmas Shop Gaylord" on Facebook.

"Home for the Holidays" All-Ages Cabaret
Market at Cadillac Commons, Cadillac
Part holiday show, part singalong, and all family friendly: Cadillac's Footliters theatre group will ring in the holiday season with a weekend-long engagement at the downtown Market at Cadillac Commons (117 W Cass St.). While the troupe continues its quest for a permanent home, it wanted to take advantage of Christmastime with a show that includes both youngsters and adults. The musical cabaret special will take the audience on a holiday rollercoaster of nostalgic and melancholy tunes as well as fun and festive favorites. Showtime is 7pm nightly, Dec 12–14, with complimentary hot chocolate available at 6:30. Tickets $12–$15. www.cadillacfootliters.com.

Story Time, Santa and Mrs. Claus, Discovery Fun
Oliver Art Center, Frankfort
Oliver Art Center will host two major holiday celebrities from 3pm to 5pm Sunday, Dec. 8, at this free, family event. Expect holiday story time with Benzie Shores Library, holiday arts and crafts, a hot chocolate bar, activities courtesy of Cognition Discovery Center — and, of course, Santa and the Mrs. spreading holiday cheer. Oliver Art Center transforms its galleries and classrooms into a unique event space sure to become a family tradition every year. Executive Director Mercedes Michalowski said last year's holiday event saw close to 200 people. "We were blown away by the response," she said.

"How Grinchy Met the Who"
Grand Traverse Circuit, Traverse City
Imagine a parody of Dr. Seuss's beloved Christmas classic crossed with The Who's psychedelic rock opera Tommy, with live music, dance, improv, and plenty of audience participation. It's brought to you by TC community theater's favorite "bunch of weirdos," Mash-Up Rock & Roll Musical organization, which remixes mainstream media and popular culture into innovative new live shows. Here, the gang is reprising its first show, from 2013, with several original cast members. Guest musician Jimmy Olson is the Mean Ol' Grincher who does his best to try and stop the Whos from playing their music so loud. $20+; shows held 7:30pm Dec. 13, 20 & 21; and 2pm and 7:30pm Dec 14 at the Grand Traverse Circuit, 225 W. 14th St., Traverse City. www.MashUpRockandRollMusical.com

The Bergamot Holiday Concert
City Opera House, Traverse City
A northern Michigan summer concert favorite, husband-and-wife duo Nathaniel Paul Hoff and Jillian Speece produce dreamy indie pop, and here infuse it with the Christmas spirit. With influences ranging from Pink Floyd and Fleetwood Mac to Nick Drake and Bob Dylan, their heady mix of alt-pop and holiday-inspired music provides a night of intimate, unique music, and stories of inspiration. The musical duo's name comes from bergamot essential oil, used to induce happiness and release stress. "Our music reflected this same ambiance — so we landed on our name: The Bergamot," says Speece. Tickets for the Dec. 19 event are $15+. www.cityoperahouse.com.
Trending
Libertarian Solutions to Reforming Police State
Americans are finally seeing the need to reform the way our society enforces laws, as the issue of police force has been p...
Read More >>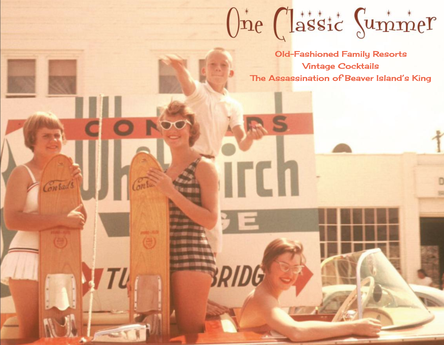 Cruise On In: The Best Resorts of Summers Gone By
As a prime vacation spot, northwestern lower Michigan is home to a number of different lodging facilities, from rustic cam...
Read More >>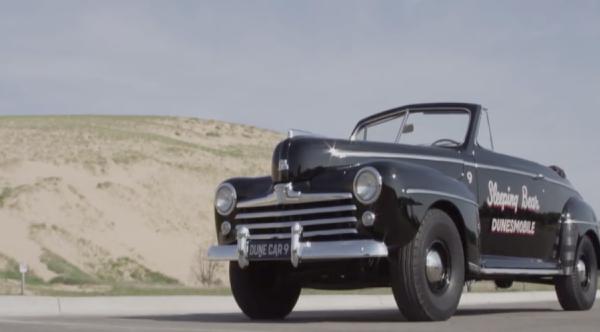 Days of the Dunesmobile
The sand dunes at the Sleeping Bear Dunes National Lakeshore are monuments of nature, 2,000 years old and towering 100 fee...
Read More >>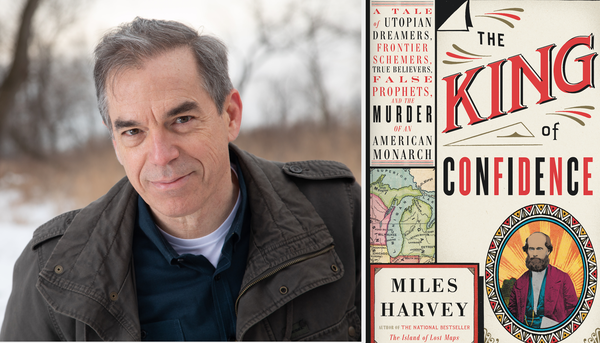 King of Beaver Island
It is possible to make the argument that James Strang is the most interesting person who ever lived in northern Lower Mich...
Read More >>
↑