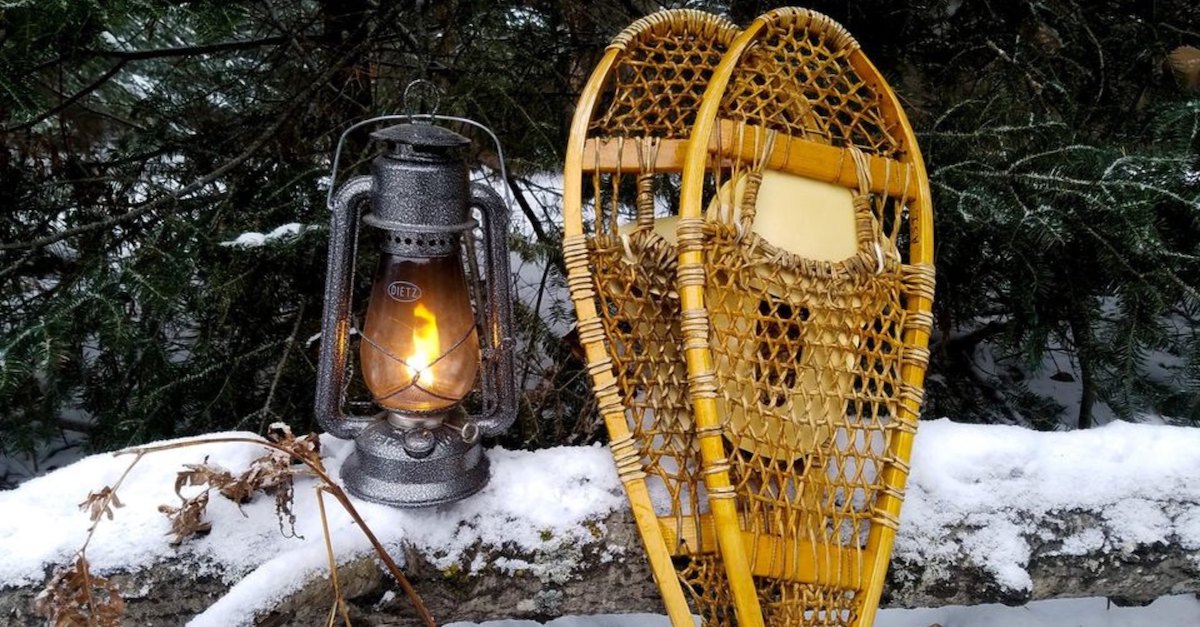 13 Fresh Ways to Embrace a NoMI Winter
Consider your calendar booked for the next three weeks
As we all know, winters in northern Michigan can be long. So, in the name of staving off cabin fever and embracing the season, we've collected a handful of activities that may pique your interest while also keeping you active, engaged, and breathing in the fresh air in the coming weeks.
*Be sure to check online or with event organizers before heading out, as weather conditions may affect some of the events below.
1. Firelit Fridays in Elk Rapids
Friday, Jan. 27, 2023
On River Street in downtown Elk Rapids, join in on the outdoor winter fun with this family-friendly evening activity. Roast marshmallows for s'mores and catch up with friends and community members while strolling the glowing streets and gathering by toasty fires. For additional details, call (231) 264-8202 or visit elkrapidschamber.chambermaster.com/events.
2. Fire & Ice Wine Dinner at Chateau Chantal on Old Mission Peninsula
Friday & Saturday, Jan. 27 & 28
Chateau Chantal Winery's Sixth Annual Fire & Ice Wine Dinner is a unique, multi-course dinner prepared by Chef de Cuisine Chris Mushall, with courses perfectly paired with Chateau Chantal Ice Wines. The culinary experience starts at 6pm with a cellar tour followed by seating for dinner at 6:30pm. For a listing of the seven-course menu and to make your reservation ($199), visit shop.chateauchantal.com. One-day advanced booking is required while availability lasts.
3. 11th Annual Iron Fish Distillery Fat Chance Fat Tire Bike Race
Saturday, Jan. 28
Crystal Mountain and Iron Fish Distillery are once again hosting "Fat Chance" at Crystal's new Cross-Country Center. Spectators will have a 360-degree view of both the 90-minute and 45-minute races. All ages are welcome to participate, and registration is open until noon on Jan. 27. Cash prizes, medals, and swag will be handed out on race day. crystalmountain.com
4. Moonlit Guided Snowshoe at Grass River Natural Area
Friday, Feb. 3
Take a moonlit guided snowshoe tour and enjoy the snowy forest trails through the Grass River Natural Area in Bellaire ($10). A naturalist will lead the way and help you spot the sights and sounds of nocturnal animals. Participants will meet at the Grass River Center. Please bring a flashlight or headlamp and your snowshoes (if conditions call for it); snowshoes can be rented on-site for $5. grassriver.org
5. Gaylord's Annual Michigan Snowmobile Festival
Friday & Saturday, Feb. 3 & 4
Presented by the Gaylord Area Convention and Tourism Bureau and back for the first time in several years, this two-day event is all about snowmobiling and winning great prizes! Snowmobilers ride Otsego County's trails and visit nine participating area businesses to drop off registration slips—it's that easy. "Michigan's Richest Snowmobile Fun Run" concludes at the Eagles Hall with live music, complimentary food, prizes, and a $1,000 cash drawing. For more information and to pre-register (free), visit gaylordmichigan.net.
6. Air & Après by Samuel Adams at Boyne Mountain Resort
Saturday, Feb. 4
This family-friendly outdoor winter event is an exciting and high-energy show that starts early and goes all day long at Boyne Mountain. Come watch Olympic, X-Game, and professional athletes perform big air jumps and aerial acrobatics with bumping DJ tunes, fireworks, and great beverages. Air & Après culminates with an Athlete Meet & Greet at the Sam Adams Après Party. For more information and to see a performer lineup, visit boynemountain.com.
7. Grand Traverse Bike Tours' Sip and Ski Tour
Sunday, Feb. 5
Gear up for a guided point-to-point cross-country ski tour and experience scenic trails and cozy wineries with Grand Traverse Bike Tours. You'll ski the 5.1 miles of groomed trails from Shady Lane Cellars to Farm Club. The tour ($89) includes ski and pole rentals, wine tasting, lunch, a souvenir water bottle, and transportation back to Shady Lane Cellars. grandtraversebiketours.com
8. Interlochen's Winterlochen
Saturday, Feb. 11
Get ready to enjoy wild winter activities, like human snow bowling, frozen fish toss, and snow volleyball, as well as art exploration and creative play events at Interlochen's Winterlochen festival. This annual family-friendly event is free and open to all ages at the school's main campus. After all of the indoor and outdoor fun, sit back and enjoy the complimentary matinee performance of Cinderella by the Interlochen Arts Academy Dance Division. interlochen.org
9. Frostbite Trail: A Winter Cask, Flask, and Fork Experience
Saturday, Feb. 11
Pop into the eight participating locations between Charlevoix and Elk Rapids—Lost Cellars, Bier's Inwood Brewery, Cellar 1914, Torch Lake Cellars, Waterfire Vineyards, Short's Brewing with Alley Cats food truck, BOS Wine, and Townline Ciderworks with Sabores y Colores food truck—and enjoy food and wine, cider, and beer tastings, all for just $10 per person at each location. Find the menu and more details by searching "Frostbite Trail" on Facebook.
10. 47th North American Vasa
Saturday & Sunday, Feb. 11 & 12
Beginning and ending at Traverse City's Timber Ridge Resort, the 47th North American Vasa races include a 27K freestyle, 15K classic signature ski races, fat bike, and snowshoe races, plus combo challenges. There's a race for every winter athlete! Register no later than Feb. 8 by visiting vasa.org.
11. Downtown Harbor Springs Ice Fest
Saturday & Sunday, Feb. 10 & 11
This outdoor festival in Harbor Springs features ice sculptures throughout downtown, an interactive ice park with live demos, ice sculptures, dueling chainsaws, a chili cook-off, sleigh rides, and additional outdoor activities for the whole family to enjoy. There's also a Downtown Clue Hunt to participate in! For more information, visit downtownharborsprings.com.
12. Yeti Fest, Suttons Bay
Saturday, Feb. 18
Suttons Bay's annual festival for all ages includes the Yeti Discovery Program with games and crafts for families and children, the Kids Yeti Hunt, a chili cook-off, a scavenger hunt, face painting, a free movie at the Bay Theatre, a hockey tournament, plus more fun activities. To learn more, visit suttonsbayarea.com/yetifest.
13. Winter Sleigh Ride Dinner at Treetops Resort
Various days and times
Want to take a magical sleigh ride through the forest of Treetops Resort and enjoy a delicious meal? Well, look no further! Travel by a horse-drawn sleigh to Hunter's Grille for a gourmet four-course meal ($149), including chicken corn chowder, wedge salad, petite filet of beef, mashed potatoes and vegetables, with hot apple crisp for dessert. Dietary restriction options are available. treetops.com
Trending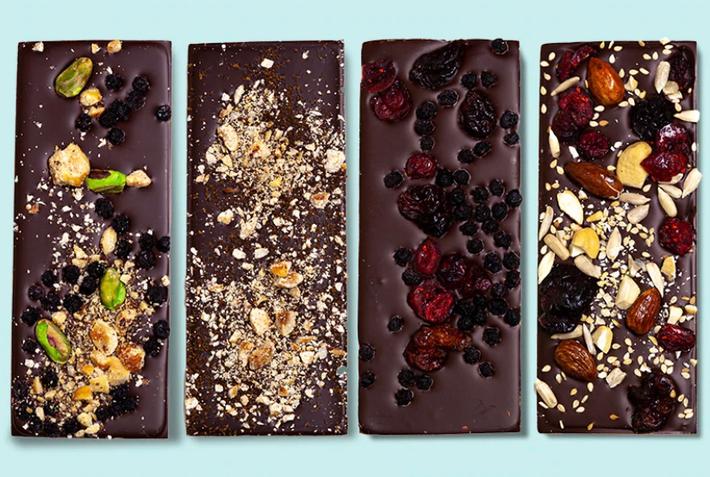 Curated Chocolate Pairings
Valentine's Day is approaching, and that has us thinking about our very favorite food: chocolate. We like it in drin...
Read More >>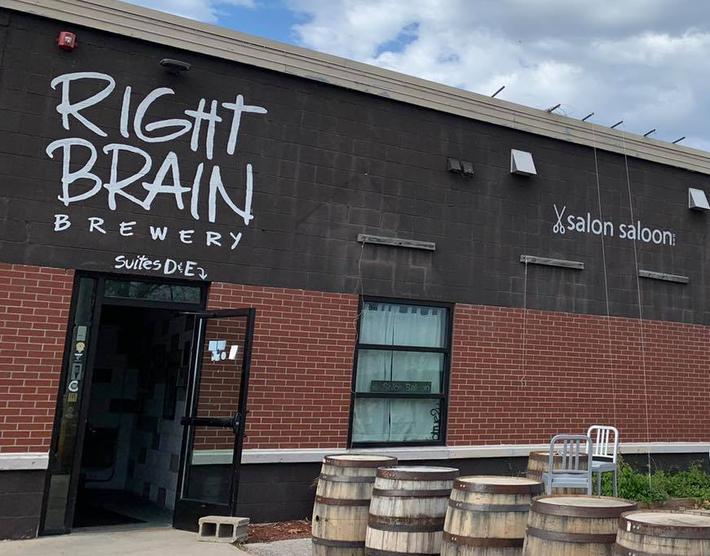 15 Years of Right Brain Beers
It's been 15 years since Right Brain Brewery of Traverse City opened their doors to bring you creative, sometimes za...
Read More >>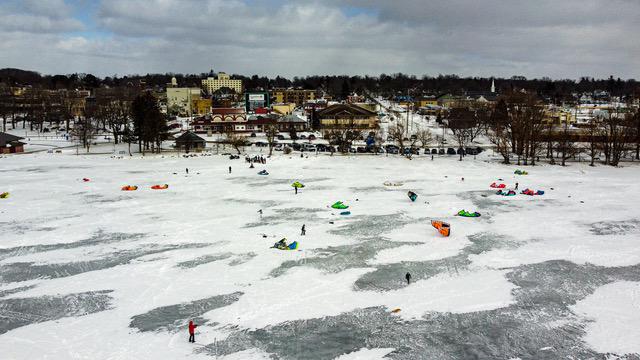 Flying Through the Snow
Leave the daily grind and head to a winter wonderland at the Midwest Snowkite Jam at Lake Cadillac Resort. Friday, Feb. 3,...
Read More >>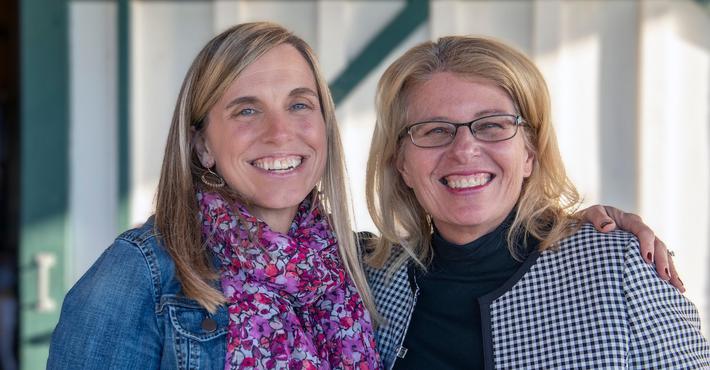 Wing Women: Beside Every Great Woman Is Another Great Woman
Friends. Mentors. Colleagues. Sisters, moms, and cousins. No woman is an island, and this week we're celebrating the...
Read More >>