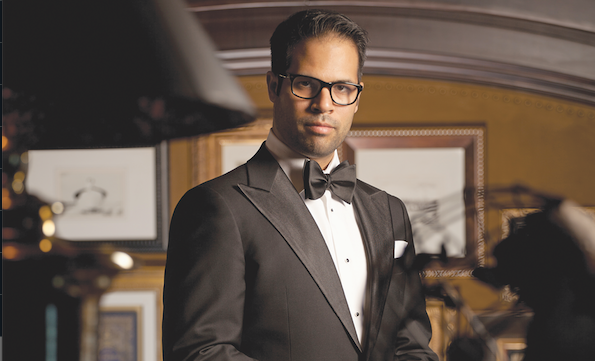 20 Fascinating People
Aug. 19, 2017
Every year, Northern Express reporters fan out across the North to find 20 average folks dedicating themselves to a not-so-average existence — people who parlay their passions into something bigger than themselves. Here, our picks for the unsung but undoubtedly fascinating people that reporters Kristi Kates, Patrick Sullivan, and Ross Boissoneau found for 2017:
Ben Whiting (pictured)
Magic Man
The first time Ben Whiting saw magic, it was … well, magical. "I was an only child and a kid with a very active imagination," Whiting said. "So when I was 5 years old and saw my first magician perform, it was like seeing my imagination take on a life of its own."
Whiting pestered his parents to take him to the library so he could check out some books on magic — "I still remember the Dewey Decimal card catalog number that all the magic books were filed under," he said. "793.8!"
After pretending to lose the books so his parents would have to buy them (and he'd get to keep them), the wily Whiting started down the road on a passion he'd never outgrow. When he was 19, a lecture about magic, led by magician Jim Cellini, prompted him to consider turning his passion into a career.
"I thought I was going to see him do street magic, all big like David Blaine," Whiting said. "But it was very different. He was a true street performer in that magic was how he made his living. And he did the classic kind of magic: coin, cup and ball, and card tricks. I was just amazed by his skill.
Although Cellini's lecture tour had brought him to the states, the magician lived in Europe. Whiting happened to be heading there to study abroad, so the wannabe magician signed up with the expert to take magic lessons while overseas. "I'd just hop a train and meet up with him after school," Whiting said. "He became a mentor. I was also impressed by how he turned down big magic shows to keep busking (performing) out on the streets."
Later, Whiting went to college stateside, earning several theater degrees and attending the School at Steppenwolf Theater Company in Chicago for acting; thanks to Cellini, his street performance know-how helped him pay a good chunk of his bills in the Windy City, earning him a couple hundred dollars a day.
Soon, Whiting added to his street performance schedule house and holiday parties, then big banquets, special events, conferences, and eventually his own shows. One was a special ode to his mentor: A one-man off-Broadway show that Whiting wrote and performed at Manhattan's The Kraine Theater, called American Gypsy, was based on Cellini's story. It won three critic's choice awards.

You might have seen Whiting's prestidigitation locally at Magic on the Rocks at The Parlor in Traverse City, or perhaps at Magic on the Vine at Chateau Grand Traverse. He's currently working on another magic show that he plans to debut this October or November, venue to be announced.

In the meantime, this magician has plenty of additional tricks up his sleeve. He recently lectured at TedX Traverse City about communicating with other people ("Connect Like a Mind Reader"), acquired his second-degree black belt in Tae Kwon Do, is working on earning his pilot's license, and still acts professionally from time to time, most recently with the local Parallel 45 Theater Company. His next big local gig will be at Traverse City's City Opera House this upcoming New Year's Eve. See him before he disappears. —KK
Gregg Schumaker
The Skunk Whisperer
Did a tough customer give you a hard time on your last workday? We'll bet he wasn't nearly as challenging as some of the beasts Gregg Schumaker deals with each day. On an average one, the wildlife management and nuisance removal technician tackles everything from bats to snakes to raccoons. But his specialty — and his favorite animal — is the skunk, a misunderstood creature that's found an advocate in the man nicknamed "The Skunk Whisperer."
Schumaker, a Michigan native, entered the Marine Corps after high school, rolling his income from that experience into a college education in North Carolina, where he got a degree in wildlife management. After working for a number of government agencies outside of Michigan, he wanted to return to his home state, but found it difficult to arrange a transfer.
"So I decided to leave government services and start my own business," Schumaker said. "I picked this place [Conway, just east of Petoskey] because it's so beautiful here, but there's enough culture nearby that you can still get a good dinner out."
Schumaker's been a wildlife lover since childhood; he even had a pet skunk when he was a kid. To the surprise of no one who knows him, he's got a pet skunk now, too — one named Tybalt, "after the naughty Shakespearian character." Schumaker admitted that skunks don't make the best pets — especially wild ones ("You can't take them from the wild anyway. You need a special permit," he said) — but says he has a special affinity for the animals, and they seem to share the sentiment for him. When he has to approach and capture one to relocate it, he said he rarely gets sprayed.

"Why am I so good with skunks? Well, that's difficult to answer," Schumaker said. "I guess I've learned to move in a way that makes them feel calm and comfortable. You kind of have to be like a snake charmer. And I just like them. They're cool, and they're very clean animals. I like their disposition, too. I can usually tell the personality of a skunk right when I meet it. Tybalt's like a grumpy old man, but he'll be nice to you when no one's looking."
At his business, Wildlife Management and Nuisance Removal, he cage-traps a lot of skunks (200 last year; he anticipates even more this year) then relocates most of them and counsels the home or business owner on ways to prevent future skunks from moving in and causing trouble.

The trouble doesn't arise from the skunks' usual manner of living. Schumaker said the striped stinkers are actually good neighbors who eating insects and, for the most part, mind their own business. The trouble happens when they get themselves into a complicated situation.
"Skunks don't see so well, so they'll wander into places sometimes," he said. "They'll take up residence under a busy porch, walk into a building, fall into window wells — one was stuck in a fence on Main Street in Mackinaw City on a Saturday during tourist season last year. I had to keep the crowd back and get him out of the fence without incident. And we did it — he didn't even spray!"

In addition to the reward of working so closely with the wildlife he admires — grumpy Tybalt included — Schumaker said the greatest gratification is simply serving as a wildlife ambassador.
"Being able to help human-animal conflicts to the benefit of both sides is the best part of the job," he said. "It may sound cliché, but so many people have lost touch with nature. You can't just wave a hand and get rid of things like skunks. They have rights too. So we try to offer long-term solutions to the problem." —KK
Laurie Sears
Background Star
If you've ever seen the documentary film The Wrecking Crew, then you know how vital — yet often overlooked — studio and background musicians are. The film showcases the crazy-skilled, tight-knit group of musicians who played, unobtrusively and often uncredited, on hits for The Beach Boys, The Monkees, Frank Sinatra, and Sonny and Cher, cranking out hit backing tracks as effortlessly as if they were chewing gum.

Northern Michigan has its own talented studio titan in the form of Laurie Sears, the multi-instrumentalist who's performed with a long list of greats both local and international. "Laurie is an incredible contributor to our community, and has been for the last 30 years," said Jeff Haas, Traverse City pianist, composer, and a local music celebrity in his own right. "Her resume is like a Who's Who of jazz and R&B legends."

Sears, who plays saxophone, flute, clarinet, oboe, and bassoon, has backed The Temptations, The Four Tops, Smokey Robinson, Sarah Vaughan, Frank Sinatra, Liza Minelli, and many more.
Not surprisingly, the musician started young, learning to play music when she was 10 years old. She went on to attend the Indiana University Jacobs School of Music for college, then moved to Chicago, then Interlochen, when her husband, a sax player she had met at Indiana University, got a job at the northern Michigan arts academy.
To continue pursuing her music, Sears played with traveling performers as they arrived on the northern Michigan circuit, and traveled on her own to back shows outside the area.
Among her favorites? "I especially adored Natalie Cole. I worked with her several times," Sears said. "One of the most poignant moments of my career was when Natalie played at Interlochen's Kresge Auditorium during her Unforgettable tour. I was onstage with her during her virtual duet with her late father, with his face projected above, and his vocals blending with hers. I could just feel the connection, and the fidelity was so perfect, it really felt like he was right there."
These days, Sears teaches at Interlochen, as well as at Northwestern Michigan College. She still travels downstate for gigs, but she's got an even bigger presence locally, where she regularly performs with The Jeff Haas Trio, David Chown and Miriam Pico, The TC Saxophone Quartet, and Sylvia Norris. She's also collaborating with pianist and Gershwin specialist Kevin Cole on a musical theater production that will be announced soon.
Surprisingly, Sears has never released an album of her own. "I don't write music," she said. "I play on other peoples' projects. But I consider what I do integral to each musical project, especially when it's a more collaborative project. I have my own unique musical voice through my style of musical improvisation."
So with the grand list of everything she's accomplished above, is there a dream gig for Laurie Sears? "I kind of feel like I'm already living my dream!" she said. "Every job, every performance is different — different music, different musicians, different all the time, never ho-hum, never boring. I'm just always looking forward to the next thing." —KK
Xavier Verna
Gem Restorer
Taking encouragement from Darth Vader and a 184-year-old local entrepreneur might seem a little unusual. But once you hear Xavier Verna's story, it all makes perfect sense.
Verna is the new executive director of Manistee's Ramsdell Regional Center for the Arts, the organization that operates the city's historic Ramsdell Theatre. Vera grew up in San Juan, Puerto Rico, attended middle and high school in Virginia, and then shifted north to the University of Michigan, where he earned a bachelor's degree in music percussion performance/music education, and spent 10 years living in Ann Arbor.
When he met his fiancee, he moved to Manistee, where he found himself seeking a job in the arts. "When I was at my interview for the job with the Ramsdell," Verna said, "the board asked me, basically, Why should we hire you? I told them how I've made a difference. When I was in Ann Arbor, I worked on non-profit arts programs in Detroit and Flint, teaching violin lessons and bringing arts programming to all kinds of kids and people. So for the Ramsdell, I wanted to bring in the kind of programs this community hasn't seen in a while."

Built in 1903, Manistee's old opera house is 114 years old and, as Verna explained, means a lot to the community. "People here all really connect with the theater," he said. "It's Manistee County's little gem. It really is a special place."
In reading up on the Ramsdell, Verna learned about Thomas Jefferson Ramsdell, the building's namesake. "He had a very specific vision for the theater after the Scandinavian opera house down the street burned down, back in the early 1900s," Verna said. "People were saying, Oh no, now we won't have any entertainment, and the Ramsdell was Ramsdell's response to that. He had an architect from Chicago design it and had it built as a place for community engagement and cultural exchange."
Verna also discovered that actor James Earl Jones — the Tony, Golden Globe, Oscar, and Emmy Award winner who voiced the character of Darth Vader in the Star Wars film series — has an unexpectedly special connection to the Ramsdell.

Jones, who used to live in neighboring Brethren, was reportedly mute as a child, having developed a stutter so bad that he refused to talk. After a teacher helped him end his silence by encouraging his gift for writing poetry, Jones participated in a summer theater program at the Ramsdell, acting on stage and working as part of the stage crew.
"He's been back here a few times, the last time for a book signing, and one of the papers interviewed him," Verna said. "He said he really thinks the Ramsdell has potential."
Verna wholeheartedly agrees — "All you really have to do is walk through this place and you get a feel for what it could be," he said — but when he himself arrived at the Ramsdell last February, he knew much that could have been happening wasn't happening much at all.
"There were just a few weddings — it is a beautiful place for a wedding — but there were no real entertainment or performance offerings," he said, so I did some community efforts, so I could meet the people here and gain their trust."
After listening to local feedback and remembering the can-do attitudes of Jones and Ramsdell, Verna got to work re-energizing the place and building a season of arts performances. So far, a cello duo and a Simon and Garfunkel tribute act have hit the stage, and this fall, Jeff Daniels, followed by the Grand Rapids Ballet, will arrive.
"We're starting to see some really encouraging activity here," Verna said. "I might not be directly teaching a lot these days but I've been creating access to the arts — and with that, I feel I'm making meaningful change." —KK
Rebecca Childs
The Prolific
Every time Rebecca Childs visited her husband's grandmother, Evelyn Henry, the elder woman would ask what Childs had been working on. Childs, who had dabbled in drawing and painting since childhood, very often had no new news about her art.
"Evelyn was a very prolific artist, a painter, which gave us even more to bond over, as there were really no other artists in the family," said Childs. "But with my job [as an administrative arts assistant at Interlochen] it was tough to find time for art. So I'd end up telling her about something I'd worked on a month or two ago."
Her own lack of production frustrated Childs. "I was doing a lot of work in the art community, but I found myself surrounded by these hyper-focused, artistic people, and suddenly the job itself wasn't enough," she said. "I didn't want to live on the outskirts of the art community any more. I wanted to be part of it."
Between Childs' experience at Interlochen, and the influence of Henry, she gave a lot of thought to what she should be doing with her own artistic talents. "The last few years of Evelyn's life were of special inspiration to me," she said. "She had hand tremors, which made it difficult to hold a paintbrush — so she would just use her fingers to paint. She was in a hospital bed the last 18 months of her life — but she was still asking for a sketchbook, so she could draw. She had passion for her art right to the end. There were no excuses."
When Henry passed away in 2016, she was 99 years old. She left Childs' husband and his siblings a small inheritance. "My mother-in-law said that if we could honor Evelyn with those funds in some way, that would be awesome," Childs said. "So we used the funds to build a real art studio for me at our house, instead of the unfinished room I'd been using."
In January 2017, the one-year anniversary of Henry's death, the studio was complete, and Childs felt the best way to honor the artist would be to become as prolific an artist as Henry had been. "She painted every day and created hundreds of paintings. So I said, I'm going to paint a painting for every year of Evelyn's life."

She has kept her subjects varied, painting landscapes, botanicals, flowers, a horse. "I think doing 99 paintings of just one thing would've driven me a little crazy," Childs said.
And she also has experimented, learning new painting techniques via online courses, so she could exit her 99 paintings project a different artist than she was when she entered. And she found that some of the conventions and expectations of creating art fell away as she worked.
"I think the idea of doing such a huge quantity of works forces you to be more intuitive with your painting, to not be so precious, and to take risks," she said. "If a painting fails, well, I'll just make another painting tomorrow."

Childs wanted all of the paintings to live on in peoples' homes, not just collecting dust in a pile in her studio, so she listed the paintings for sale on her website, rebeccachilds.com, and on Etsy (rebeccachildsart), then crafted a subscription newsletter to let those interested know when a new painting was about to go on the market.
The clincher? She ensured the sale price would be affordable for anyone: "I decided to charge $1 for painting No. 1, $2 for painting No. 2, $25 for painting No. 25, and so on," she said. This would give people access to original artwork at an unprecedented price point. Of the 64 paintings she's completed, 53 have sold.
"Evelyn was in the studio every single day, so I feel like she would be really proud of the volume of my work," Childs said. "And I like the fact that people have connected to the series, and that my art is now out in all these homes and all these different states. Because that connection honors her as well." —KK
Brian (and Piper) Edwards
The Amazing Airport Duo
Brian Edwards didn't set out to become the handler of Piper, the airport dog, and he certainly didn't set out to become famous. It just kind of happened.
Edwards grew up in Lansing with a dad who flew for the state of Michigan, and he wanted to become a pilot himself. He entered the pilot training program at Western Michigan, but when he couldn't fly right away Edwards got impatient and switched his major to business.
But he kept a foot in the aviation industry. After school, he got a job as an airport operations supervisor at Cherry Capital Airport. Along the way he got Piper, a good-natured, athletic border collie whom Edwards trained.
Edwards had heard about a dog used for wildlife control at Southwest Florida International Airport, and it planted a seed in his head, but he knew he couldn't just show up to work with Piper. And he didn't even know whether Piper would be capable of doing the work.
A chance encounter with airport director Kevin Klein at a conference at Shanty Creek in 2014 changed everything. Klein met Piper and agreed to let Edwards and Piper train at the airport that August to see if Piper could work in airport conditions.
At most airports, cap guns that make loud noises are used to scare away birds or foxes, but Edwards said those creatures eventually get inured to the sounds, eventually making the guns useless.
A dog like Piper looks like a predator to wildlife, so he can be an effective management tool. The trick is, he's got to be trained so well that in the midst of chasing down a flock of birds, he'll stop on command if he gets too close to a runway. After a month of training, Piper passed the test, and airport officials deemed him a worthy wildlife deterrent.
Piper and Edwards worked fairly under the radar until February 2016, when Edwards posted a video on Facebook that showed Piper in his element: wearing a vest, goggles, and a cast on his paw, working in the snow as a helicopter taxied in the background.
Someone posted the video to Reddit, then it rocketed to the front page, quickly going viral and nabbing international attention for Piper and Edwards. Edwards is happy with the notoriety, but he's happier that he gets to work with his beloved dog.
"I still can't believe that this is all happening to me," he said. "I love Piper. He's my right arm. I think I get more separation anxiety leaving him than he does." —PS
Harold Kranick
TC's Charlie Chaplin
It all started at age 14 with prodding from his dad.
Harold Kranick was 14 years old and on a family vacation in Venice when his father pointed out a street performers playing Charlie Chaplin. Kranick could do that, his dad told him.
"I was like, No way, no way am I going to do that. … I have to have a permit to be out there," said Kranick, "And he was like, No, you don't. Just go out and do it."
Kranick put together a costume and practiced Chaplin moves in front of a mirror. A few months later, Kranick showed up on Front Street during the Traverse City Film Festival and became Chaplin.
"I went out there, and I just stood outside of the State Theatre for a little bit, and then I'd just go on, and then word got out that there's this kid hanging out, dressed like Charlie Chaplin," Kranick said.
Fest officials, including Michael Moore, noticed Kranick's performance and encouraged him to come back.
Ten years later, Kranick has performed as Chaplin at every Traverse City Film Festival since, and he's got his own dressing room at the State. He's appeared on Larry King Live, been featured in the Detroit Free Press, and this year his story went national via the Associated Press.
Kranick has found a life-long passion.
"Until the year I can't do it anymore, I will be out there every single year," he said.
Today, Kranick earns his living as a radio DJ — he hosts a classic rock show from midnight to 6am on the Fox FM (which he pre-records) — and he works at his dad's insurance company. He's also involved with the Old Town Playhouse and will direct a production of Annie this fall.
But the highlight each year comes when he performs Chaplin at the film festival. He poses for selfies with fans in front of the theater and rubs elbows with celebrities. Two years ago Kranick got to meet Chaplin's daughter at the Opera House. She came up to Kranick and placed her hands on his face. Kranick won her approval.
"I'm still speechless about it," he said. "The first things she said was, 'Papa. I've missed you so much.' I was like, 'Holy cow.' It was just heartwarming." —PS
Dr. Lynn L.M. Evans
Indiana Jane
For nearly 60 years, Michilimackinac, the site of the fort occupied by French and British forces in the 18th century, has been under painstaking reconstruction. That's thanks to the patient work of a team of archeologists who have been sifting through its ruins to determine where the buildings were, what they looked like, and what life was like during its occupation between 1715 and 1781.
The dig is the longest-running archeology project in the country. Its leader for more than two decades has been Dr. Lynn L.M. Evans, Ph.D.
Evans, who attended Beloit College in Wisconsin and received her graduate degrees from the University of Pennsylvania, came to northern Michigan looking for a research project, and, boy, she got one. She started as a seasonal archeologist at Michilimackinac in 1989 and has served as curator of archaeology for Mackinac State Historic Parks since 1994.
Despite her decades spent digging through Michilimackinac's 27 acres, her enthusiasm for the project hasn't waned.
"We're trying to understand daily life," she said. "The things that archeologists can really tell you are the things that aren't written down, the things that are so mundane."
Occupants of the wilderness outpost abandoned it over a two-year period, beginning in 1871, and relocated to Mackinac Island. Most of what they left behind was literally garbage and considered worthless, but occasionally the researchers discover something of value, like a rosary that was found two summers ago.
Evans said researchers have uncovered a lot of insight about the fort's French and English settlers — most notably, that they attempted to maintain their cultural identities: They had different diets and used different pottery that reflected their roots.
"It's a pretty limited environment — it's hard to have a lot of consumer choices — but they were finding ways to do that," she said.
Excavation of Michilimackinac began in 1959 and although it's about two-thirds complete, Evans said that, as research methods have become more sophisticated over the years, processes take longer and the work has slowed. Evans guesses the project could last another 60 years. —PS
Shannon McWaters
Dances with Chipmunks
The Eastern chipmunks (Tamias striatus) of Beaver Island have virtually no natural predators. Does that mean they behave differently than their mainland cousins?
Shannon McWaters thinks so — at least based on what she's learned so far from a summer spent at the island's Central Michigan University biological station.
McWaters, a first-year graduate student who hopes to get a doctorate in behavior ecology, said she still needs to analyze the data she collected, but she found the island chipmunks to be aggressive toward people and carefree in the face of danger.
McWaters, who grew up in Dorr, south of Grand Rapids, is studying "vigilance," or the likelihood that an animal detects stimuli around them at a given time. By studying vigilance, she can better understand animals' perception of risk and how that affects their behavior. Her experiments involve making the environment around chipmunks unfamiliar and measuring the chipmunks' reactions to determine if they go on heightened alert.
"Beaver Island provides a unique place to observe the behavior of animals that have been isolated from most predators," she told the Express in an email. "The data we collect around the CMU biological station will be compared to data collected on the mainland to determine to which degree isolation from most natural predators has impacted the vigilance of chipmunks."
In an interview, McWaters said she mostly wasn't surprised by the chipmunks' behavior, though she found them at times to disturbingly forward.
"They are aggressive, they will come up to you and see what you're doing, see if you have anything for them," she said. "It's definitely a different world when you're on the island."
Despite their cute looks, McWaters noted that chipmunks are wild animals that can bite and draw blood if cornered. Case in point: As she was working one day, she felt something in her lap and looked down to see what it was. "There was a chipmunk digging into my bag of seeds, and he scared me," she said. "When I moved, he freaked out." —PS
Don Cunkle
Bicycle Recycler
A decade back, Don Cunkle was tired of working in auto body repair, but he didn't want to completely retire. Then he found himself with 13 old, broken-down bikes.
"I had all of these tools, and I like to use tools and fix things," Cunkle said.
So he got the bikes roadworthy and looked for worthy recipients who could benefit from two-wheeled transportation. He took the bikes to the Goodwill Inn in Traverse City. He was told he could donate the bikes to the Goodwill store, but he didn't want to take the chance that his finely tuned rides might get scooped up by an upper-middle-class shopper who would load them into the back of an SUV.
"I said 'No, I'm not going to fix bikes for you guys to sell in your store. I want to give them to your residents,'" Cunkle said.
So he set up in the parking lot and gave the bikes to people who were teetering at the edge of homelessness.
A decade later, Cunkle runs Recycle-a-Bicycle on Woodmere, a nonprofit that operates under the TART Trails umbrella and has given over 1,500 bikes to underprivileged people around Traverse City. He and the four volunteers that work in his shop accept donations of old bikes and repair some of them to sell to the public to raise money for the shop's rent. Recycle-a-Bicycle is also funded through grants and by donations from the Cherry Capital Cycling Club.
Cunkle said he's has learned a lot about bike repair over the years, and whenever he's stumped by a problem, he's always been able to get advice from bike mechanics at area bike shops.
"I get things done," he said. "I can't vouch for whether I am good or not, but I've learned to fix." —PS
Bob Downes
A Native Imaginer
Thirty years ago, Bob Downes wrote a short story 3about a native American man trying to feed his family during the winter.
When the avid writer, editor, and bicycling enthusiast sold the Northern Express four years ago to focus on his own writing, he dusted off that short story and decided to dive deeper and figure out who that man was.
Downes' daughter, who lives in Grand Rapids, mentioned a writer's contest connected with the ArtPrize. In 2014, Downes entered his story.
"To my great surprise, it won first prize, and so I decided to write the book," Downes said.
He read over 50 books about Ojibway history, then began the tedious work of turning that short story into a novel. Windigo Moon, which will be published Sept. 5 by Blank Slate Press, an imprint of Amphorae Publishing Group, is about Native Americans living in northern Michigan before the arrival of white settlers.
"I've always been fascinated by [Native Americans] and in awe of them because what's astonishing to me is that only a few lifetimes ago, they were living in the conditions of what we think of as the new stone age," Downes said.
The book tells the epic adventure of a young man who leads his tribe through incredible and heartbreaking challenges while fending off a bitter adversary. It takes place entirely before the arrival of Europeans to the upper Great Lakes, although white settlers have reached the continent and begun spreading disease.
Downes said his book has gotten some great advanced praise. There is a particular audience, however, that he hopes will connect with the book.
"My hope is just that the Ojibway people like it," Downes said. "I've gotten the full range [of reactions], a lot of enthusiasm from some Ojibway people, and on the other hand, some suspicion and bewilderment from some of the older people." —PS
Joshua Jordan
Virtual Football Superstar
When Joshua Jordan plays center or defensive end for the Petoskey High School Northmen, he's just one player on a team — a good player, but not a superstar.
When Jordan plays football on Madden '17 on his Xbox One, however, he is the best in the world.
Jordon won the world title for the Madden '17 franchise mode, one of the longest running video game franchises in history.
The incoming sophomore said he's a pro at Madden because he's been playing for so long. He's been playing real-life football since maybe fourth grade; he's been playing Madden since he was six.
"I guess mainly I just started really young, just playing offline," Jordan said. "I just got really good at it, and I would play people, and I made my own playbooks."
His real-life teammates at first didn't know what to make of Jordan's superstar Madden status. They didn't believe him at first. Then came some media attention and his name in the local paper, the Petoskey News-Review. Then they believed him.
"They think it's really cool," he said. "Last year in school, they did not believe me, flat out, like no way."
His parents are also impressed. He comes from a family of football fans, so they are proud of his success. Jordan's accomplishment even got him invited to meet the CEO of his favorite team, the Green Bay Packers.
Jordan said he doesn't want the video game to define him, however.
"I do love the game, but I don't want this to become a big deal for me," he said. "I don't want to make this my motivation in life. I actually want a good job." —PS
Jordan wants to be a welder or an engineer.
And while some world-class video gamers can make fortunes in winnings from playing, Jordan so far is strictly amateur. In fact, when Madden '18 is released this month, he said he's not even expecting to get a free copy of the game.
"I'm going to have to buy it, but I am able to get it early," he said. —PS

Anthony Mikula
Traverse City's Bigfoot
He reveals himself most often on Saturdays, clambering out from behind the protective shelter of local forests, the quiet corners of city parks and suburban backyards. Some claim he's been around for centuries; other claim he's no more than 50 or 60 years old.
Described as a "large, hairy, bipedal humanoid," the mysterious legend known as Bigfoot has taken up residence in Traverse City – but you won't see him sipping a latte downtown or catching some rays at Clinch Park. Instead, he's being… well, let's say "managed" by 37-year-old Anthony Mikula, a fellow TC resident whose fascination with the wild man has led to pursuing a persona that's very different from his day job.

Mikula's interest in the wild man was first spurred by watching TV shows about him: series like Bigfoot Alive, Finding Bigfoot, and Monster Quest. "I just think he's such a cool legend," Mikula said. "We already have the Dogman here, but this is something different. Bigfoot can can be found all over the world, so why not in northern Michigan?"

His quest for a personal level of Sasquatchian fame intensified when he was browsing the online costume shop horrordome.com, where Bigfoot could be acquired for the mere mortal price of $650. "I saw the suit and realized I could really do something cool with it," he said, "So the second my tax return arrived, I bought it."

When Mikula "borrows" Bigfoot's look via the HorrorDome suit, he gains both a new persona and a different body. "The costume makes me about a foot taller, and I look out through the neck of it," Mikula explained. The suit weights about ten pounds, and comes complete with "muscle suit padding" and Bigfoot feet that leave tracks in snow or mud. "It's like wearing a big rug," Mikula said, "but it's not really that heavy, and it breathes; I can feel wind through it."
Saturdays – Mikula's day off from his job as a housekeeper at Munson Medical Center – are Bigfoot's Big Day Out each week. Bigfoot (aka Mikula) now earns an honest living by booking his hairy self for personal appearances at farmers' markets, music festivals, private parties, and other events. This new occupation, Mikula said, has been a positive boost for Bigfoot's reputation (he's long been thought of as an unfriendly or evasive monster) and the gigs are also a big help for Mikula's wallet.

"I try to make sure I'm really interacting with people, doing the Bigfoot walk-around, putting a little comedy with it," he said. "Bigfoot's great, and it's just a fun thing to do." —KK

Rick Neumann
Historic Preserver
Rick Neumann has devoted his career to preserving Petoskey's past.
The Petoskey architect won a lifetime achievement award earlier this year from the Michigan Historic Preservation Network.
Neumann grew up in East Lansing and went to school at the University of Michigan. He worked and taught in Ann Arbor for a decade before he decided to make northern Michigan his home.
"Since I'm a skier and I like northern Michigan, I thought I would really like to live in Petoskey," he said. "If I'm going to start my own business, I really should live where I want to be."
He was happy to locate near Nubs Nob and Boyne Highlands, but perhaps even more alluring was the proximity to Bay View and other historic neighborhoods around the Little Traverse region. He moved to Petoskey 37 years ago and bought an old house just up the street from the Perry Hotel.
Neumann estimates he has helped restore or renovate 50 to 60 cottages in Bay View over the years. That place was made a National Historic Landmark in the 1980s, which adds layers of challenges to historic renovation. He's also done a lot of work on Mackinac Island, and he consulted with officials there when they adopted a historic district.
Neumann has watched his profession become more and more interested in historic preservation through his long career.
"When I graduated from college, you picked up [an] architectural magazine, there were no articles in them about old buildings," he said. "It was all new design, and that's totally evolved over the years. … Now it's a big part of architecture. There are so many existing buildings in the built environment that we're constantly reworking them."
Neumann said his proudest achievement, perhaps, is the creation of the Petoskey City Hall and city fire station from two old power company buildings at the mouth of the Bear River. He worked on that project in the mid-1990s with architect Nick White.
Neumann said that while Petoskey has never designated any historic districts, historic preservation has always been important to its residents.
"People aren't consciously going out to deface a historic building — they usually just don't know any better," he said. —PS
Patty Steele
From Prison to TedX
Interlochen resident Patty Steele's life degenerated into alcoholism until she blacked out and crashed her minivan, killing one person and seriously injuring another.
After years in prison, Steele is no longer on parole. Today she's a care coordinator at Addiction Treatment Services, is working on a book, and spoke at Traverse City's TedX event in May.
She said she has dedicated her life to helping others, and she hopes people can learn from her story.
Steele helps run a jail diversion program that helps substance abusers who have been arrested and would otherwise be locked away in jail; the program helps them work on their sobriety, find work, and become productive members of society.
She's also working on a degree through Northwestern Michigan College and Western Michigan University so that she can earn a certificate for alcohol and drug counseling.
Steele said her past helps her connect with people in legal trouble because of substance abuse; she knows where they've been and how much worse it can get for them, so she's able to make them comfortable and open up.
"It's work I love. I just love it — I never would have guessed this was my path in any way," Steele said.
Not long ago, Steele lived in far different circumstances. "I had no idea, truthfully, where life was going to go when I got out of prison, and I was scared to death," she said.
But Steele had a support network that included a daughter and an ex-husband and others who helped her stay on the right path. She wrote a resume for a job at ATS that somehow ended up in the hands of a book publisher and that led to Steele's introduction to Sara Harding, who listened to her story and asked her to be a speaker at the 2017 TedX event in Traverse City.
That speech was a success, and now Steele is writing a book and working with Mission Point Press to get it published.
Eight chapters in (and perhaps three-quarters done), she said she hopes the book inspires others — whether they're addicts or alcoholics who need help, or others who might be able to find more empathy for those struggling with addiction.
"I had what was necessary to begin again, and most people don't, but I did, and that's what I want to the book to be about," she said. —PS
Larry Warbasse
The Conquering Cyclist
The sun was glimmering through a backdrop of wispy pine trees and enthusiastic crowds lining the finish line at Villars-sur-Ollon, Switzerland, as Traverse City's own Larry Warbasse claimed his first victory as a professional cyclist this past June. He had conquered stage four of the prestigious Tour de Suisse, as part of the Irish cycling team Aqua Blue Sport. So what was the first thing that ran through his mind as he notched the win?
"I'd have to say, mostly just disbelief!" Warbasse said from his current training grounds near Nice, France. "I couldn't believe I had actually won a stage of such a big race. It's something I had dreamed of for so long, it was just incredible it finally came to fruition."

Warbasse, who was born in Dearborn, started cycling as many do: as a kid just tooling around town with his dad. "We would also come Up North and spend time in Northport when I was young," Warbasse said. "My family moved to Traverse City when I was 9 years old, and I really started to get into cycling when I was around 13 or 14."

Fellow locals know that the cycling routes in northern Michigan are many and varied. But are they challenging enough for a professional cyclist like Warbasse? "The riding in Northern Michigan is amazing actually, and the roads accessible from Traverse City are some of the best I've ever ridden, which says a lot considering I've ridden in nearly every cycling hotspot around the globe," the pro said.
His favorite local rides are in Leelanau County, where he said he tries to hit every hill possible. "I love riding out toward Glen Arbor, up Inspiration point, or Hlavka Road north of Maple City, or some of the roads up around Northport. There aren't too many cars, the scenery is amazing, and in terms of terrain, there is a lot to offer. It truly is a hidden gem."
For the past five years, though, Warbasse has been cycling professionally in Europe, with a base of his own in Nice. He trains year-round, except for a month off in the winter; a typical week is 20–30 hours on the bike, plus gym and core work.
"Before the Tour de Suisse, I did a big block of altitude training to get used to the thin air in the mountains in Switzerland, so I stayed on top of a mountain for three weeks, training in the mountains every day," he said. "It definitely takes a special mindset to be in that solitary setting for such a long time, but for the most part, I enjoy doing it."

Next up for Warbasse: the Vuelta a España, or Tour of Spain. "It's one of cycling's three grand tours, alongside the Tour de France and the Giro d'Italia (Tour of Italy)," he said. "If I could win a stage of the Vuelta, that would really put the icing on the cake!" —KK
Tom Moran
Iron Man
A high school welder, turned lumberjack, turned metal fabricator, turned major business owner — Tom Moran's skills have run the gamut of several different trades. He's the founder and CEO of Moran Iron Works, with four locations in northern Michigan, including one in his hometown of Onaway. The company specializes in large-module metal fabrication and its work is behind the Kokosing III and Kokosing IV, two massive ocean-going deck barges constructed for Durocher Marine; and components for the Gemini telescopes in Hawaii and Chile, two of the largest land telescopes in the world.
"I knew what I wanted to do early in life," Moran said. "I found out I was dyslexic as a kid, so I figured I'd end up working with my hands, and I've always liked to build things."
Moran's dad, who was a lumberjack, revered welders, and the younger Moran caught his father's enthusiasm. "Plus I thought something mysterious was going on under that welding hood — I was always being told, 'Don't look at the light!'" Moran said. "Welders were almost like superheroes to me.
Moran Iron Works focuses on crafting components that work perfectly, but Moran believes that looks are just as important as function. And a cause close to his heart is his own local community. So back in the late 1980s, he started crafting giant sculptures out of metal and donating most of them to non-profit organizations.
The first metal sculpture he created was for the Onaway Fourth of July parade, a replica of a set of historic logging wheels that now sits on the lawn of the local courthouse. Other works include an Army soldier, Abraham Lincoln, a bust of Lady Liberty, an American eagle, and the world's largest pickaxe (40 feet long, made of iron and wood) — the latter a feat that's immortalized in the Guinness Book of World Records.
Two dozen sculptures in — he averages about one per year — he's found that his style has evolved from mechanical to sculptural. That includes the huge George Washington head he created that sits in a field near the Iron Works. It's used as a landmark by the locals — "although some of them think it's a sculpture of Marlon Brando," Moran said.
The best part of the process for him is the challenge, how the works transform as they're made, and the satisfaction of completing a sculpture. "But I don't call what I do art," Moran insisted. "It's craftsmanship. I know the difference. I've seen artwork all over the world, and I don't think what I do rises to that level yet." —KK

Lisa Flahive
Cop-turned-artist
For Lisa Flahive, the decision to go into law enforcement wasn't a repudiation of her art school background so much as an opportunity to make a living while making a difference. Plus there was the example of her police officer brother, Scott. "I had an art degree from [Michigan State University] but lost faith in my ability to sell work," she said.
An avid bike racer, she made her way west, where events conspired to land her in officer training. "My brother was an officer in Grand Haven. That's how I made the connection. I went on a ride-along with a female police officer in Las Vegas." She was hooked.
Then, tragedy. While she was still in the police academy, Flahive's brother Scott was murdered when he stopped a car with an escaped prisoner. "I'd thought it would all be fun. That was a sobering reality," she said. Flahive graduated and served on the force in Las Vegas until she broke her ankle while pursuing a suspect. That led to introspection about her career. She ended up moving back to her home state, where her mother took her to Chateau Chantal to hear Jazz at Sunset. Flahive took along her sketchbook, and though her forte was in landscapes, she started to capture visually the action on the bandstand.
"I kept trying to draw musicians as they played. I just kept practicing, not knowing it would go anyplace," she said. Turns out she'd found a niche. "There were no role models. Other artists were not willing to embarrass themselves by standing up there."
Today Flahive is a regular at performances by Jeff Haas and numerous others. She's expanded her musical palette while learning to draw human figures, even traveling to Paris twice for study. "I'd always wanted to go but wasn't sure I could do classical figure drawing." Despite those misgivings, including the fact she hadn't spoken any French since her schooling, she went for it, and now says the experience helped her grow tremendously.
Now Flahive is paying it forward by teaching others. "Two weeks ago I was teaching Urban Sketching at the International Symposium in Chicago under the L," she said. —RB

John Curtis
The Formidable Fundraiser
What do you do when you see a cause that needs a bit of a boost? If you're John Curtis, you hop on your bicycle and do something about it.
The Curtis' kids, Huck (8) and Nahli (5), attend Petoskey's Concord Academy, a small local charter school that offers unique, arts-focused programming to its students. The school is renowned for its well-rounded curriculum and artistic opportunities, but like any school, there are times it lacks funds for things students need and regular upgrades to the facility.
"The people at Concord are outstandingly nice, and have done so much for our family," Curtis said. "My wife was volunteering on a Concord project, and she mentioned one night that the school could use some help. So we decided that we wanted to give back.
Not content to merely write a check, Curtis decided to team up with his business partner, John Maughan, to launch Pedal for Concord (pedalforconcord.com), a 1,000-mile bicycle ride around Lake Michigan to raise funds for the school.

"Our family are avid cyclists in the first place," Curtis said. "We ride 16–30 miles a day on a regular basis. But this is a pretty huge difference. We'll have to ride 70–90 miles a day to fit this trip into its two-week time frame."

Leaving directly from Concord Academy as a symbolic gesture of the trip's intent, Curtis and his pal will be "bikepacking" the trip — camping along the route and carrying panniers all their clothing, food, and supplies in bags on the front and back of their bicycles. They'll have no other support along the way, save the kindness of strangers.
The biggest challenges of the trip, according to Curtis: "getting used to so much "time in the saddle," and fighting any inclement weather that might come along. "Because we're carrying everything on our bicycles, if we get a bad wind, it can take up to 50 percent more energy to pedal," he explained. "So that can cause a little anxiety."
The initial fundraising goal of their trip was $3000; they've already nearly surpassed that, so Curtis said now they're aiming for $5000. All pledge donations will go directly to the school.
"Obviously getting this money raised and to Concord is what we're looking forward to the most," he said. "But as far as the experience goes, I'm really looking forward to the relationships we'll build along the way. Especially during these tumultuous times we're currently in, I think it's going to be a very good thing to be meeting people, sharing stories, and making connections." —KK
Stephen MacNeil
The Purposeful Piper
With roots in Cape Breton, Nova Scotia — the heavily Scottish-Canadian community where his grandparents lived before moving to Michigan —Stephen MacNeil would seem to have bagpiping in his genes. So when those same grandparents decided to "assign" instruments to everyone in the family so the family could enjoy Scottish culture and music together, MacNeil wasn't surprised to draw the bagpipes straw.
With his brother and dad on fiddles, and his other brother on piano, their family made quite a wonderful racket for years in Dearborn, but as MacNeil became an adult, he decided he wanted to escape city life. He moved up to a farm in Manistee County, bringing his bagpipes right along with him.

Today, he's one of the few pipers in the area. You might have seen him locally playing with The Wild Sullys, as a solo performer at special events, or with his son during sunset performances at Arcadia Bluffs Golf Course. All of this is in addition to tuning bagpipes at Traverse City's Henderson's Imports and teaching a roster of 15–20 student pipers — a challenging pursuit on its own. He said it takes each student a year on the smaller, starter instrument called a "chanter" before they can move forward to start playing an actual Highland bagpipe.
"The bagpipes are a very physically demanding instrument," MacNeil said. "They're unlike a guitar or piano, where you can just sit down and play — you have to kind of build up to playing them, like a runner working up to running 10 miles all at once!"
The unique bellow and cry of the bagpipes are acquired sounds for many, but MacNeil explained that's because not all bagpipers aim at reaching an expert level on the instrument. "That's what I like best about playing bagpipes," he explained. "I started playing them when I was 10, and I'm in my early 50s now, so I've been at this for a long time, and I play at a respectably high level. I really enjoy having people watch me play, and then say they've never heard the bagpipes like that before. When bagpipes are played as they're meant to be, the sounds are very emotional and evocative in a way that can sometimes even make people cry."

MacNeil often wears Highland dress when he performs, including a kilt featuring one of the two tartans of his family — a green/blue dominant tartan on the MacNeil side, and a red dominant tartan on his mother's side. He'll be taking those colors to Scotland next year when he travels over with yet another of the groups with whom he performs — the Cleveland-based Great Lakes Pipe Band. He'll be competing with them at the 2018 World Piping Championships in Glasgow. Having reached this level of performance, MacNeil plans to play the bagpipes as long as he can.

"If you're in good physical shape, you can carry on playing until you're 80 or 90 years old," he said. "I'm trying to take this art form and put it into the best light as best as I can, so people appreciate the bagpipes more." —KK


Trending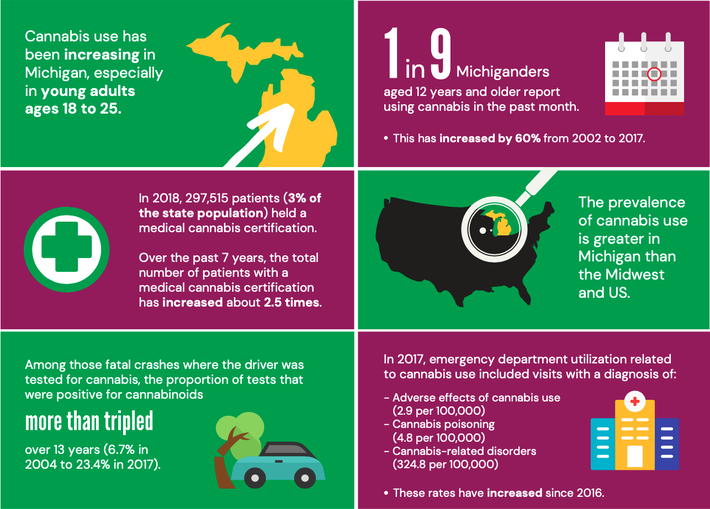 Buzzkill
In 2008, Michigan voters approved the use of medical cannabis by residents with certain health conditions. A decade later,...
Read More >>
The DIY Lobotomy
"Did you read the review in The New Yorker of the new Philip Roth biography?" I asked my well-read conservativ...
Read More >>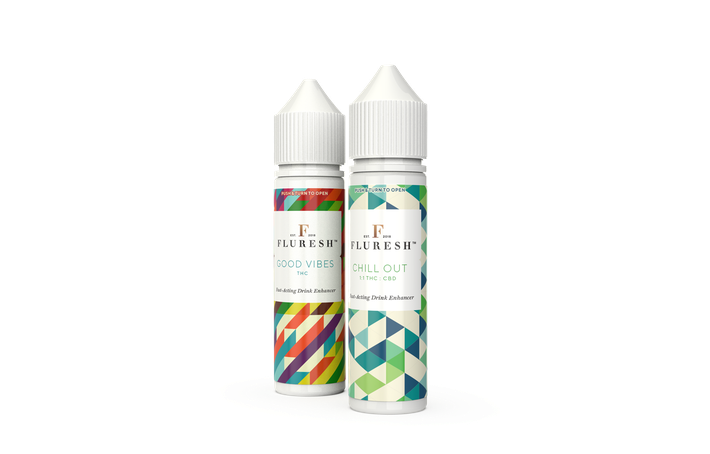 Eat, Drink, Rub: THC Products Review
Progress, thy name is marijuana. Despite what for any other industry would be major stumbling blocks — major disrup...
Read More >>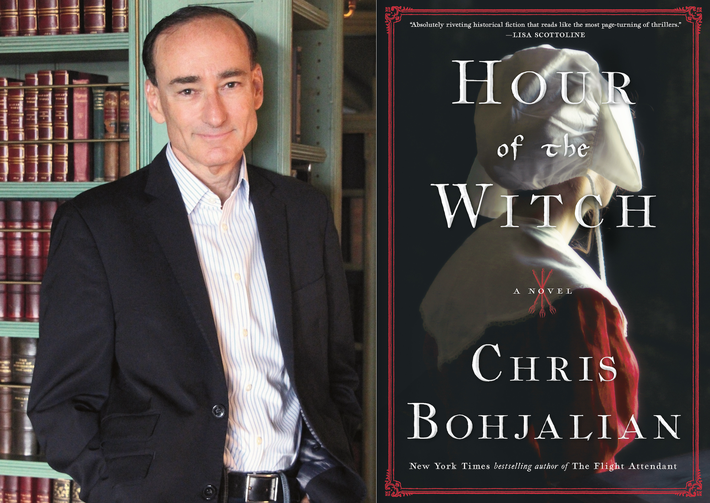 Sneak Peek: Chris Bohjalian to Talk with Locals Before Next Novel Drops
Award-winning author Chris Bohjalian is one of those people who was born to write. A schoolroom hobby-turned-carefully-hon...
Read More >>
↑