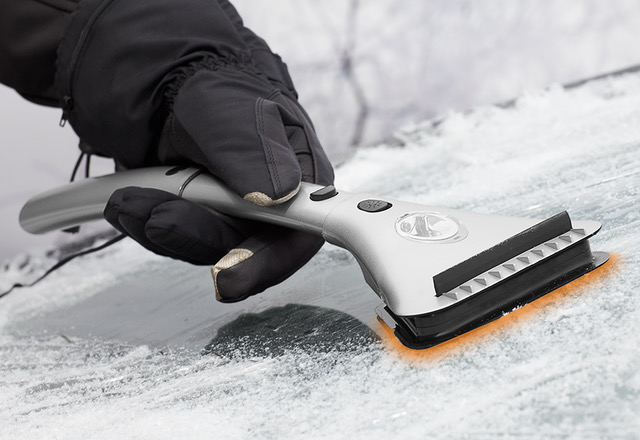 2016 Gift Guide
It's never too early to start thinking about what gifts to buy this holiday shopping season. Here are 20 suggestions available at local shops or online for everyone on your list from art lovers to that certain someone who aspires to live in northern Michigan.

5 gifts for art and culture fans

Inuit art coloring book
The Dennos Museum Center's collection of Inuit art from the Baffin Island area of Nunavut, Canada, is a stunner, with more than 1,000 items on display from sculptures and drawings to textiles and tools. Team that up with the adult coloring book craze, and you get a unique treasure your giftee can truly make their own, with two dozen drawings by Cape Dorset artists that are blank on the back so they can be colored, cut out and displayed. $7.95 at The Dennos Museum Center store in Traverse City; 231-995-1586 or shop.dennosmuseum.org.

City Opera House season ticket
With performances from in-demand artists like The Hot Sardines, Black Violin and Charles Ross ("One-Man Star Wars Trilogy"), plus plays and other special events, a season ticket to Traverse City's City Opera House is a gift with a potpourri of cultural experiences that run the gamut from local favorites to national touring acts. The box office offers specialized packages so your gift can include only shows the performance lover on your list will love. Season ticket packages start at $55; 231-941-8082 or cityoperahouse.org.

'Little Traverse Bay Past and Present'
Cover two hobbies — photography and history — with one gift via this lush pictorial of Petoskey curated by history teacher and former Little Traverse Historical Society director Michael Federspiel. The coffee table tome brings together vintage photos of the region side-by-side with their current counterparts to make a fascinating visual timeline of the area's growth. $40 at the Little Traverse Historical Museum shop, petoskeymuseum.org; also available at McLean & Eakin Booksellers in Petoskey, 231-347-1180 or mcleanandeakin.com.

'Earthwork Covers Earthwork'
The musicians of the Michigan music collective Earthwork Music are a close-knit group that often end up being fans of each others' work, so what better way to pay tribute to each other than with a covers album? On this collection of songs, being released monthly as the tracks are completed, your giftee will be treated toward a plethora of familiar voices, from Traverse City locals like Joshua Davis to frequent Up North performers who hail from elsewhere in the state (May Erlewine, Seth Bernard, Lindsay Lou), all performing their own versions of their peers' compositions. $10 at earthworkmusic.com.

Hramiec Hoffman art notecards
You may not be able to afford a full-sized original painting for your giftee, or they may not have room for one in their home, but these charming and colorful cards from Harbor Springs artist Mary Hramiec Hoffman (her husband, Mark, runs her gallery's business) are the perfect small size to frame, or to actually use in a bid to bring back traditional mail. Hramiec Hoffman's whimsical painting style, halfway between impressionist and cartoonist, can bring back memories of a trip Up North, no matter which lake view you choose. $14 for 10 cards/envelopes at Hramiec Hoffman gallery; 231-526-1011 or hramiechoffman.com.

5 gifts for outdoorsy types

Hydro Flask
Hydrate, hydrate, hydrate – no matter what the activity, so of course you have to have a means of carrying beverages with you that's both convenient and attractive. Make sure your giftee has all the water, sport beverage or coffee they need with a stainless steel Hydro Flask, one of the best options for cold or hot drinks as it keeps cold up to 24 hours, and hot up to six. It's also BPA-free, available in a range of colors and easy to transport with its loop cap. 21-ounce Hydro Flask, $27.99 at Backcountry North in Traverse City; backcountrynorth.com.

Atlas snowshoes
Here's a great choice for outdoorsy types who have yet to settle on a favorite winter activity. Snowshoeing is not as fast as skiing or snowboarding, has fewer balance requirements than ice skating, and can be learned pretty much immediately. Atlas offers several great snowshoe options for the beginner — their Trail Series Rendezvous Kits for both men and women include sharp new snowshoes, poles and a kit for easy storage. Starting at $189 at The Outfitter in Harbor Springs (outfitterharborsprings.com) and Brick Wheels in Traverse City (brickwheels.com).

Motorola Talkabout MD207
With a range of up to 20 miles for outdoor communication, the Motorola Talkabout MD207 is a must-have for anyone who enjoys hiking, cycling, boating or any sport that takes them and their pals into the more wild areas of northern Michigan. This model of Talkabout also includes seven National Oceanic and Atmospheric Administration channels with alerts, so your giftee will always be on top of the weather no matter which sport they choose. Two radios for $54.99 at Jay's Sporting Goods in Gaylord; jayssportinggoods.com.

Coghlan's multispice packs
Who says northern Michigan camping has to be uncivilized? Your giftee may not know how much they'll appreciate these little sets of portable cooking herbs and spices for campers, but they will once they see how much difference a little spice makes. Catch a fish? Season it with the seafood blend. Bored of burgers? Try adding a little cayenne. Several different spice combo packs in a box will make a great gift, and each spice even has its own segment and individual flip-top shaker lid to prevent cross-spicing dishes. Starting at $6.99; available at REI, Walmart, Bass Pro Shops and Amazon.

Franklin croquet set
For the person on your list who loves the great outdoors just as long as it doesn't extend too far past their own backyard, give them the ultimate Up North summer lawn game: croquet. This Franklin six-player set comes equipped with six wooden mallets with a chestnut lacquered finish, nine wickets and six heavy, all-weather molded croquet balls. Your giftee can welcome up to a half-dozen friends at a time to a round of croquet and can move the entire game in the included carry bag to continue the competition over at the neighbor's house. $59.99 at dickssportinggoods.com.

5 gifts for millennials
Nikon CoolPix B700
The antithesis of the iPhone camera is, of course, an actual camera — so while the rest of the gang is running around trying to keep ahead of the latest Apple product, your giftee will be ahead of the curve with Nikon's new CoolPix B700. The trick is that while the B700 looks like a serious camera (and, of course, it is), it's also stuffed with iPhone-like features, from its LCD view screen to HD capabilities, built-in Wi-Fi and Bluetooth. From $549 at The Camera Shop in Traverse City; 231-946-7150 or camerashoptc.com

Raw Juice Company cleanse
Any millennial who's overindulged over the holidays is likely to have redemption on their mind as the new year arrives. Set them up for success with the Gateway/Starter Cleanse from Traverse City's Raw Juice Company to help rejuvenate their system after a month of fruitcake, eggnog and late nights. This beginner's kit eases your giftee into a juice cleanse with flavors like Cherry Fest, Rev It Up, Clarity and Earth Candy to get them feeling back to 100 percent in no time. Available in 3-day, 5-day and 7-day options starting at $180 at rawjuicecompany.com.

Amazon Echo Dot
Echo Dot, as the ad says, "has skills," of which the most impressive might be the fact that it's a completely unnecessary but awesome item that will add an element of futuristic control to your giftee's residence. The second-generation Echo Dot is a hands-free, voice-controlled device that can play music, provide information and trivia, play games, read the news, set alarms, and control other household items through compatible devices. It's entry-level AI for the cool kids. $49 at amazon.com.

Global Kitchen tortilla press
Waffle irons? Toasters? Blenders? So yesterday. If you really want to impress your foodie millennial, present them with their very own aluminum tortilla press, with which they can start making plans to open their very own artisan taco truck with unique, exotic ingredients yet-to-be-disclosed, starting an underground food movement that will take over the entire region. But we digress. With this fire-red version, they'll at least be able to make their own burritos at home when they're too lazy to leave the house. $29.99 at Target in Traverse City, or target.com.

Cherryopoly
Tabletop games (aka "board games" for those of you not in the millennial bracket) are huge at the moment, so here's a way you can combine that trend with a souvenir of northern Michigan: it's Cherryopoly, the Monopoly-style game that's set right in Traverse City. Is your millennial away and homesick? Tell them to grab some pals and start up a round of Cherryopoly, and soon they'll be buying cottages, vying to become the National Cherry Queen, or becoming a cadet at the Great Lakes Maritime Academy. $20 at cherryopoly.com; may also be found in limited stock at Horizon Books in Traverse City (horizonbooks.com).

5 gifts for Up North wannabes

The Mitt-chigan oven mitt
Aspiring transplants to northern Michigan will quickly find that they'll have a map of the area always with them — namely their hand — but you can add a little gentle wit to the situation with the Mitt-chigan oven mitt, the perfect addition to your giftee's new Up North kitchen. The Mitt-chigan features the Lower Peninsula on one side and the Upper Peninsula on the other, so it's both a geography lesson and a cooking accessory. C'mon, you know you want one for yourself too. Single oven mitt $29.99 at saltlabs.com.

'The Complete Guide to Petoskey Stones'
Whether your giftee has always dreamed of wandering the beaches looking for the elusive Petoskey stone (actually a coral), or you want to make sure they're prepared for the hordes of friends and family who will show up as their Up North guests every summer, this guide by Bruce Mueller will teach them all about northern Michigan's favorite wild souvenir and how to find them, and it's available in a Kindle edition so they can read it on the go. $9.99 at amazon.com.

Lake Art 3-D map art
Once your giftee has decided on their lake of choice, the one they'll either reside on or that will earn their loyalty through both hot summer beach visits and tranquil winter walks, help them learn more about it with a gift that's both artistic and informative. Lake Art of Harbor Springs crafts unique 3-D contoured maps with turquoise-stained water and up to eight levels of relief depicting the lake depths, with text and roads etched into birchwood. You can choose from pretty much any lake in Michigan, and the maps are almost as gorgeous as their namesakes. Starting at $199 for a 14-by-18-inch map; 231-242-0920 or lake-art.com.

Michigan cookie cutter
If a friend or family member is heading to live Up North, they'll want to shout out their good fortune to everyone they know this holiday season, so help them do just that with a tool to bake a box of cookies shaped like their new home state. Handcrafted right in northern Michigan by Straits Area Services, which cuts, rolls and spot-welds the stainless steel, you can present this gift with a box of cookie mix and some icing so your giftee can mark their new hometown. $12 at High Five Threads in Traverse City; 231-668-8591 or highfivethreads.com.

Heated window scraper
And finally, all newbies will need a secret weapon to help them get through their first Up North winter (well, in addition to snow boots, snow tires, hats, gloves, warm socks, winter sports gear and lots of hot coffee), and this is the perfect one to fight off some of the frustration that arrives along with the blizzards that bury your car and make your windshield opaque. The Sharper Image heated window scraper plugs easily into your giftee's lighter socket to melt away stubborn ice, complete with a built-in LED light for those pre-dawn troubles. Within minutes, they'll be on the road again with crystal clear views of their new northern Michigan hometown. $39.99 at Sharper Image stores or sharperimage.com.

















Trending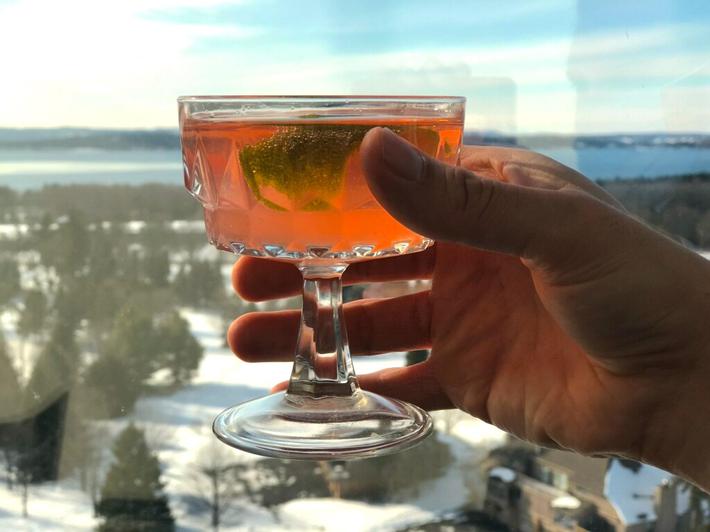 Tiny Pink Bubbles
Hey, ladies, do we have the pink drink for you: Aerie's Tiny Pink Bubbles. With a taste and body as delicious as its...
Read More >>
The Power of Our Example
Every new president faces a daunting array of problems, but 2021 will go down in the history books: Our country is under s...
Read More >>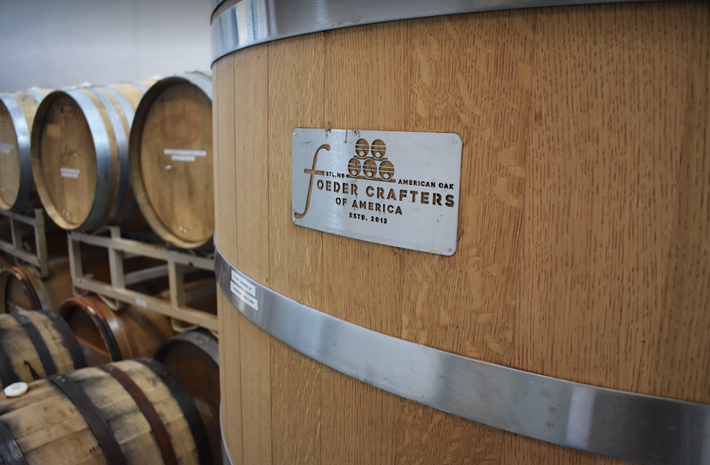 Getting Wild with the Foeder
Drinkers with a discerning eye may have noticed a couple interesting-looking wooden containers in the back of Traverse Cit...
Read More >>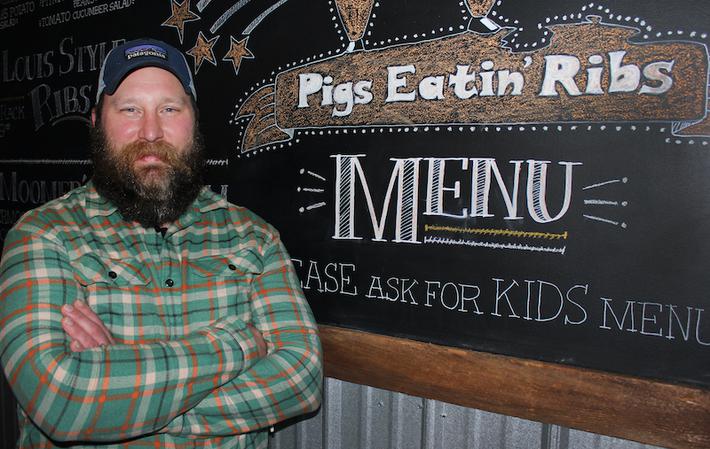 Charlevoix's Pigs Eatin' Ribs
By 2008, Charlevoix Chef Adam Kline had seen and tasted enough. The Northern Michigan food scene had stagnated, he said, i...
Read More >>
↑