2016's brightest moments in entertainment
Another year has come to a close, and it's time for another random collection of a few of my favorite moments, performances and mock awards from the 75-plus new-release movies I saw in theaters, along with some other exemplary pop culture additions.
BEST TRAILER
Sir Richard Burton's original Broadway cast recording of the "Finale Ultimo" from "Camelot" reads as a little too on the nose or obvious of a choice to back the teaser trailer for "Jackie," a film about Jackie Kennedy in the immediate aftermath of her husband's assassination. But its unorthodox delivery and mournful melancholy perfectly complement director Pablo Larrain's unconventional storytelling and haunting, impressionist imagery. There simply could not have been anything better to introduce us to the film.
BEST NONMUSICAL MUSICAL MOMENT
It practically goes without saying that "La La Land" would receive the honor for best musical number of 2016, but my favorite musical moment from a nonmusical would have to be the delightful birthday song foster mom Bella sings to her foster son Ricky Baker (YouTube it right now!) in "Hunt for the Wilderpeople." As she plays her kooky original composition on her tabletop mini keyboard and Ricky lovingly gives in to singing along, this sublime little interlude not only establishes their bond and the substantial changes Tupac-loving Ricky has already undergone, but also the offbeat elation and oddball pleasures that await in this wise and warm charmer. Ricky Baker forever!
BEST NARRATION
I could listen to Robert Redford recite the telephone book. And it's that ruggedly tender drawl of my dreams that perfectly established the tone (both literally and figuratively) that so separates "Pete's Dragon" from standard kiddie-film fare. His narration and performance imbues the film with a soulful wisdom and quiet gravitas that helped make this genteel fable about a boy and his dragon my favorite family film of the year.
BEST WORDPLAY
Any year we get a new Coen brothers film feels like a gift. And "Hail, Caesar!" was an utterly delightful studio-era Hollywood romp that, even if you think doesn't rank among their many masterpieces, still has those absurdist moments and inspired characters you just won't get anywhere else. Case in point: sophisticated drama director (Ralph Fiennes) trying to direct singing cowboy actor (Alden Ehrenreich) as he badly flubs the line "would that it were so simple" with his deep-fried accent to uproarious and gleeful effect.
BEST FILM PROMOTION
Only one film publicity campaign this year rose so high above the rest that it stands on its own as a unique work of culture. The promotion for Key and Peele's debut feature about a stolen kitten, "Keanu," brilliantly tapped into the zeitgeist, stayed so smart, clever and fun that it didn't even feel like I was being sold a bill of goods. Perhaps it was so good that it set the bar too high for what turned out to be a disappointing flick, but I'll always have "kitten, please" and my "Keanu" cat calendar to hold on to.
BEST ENDING
Though not a feature film release, I have to honor the final film in Netflix's "Gilmore Girls: A Year in the Life" for its masterful and fan-friendly achievement that made it the high watermark of nostalgic TV revivals. With only four final words, creator Amy Sherman Palladino not only got to end the series the way she originally intended (Palladino was not able to return for the final season in 2007), she created one of the most simultaneously satisfying and infuriating endings — infuriating only because it was so perfect, leaving us all wanting more.
BEST DUO
Move over Scorsese and DiCaprio, for my money there's no better match made in cinematic heaven these days than director Jeff Nichols and actor Michael Shannon. Just this past year, the pair gave us what is without a doubt one of the year's best and most underseen films, the magnificently compelling "Midnight Special," and then Shannon also had a brief, but essential, cameo role in Nichol's award-winning "Loving." Seriously, as far as I am concerned, the resplendent scene in which Shannon plays a Life Magazine photographer utterly eclipsed the rest of "Loving." I can only hope these two keep making multiple movies a year together.
NASTIEST WOMAN
I was going to give this to the stars of the hilarious "Ghostbusters" reboot (step off, misogynistic internet pissants!) and then to Amy Adams in "Arrival" (for her sheer brilliance), but in the 11th hour the awesome Jyn Erso (Felicity Jones) of "Rogue One: A Star Wars Story" appeared and changed my mind. Because not only is she a rebellious badass getting in the way of making the Empire great again in one of the very best war/action/not really sci-fi/films to ever war in the stars, the Kathleen Kennedy-led executive team behind the film at Lucasfilm is 50 percent female. Next up: finally having a woman behind the "Star Wars" camera (keep the faith padawans).
BIGGEST SURPRISE
When I first read about "Swiss Army Man's" bizarro premiere at Sundance — where it was introduced by the programmer with "I'm not sure what this is about, but I thought it should be here" — I knew I had to see it if only to unlock the mystery of its premise that can be most easily distilled as the "farting corpse of Harry Potter movie." And while that description is indeed apt, it belies the sweet sincerity and exhilarating originality that has the power to reignite your enthusiasm for the cinema. Check it out!
MOST GIF-ABLE FILM
This year's most profound cinematic experience is also the one that should get a special place of honor on Tumblr feeds. I can't wait for "Moonlight" to be released on Blu-Ray so I can make animated GIFs of all the unforgettable reactions, piercing glances and deeply felt gestures that I want to watch in a loop until my heart just can't take it any more — particularly from the film's final achingly emotional reunion scene.
BEST REAL-LIFE HOLLYWOOD MOMENT
While not a film, I simply could not mark a year in entertainment without talking about an event of such inconceivable magic and joy-inducing power that not even Hollywood could dream it up. I'm talking about Game 7 of the World Series, a game whose heart-stopping thrills, jaw-dropping twists and mythical destiny made plain the profound truth behind the question, "How can you not get romantic about baseball?" Go Cubs!
Trending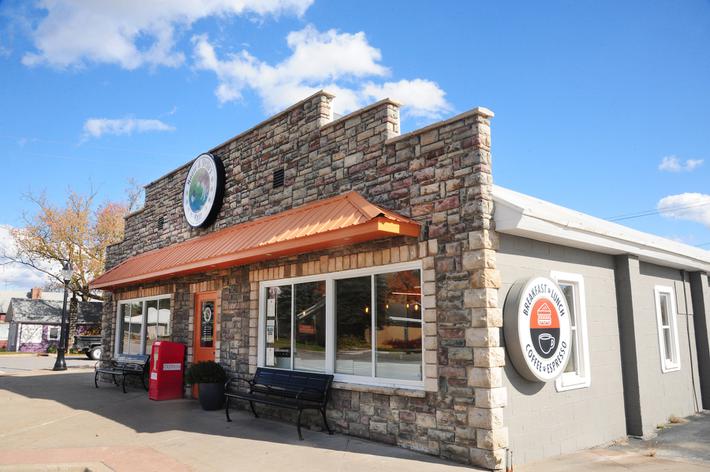 Kalkaska's Moose & Stella's
Dan Bloomquist and his wife, Evamarie, bought Breakfast & Burger Express in downtown Kalkaska at a great time: Decembe...
Read More >>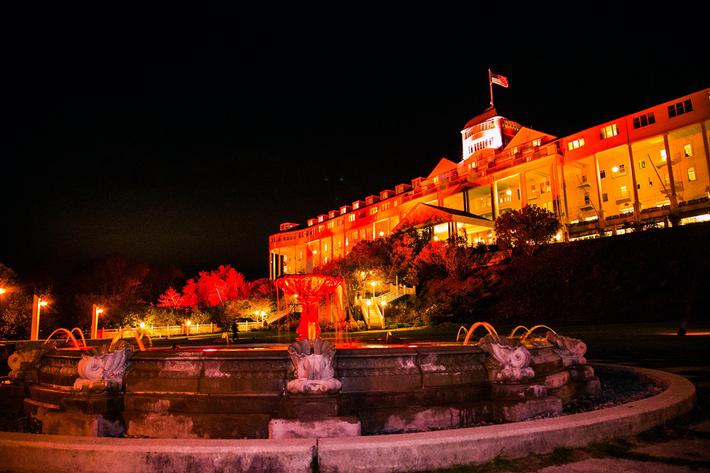 Halloween Rising
While the pandemic continues to impact lives and prevent mass gatherings, some Halloween events Up North, much like your a...
Read More >>
Hope and Vote
With mail-in voting well underway for many, and a trip to the polls just days away for many more, the gravity of the outco...
Read More >>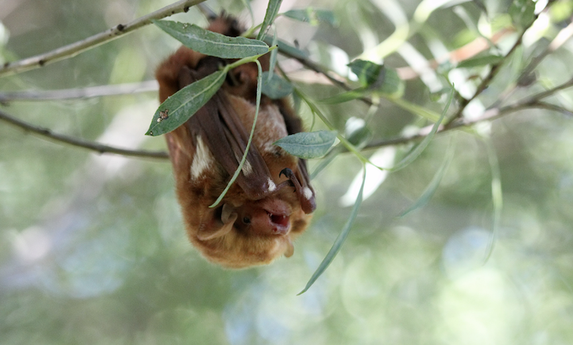 A Nightmare for Michigan Bats?
If you're seeing more decorative bats this Halloween than you saw of their live counterparts this summer, there&rsqu...
Read More >>
↑