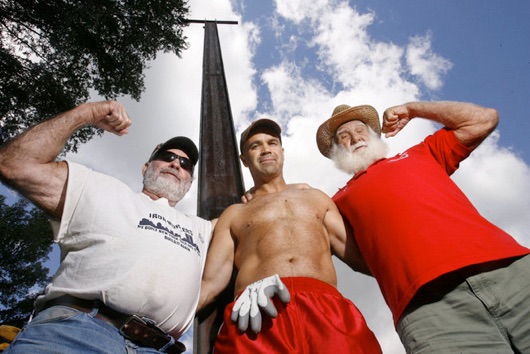 3 Family Friendly Festivals Up North
Round 'em up and move 'em out! We're more than halfway through summer, so you'd best saddle up and get to as many festivals as you can before summer's over. Here's a quick guide to a trio of fests coming up over the next couple of weeks.
International Ironworkers Festival – Mackinaw City
What's it all about?
Held each summer in Mackinaw City — where 3,500 iron workers spent 48 months toiling away to build the Mackinac Bridge in the mid-1950s — the International Ironworkers Festival (pictured above) brings together ironworkers from across the United States and Canada for some friendly tough-guy competition.

What do I get to do?
If you're an ironworker or former ironworker, you can compete; if not, you can enjoy watching these skilled men in feats of strength, endurance, and precision, including knot tying, rod tying (a method of reinforcing rebar), a spud throw, and the two most popular events at the fest, the rivet toss and the popular column climbs. The rivet toss gets hectic fast, as teams of two throw rivets from one to another over a timed minute, with one holding a "catch can." This challenge is all about precision, and the most rivets caught in 60 seconds so far has been around 30. The column climbs test the ironworkers' physicality; before there were safety harnesses and lifts, they had to rely on their hands and feet. In this case, the climb will pit them against each other in a 35-foot vertical race to the top. It's pretty impressive to watch, as the world record so far is six seconds. Food vendors and live music add to the festival fun.

When and where is it?
This year's Ironworkers Festival will take place August 11­–13 on the grounds of the Mackinaw City High School, 609 West Central Ave., in Mackinaw City. Admission is free.

Where do I get more information?
Visit ironfest.com or call (906) 228-6450.


Harbor Days – Elk Rapids
What's it all about? For four summertime days, downtown's River Street merchants and vendors offer up all manner of special food, beverages, and entertainment to celebrate its picturesque harbor.
What do I get to do?
The fest begins on Wednesday, Aug. 2, with Evening on River Street, an event encouraging guests to stroll the streets, enjoy snacks and drinks, meet neighbors and new friends, and listen to live music from Mark Fischer's band, Fish and the Chips. On Thursday, sports take center stage, from Zumba in the morning to a bicycle stunt show in the afternoon and a soccer tournament at night. The Arnold's Amusements Carnival also starts on Thursday and will be open through Saturday. Friday brings all kinds of outdoor fun, from laser tag to sand sculptures, a penny scramble to a swan race, the fireman's waterball contest, a food truck garden (also Saturday) and a boat-lighting display at dusk followed by a movie (Moana) in the park. Saturday night wraps up the festival with colorful fireworks from Zambelli International, who will display their pyrotechnics over the harbor, carnival area, and the local shoreline. Catch live music throughout the weekend from Brotha James, Yankee Station, and Ben Daniels Band.
When and where is it?
August 2–5, with events taking place all around Elk Rapids; most of the major events are centered in the downtown area and free.

Where do I get more information? A complete schedule of events is available at elkrapidsharbordays.com, or you can call (231) 342-1058.

Depot Music Fest – Cadillac
What's it all about?
This annual fundraiser, now in its third year, helps support the operation of Cadillac's After 26 Depot Cafe, a non-profit restaurant dedicated to the employment of adults with developmental and cognitive difficulties. It's a one-day, music-focused event that features a continuous lineup of mostly local musicians who will perform live on the outdoor pavilion stage all day long, with a headliner in the evening.
What do I get to do?
Listen to music! (And dance, if you're so inclined.) This year's performers include local singer-songwriter Zak Bunce; Lansing/Traverse City soul-folk songwriter Alex Mendenall; duo Bob Rushing and Bob Yates; and singer Wink (from Traverse City band Soul Patch.) This summer's headliner will be Ann Arbor folk-rock fusion band The Ragbirds, who will close out the festival by playing a full show in the evening. While you're listening, you can also browse a small marketplace of artisans and craftspeople, enjoy food, snacks, and cold drinks via the food and beverage tent, and try your luck at games, raffles, and other amusements.

When and where is it?
3–5pm August 5 at the Rotary Performing Arts Pavilion, 100 Lake St., Cadillac.

Where do I get more information? Visit after26project.org/events.html or call (231) 468-3526.
Trending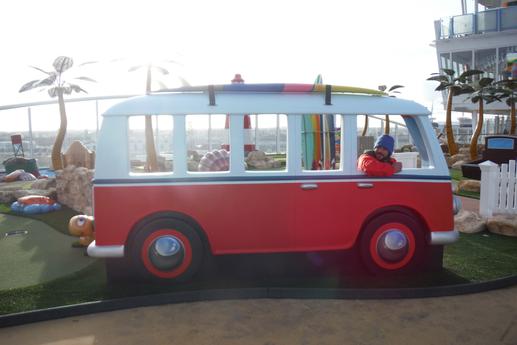 Not just a job but an adventure
No matter the work, fulfillment is about the enjoyment, the challenge, and the satisfaction of a job done well. That&rsquo...
Read More >>
Are You a COVID Snob?
It can be satisfying to judge other people. It gives us a sense of control. We don't feel so helpless when w...
Read More >>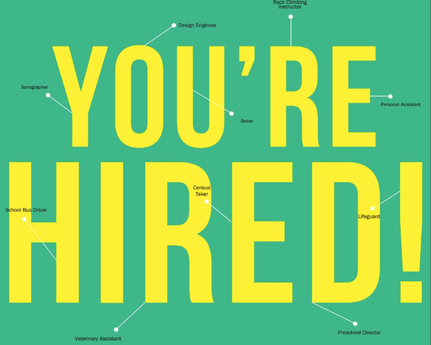 Jobs Across the Region
HagertyTraverse CityArt Director and ManagerHagerty, the leading provider of classic car insurance, valuation tools, and r...
Read More >>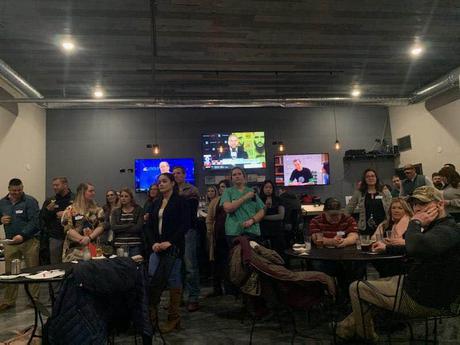 Building Bonds and Climbing the Ladder — Even When the World is Closed
No matter the field, career growth is challenging. For younger professionals without the benefit of decades of exp...
Read More >>
↑