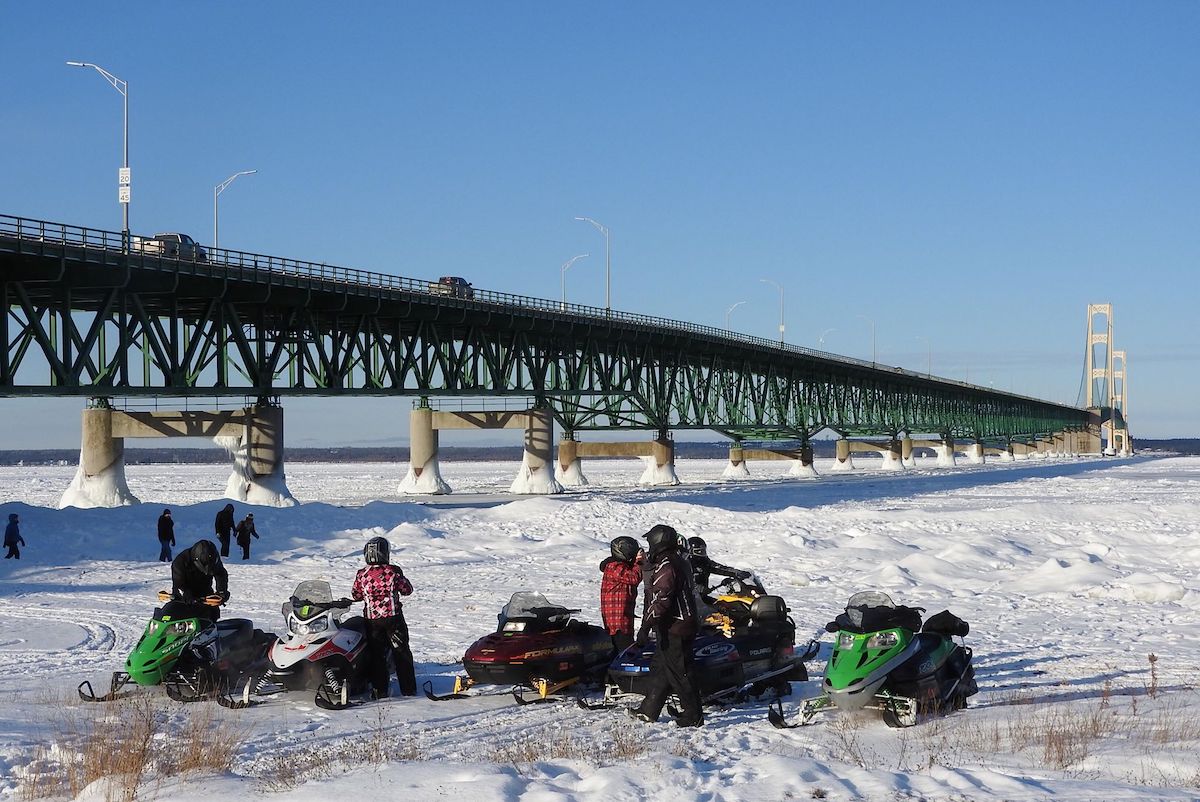 48 Hours in Mackinaw City
The city beneath the bridge beckons...even in the winter
Where do people from northern Michigan go for a vacation? In the summer, we often head north, to the Straits of Mackinac, the U.P., and beyond, while in the winter we typically go south or west for warmer climes.
But why? Why not celebrate the snowy season with a trip, even just a brief one, to the northernmost point of the lower peninsula?
Because it's the off-season, many of the attractions of summer are closed. But because it's the off-season, there's much less competition and crowding. Deb Spence, the executive director of the Mackinaw Area Visitors Bureau, says the relative lack of shopping and the quiet ferry docks are balanced by the welcoming attitude. Just head north and they'll roll out the red—or, rather, white—carpet for you.
Lodging, Dining, and Shopping
Need a place to stay? Fortunately Mackinaw City has more than 2,400 rooms at motels, hotels and bed-and-breakfasts…in summer, at least. This time of year, the Holiday Inn Express and Hamilton Inn are open and inviting, as are a couple B&Bs—check out the Deer Head Inn. The B&B was built in 1913 and offers five rooms (including one named after Hemingway, complete with a period-appropriate desk) available year round.
You'll want to eat, of course. Beer aficionados may want to stop at Dixie Saloon Food and Spirits. Not only has it been operating since 1890, but it's billed as Mackinaw's only grain to glass brewery. Rusted Spoke Brewing Co., Audie's Restaurant, and Keyhole Bar & Grill are other popular options among locals and visitors alike.
Shopping opportunities quiet down in the winter—including most of the storefronts at the massive Mackinaw Crossings—but you can still find a fudge shop open here or there as you wander through downtown.
Festivals and Fun
If your time in town includes Saturday, Jan. 21, you'll want to check out the 30th annual Mackinaw City Winter Festival. It includes partying at the Dixie Saloon and a chili cook-off at Mama Mia's Pizza. The latter is closed to chefs, but chili tasting aficionados can enjoy the spoils for just $5 (plus a cash bar).
The Kids Big Freeze Obstacle Course for ages 6-17 (divided into different age groups) involves running, climbing, jumping, crawling, pulling, and balancing elements, all testing speed, endurance, and agility. Wait, there's more? Of course there is: While not required, participants are encouraged to wear costumes.
The obvious highlight of the festival is the Mackinaw Pepsi International Outhouse Races. Five-person teams (one rider and four to push/pull/pray) race their outhouses on skis. The outhouse must have a toilet seat and…well, you can get the rest of the details yourself at MackinawCity.com/events.
The Outdoors
Now, if you're heading north in winter, you must love to actually get out into the cold. So whether you want to hike, snowshoe, and/or cross-country ski, you're in luck.
Historic Mill Creek is a popular attraction in summer, while in the winter it offers an abundance of hiking trails. So too does P.H. Hoeft State Park, approximately four miles north of Rogers City, with 4.5 miles of trails running through gently rolling, mixed hardwood-conifer forest, as well as along the Lake Huron shoreline.
Motorized conveyances more your speed? Not only does Wilderness State Park offer snowmobile trails, the North Central State Trailhead is just off Mackinaw Crossings Drive, connecting to Cheboygan, Rogers City, Alpena to the east, Petoskey to the west, and Gaylord to the south.
One of the unique attractions of the area is the Headlands International Dark Sky Park, just minutes from downtown. It encompasses 550 acres of pristine woodlands, with more than 2 miles of undeveloped Lake Michigan shoreline.
What is a dark sky park? It's a property that's buffered from light pollution and offers exceptional starry nights. The nocturnal environment is prized for its scientific, natural, educational, cultural heritage, and/or public enjoyment. When it debuted in 2011, the Headlands was one of 10 International Dark Sky Parks in the world; today there are more than 200 certified Dark Sky Places around the globe.
Marked trails guide you through the property, where you may encounter everything from birds— including bald eagles and osprey—to white tail deer, coyotes, and occasionally a black bear. You don't need to wait until dark to experience the wonders of this amazing property, but nighttime offers great stargazing and, if you're lucky enough, a glimpse of the northern lights.
On the Water
If you don't mind a few splashes, head to Indian River, nestled between Burt and Mullett Lakes. It's a summertime paddling paradise in the heart of Michigan's longest chain of rivers and lakes. In the winter you can still check out the water with Big Bear Adventures, which offers a 90-minute winter rafting trip on the Sturgeon River.
While nature provides a great night sky panorama at the Headlands, Spence also recommends another exquisite piece of night-time scenery. The Mackinac Bridge isn't just a connector between the peninsulas—when it's lit up at night, the Mighty Mac is a noteworthy attraction all on its own.
And depending on the conditions, Spence says the lake's shoreline itself captivates visitors. She says the blue ice has been especially attractive the past couple winters, though there's no guarantee of if or when it will make an appearance. And whenever it does, she says it's of paramount importance to remember it's still ice floating atop water and potentially hazardous. So take lots of photos, but don't take chances.
For more information, contact the Mackinaw Area Visitors Bureau at (231) 436-5664 or go to MackinawCity.com.
Trending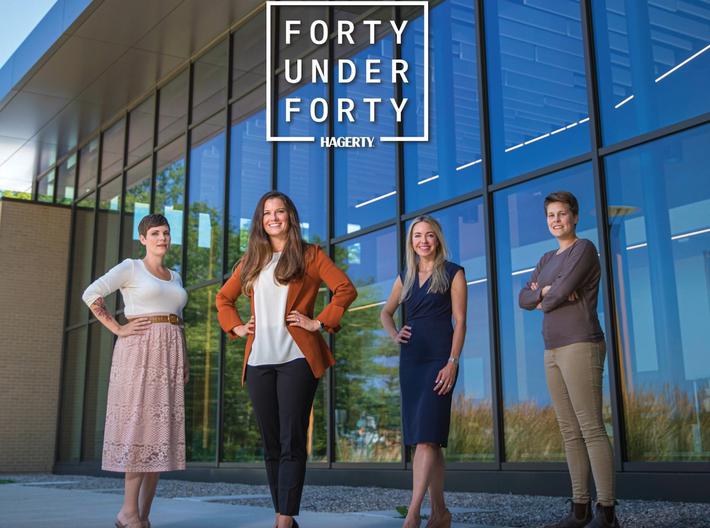 Nominations Now Open for the Hagerty/TCBN 40Under40
For 17 years, the Traverse City Business News, sister publication to Northern Express, has been celebrating the young move...
Read More >>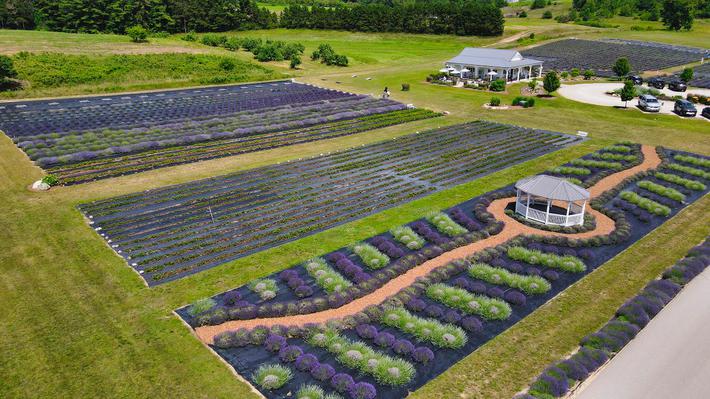 A Secret Garden
Sshh! This one is for your eyes only. The Secret Garden at Brys Estate has opened for the season, and it's time to c...
Read More >>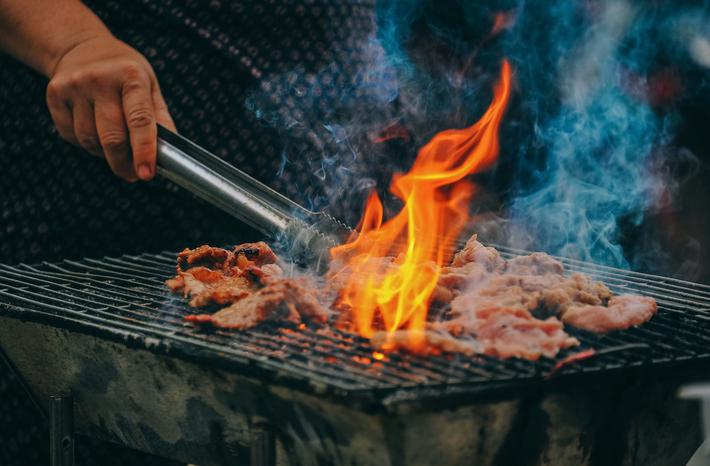 What's Cooking at Shady Lane
Celebrate your dad at Shady Lane Cellars' Father's Day Cookout. Offering a brat and Gruner Veltliner pairing f...
Read More >>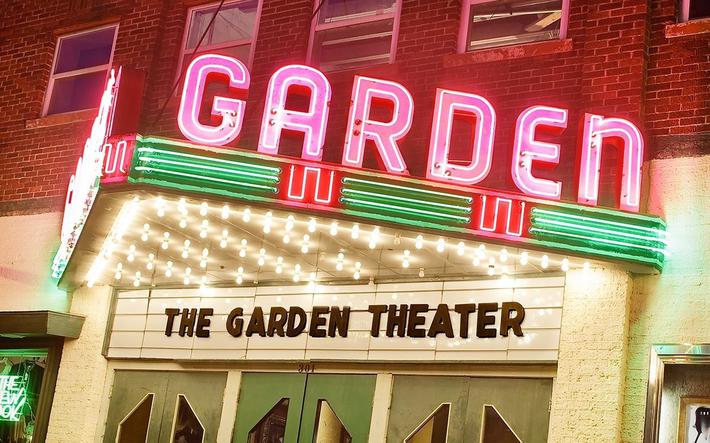 48 Hours in Frankfort
Roll the cameras—the Frankfort48 Film Contest is full of action this weekend! The contest is the trial grounds for t...
Read More >>