5 Gifts for Kids
Ticket to Ride: Rails and Sails
The Ticket to Ride series of tabletop games are fantastic diversions for two reasons: One, they're immersive and educational. Two, they're just plain fun, with as many adults playing the games as kids, collecting train and ship cards that let you claim various railway and waterway routes. The latest edition, Rails and Sails, brings Ticket to Ride close to our own northern Michigan home, with one side of the playing board featuring a world map, and the other highlighting the Great Lakes. The adorable tiny train car and ship playing pieces are an added bonus. All aboard!
$85.95 at Rocking Horse Toy Company, 201 Howard St., Petoskey (231) 347-0306.

Modarri Toy Cars
Much like Bubber has usurped Play-Doh, Modarri toy cars have overtaken Hot Wheels as the toy car of choice for today's kids. Not only are these mini motor marvels built strong (to endure lots sidewalk races and falls off of dining room tables), each little vehicle also features real suspension and steering structure — perfect details for kids who love cars. The other cool part is that buying several Modarri cars means you get far more than your kid will expect; every detachable piece on the cars can fit onto every other car, so you can endlessly switch and swap car parts to make your own unique vehicle. Get your (imaginary) motor running and head out on the (miniature) highway! Individual car kits start at $19.99. Find them at Little Treasures Toy and Gift Shop, 100 E. Cayuga St., Bellaire (231) 533-6559 or bellairetoys.com.
Bubber
Move over, Play-Doh! Modern kids know that Bubber is the favorite new pick for making and molding everything from dinosaurs to spaceships. Another fun trick: You can press it on any textured object and get a snazzy-looking imprint with well-defined edges and loads of detail. This non-toxic modeling compound is also super light and easy for small hands to use, and it leaves no residue. Another improvement over Play-Doh: It never dries out, so kids can use it over and over. Snag a bucket o' Bubber in purple, green or red, and watch what your kids create this holiday season. $12.99 for 5 oz. of Bubber. Find it at Toy Town, 122 S. Mitchell St., Cadillac (231) 775-TOYS or toytowncadillac.com.
Melissa & Doug Food Truck (pictured)
Food trucks are hotter than ever right now, so why not get your kid in on this burgeoning hipster trend and get them their very own? Newly arrived at Sweet Pea from Melissa & Doug is this impressively detailed Food Truck crafted of thick, resilient cardboard, with not one but two traveling cafes for your little guy or gal to run. One side features a "Hot Off the Grill" BBQ menu offering a long list of hot sandwiches and refreshing sodas; the other side is all set to sell a variety of ice cream treats, from cones to cookie-wiches. A great holiday gift choice for beginning entrepreneurs and foodies. $49.99 at Sweet Pea, 205 E. Front St., Traverse City (231) 922-1600 or sweetpeatc.com.
Magna-Tiles
For tinier tots, Magna-Tiles are a great toy and tool for learning about shapes through play. Each tile has magnets along its edges, so they always connect to each other, enabling kids to have a great time utilizing the different-shaped tiles to stack, create flat patterns like flowers and geometric designs, and even three-dimensional shapes like buildings. Wanna build a cube or pyramid? How about a giant tower? Magna-Tiles can do that too. The more Magna-Tiles are used, the better you get at using them; and not only are they said to build important development skills overall, they're also good at encouraging innovation, unique design, and imaginative creations that will hone your kid's skills in pattern recognition, magnetic principles, shapes, colors, and building. Small sets start at $53.00 at Toy Harbor, 221 E. Front St., Traverse City (231) 946-1131 or facebook.com/toyharbor.
Trending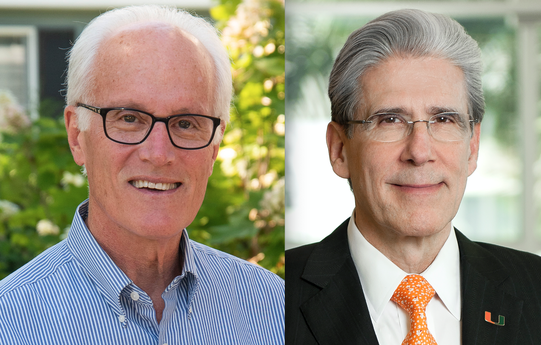 Listen In: Two Global Health Experts — one in TC — to Talk Pandemic
This week, the Traverse City International Affairs Forum at Northwestern Michigan College opens its 27th season ...
Read More >>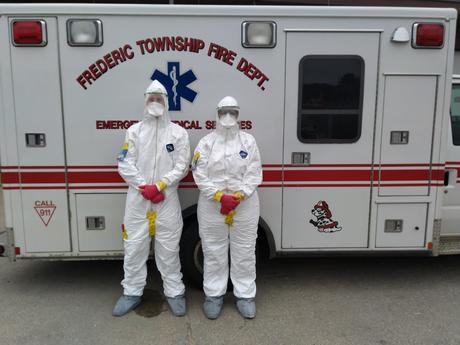 What First Robotics Teams Did on Their Summer Break
When the coronavirus pandemic first hit, masks, face shields, and other personal protection equipment, aka PPE, were hard ...
Read More >>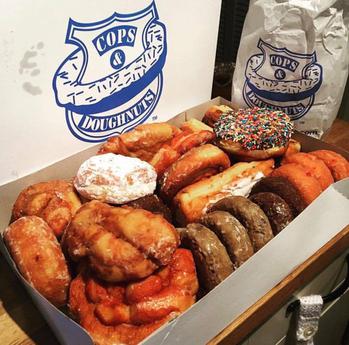 Gaylord's Cops & Doughnuts
There's a cop shop in Gaylord where the phrase "D.W.I." has nothing to do with adult beverages or erratic driv...
Read More >>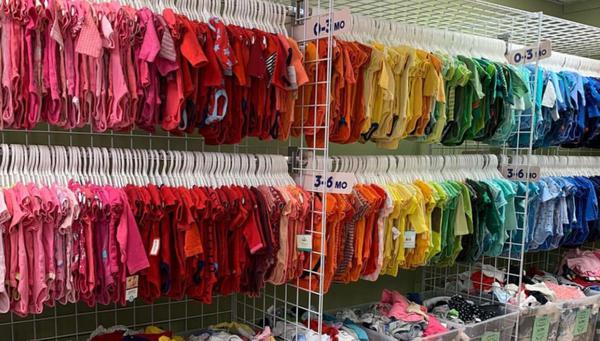 Resale is the New Black
It's a common tradition at this time of year: parents flocking to clothing stores in the last weeks of summer to get...
Read More >>
↑