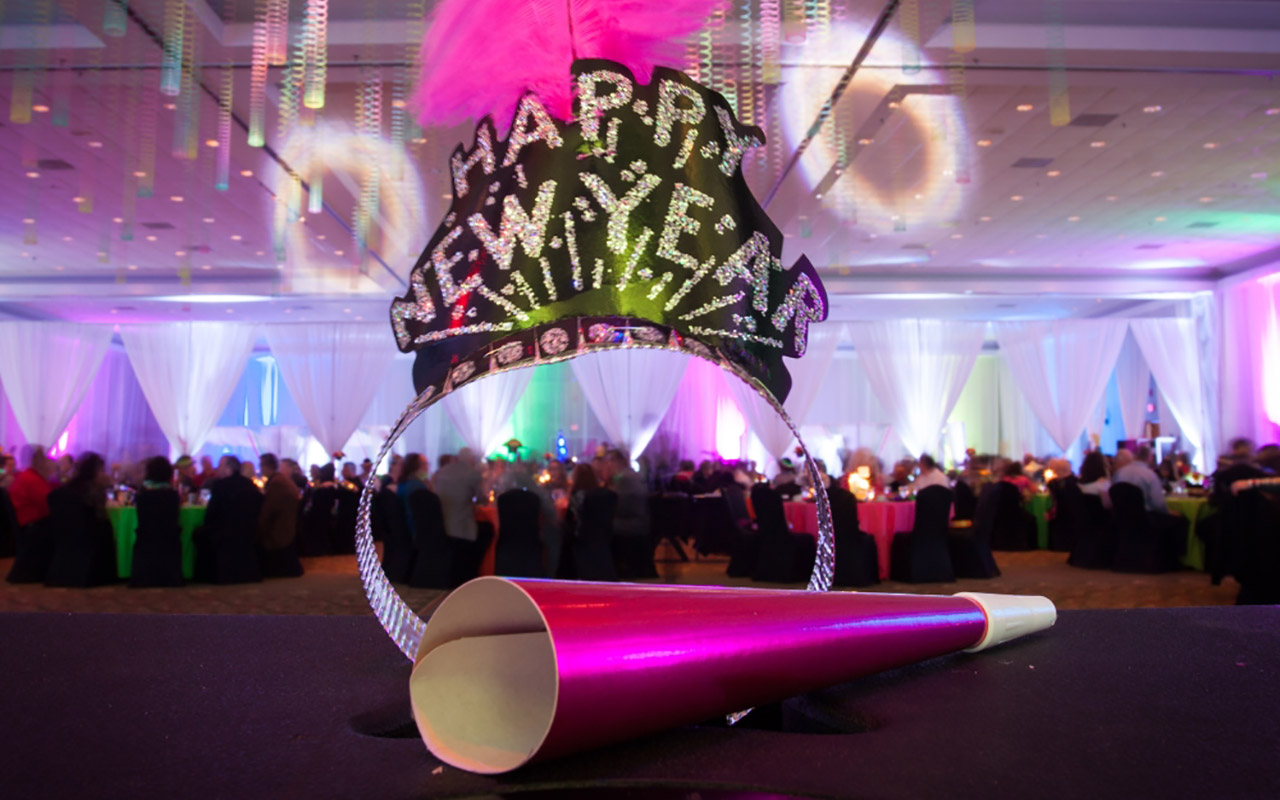 5 New Year's celebrations Up North
Indoors or outdoors, rustic or elegant, northern Michigan has plenty of options for your New Year's Eve celebration. Here are highlights of the five biggest parties happening around the region to welcome in 2017.
1. Aerie New Year's Eve Dance Party, Acme
In 1989, Grand Traverse Resort's Aerie Restaurant was known as The Trillium, and the Aerie's going back in time to that year for 2016's New Year's Eve. A DJ will be spinning '80s dance tunes on a floor of fog sprinkled with the light of disco balls, so put on your big Aqua Net hair and your neon clothes and capture your look in the Aerie's photo booth. After midnight, make more totally rad memories at a complimentary light breakfast right on-site.
WHERE: The Aerie in Grand Traverse Resort, Acme
WHEN: 10 p.m. to 1 a.m.
COST: $20 for party and breakfast; dinners are separate and vary in cost.
INFO: grandtraverseresort.com or 231-534-6000.
2. New Year's Eve Bridge Drop, Charlevoix
Charlevoix may not have a giant ball to drop — but it does "drop" the U.S. 31 drawbridge over the Round Lake Channel at midnight for a unique New Year's Eve experience. This downtown party includes a plethora of other activities as well, from snowman building and carriage rides to bonfires, live music, and a wide selection of eats from an eclectic selection of local food trucks. There are also two fireworks shows, one at 9 p.m. and one at midnight.
WHERE: Bridge Park, Downtown Charlevoix.
WHEN: Activities start at 1 p.m.; event closes at 2 a.m.
COST: Free to watch (purchase your own food/beverages).
INFO: www.visitcharlevoix.com/bridgedrop.
3. New Year's Eve at CTAC, Petoskey
Petoskey's main event brings together art, music, dance and theater at the Crooked Tree Arts Center to craft a fun-filled, all-ages New Year's celebration suitable for all. Three busy buildings are stuffed full of activities including complimentary food and beverages, hands-on workshops, live music from more than 20 performers including Jetty Rae and Lara Fulford, magicians and more, followed by the early "Midnight at 9 p.m." ball drop outdoors on Division Street, which includes street performers, stilt walkers and jugglers.
WHERE: Crooked Tree Arts Center, Carnegie Building and Petoskey District Library, all on Mitchell Street in downtown Petoskey.
WHEN: 5-9 p.m.
COST: Adults $7, students $3.
INFO: crookedtree.org or 231-347-4337.
4. CherryT Ball Drop, Traverse City
This party with a purpose and a clever name ("CherryT"/charity) benefits local area food banks and downtown businesses as you ring in the new year right in the middle of the street. Expect live DJ music, fireworks and a giant social screen where you can post celebratory selfies. Get there early to grab a good spot for watching the illuminated cherry drop at midnight, as this is one of the most popular New Year's events in the region.
WHERE: Front and Park streets in downtown Traverse City.
WHEN: 9:30 p.m. to midnight.
COST: Suggested donation is $3 or three nonperishable food items.
INFO: cherrytballdrop.com.
5. Treetops New Year's Eve Bash, Gaylord
Gaylord's Treetops Resort has divided its New Year's Eve festivities into two events, one family-friendly and one just for adults. The big family party in the Oak Room offers dancing to DJ music, nonalcoholic beverages, French bread pizza and brownies, and a photo booth. The adult event in the convention center features live music from CP2, plus party favors including beads and glow sticks, late-night snacks and a champagne toast. Both celebrations gear up to fireworks at midnight.
WHERE: Treetops Resort in Gaylord.
WHEN: 8 p.m. to 1 a.m.
COST: Tickets start at $10 and vary by age group/party.
INFO: treetops.com or 888-906-5668.
Kristi Kates is a contributing editor and freelance writer.
Trending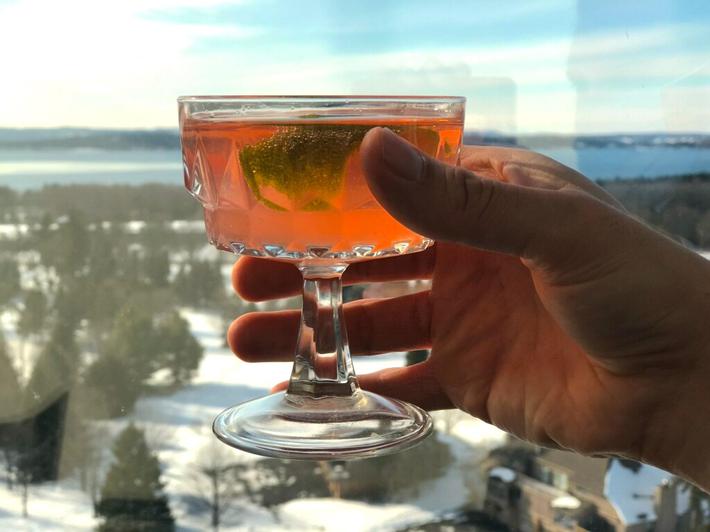 Tiny Pink Bubbles
Hey, ladies, do we have the pink drink for you: Aerie's Tiny Pink Bubbles. With a taste and body as delicious as its...
Read More >>
The Power of Our Example
Every new president faces a daunting array of problems, but 2021 will go down in the history books: Our country is under s...
Read More >>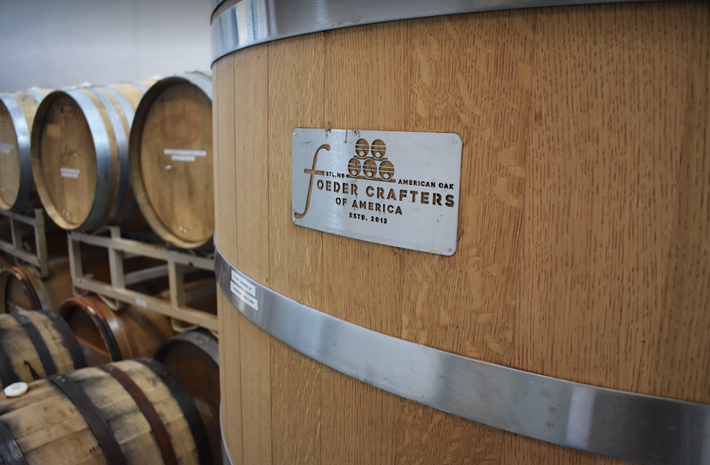 Getting Wild with the Foeder
Drinkers with a discerning eye may have noticed a couple interesting-looking wooden containers in the back of Traverse Cit...
Read More >>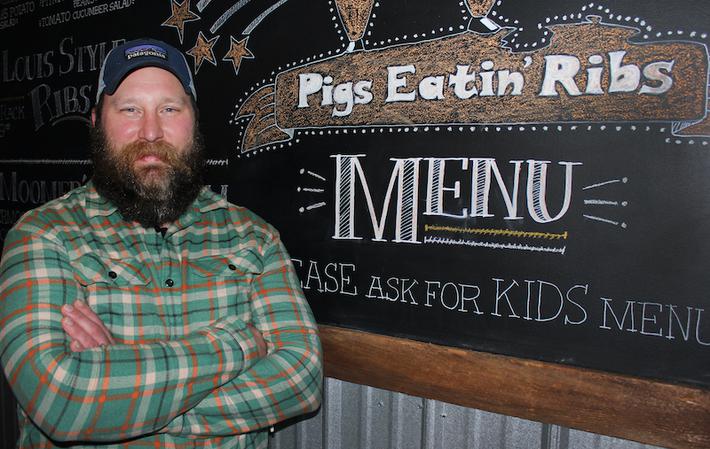 Charlevoix's Pigs Eatin' Ribs
By 2008, Charlevoix Chef Adam Kline had seen and tasted enough. The Northern Michigan food scene had stagnated, he said, i...
Read More >>
↑