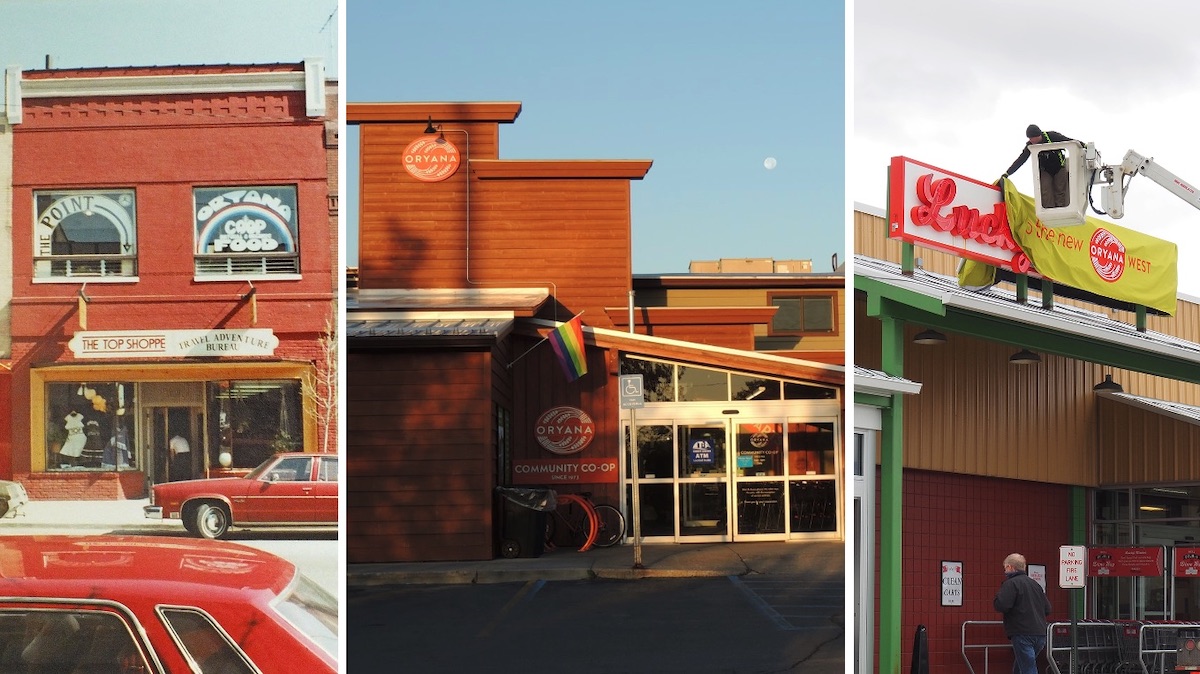 50 Years of Feeding a Community
Oryana marks five decades in Traverse City
The year was 1973. A McDonald's hamburger was just 28 cents, the Vietnam War was heavy on the hearts of young men and their mothers, and David Bowie's music was blowing minds across the country. It felt to many that the world was on the cusp.
On the cusp too was American food culture, which, like many things in the early '70s, was shifting gears from the status quo. While sodium-crammed TV dinners and canned veggies had become kitchen staples, a small group of nutrition-conscious northern Michiganders had begun meeting up in a quaint community room called the Blue Flame on the corner of Traverse City's Front and Union. Together, they'd formed a buyers club where they'd go in on ordering quality ingredients that were often hard to find in what was then small-town TC.
Bulk orders of whole grains, peanut butter, brown rice, whole wheat flour, and even herbs would arrive, shipped up from the newly established People's Food Co-op over 200 miles away in Ann Arbor. And while the club had to shift its pickup locations all over downtown, the volunteers knew that wherever and whenever their goods landed, they'd be tasked with a hasty unload, lugging 50-pound bags of flour by the armful for the club members to then redistribute amongst themselves.
"We would weigh out what we wanted to buy into [smaller] bags," recalls one of those original buyers club members, Joan Costley. "I felt it was a wonderful way to help encourage healthy food and less packaging."
It was also a ton of work, a true labor of love, and, as founding member Jackie Shinners puts it, "an idealistic vision that natural foods were key to living a healthy life."
The club wasn't far off in that healthy lifestyle belief though. Health experts and consumers alike eventually discovered what people like Shinners and Costley already knew: a good life is a balance of many things, and wholesome foods are definitely one of them.
Inspiration from Mother Earth
Before long, the club was growing into a full-fledged food co-op where members not only chose which products were offered, but often produced them too. In need of a name for their little operation, Shinners "came across a brief story of the goddess Oryana, also known as Mother Earth, who came to symbolize life-sustaining abundance. I offered the name, and we thought the story was apt and voted to officially become the Oryana Food Cooperative."
At that time, they couldn't have known that those big ol' bags of dry ingredients would one day be small potatoes compared to the 16,000 pounds of bulk sold monthly by Oryana or the nearly 9,000 pounds of organic apples they moved through the fall of 2022.
Since those earliest days, Oryana has moved locations several times, finally settling into their 10th Street location in 1997, where they established the Lake Street Cafe alongside their beloved breakfast and lunch hot bar. Bulk ingredients are still a mainstay of Oryana, where shoppers can gather up containers full of everything from olive oil and lentils to cricket powder and chamomile flowers.
But the independent grocer is also now a go-to for sustainable home and personal products, locally roasted coffee, and organic meat and produce grown right here in northern Michigan through partnerships with farms like Leelanau's solar-powered Meadowlark Farm.
"Partnering with Oryana for almost 30 years has been an integral part of our financial health and stability," says Jennifer Tutlis of Meadowlark, whose farm provides the store with potatoes, green curly kale, sunflower bunches, rainbow cherry tomatoes, and more. "When we first started selling to the co-op, there were two other local farms offering local vegetables. … To see how many farms are now represented on the shelves at Oryana is wonderful."
Through their association, Tutlis says Meadowlark has been able to connect with families who qualify for their "solidarity" CSA program, which provides fresh organic fruits and veggies to low-income families.
Finding a Second Home
Oryana's growth looked like it was about to hit its stride in 2015, when their plans to expand into a second location in Acme's vacant Williamsburg Dinner Theater had east-side members excited for a closer-to-home co-op. Less than a year later though, the plans were halted.
The arrival of stores like Aldi and Costco to Traverse City were the driving force behind pressing pause on a second location. Unlike corporate grocers with a few boss-types making calls, the co-op model means that every member (you pay a nominal annual amount to be considered one) owns a stake in the business. It also means that the profit margins are a lot smaller. General manager Steve Nance says the potential for customer competition with the other grocery chains created a "perfect storm" and made the risk of the second shop too great, even though Oryana had raised half of its one-million-dollar goal of member-owner donations. When the board voted to stop the expansion, those who had donated received their money back in full.
Just a few years later though, Oryana competitor Lucky's Market shuttered its doors in the Buffalo Shopping Complex on Traverse City's west side, leaving an opportunity for the co-op to (successfully) bid on the property. The acquisition in March of 2020 came at a time when Nance acknowledged that looming supply chain issues made local food resources like the ones Oryana works with even more pertinent.
Not Just Surviving, but Thriving
Where some retailers might have had to start fresh rallying a customer base, former Lucky's shoppers were primed to embrace Oryana West. "I approach shopping there as an experience, not a task," says Hali McRoberts, one of those former Lucky's-turned-Oryana-West shoppers who says that the calm atmosphere rivals the more commercial experience of shopping at other nearby grocery stores.
McRoberts says that even if she doesn't shop exclusively at Oryana, they offer things under one roof that other places don't, like an olive bar and a wide selection of food that meets her dietary needs. As for working the cost that comes with the co-op's model of locally and sustainably sourced products into her budget: "I shop sales as often as possible. I save my member points for larger purchases, and stack them with Owner Appreciation Month discounts."
Since Oryana emerged as its first incarnation five decades ago, health foods are no longer hard to find Up North, but customers agree Oryana's grocery co-op model of community-owned and community-sourced is still unique in the Grand Traverse region, one that's "reducing carbon output, supporting local farmers and keeping me healthier," says Evan Dalley, who shops for staples for himself and his children at the 10th Street location.
Plus, Dalley says, "It's 100 percent child friendly. They have the little kid carts that the kids can push themselves. I don't know of anywhere else that does that. And each kid gets one free piece of fruit to snack on while they're shopping or for later."
So—in addition to building in that next generation of shoppers—what's next for Oryana? Nance alludes to the possibility of a third location to accommodate their growing numbers, but when and where that third location could be is still undetermined. Until then, the co-op is implementing community cooking classes (both virtual and in-person), offering free personal health tours to shoppers looking to change their diet, and exploring the idea of electric vehicle charging stations.
For the founding members of Oryana, looking back at the last 50 years is a way of appreciating how Oryana is moving forward. Reflecting on the past, Jackie Shinners says, "I'm most proud of the fact that it has not only survived, but grown and thrived due to a willingness to adapt to the needs of the community."
Learn more at oryana.coop/50-years.
Trending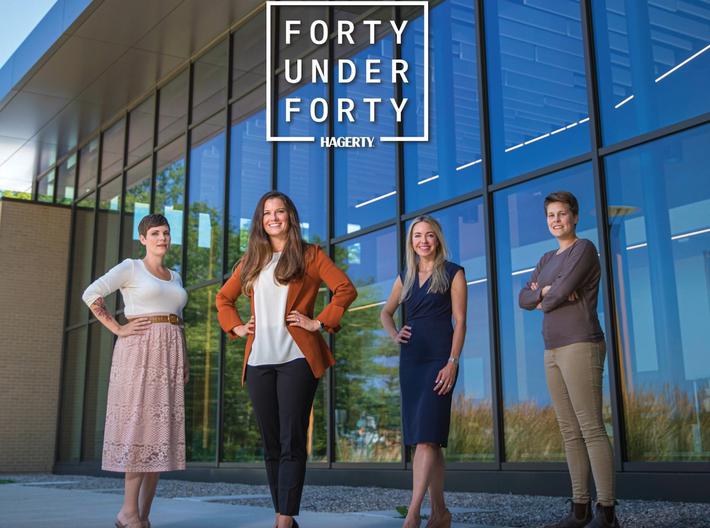 Nominations Now Open for the Hagerty/TCBN 40Under40
For 17 years, the Traverse City Business News, sister publication to Northern Express, has been celebrating the young move...
Read More >>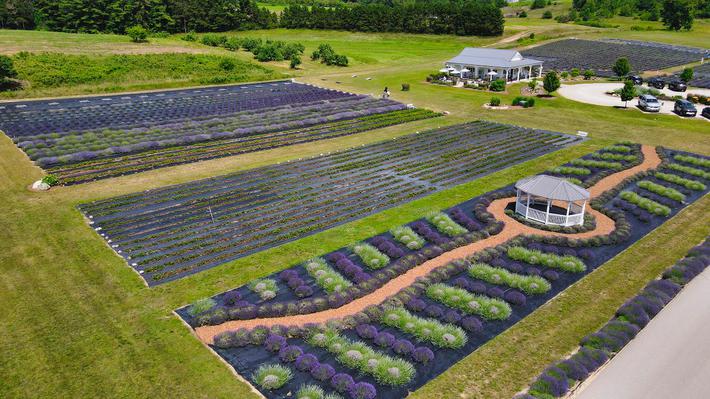 A Secret Garden
Sshh! This one is for your eyes only. The Secret Garden at Brys Estate has opened for the season, and it's time to c...
Read More >>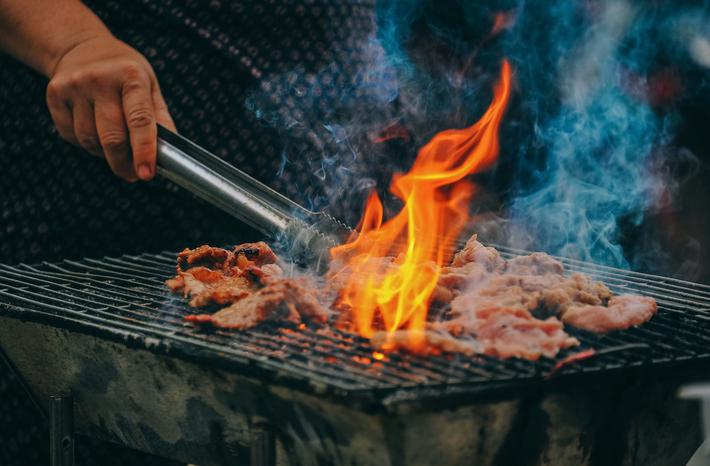 What's Cooking at Shady Lane
Celebrate your dad at Shady Lane Cellars' Father's Day Cookout. Offering a brat and Gruner Veltliner pairing f...
Read More >>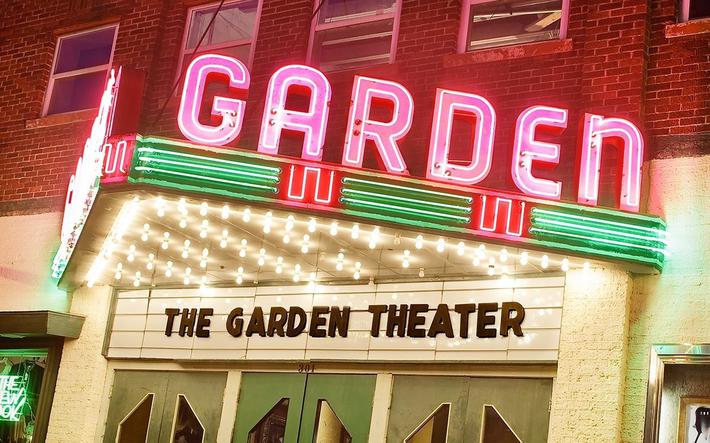 48 Hours in Frankfort
Roll the cameras—the Frankfort48 Film Contest is full of action this weekend! The contest is the trial grounds for t...
Read More >>