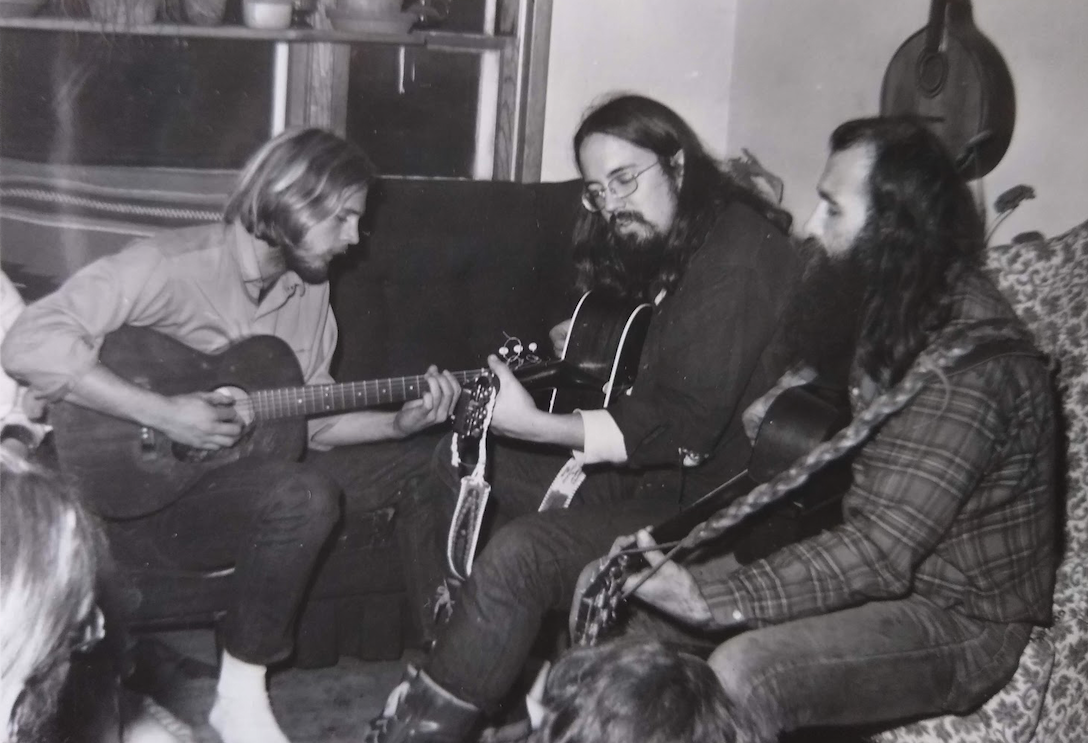 '70s Era Bandmates Reunite on stage at age 70
Reunion concert coming to Leland
When old friends gather together, the years slip away. On Aug. 8, it won't be years, it'll be decades, as pals Jim Crockett and Fred Ball will be joined onstage at the Old Art Building in Leland by a musical compadre from their past.
"I'm looking forward with great anticipation to this concert. I'm very fond of those two guys and the music they've written," said Mark Brown from his home in Washington state.

For their part, both Ball and Crockett are anticipating good times when they reunite with their long-lost musical brother. "I'm really looking forward to it. It'll be fun. I just hope somebody shows up," said Ball with a laugh.

"Musically we fit so well back in the old days. We used to have a lot of fun sitting in the living room drinking a couple beers, playing music," said Crockett I haven't seen Mark since 1978."

That's because after a few years playing in the Traverse City area, Brown struck out with his then-wife to make his musical mark elsewhere, landing first in Virginia, then Denver, then Washington state. He hasn't been back to this area since. "I was playing with my wife at the time, just starting out doing music. I wanted to see what was out there," said Brown.

While in Denver, he composed a musical, which was produced for the stage at the Jewish Community Center in Denver. Brown then moved to Seattle, where he recorded two albums of original material and composed a second musical, which also graced the stage.

Tiring of the road, Brown pursued another avenue, eventually getting a doctorate in psychology, opening his own practice and running a number of centers for low-income and homeless people. He still found time for music, doing more recording and performing in clubs in the Walla Walla area, where he now resides.

While Brown decamped for other locales, Crockett and Ball remained in the area. Both continued making music while working other jobs, Crockett as an instructor at NMC and Ball following through on his architectural education. Among Ball's early efforts: converting the Glen Arbor Roller Mills from a grist mill into a recording studio. There he worked with Crockett, Brown, and many others.
"I got out of architecture school and moved up here a couple years later," he said. "I didn't want to jump right into architecture, so I bought the old mill.

"I had an interest in recording, so it became a 16-track recording studio. It wasn't really a business model, but it was something I wanted to do. I met a lot of interesting people. Jimmy Buffet came by, Luther Allison recorded there, [Interlochen alums] Dave Sporny and Bruce Dunlap."

Ball now owns and runs his own architectural firm in Harbor Springs.

Crockett was the first of the trio on the scene, and the only one who hasn't moved. He's been in Kingsley since 1970. "I was looking for a quiet place to farm and raise a family," he said. And, of course, to write and play music. "I've been writing and singing songs all my life." That includes writing "The Manistee River," one of the best-known folk anthems to come out of the area, which tells the musical tale of a family's troubles being washed away by the currents of the river.

These days Crockett regularly performs with a trio and will be bringing his lead guitarist to the show with him. He'll play guitar and sing, as will Ball. Brown plays keyboards and some trumpet and sings as well. They'll likely trade songs and vocals, backing up one another. "We'll get together and run though a few tunes, mostly for the fun of it," said Crockett

For his part, Ball said he hopes to have some things worked out ahead of time. "Jim, he likes to wing things. Mark and I want a little more structure," Ball said with a laugh. "We want to try to learn each other's songs."

Veteran music promoter Seamus Shinners was part of the driving force behind the reunion show. "Seamus is the other tie," said Brown. "I'd known him since freshman year of high school. They [Shinners and his wife, Jacki) lived with us. I'd been in touch with Seamus once in a while. He said a couple of times, 'I could put together a gig.'"

So Brown took the hint — finally — and set the wheels in motion. "Mark called me out of the blue," said Shinners. "He said, 'Do you think you can set something up?' It's fun for me to put three old friends together and see what musical sparks come out of it."

Ball said music has been a constant companion for him. "It keeps me from going nuts. It's cheaper than a psychologist." It's up to them to decide if the fact Brown now makes his living as a psychologist is a coincidence or not.

Tickets for the 8pm show are $20 in advance and $25 at the door. They are available at the Old Art Building in Leland or online at www.mynorthtickets.com.
Trending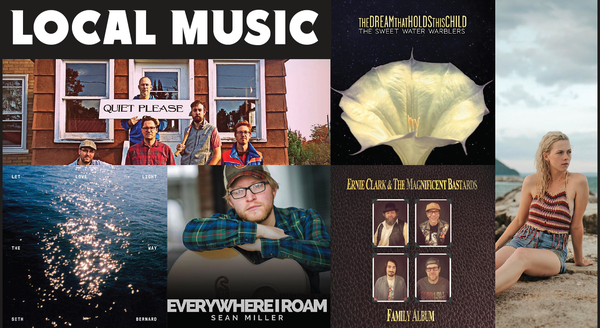 Listen Up: The Latest & Greatest Spins
So 2020 has not been a particularly great year for arts and entertainment. Film releases have been delayed. Concert tours ...
Read More >>

The Libertarians are Coming
Something in the ether, maybe, brought together a bunch of people who over the last year or so declared themselves Liberta...
Read More >>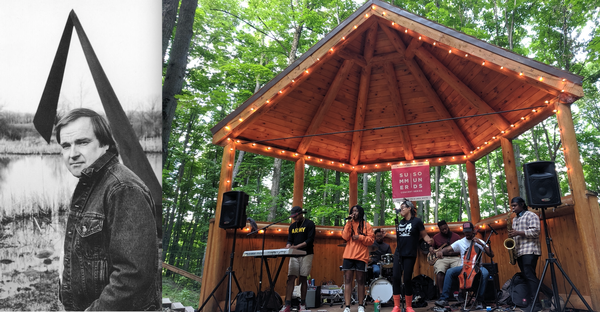 The Other Summer Sounds
As with virtually all venues, the enchanting forest-circled amphitheater inside Michigan Legacy Art Park — like its ...
Read More >>

Say You Were a Fan First
Who are the next big bright stars on the Michigan musical landscape? Who's the next band to become a local favorite ...
Read More >>
↑