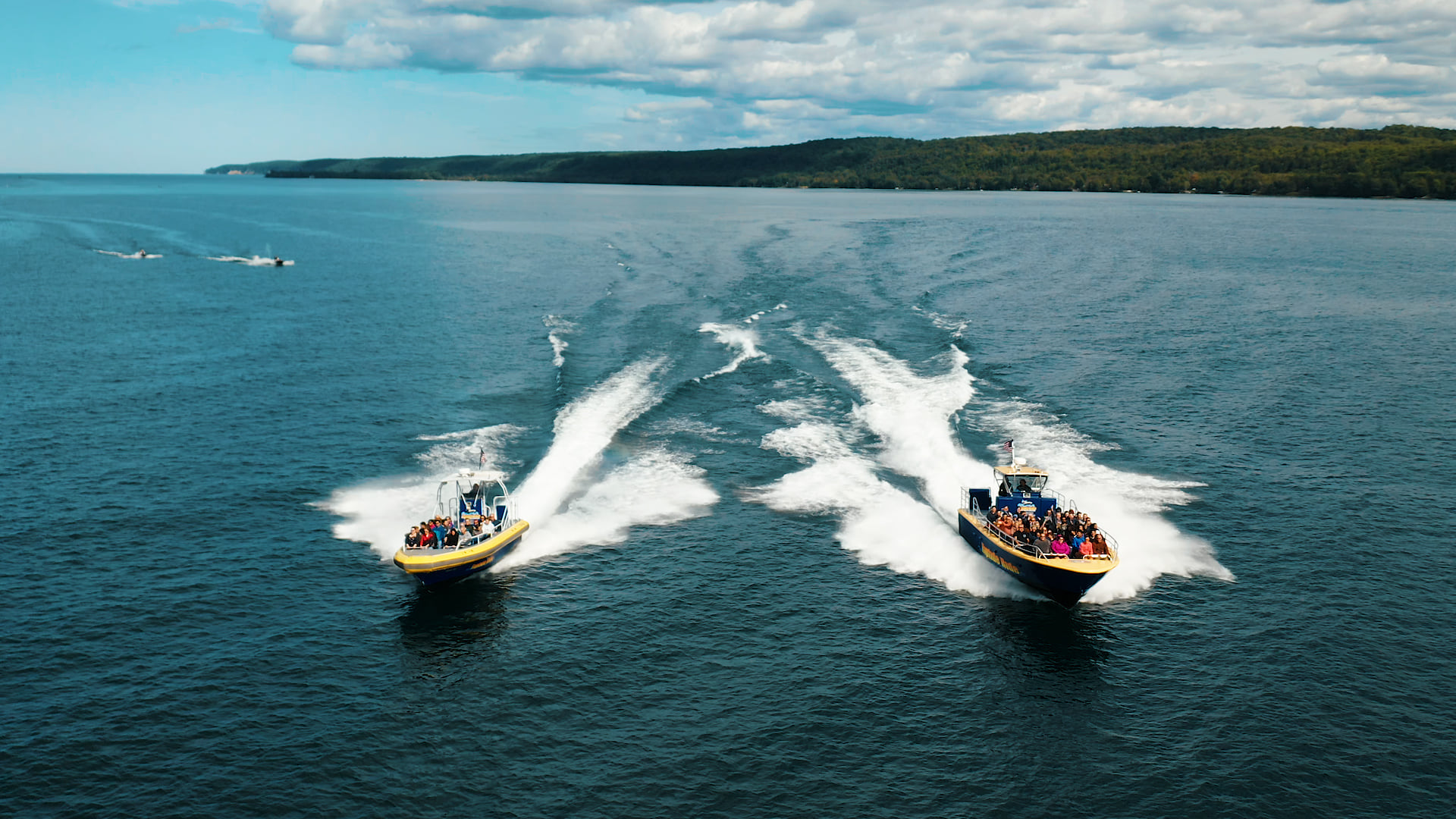 A Fresh Perspective
5 Unique Ways to See the U.P.
If you think you've seen it all above the bridge, think again. Even some of the Upper Peninsula's most visited sites get a new look when you see them from a different angle. From trains to rafts to steam-powered hoists, we found five unique ways to help you don those rose-colored glasses and fall in love with your favorite U.P. landmarks all over again.
1. Pictured Rocks: Riptide Ride
You've hiked this stunning national park. You've kayaked beneath the massive cliffs. But have you seen it from the bow of a jet boat? Don your poncho, put on your seat belt, and get ready for a wild, 25-mile trip on the Riptide Ride, which takes you all along the shores of Grand Island National Recreation Area. Cliffs, beaches, waterfalls, caves, and lighthouses will all be seen through the spray of the boat, which tops out at 40 mph and gives you thrilling 360-degree spins. $45 for adults and $35 for children ages 3-9, the trip takes about 1.5 hours and is a fun trip for all ages…so long as you don't get seasick too easily. Reservations can be made at riptideride.com.
2. Tahquamenon Falls: Train and Riverboat Tour
If you want to see every angle of these cedar-colored falls, this is the way to do it. More than twice the length of Gilligan's voyage—a 6.5-hour tour—you'll take an old-timey, narrow gauge train from Soo Junction to the riverboat docks for the first leg of your visit. The railway dates back to 1910, when it was constructed to help move timber to market, then renovated in 1933 to become the famous Toonerville Trolley. From there, hop aboard a riverboat cruise that takes you alongside the 48-foot falls. (Yes, your riverboat has some history too: The Hiawatha ran her first trip in 1964.) Once you reach the falls, you can get out and stretch your legs on a nature hike ending in a private viewing spot of the upper falls. Venture on back, and you'll be home in time for dinner in Paradise. Tours start June 15, and you can find tickets at trainandboattours.com.
3. Soo Locks: The Original Soo Locks Boat Tours
Locked and loaded—find a true maritime adventure with the O.G. of locks tours. These tours were popular way back in the 1930s, when former tugboat captain Milo Beechwood Welch took landlubbers on a wooden motor yacht named Bide-a-Wee. Some upgrades have been made to today's ships, which offer a chance to ride the ups and downs of the locks alongside the huge freighters and ships moving between the U.S. and Canada. (If your passport isn't up to date, don't worry—you won't be setting foot on the lands of our neighbors to the north.) Tours run from May 15 to October 15 with multiple opportunities to hitch a ride. Head to originalsoolocktours.com to learn more.
4. Menominee River: True North Outpost & Northwoods Adventures
Not for the faint of heart, whitewater rafting on the Menominee River will have you shaking in your boots—or other closed-toed footwear—with a newfound respect for Mother Nature. True North Outpost and Northwoods Adventures team up to take you (and 8-10 other folks) out on the rapids, which increase in difficulty from Class I (little baby riffles like you'd find in the stream in your backyard) to Class IV (turbulent water, constricted passages, and more than your fair share of waves). There's even a 10-foot drop during the first leg of your trip through Piers Gorge—the deepest whitewater gorge in the Midwest—when you reach Mishicot Falls. All of that is to say, you'll definitely be rocking your bathing suit and a helmet for this trip. Instruction is required before you hit the rapids, so even newbies can go on the journey. (You can also bow out before hitting the big rapids at the Piers Gorge Portage Trail.) If you're up for adventure and a thorough soaking, head to truenorthoutpost.com.
5. The Copper Mines: Quincy Mine Hoist
Ever wondered what it's like to go underground in the Copper Country? Head to Hancock to explore the Quincy Mine, which operated from 1846 to 1945. Today, you can spend two hours learning about mining life, geology, and engineering on a guided tour of the mines. Your journey will include taking in the scenery as you ride the old cogwheel tram, visiting the world's largest steam-powered hoist engine (the Nordberg Steam Hoist), and strolling down the No. 5 shaft. (Pro tip: underground, the mine stays in the low 40s year round, so be sure to bring layers.) Best of all, this is a fully accessible tour for people of all mobility levels, though be sure to call ahead for transportation for the underground portion. Adults tickets are $35, children 6-18 $25, and children under six enter for free. Dig in at quincymine.com.
Trending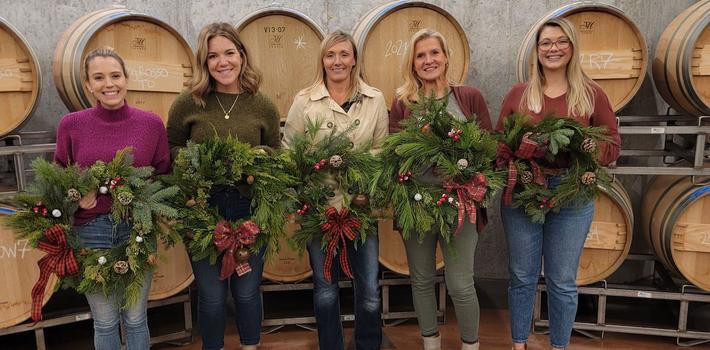 Wine & Wreaths at Mari
If you like wine and wreaths, you'll want to head to Mari Vineyards on Old Mission Peninsula. A 90-minute wreath-mak...
Read More >>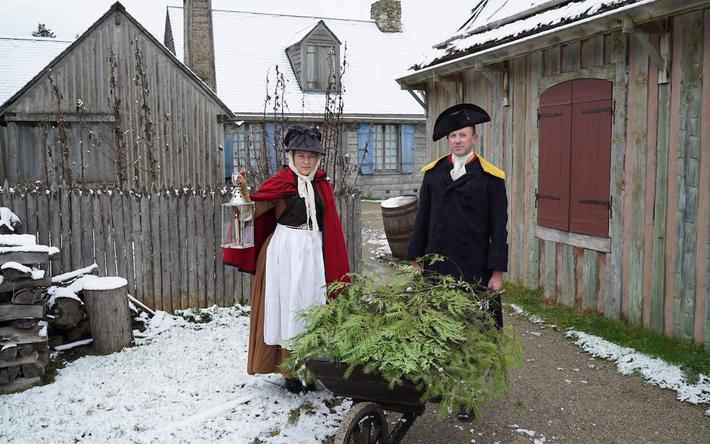 A Colonial Christmas
Christmas is coming to Colonial Michilimackinac in Mackinaw City on Dec. 9. Storytellers will bring to life the stories of...
Read More >>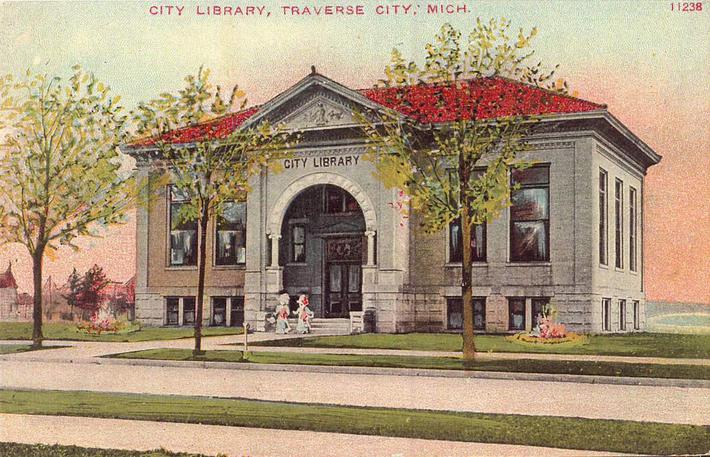 A Literary History of TADL
Next year, the Traverse Area District Library (TADL) will celebrate 155 years of lending books and knowledge in northern M...
Read More >>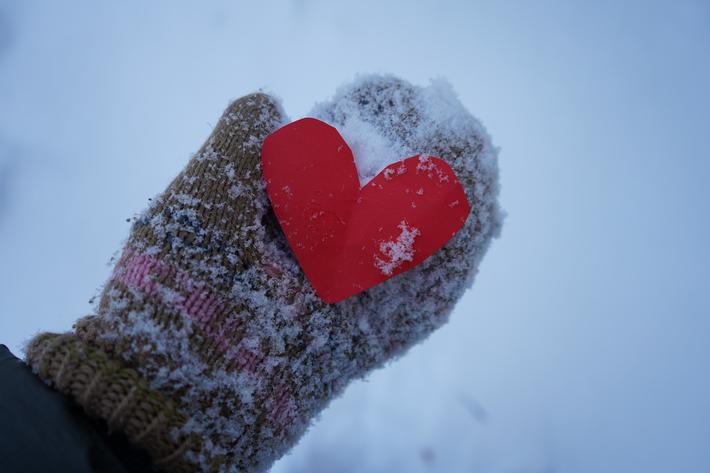 Merry Mittens
The Mitten Real Estate Group of Traverse City is helping make the season bright by kicking off their first Mitten Drive, w...
Read More >>