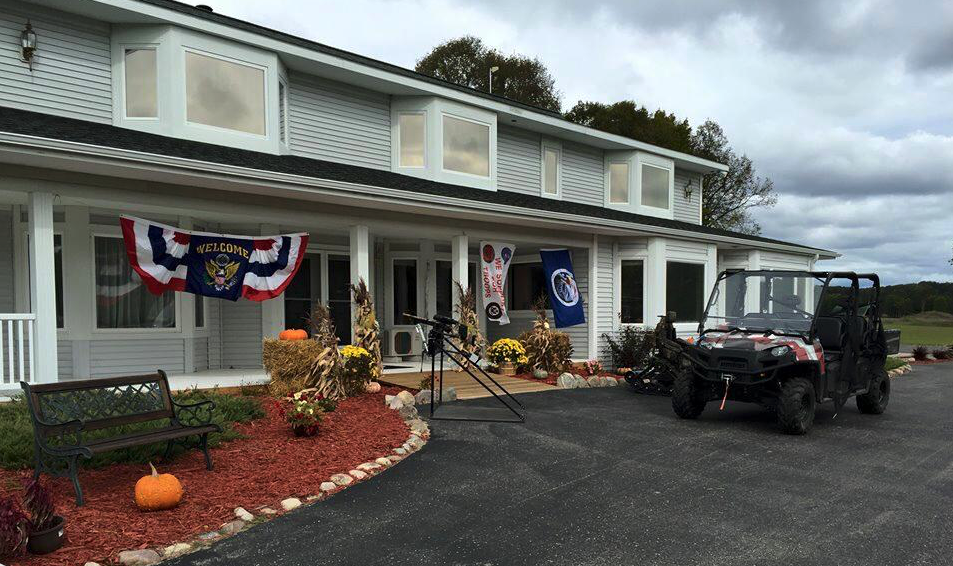 A Home for the Brave
Pellston's Brave Hearts Estate offers respite and connection for combat vets
"Brave hearts" is an apt term for those who have served in the military. Well trained and strong of body and mind when they embark on their military journeys, many servicemen and women return physically injured and emotionally and mentally struggling.

Brave Hearts Estate in Pellston seeks to help them find their way back to themselves. Part of Operation Injured Soldiers, a Michigan-based foundation dedicated to the physical and mental rehabilitation of wounded vets — often through the sports and hobbies they enjoyed before their military service — Brave Hearts Estate is a retreat center that offers 238 acres with walking trails, an 8,000 square foot main home, 3 exterior cabins, and a 3D archery course. It offers free weekend stays to qualifying veterans and their families.
ANONYMOUS DONOR
The house and property were donated to Operation Injured Soldiers on Veterans Day of November 2014. The estate opened to guests the following spring. Its donor? Perhaps not surprising, a veteran himself, a Naval serviceman who served in the Korean War but wants few details about his identity shared.

"We know who he is, and we talk to him often, but he doesn't wish to be recognized for his contribution, and he doesn't really talk about his experience," said Paula Brown, co-caretaker of the estate with her husband, Mike.

"He just wants to help, and he's donated to several other organizations as well, all with a military connection. This house was lived in by the donator and his wife," said Brown. When she passed away, he didn't want to be up here without her, so 90 percent of everything in the home was donated along with the house, and we've added to it along the way."
GREAT ROOMS
The Browns started as volunteers at the estate. After a couple of years, they were hired as the co-caretakers. (Mike Brown was formerly in the Air Force, and he also works another job, as a machinist.) Together, alongside an office manager, they oversee everything that's needed for the veterans to enjoy weekend retreats at this generously appointed property.

"We get the rooms ready, I do all the shopping and cook, and we prepare breakfast and dinner for the guests," said Brown.

While the house and property are covered, food and other needs are not; Operation Injured Soldiers is a 501c3, so it relies on donations, grants, and fundraising to acquire the rest of the supplies needed to provide for visiting veterans.

"Part of my week is also spent raising awareness of the organization and the estate, to help with these needs," Brown said.

Guests can stay Thursdays through Sundays from Memorial Day to Labor Day; after Labor Day, they can stay Fridays through Sundays. Each weekend welcomes a new round of veterans (and, if they choose, their immediate family members).

The home features seven bedrooms, three kitchens, and three dining rooms, plus a common room/living area on each level. There's also large windows for viewing wildlife, a wraparound porch, and a pool table.

"The way it's laid out, people can have their privacy but still get to know each other," Brown said. And it's the "getting to know each other" part that's key to the healing power of Brave Hearts Estate.
SHARED EXPERIENCES
To be part of Operation Injured Soldiers, you must be a veteran who is at least 30 percent disabled, or you must have seen combat — two situations that can make many soldiers feel lonely and detached from society when they return to civilian life.

"One of the things we hear often from guests is that while most of them have counselors, they feel that the counselors don't really understand what the soldiers have gone through," Brown said. "But they come here and actually find people who understand what they're talking about, because they've been through it too."

On a typical day, guests awake and make their way downstairs for breakfast.
"One of the house rules is that we all dine together," Brown said.
For the afternoon, some take day trips to Petoskey or Mackinaw City — many have never been up North before.

At dinner, they all reconvene, and then drift into the earth-toned great room with its comfortable sofas, oversized popcorn maker, and views of the calming landscape outside. A woodstove heats the room in the winter; conversation warms the space year-round. The first evening is often where any initial barriers start to break down.
FORGING BONDS
"We have board games and Jenga and things available, but most people want to sit and talk," Brown said. "Sometimes you notice that a few vets or a couple of the wives will bond and drift off into little groups to talk more. It seems that once they start talking, they can't stop."
The trick for many is in getting them to talk in the first place, which is one of the most rewarding parts of the job for the Browns.

"Mike, having been military, can relate as a vet, so he often helps get conversations going," Brown said. "When they arrive, a lot of them are very reserved. So Friday is typically a very quiet day, as everyone is just kind of getting used to each other. But by Sunday, I am usually seeing smiles and getting hugs."
One veteran, Keith, had lost most of his unit in combat.
"And he had just pretty much had it," Brown said. "I introduced myself when he arrived and offered a hug, and he said, 'No, I'm okay.' As we went to leave on Friday after settling everyone in, he told us that he might not be here in the morning, as this was the first time he'd really been out of his house. We said, 'Well that's fine, but we hope you'll stay.'"

"Saturday, he was still here. Then on Sunday morning, he met us at the door, and told us that it was the first time he'd slept through the night without nightmares or night terrors."
TAKING A CHANCE
Terry Scheidler is a 20-year Navy veteran from Beaverton, Michigan, who is permanently disabled and uses a wheelchair as a result of his military service.

"I served in Vietnam from '65 to December of '68," he said. "My injuries are primarily due to Agent Orange." (Agent Orange is an herbicide and defoliant chemical that was used in Vietnam; many veterans suffer serious health issues as a result.)
Scheidler found out about Brave Hearts Estate five months ago via an Operation Injured Soldiers email. "I thought it sounded like a good place to go," he said, "so I thought I'd take a chance. I'd just been sitting around my old house, and you can't go very far doing that."

The first thing he noticed when he arrived at the estate was "Miss Paula," as he called her. "She's cool," he said.

"And I don't know what happened — I can't explain it — but she opened the door, I rolled up in my wheelchair … and it was like everything I had on my shoulders just dropped outside."

Scheidler's favorite thing about visiting the estate — he's been four times since his first visit — is the property itself. He recently acquired a track wheelchair, an all-terrain wheelchair with a tank-style belt in place of wheels, and said he loves being outside at Brave Hearts. He's also given back to the organization by raising funds to put new microwaves and refrigerators in each of the three cabins.

"It's so beautiful up there — it's just splendiferous," he said. "All the things they do for us, it just makes me so happy. And then they feed me! I don't eat much anymore, but the food they have is so good. All the vets, all the branches, we all got along and had no problems at all. I love that place, and those people. It's like being in Heaven."

TRANQUIL TIMES
On the other end of the military spectrum is Saginaw resident Dana DeLong, a three-year veteran of the Army National Guard who participated in operations Desert Shield and Desert Storm (the Gulf War), departing the military with serious emotional difficulties.

"I was working at the Saginaw VA for a while and heard our supervisor talking about some of the places that vets could go," DeLong said. "I'd been going through a difficult time and wanted to get away, but finances were rough, so I couldn't really just pick up and go stay at a hotel somewhere. I took my family with me to Brave Hearts Estate, and it ended up being such a great family weekend."

DeLong went electronics-free for the weekend with her daughter, Mya; took a painting class while at the estate, also with her daughter; and said that the time away from her everyday routine was invaluable.

"The atmosphere there is very calming, peaceful, and tranquil," she said. "There aren't 20 million things going on, so you can sit and talk with the others if you want. I always love talking with the veterans and feel comfortable talking to them … although all of our stories are different, they have similarities, and with veterans in general there's always a bond. But you can also go sit by yourself and reflect if you want."

DeLong has been to the estate twice so far. "But honestly, I'd go every weekend if I could," she said.
MILITARY CONNECTIONS
The Browns themselves have a special connection to this particular charity project: Not only was Mike Brown in the Air Force but their three kids are also in the military. So the couple can relate to their guests on many levels.

"Our son Calvin was in the Marines. He's inactive and has been home for six years. Our daughter, Pam, was in the Army. She's been home for four years. And our son Jon is on active duty. He's a Navy corpsman and is stationed in Bahrain right now," Brown said.

She added that her kids don't often tell her what they've gone through on their tours of duty. It's a kind of unfilled puzzle piece that she respects but often thinks about, even more so since she started at Brave Hearts Estate.

"They tell the bad stories to their dad," she said. "I only get the good stories. So hearing the experiences of some of these vets — some are shocking, some make you cry — a lot of them make me think a lot more about what my own kids must have gone through."

But the best thing about the job, she said, is that they're giving these veterans someone to talk to, as well as a little peace.

"When they're leaving on Sunday morning, and I hear them say, 'I'm coming back,' that's what I strive to hear," she said. "That means I did my job and made them feel welcome. Everybody here does this from our hearts, to help our veterans."

Brave Hearts Estate is located at 4171 Ely Rd., in Pellston, (231) 539-7111. For more information, visit injuredsoldiers.org/brave-hearts or facebook.com/BraveHeartsEstate.
Trending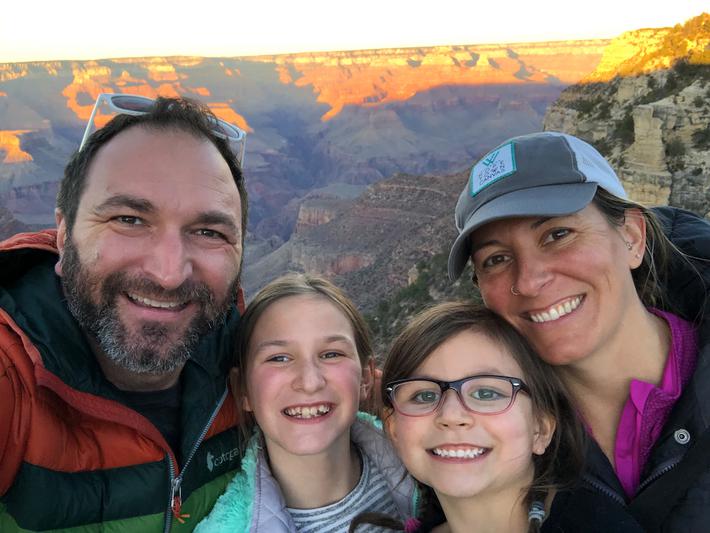 A Nine-month Family Vacation
Long before the pandemic, Joe and Christina Sanok had a plan. A dream, really: They wanted to take off with their kids and...
Read More >>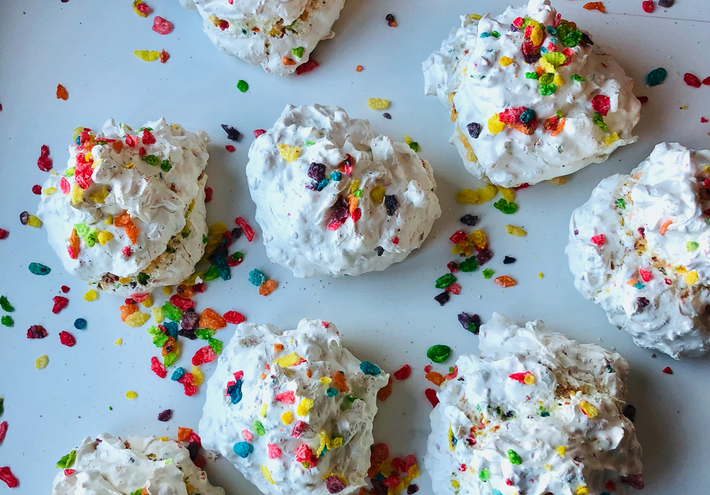 7 Batches Made in Heaven
Let's be honest: Picking the best cookies in northern Michigan is an impossible task. There are so many "right...
Read More >>
Respecting the River
Forever, the Grand Traverse Band of Ottawa and Chippewa Indians (GTB) has regarded the water — and the Boardman/Otta...
Read More >>
Not a Clue
Surely politicians wouldn't be so clueless that they'd lie about COVID-19 deaths or take a vacation during a statewide eme...
Read More >>
↑