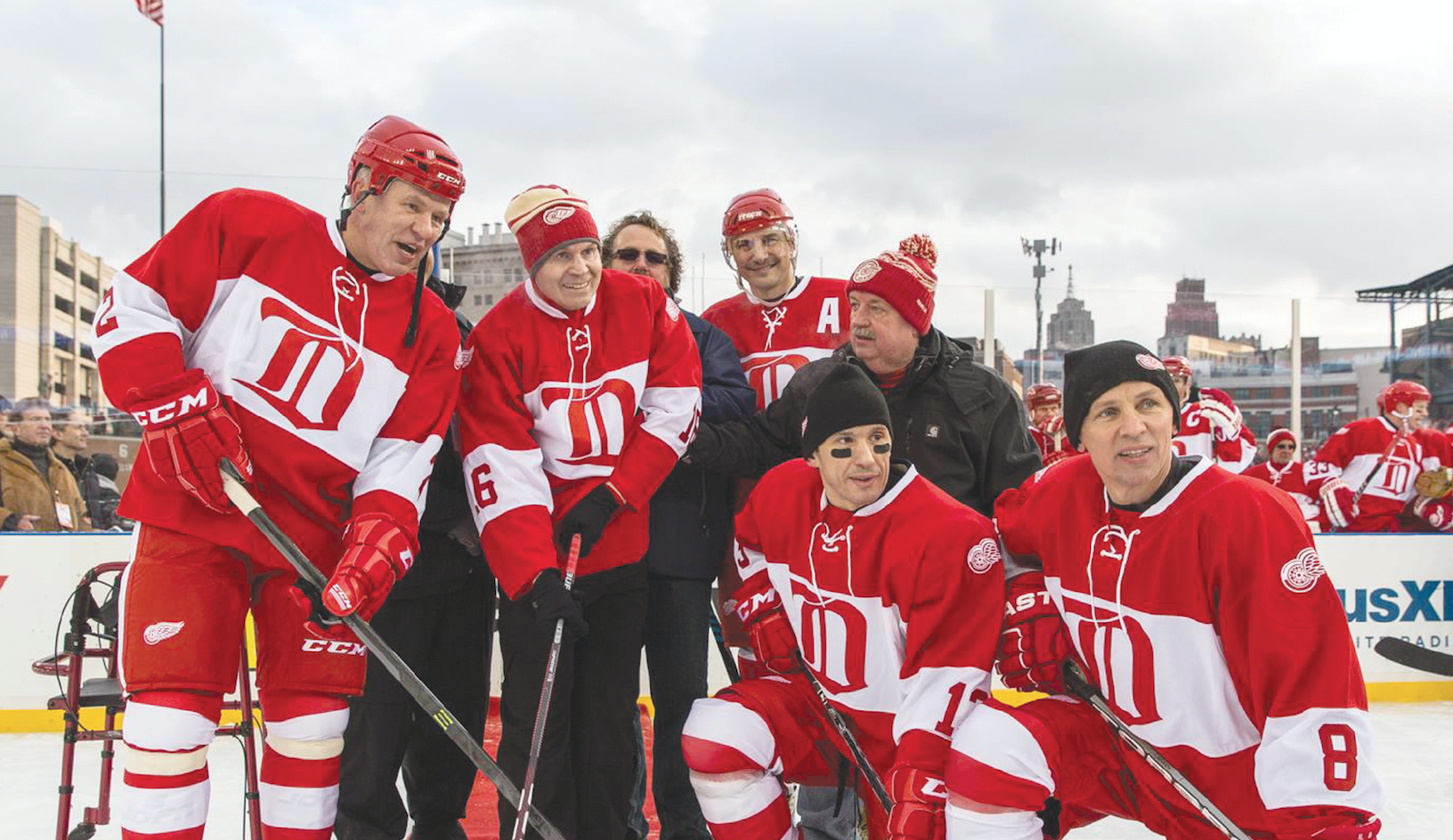 A Human Film About Hockey Players
Detroit's Joshua Riehl brings The Russian Five story to the silver screen
When The Russian Five opens at the Traverse City Film Festival, there are sure to be loads of people in the audience familiar with the story: How a group of players from Russia helped the Detroit Red Wings win the club's first Stanley Cup in 42 years. After all, this is Hockeytown North, where the Red Wings hold their training camp.
But for those who don't know a blue line from a sight line, who are not into sports, or who just don't know why they should waste an hour and a half of their time on a documentary, this movie is for you too. It's a story of intrigue, of athletes defecting to the U.S. under cover of night, of how a group of foreigners became celebrated in the Motor City and beyond, how they transformed the game of hockey, and how a tragic accident days after they reached the pinnacle changed everything. So yes, this is a movie for hockey fans, but it's much more than that.
Take it from the director and creative force behind the documentary. Port Huron native and longtime Detroit resident Joshua Riehl admits he is a hockey fan. But he didn't want to make a hockey movie, even though that was the subject. When entrepreneur and potential financier Dan Milstein asked Riehl if his proposed film was to be a hockey film or a human story, Riehl replied, "I'm interested in a human film about hockey players."
Milstein invested in the project, and Riehl believes he made the movie they both were interested in. When The Russian Five premiered at the Seattle Film Festival, he sat behind a couple of older women who were clearly there simply as festival-goers. "It fit into their schedule (of movie-watching)," said Riehl. He listened to their conversation and emerged convinced the movie hit home for them. "The one said, 'Did you know anything about hockey?' The other one said, 'I wasn't a hockey fan but now I am.' It (the audience) was a nice mix of Red Wings and hockey fans and those who didn't know the story of the Russian Five," he said.
Riehl had directed and produced several documentary shorts, but this is his first feature-length documentary as a director. It took six years from conception to the premiere, which took place earlier this year at the Detroit Free Press Film Festival. He was helped along the way by several people, including Milstein, Jenny Feterovich, who put him in contact with Milstein, Jason Wheling, and David Fabelo.
The latter two were especially important in the final editing, where they went back and forth from the points of view of a documentarian and a fan. "I knew what the fan expectations were since I grew up as one,' he said.
That meant including references to the Wings' biggest rival in those days, the Colorado Avalanche. "They had to beat Colorado. They were the roadblock."
Former Free Press reporter Keith Gave covered the Wings during this time, and has written his own book about the subject. He assisted with interviews, and it was after shooting the interview scenes for the film that he returned to his home in Roscommon and wrote his book. Riehl said the two approaches complement one another. "Keith helped get some of the interviews. His book is kind of a memoir seen through the lens of the Free Press."
Riehl said the inaugural interview for the film was perhaps the most daunting. "The first one was Scotty Bowman," he said. The longtime coach of the team is one of those terse, seemingly emotionless people who can be intimidating just by their presence. "He was notorious for being difficult with the press. I got through it and got some good stuff."
From there it was on to Sergie Federov, one of the most celebrated hockey players of all time and a member of the Hockey Hall of Fame. Both by virtue of his interaction with Bowman and the time constraints on the interview, Riehl was able to put aside any fanboy emotions. "He needed to get out" for a prior appointment, said Riehl, "and I had three pages of questions. I didn't have time to be a fan."
Riehl said he believes the emergence of the Russian Five as a force for the Wings helped broaden the views of both hockey aficionados and executives as well as those only peripherally connected with the sport. "The Russian Five helped people in Detroit, in Michigan, the NHL sort of look at Russians differently. It personalized them. There are major tensions now (between the countries), but people are people. The world might disagree with leaders, but all the people aren't necessarily represented by the leaders."
Riehl hopes to continue to showcase his film through as many channels as possible. With streaming, premium channels, and the ability to host films on websites, including Youtube, Riehl said there are more opportunities to release movies than just in megaplexes across the country. "There are lots of tools now to distribute. The sky's the limit."
Trending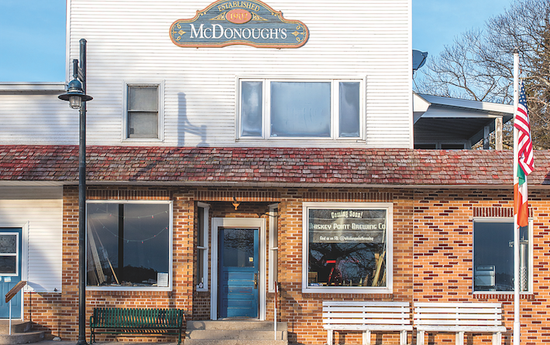 Welcome to Michigan's Most Remote Brewery
After years of planning and honing his beer-making skills, this spring, Patrick McGinnity plans to open Beaver Island's first microbrewery. Opening a craft brewery is challenging. Opening one on a remote island in Lake Michigan that's either a 15-minute plane ride or a two-and-a-half-hour ferry ride from ...
Read More >>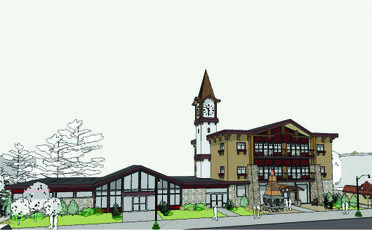 Gaylord: A boomtown Up North
Gaylord native Gary Scott had moved to Indiana, where he and some partners started a business to invest in distressed properties. He was talking to a banker in Detroit about real estate in Bloomington when he asked what kind of deals might be available in northern Michigan. ...
Read More >>
Lost in the Lake
Losing a loved one to drowning is one kind of terrible tragedy. Not knowing where their body is, except that it's out there in a certain section of water, is another kind altogether.That's something Kelly Dalton said she learned after her son, 21-year-old Tyler Lee Spink, drowned ...
Read More >>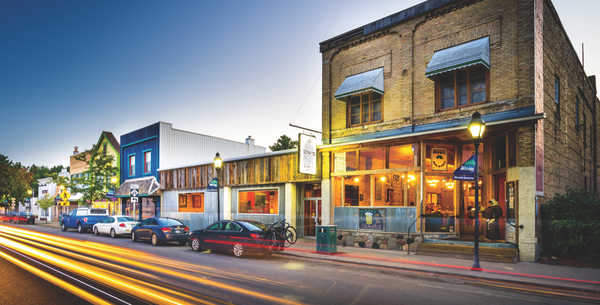 Small Up North Towns on the Rise
Spotlight on Bellaire (pictured)Seems Traverse City isn't the only place in the region making those "Best of" lists. The Antrim County hamlet of Bellaire was recently named to the list of Best Lakeside Towns in the U.S. by Country Living Magazine, alongside the likes of Vergennes, Vermont, Greenville, ...
Read More >>
↑