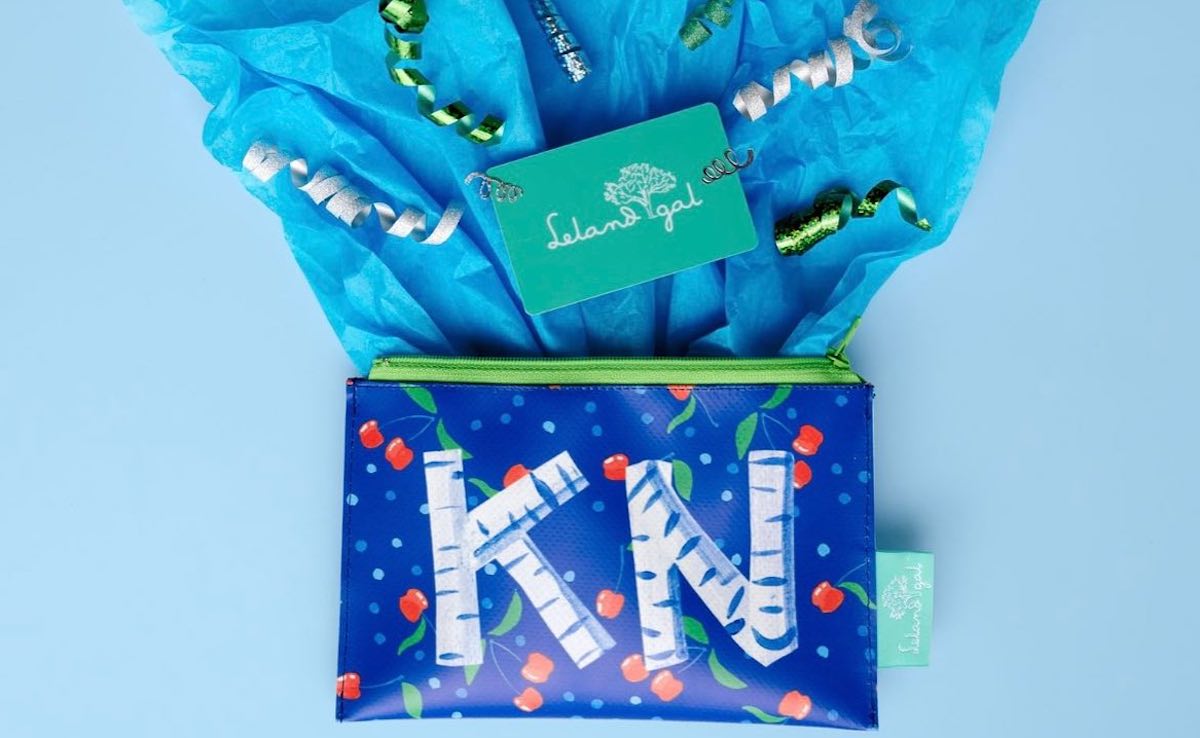 A Leelanau Shopping Spree
Nine dream stops along M-22
It's early Saturday morning and still dark when I hear a knock at the door. Despite attempts to pull a pillow over my head and muffle the sound, the knock only gets louder and more insistent. Annoyed and with no chance of falling back asleep, I slip on bunny slippers and head downstairs to get the door.
A burst of cold air and glowing white teeth greet me. It's Ed McMahon! And he comes bearing champagne, roses, and a big ol' check for little ol' me. "It's a million dollars," he says, "and it's all yours." Oh, Ed, you shouldn't have!
Yes, I'm dreaming. But while we're in my newly rich subconscious, you might as well join me on a dream shopping excursion through Leelanau. We'll meet some shop owners and find inspiration for gift-giving as the end of the year looms, and I promise—you won't need a million dollars to cross everyone off your list.
Stop No. 1 – Bahle's, Suttons Bay
I can't shop in Suttons Bay without starting first at Bahle's. The iconic retail store has been open since 1876, and with men's, women's, kids', and baby clothing options, it's possible to dress the whole family—and dress them well.
With an emphasis on combining comfort, style, and quality, this is a fantastic place to find a perfectly giftable winter sweater that will last for years to come. But me? I'm buying their Sugar Loaf printed socks. Corgi of Wales has been making luxury socks nearly as long as Bahle's has been around—since 1892, in fact. They designed these socks custom for Bahle's when a buyer found an old ski run map and sent it in, and they're still sold in the shop today.
Stop No. 2 – Wild Lettie, Suttons Bay
When the opportunity for a year-round retail space in Suttons Bay popped up, Annie Lang was all over it. "I always knew I wanted a store where I could curate products and be a creative business owner," she says.
Lang loved the thought of working with other business owners to stock her shop, so she rebranded her own popular stationery company, Compass Paper Co., into Wild Lettie to encompass a wider variety of products. "We started doing more than just paper products. We were starting to do gear you could take camping and just a lot more colorful, outdoorsy goods."
If you like to keep it simple and give gift cards or cash, this is a great place to stock up on funny, heartfelt, and creative greeting cards. (Pro tip: For every five cards you buy, get $5 off your order.) Beyond cards, Lang also carries gifts for the outdoor enthusiast like puffy blankets, camp mugs, and hip packs, all made with her whimsical prints.
Sign up for her newsletter online and receive 20% off your first order and get 25% off the weekend after Thanksgiving.
Stop No. 3 – Leelanau Cheese, Suttons Bay
For the cheese lover in your life, there is no greater gift than Leelanau Cheese's raclette, an international award-winner and local favorite. Raclette cheese has a creamy, nutty flavor, and it melts beautifully. Advise your giftee that it's excellent melted over their favorite roasted veggies and crusty bread. Not sure if raclette is up their alley? Opt for the Garlic Fromage Blanc, a seasoned and spreadable cheese that's always a big hit at holiday gatherings.
Stop No. 4 – Porcupine, Northport
Up M-22 we go! If you've wandered through downtown Northport, you've likely seen Porcupine. Housed in a cozy rustic cabin, this enchanting boutique has lots of adorable knick-knacks that capture the essence of Leelanau. Immerse yourself in a unique and inviting atmosphere, surrounded by handcrafted home décor and locally-made artisan goods.
It's the perfect place to find those one-of-a-kind treasures, offering an array of carefully curated gifts that will delight anyone on your gift list. From intricate jewelry to hand-carved wooden pieces and everything in between, Porcupine has it. I especially like their journals, key chains, and dried cocktail fruit.
Stop No. 5 – New Bohemian Cafe, Northport
A gift card to New Bo is a foolproof present. If your giftee has been before, they'll be grateful, and if they haven't, they'll be forever indebted to you for introducing them.
When I'm that far into Leelanau, it's nice knowing that there are delicious food and coffee drinks within reach. Open year-round, New Bo is also the only cafe in NP that is open daily. They have your essential faves like ham and cheese croissants, sandwiches on fresh-baked rolls, breakfast burritos, and, of course, baked sweets like cookies and cinnamon rolls. They also have vegetarian and vegan offerings and homemade soups.
If you already know your loved one is a fan, you can also snag them a New Bo zip-up hoodie ($42-$44) or stock their stockings with a selection of New Bo coffees—the Omena Cup is especially lovely on cold winter mornings.
Stop No. 6 – Leland Gal, Leland
Maggie Mielczarek created Fishtown's Leland Gal by happy accident. "During my art teaching career 11 years ago, I was teaching graphic design and used my paintings to learn how to do Photoshop and became kind of mesmerized by pattern making. Leland Gal was born a couple of years later," Mielczarek says.
Today, Leland Gal is an iconic part of the shops in the historical Fishtown district of Leland. Her designs are all inspired by Leelanau and lakeside living, and you'll find them on everything from drink coasters to jackets to crossbody bags. A point of pride for Mielczarek is that the shop is almost entirely USA-made products, and they employ a full-time, local seamstress who makes many of their products in-house.
Every year brings fresh new prints that will go on their custom products and spark daily joy, and 2023 is no exception. Pickleball has been huge in northern Michigan and continues to grow in popularity, so Leland Gal has released a pickleball collection that includes a paddle cover, a large tote, and an ice bucket, among other fun gear.
Another fan favorite is their Dew Drop Dopp bags—brightly colored pouches and totes in all sizes. (The massive zippers have a cartoon-like playfulness to them that always makes me smile.) "They're irresistible and a great gift for under $50," says Mielczarek. The Lilac Brook Trout print beckons, and I must oblige.
Stop No. 7 – Harbor House, Leland
After a long day of shopping, I need a break before we make it to our final M-22 town. I'm going to get some ice cream—I don't care how cold it is! One of the few places in the county that serves ice cream all year long, Harbor House has 32 flavors of Moomers ready and waiting. And if a cool treat seems too chilly, opt for the store's hot drink lineup, with hot cocoa (add peppermint for a flavor boost!), chai lattes, warm apple cider, and coffee.
Mielczarek took over Harbor House earlier this year, and while she owns both shops, Harbor House has a vibe all its own. There you'll find tees and sweatshirts, sportswear, shoes, and more.
"We have gift cards for both the retail and the ice cream," says Mielczarek. "We just got in so much beautiful winter wear. From $12 gloves to a $600 ski jacket, there's a full gamut of price ranges."
Harbor House is also holding a coat drive for 5Loaves2Fish through Nov. 22, and if you donate a jacket in good condition, you'll receive 20 percent off any in-stock item. And last but not least, Mielczarek mentions the Light Up Leland festivities on Friday, Nov. 24, from 6pm to 8pm, are a great time to stop by. There's even a parade down Main Street that ends with none other than Santa himself at the Old Art Building.
Stop No. 8 – The Cottage Book Shop
This is one of my favorite times of year to visit Glen Arbor. In stark contrast to the thickets of people roaming the streets in summer, this sleepier season lets you take full advantage of the Most Beautiful Place in America.
Book lovers will joyfully add to their TBR pile (that's "to be read" for those of you who don't overindulge on book buying) within the homey confines of Cottage Book Shop. This treasure trove of stories is a beloved landmark in Glen Arbor and is great for finding current books and classic favorites.
One thing I love about Cottage is their dedication to carrying local authors and stories about the area, making it easy to discover books that immerse you in the essence of Leelanau. Their shelves are brimming with local gems, featuring captivating stories that celebrate Sleeping Bear, Glen Arbor, Glen Haven, and the Manitou Islands. For the enthusiast of all things local or the history buff in your life, a book about northern Michigan from the Cottage Book Shop is like a love note.
Stop No. 9 – Coastal, Glen Arbor
Coastal is part of the Crystal River Outfitters family, along with The Cyclery and M22 Glen Arbor. The darling little blue shop—all bright and airy, even in winter—is stocked with high-quality clothing and gear that will make you look (and feel) like you're in your favorite outdoor store catalog.
"We have Patagonia for the whole family, not just the apparel but also the accessories like black hole bags, backpacks, and the sling. We also carry a lot of SmartWool and Cotopaxi too," says Retail Operations Manager Julia Carter. Her personal favorites for gift giving this year? Snowshoes and a Pendleton blanket. The definition of cozy.
She adds that now is a great time to find deals around town. "We have a lot of great activities planned for November and December," Carter tells us. "The day after Thanksgiving, we do a pajama party from 6am until 9am. It's a great time to come out and shop. In December, we'll have a Locals Night and then a Friends and Family Night closer to the holiday. These are Glen Arbor-wide events and really fun."
Trending
Pronouns 101
My first assignment in an online graduate-level class was to provide information about my background, including my pronoun...
Read More >>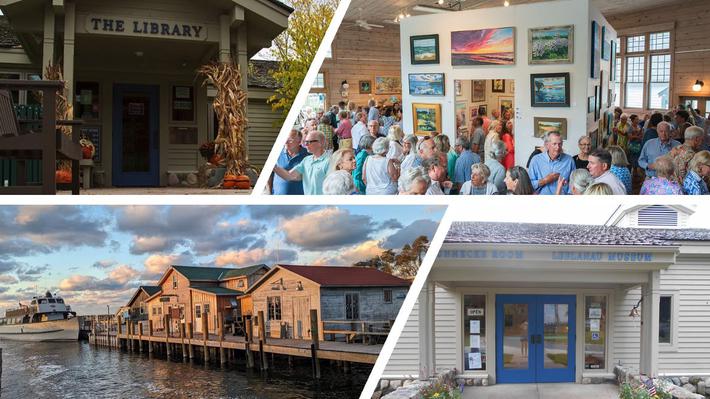 Collaboration Is the Name of the Game
How long does it take to create a cultural center? As few as three years, or as many as 170. Sometimes both. The organiza...
Read More >>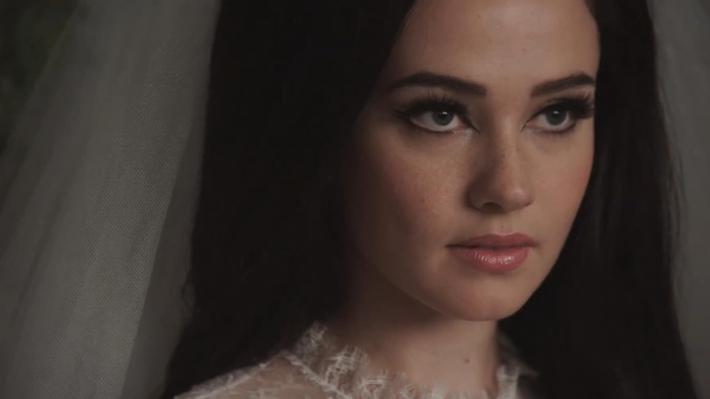 Film Review: Priscilla
While you will certainly be mesmerized by the haunting lead performance from newcomer Cailee Spaeny—and be impressed...
Read More >>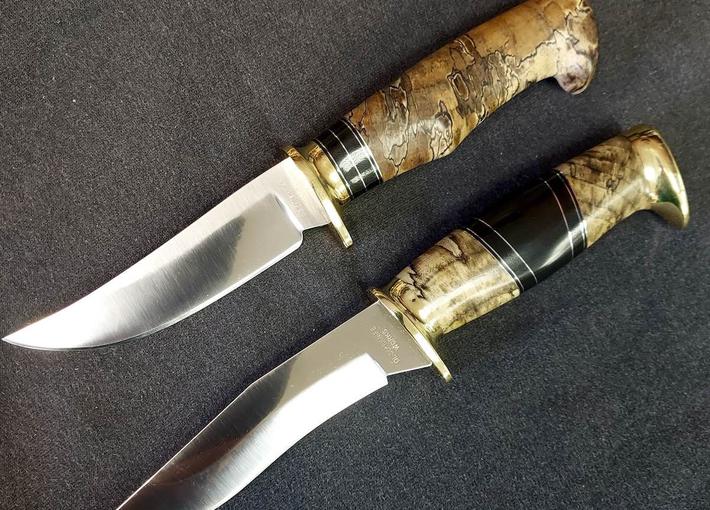 Bespoke Blades
What do you do with a battered ice skate, an old rubber puck, a cracked hockey stick, and a gob of tape? Pitch 'em, ...
Read More >>