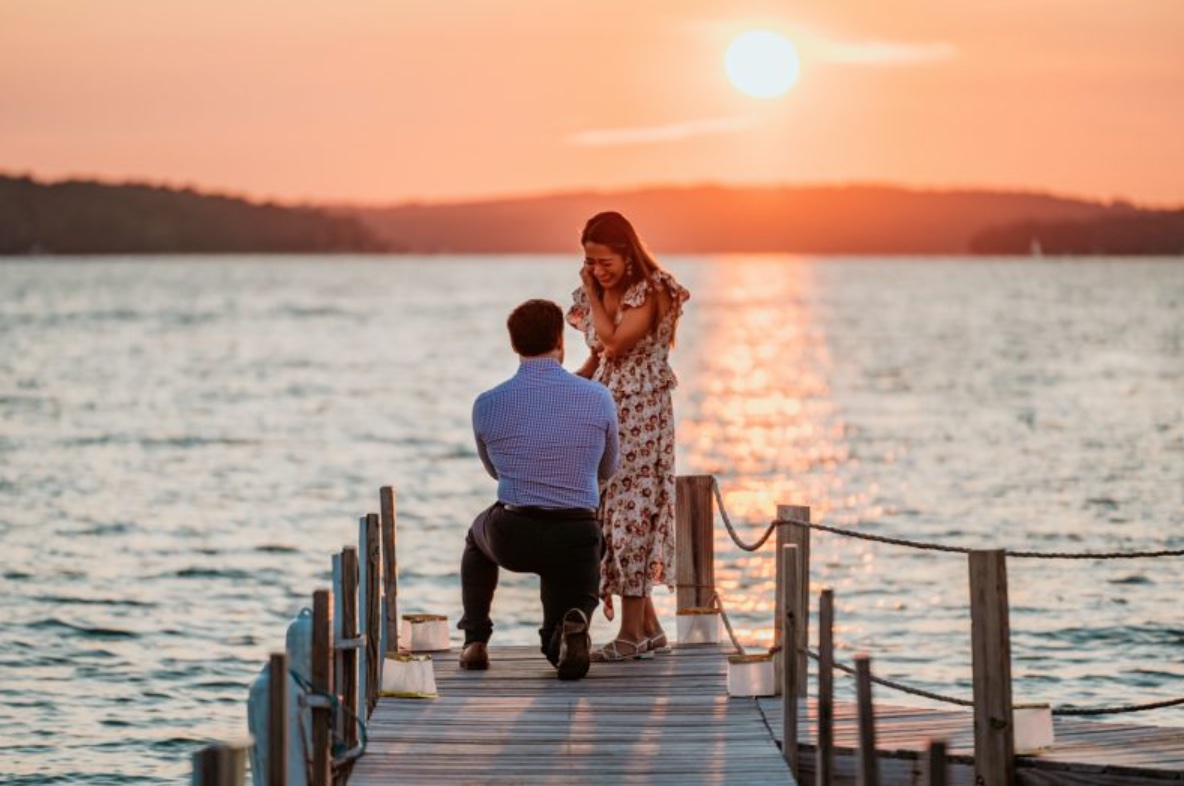 A Picture-Perfect Proposal
Behind the scenes with a proposal photographer
It all starts with four little words: "Will you marry me?"
No two proposals are exactly alike, and many of them have an element of surprise, which makes proposal photography a unique profession. Local photographer Nicole Geri has seen it all, whether she's hiking up a hill at dawn or hiding in the trees until the right moment to capture the perfect shot.
Geri's interest in photography sprouted as a young girl and continued to blossom over the years as she progressed from disposable cameras to advanced film cameras and finally to digital. She has been shooting weddings, engagements, and proposals for 10 years now, but was able to pursue her passion of being a full-time photographer in 2020 when her business took off…in part thanks to proposals becoming intricate events and proposal photography gaining a new level of popularity.
Booming Business
Indeed, fewer and fewer folks seem to be getting engaged quietly at home these days. According to WeddingPro.com, "about 1 in 3 engagements take place on a planned trip and 1 in 5 proposers are enlisting the help of professional vendors to plan or photograph it."
Perhaps the shift is fueled by the social media era, in which all our big life moments and achievements are instantly shared, or perhaps it's overflow pomp and circumstance from a wedding industry that grows each year. Or, maybe, working with a proposal photographer is just a chance to capture a special moment forever.
Much to her relief, Geri has never witnessed a "no" during a proposal, though she did have a scare once. "When I was shooting my first-ever proposal, the girl started shaking her head after her boyfriend had gotten down on one knee," she says. "I started panicking, but it turns out she was just overcome with emotion and shortly afterward gave a very excited, 'Yes!'"
To keep her record going strong, Geri makes sure the scene is set. When it comes to planning the proposals, she listens to the groom's (or whoever is doing the proposing) ideas and gives them some direction to help things move smoothly. She's all about going with the flow, which helps her capture the types of moments she loves best. "I enjoy all the candid magic that is captured during these shoots," she explains.
For one especially memorable proposal Geri shot, the groom-to-be convinced his girlfriend to dress up and hike the Sleeping Bear Dunes Dune Climb with him before sunrise. Geri was following behind them, out of sight. As the sun peeked over the horizon, he got down on one knee and asked her to marry him. The man was a barista and brought all the trappings to make pour-over coffee, which he shared with Geri to fuel the rest of the event.
Geri describes another proposal that stands out. "After Chad and Emily passed me on the beach, I hid in the woods but was chased by a barking dog. Thankfully they were so immersed in their moment that they didn't even notice, and I was still able to remain hidden until Chad pointed to me being there." Geri had even brought a bouquet for Emily, courtesy of "my favorite florist for proposal bouquets," Amy Kate Designs of Elk Rapids. (Luckily, the dog didn't go after the flowers.)
Making Memories
According to Geri, those orchestrating the proposal tend to fall into two groups: The person with a plan and a vision…and the one who has absolutely no clue.
Some men, such as Paul, are incredibly prepared and have a well thought-out plan. "He made a hotel reservation and artfully drew up a map with a message to put in a bottle," Geri explains. "At the end of their evening they found the bottle in the water, opened it, and he proposed on a pier overlooking the lake at sunset."
For the latter group—those without a master plan—Geri says she's fine-tuned some strategies to keep the whole event as successful as possible and ensure all the boxes are checked. She offers helpful advice for timing and choosing spots that are both incredibly scenic and give her plenty of options for hiding out to maintain the element of surprise before the question is popped.
The planning (and some technology) make a big difference. For example, location tracking helps Geri locate the couple for proposals that take place in the woods, on beaches, or on the Sleeping Bear Point Trail (one of Geri's personal favorite areas for proposals).
That trail in particular, Geri says, "features everything you could ever want within a short hike from the parking area…trees, trails, dunes, 360-degree views for sunrise or sunset, and access to Lake Michigan." Plus, with the huge amount of space, it's usually easy to find an area separate from other visitors.
Thinking a proposal is in your future? (Or maybe you just have a family photo session on the horizon.) We asked Geri for recommendations for those of us who aren't quite sure what to wear—and, to quote Ricky Bobby, don't know what to do with our hands—for a photoshoot.
"I recommend clothing to be something you are comfortable and confident in, makeup how you typically wear it," Geri says. "I prefer sunrise and sunset for a golden glow with evenly diffused lighting. Just come ready to be yourself and I'll direct you to act and plan in a way that feels authentic."
To check out more of Nicole Geri's work, head to her website: nicolegeriphotography.com
Trending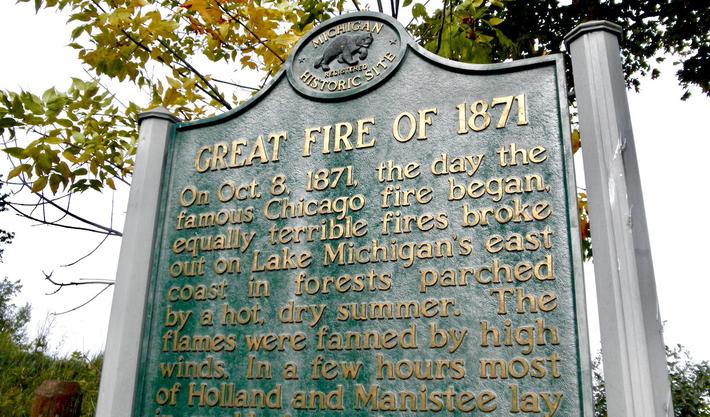 Histories and Mysteries: The Great Michigan Fire
Every schoolchild knows the tale of how Mrs. O'Leary's cow (supposedly) kicked over a lantern in a Chicago bar...
Read More >>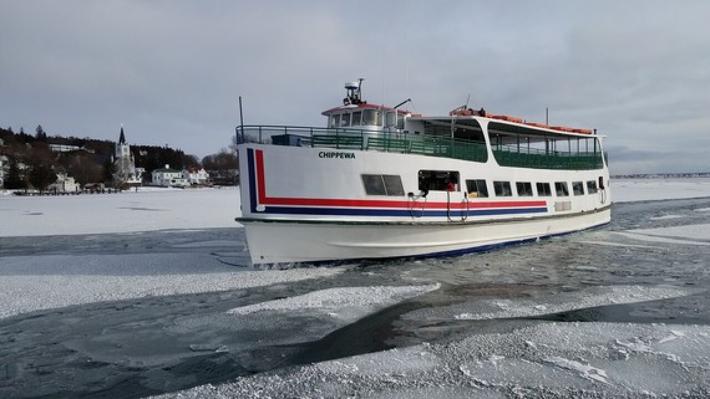 Electric Ferry Service
Mackinac Island ferries cruise back and forth across the Straits dozens of times per day in the high season, carrying as m...
Read More >>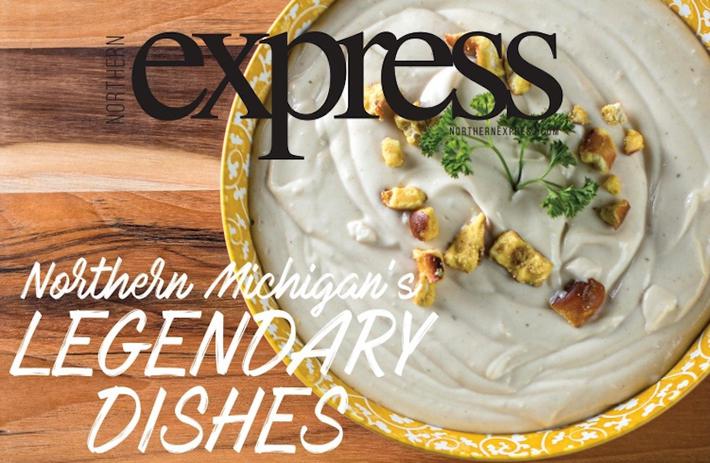 What's Your Favorite Meal in NoMi?
Northern Express is gearing up for our Spring Restaurant Guide, and that means it's time to feature five more amazin...
Read More >>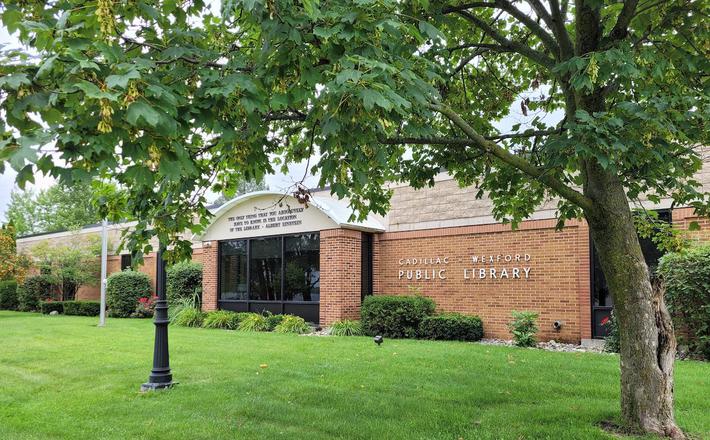 An Indiana Jones Adventure
It's our Histories & Mysteries issue, and what could bring those two things together more perfectly than an Indi...
Read More >>