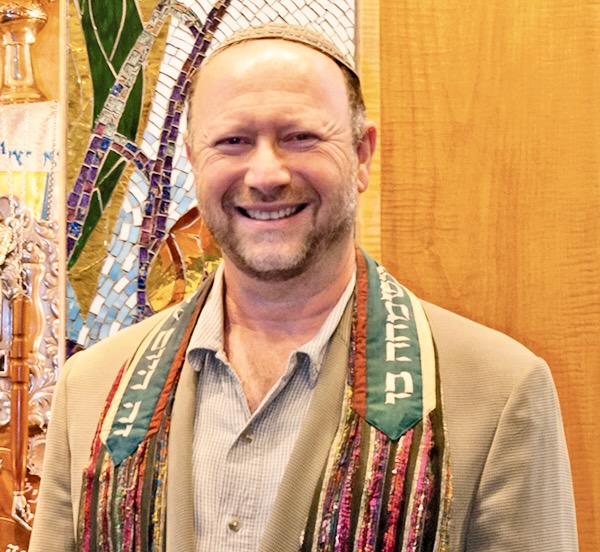 A Rabbi Walks into a Comedy Club...
Rabbi Arnie Sleutelberg puts the ha! in shalom
Rabbi Arnie Sleutelberg has already made me laugh several times, and I haven't even had my first cup of coffee yet. His demeanor is thoughtful, calm, and seriously funny. The full-time rabbi and part-time stand-up comedian (slash historian) is talking to me from Lake Orion outside the Detroit area, where he and his partner live most of the time. They come up to Traverse City monthly to serve the local Congregation Beth Shalom.

"My father loved a good joke, and he was very good at telling them, but they weren't Jewish jokes," Sleutelberg says. "I only became aware there was a specific type of Jewish comedy when I was in rabbinical school. That's when I really started studying it, and I've been honing this routine for almost 40 years now."

The routine is part stand-up comedy, part religion lesson, and part social experiment. The 75-minute experience from Rabbi Arnie is called "From Biblical Sarah to Seinfeld: 4,000 Years of Jewish Humor," and it will be performed for one night only on Aug. 27 at 7:30pm at the Unitarian Universalist Congregation in Traverse City. Guests of all denominations (or none) are welcome.

I ask Sleutelberg about the role of laughing in faith, or what he thinks God had in mind with comedy overall, and he immediately replies with, "Joan Rivers, legend, what did she say: Can we talk? She was right! We can talk!"

Rivers is one of his comedy idols. The others he mentions at the top of the list are Jackie Mason and Buddy Hackett for their abilities to get people laughing and then keep them laughing with their incredible sense of timing.

"We can laugh, hopefully about ourselves, because God created us to have that ability. Other faith groups have limits on what you can poke fun at, or make fun of, but it's not true with Jewish humor. Even the most holy of sacraments are fodder for us. Not all Jewish humor is about laughing. Sometimes it's self-protection, co-opting antisemmitical comedy and then becoming better, quicker and funnier about it all," Sleutelberg says.

He adds, "I'll be crossing lines, because how else can we historically or accurately talk about these things? We learn so much from this humor because it's a window into the lives of the people who laughed way back when too. Their humor is insight into what their lives were like and what was happening to them."

His routine is based on real comedy and history; suffice to say, Rabbi Arnie isn't making things up. But he's sharing it all and also giving it context too. One genre of comedy that gets a whole chapter in his talk is the category of "Priest, Minister, and Rabbi" jokes.

"It's fascinating! When a Jew tells one of these jokes, the rabbi gets the punchline, and when a gentile tells one, the rabbi also gets the punchline!" he says as we both laugh. "We've come to understand that some ethnic groups have humor only amongst themselves, like Jews and African-Americans. Some of our same jokes told by someone outside our community would be disgusting and inappropriate, right?"

These are some of the more interesting questions and thoughts Sleutelberg hopes his routine provokes in the moment and in the conversations that follow it. The act follows Jewish humor through time in basic chronological order, but he's always changing and tweaking the flow too.

"It's never the same twice. I'll add something here. Take something away. Get new thoughts," he says. At age 63, he thinks he's probably done the routine publicly in some way shape or form over 40 times.

When I ask about any future plans for expansion, he laughs. "No plans to change my day job, no! I don't have a world tour or a Netflix special, but I've got another gig next year here in Detroit, so it keeps going."

Sleutelberg steadfastly believes that God has a wonderful sense of humor and that he gave us the natural ability to laugh at ourselves as one of our highest and most human traits.

Karen Segal, one of his congregants here in Traverse City, agrees and says about Rabbi Arnie, "We are blessed to have him in this community and to benefit from his wisdom and humor. Especially when we need it most."

Tickets to the Aug. 27 event are $15 for students and $25 for general admission. The show takes place at Unitarian Universalist Congregation of Grand Traverse located at 6726 Center Road. Details and registration can be found online at bit.ly/rabbiarnie.
(Photo courtesy of Rabbi Arnie Sleutelberg)
Trending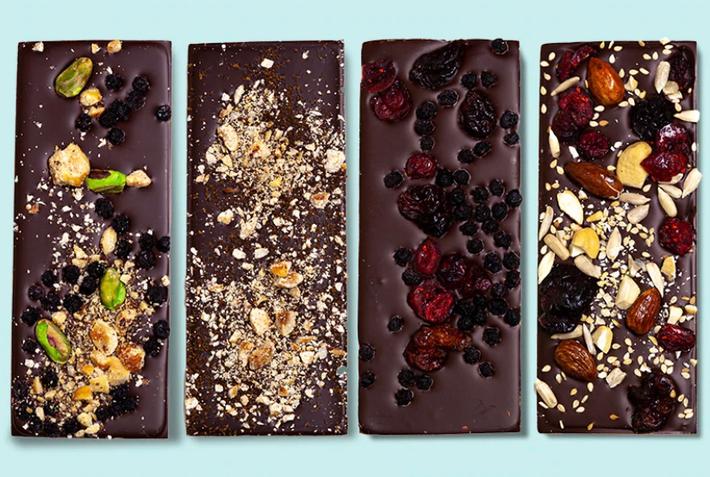 Curated Chocolate Pairings
Valentine's Day is approaching, and that has us thinking about our very favorite food: chocolate. We like it in drin...
Read More >>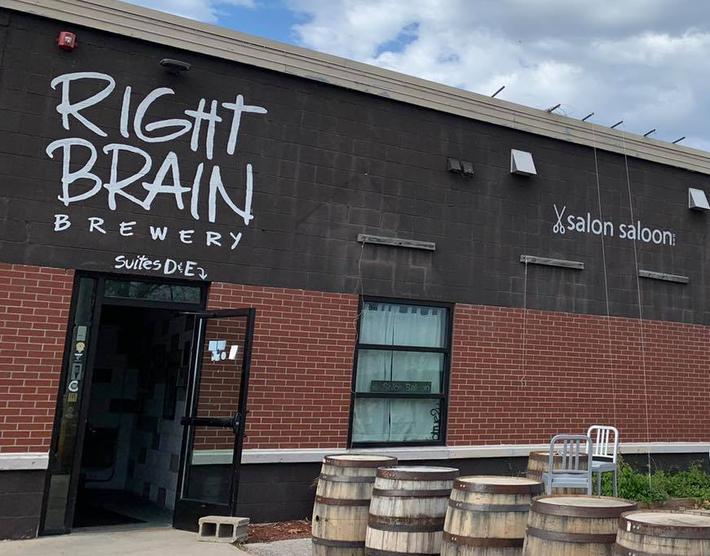 15 Years of Right Brain Beers
It's been 15 years since Right Brain Brewery of Traverse City opened their doors to bring you creative, sometimes za...
Read More >>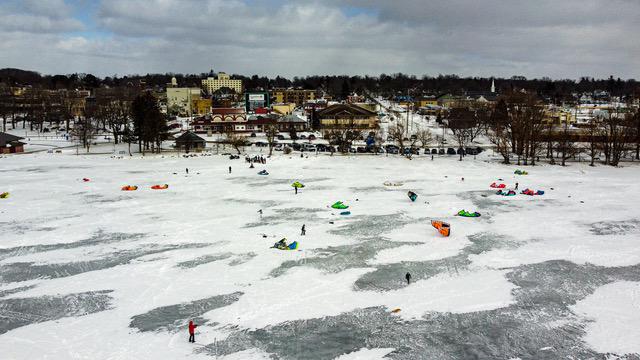 Flying Through the Snow
Leave the daily grind and head to a winter wonderland at the Midwest Snowkite Jam at Lake Cadillac Resort. Friday, Feb. 3,...
Read More >>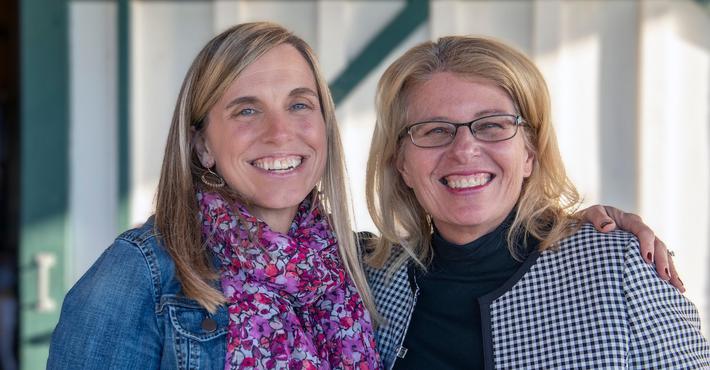 Wing Women: Beside Every Great Woman Is Another Great Woman
Friends. Mentors. Colleagues. Sisters, moms, and cousins. No woman is an island, and this week we're celebrating the...
Read More >>