A Tiny, Beautiful Show
May Erlewine returns to Milliken Auditorium
Though most often associated with folk music, May Erlewine doesn't care for labels. "I live a life of music," she says. "Because people need to categorize people, they think of me as a singer-songwriter."
Erlewine's musical influences reflect that can't-put-me-in-a-box mentality. Among her favorite artists are people like '60s soul singer Barbara Lewis, jazz saxophonist Stan Getz, João Gilberto—who started the bossa nova jazz craze with "The Girl from Ipanema"—and Prince.
The music of her childhood inspired an early start to Erlewine's career. "I started writing songs when I was 12," she says. In her teen years, she hitchhiked across the country, honing her skills as a performer. She absorbed music and stories along the way, which made their way into her songs. Over the years she's performed on street corners, theaters, and festivals, going on to her recorded debut in 2003 and becoming a heralded Americana artist across the Midwest.
On April 30, she will be onstage at Milliken Auditorium at the Dennos Museum Center in Traverse City. (Her planned Dennos show earlier this year with fellow songbirds Lyndsay Lou and Rachael Davis, who with Erlewine make up the trio Sweetwater Warblers, was canceled when all the other dates on their mini-tour were canceled by the venues in light of the resurgence of the COVID-19 pandemic.)
The show is being billed as a release concert for Erlewine's new album Tiny Beautiful Things. "The record is [about] different incarnations of love," she says. It was co-produced by Erlewine and Joel Hettinga, who also played keyboards. Other musicians included Michael Shimin on drums, Max Lockwood on bass, and Phil Barry and Packy Lundholm on guitar.
The album was largely inspired by Cheryl Strayed's book Tiny Beautiful Things. Another bestseller from the author of Wild, the book unveils Strayed as the advice columnist behind The Rumpus's "Dear Sugar" column with a collection of advice and essays on love and life.
"It found me at the right time," Erlewine says. "I was struggling to hold all of the feelings and to navigate the difficult events of my life. The book was a companion to the raw human emotions I was feeling. Something about the authentic correspondence and connection deeply moved me and helped me to feel less isolated."
That isolation was felt by many due to the pandemic. "The pandemic has been a challenging time for everyone," Erlewine continues. "I think we need connection, especially when times are challenging, and that book offered a feeling of 'you're not alone in this' that I really needed."
Strayed's book was not the first to energize Erlewine's songwriting, and she says she often finds inspiration in the written word. "I love reading books of poetry. I really enjoy reading the Sufi poets like Rumi and Hafiz. I love Mary Oliver, Mark Nepo, and Margaret Atwood. I also really enjoy the Lebanese writer Khalil Gibran," she says.
For Erlewine, reading goes beyond simple enjoyment. "On a more practical level, The War of Art by Steven Pressfield was tremendously helpful to me in developing creative practice."
Erlewine says that even though the restrictions from the pandemic are loosening, she is still in creative mode and her performance schedule is rather light. "I'm working on a new record this summer and doing a lot of creative work, so I'm not performing a ton," she says. Other upcoming shows include The Ark in Ann Arbor on May 13 as well as festivals like Blissfest and Hoxeyville.
For tickets to Erlewine's April 30 show, visit dennosmuseum.org/events/milliken or call 231-995-1595.
Trending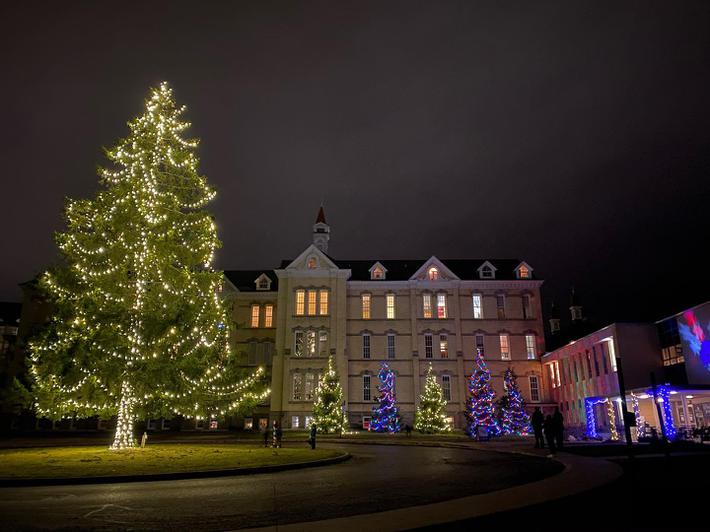 An Uncommon Celebration
The Village at Grand Traverse Commons is a shopping destination all year round, but we especially love a visit during thei...
Read More >>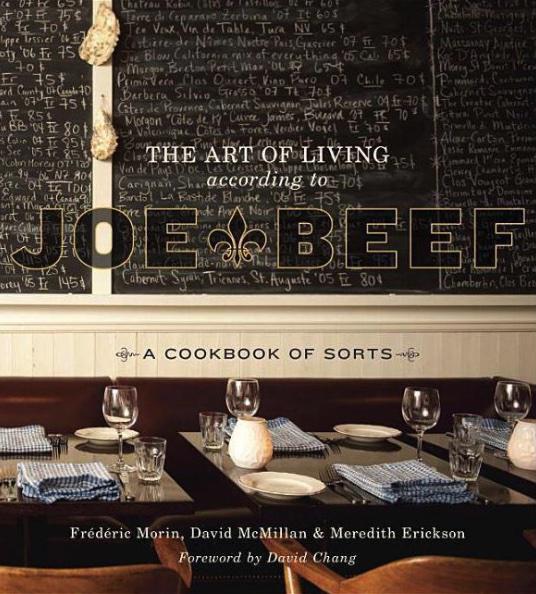 Cookbooks and Canadians
The beloved amical Cookbook Dinner Series is back, and this month the TC restaurant features The Art of Living According t...
Read More >>
Christmas on the Farm
If you'd like your ho-ho-ho to be a bit more e-i-e-i-o, then look no further. First up: Christmas with Alpacas at No...
Read More >>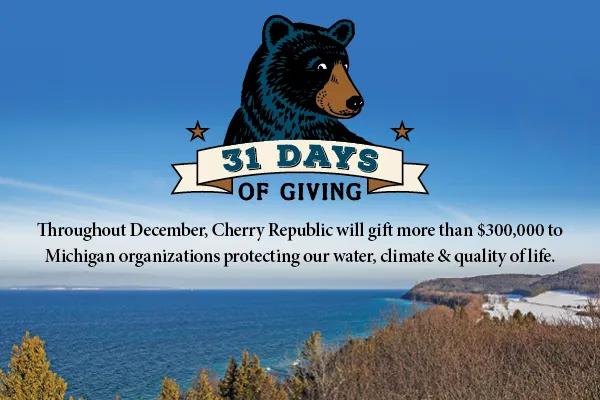 31 Days of Giving
Giving Tuesday, which falls every year on the Tuesday after Thanksgiving, is typically a busy day for northern Michigan, g...
Read More >>