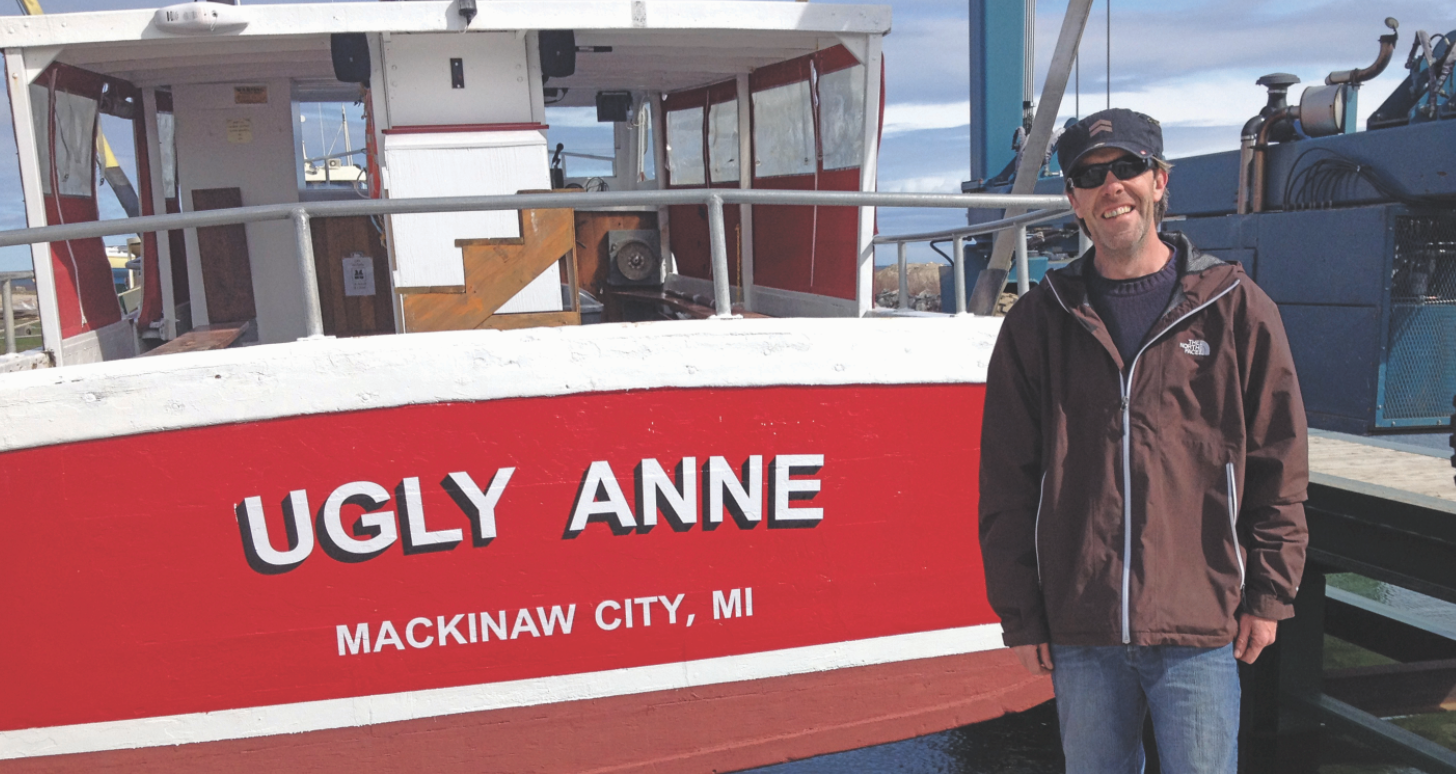 A Wicked Cool Ride Around the Straits
Get your claws on a boat tour unlike any other
You expect to see boats around Mackinac Island in summer. Sailboats, power boats, cruisers, and the ubiquitous ferries that run residents and guests back and forth across the Straits of Mackinac, sure. But there's a more unusual vessel visible these days — an all-wooden Down East lobster boat, tourists included.
Before we get into the wicked cool "Mainah" boat, let's back up to its captain, Chris West a northern Michigan resident who grew up in Saginaw and moved up north about 20 years ago. Fascinated by the lighthouses in the region, he started a lighthouse preservation society for the Waugoshance Lighthouse, and first started boating on the Straits basically because, well, as founder of a lighthouse preservation society, he had to.

"I needed to get out to the lighthouse to do work on it, so of course boating was the only way," West said. He also spent some time working for Arnold Transit, as a dock worker, deckhand, and later as a captain after he got his certification through the Coast Guard. Another stint as assistant director of the Mackinac Island Tourism Bureau further solidified his growing interest in promoting tourism on the lake waters around Mackinac Island.

But his northern Michigan plan didn't solidify until he moved to Maine.

"I had my degree, a masters in tourism and marketing from Michigan State University," he said, "and I took a job as director of downtown revitalization in Gardiner, Maine. And in Maine — Portland, to be exact — is where I eventually found the boat."
"The boat" is the Ugly Anne, the aforementioned lobster boat, crafted in 1975, and a total turning point for West in his life out East.

"My wife, Heather, and I had started thinking about moving back to Michigan. And we were also talking about doing something on the water with boats, but something other than another ferry boat," he explained. "When I found the Ugly Anne, I thought it was really unique and would stand out among the other boats here. I just knew it would work in a Great Lakes setting."
But there was a small catch: The woman who owned the Ugly Anne was hesitant to sell it, even though it had been on the market for quite some time.

"The gentleman who had it built had named it Ugly Anne after his wife," West said. "It wasn't because she was ugly — she wasn't at all — it was because she could be grumpy at times, so when she said she wanted the boat named after her, he said, Sure, OK — here you go!"
According to the yacht broker who'd found it for West, the wife (her husband had died) had already turned down a dozen offers by the time he came into the picture. "He said she wouldn't sell it to anyone, due to the personal connection she had with the boat," West said.
He decided to meet up with her anyway. "I told her I was from Michigan, and she said the only place she knew of in Michigan was Mackinac Island. I said, Well, that's exactly where the Ugly Anne would be going. And she said, Then I think that's a good place for my baby to retire. We still talk to her once a month or so, and we send her photos of the progress that the boat's making."

West got the boat recertified by the Coast Guard and had it shipped to Michigan, towed behind a truck.

Once the boat arrived Up North, West did some updating to the boat to make it ready for tourist season.

"We had to do just a few things, to take care of some wear from the saltwater in Maine," he said. "To make it less charter fishing boat, and more tourism boat." The Ugly Anne started her first season as a tour boat in 2011. "Every year since then, we've done a little better, as more people find out about the boat," West said.
Today, the Ugly Anne offers a fun shortlist of different water tours. The Mackinaw City/Mackinac Bridge History Cruise runs at 5pm daily all summer, treating guests to information about the maritime history of the area, local shipwrecks, and local Native American lore while cruising underneath the Mackinac Bridge ($24 adults/$12 kids). "We have a set script for that tour for all the pertinent information, then we open up for a little question and answer session," said West.
The Mackinaw City Sunset Cruise departs 45 minutes before sunset every day of the week except Tuesday, and brings guests once again under the Mackinac Bridge for a front row seat to the sunset show complete with recorded music in the background ($24/all ages; cash bar available).

The Ugly Anne is additionally available for special tours and private charters for small individual groups. Guests can customize their own charter trip or try something like the Around the Island Cruise (1.5 hours, $500 per group) or the Bois Blanc Island Cruise, where local residents will pick guests up from the Ugly Anne at the Bois Blanc Marina and bring them inland to the Boblo Tavern for cocktails and a meal (4.5 hours; $850 from Mackinaw City, $900 from Mackinac Island per group; food/cocktails extra).
For more information, visit mackinawtour.com, email info@mackinawtour.com, or call (231) 436-5094.
Trending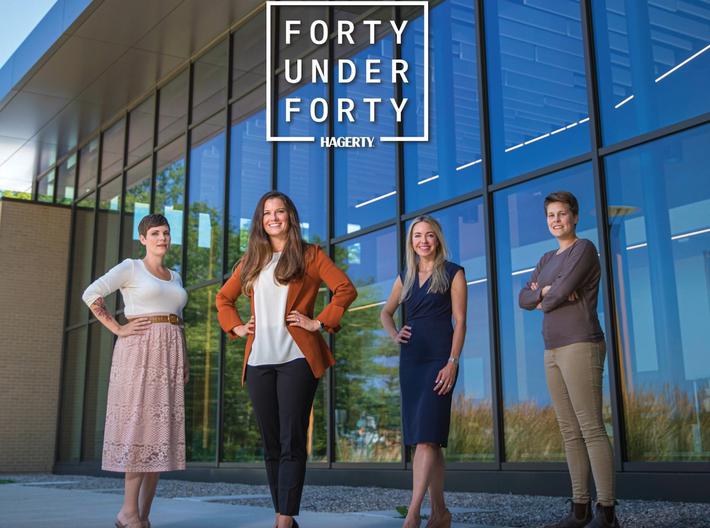 Nominations Now Open for the Hagerty/TCBN 40Under40
For 17 years, the Traverse City Business News, sister publication to Northern Express, has been celebrating the young move...
Read More >>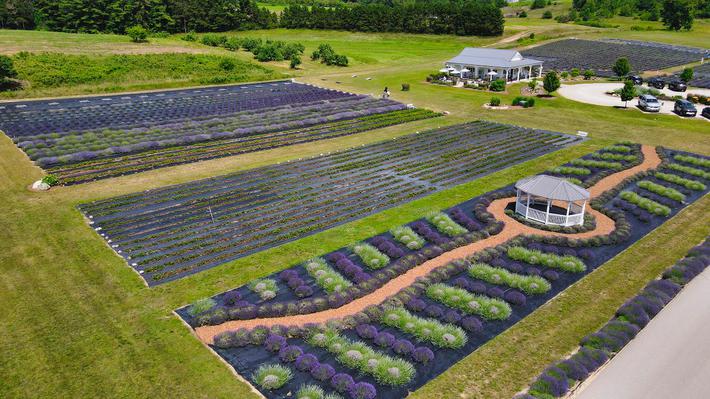 A Secret Garden
Sshh! This one is for your eyes only. The Secret Garden at Brys Estate has opened for the season, and it's time to c...
Read More >>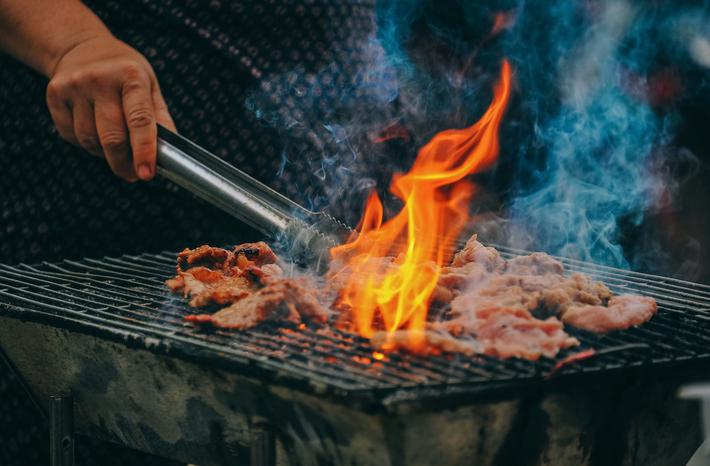 What's Cooking at Shady Lane
Celebrate your dad at Shady Lane Cellars' Father's Day Cookout. Offering a brat and Gruner Veltliner pairing f...
Read More >>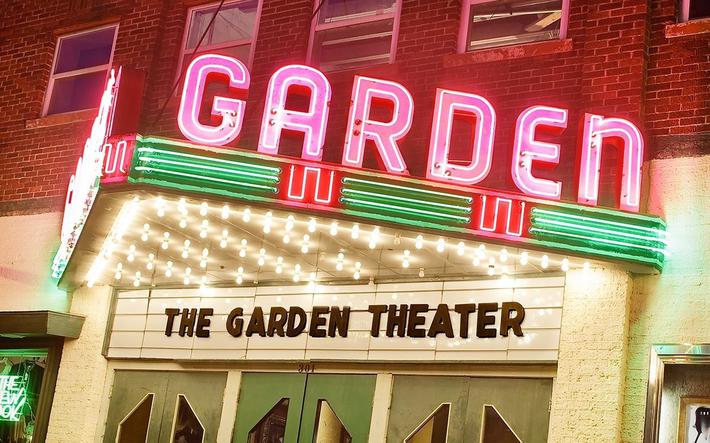 48 Hours in Frankfort
Roll the cameras—the Frankfort48 Film Contest is full of action this weekend! The contest is the trial grounds for t...
Read More >>