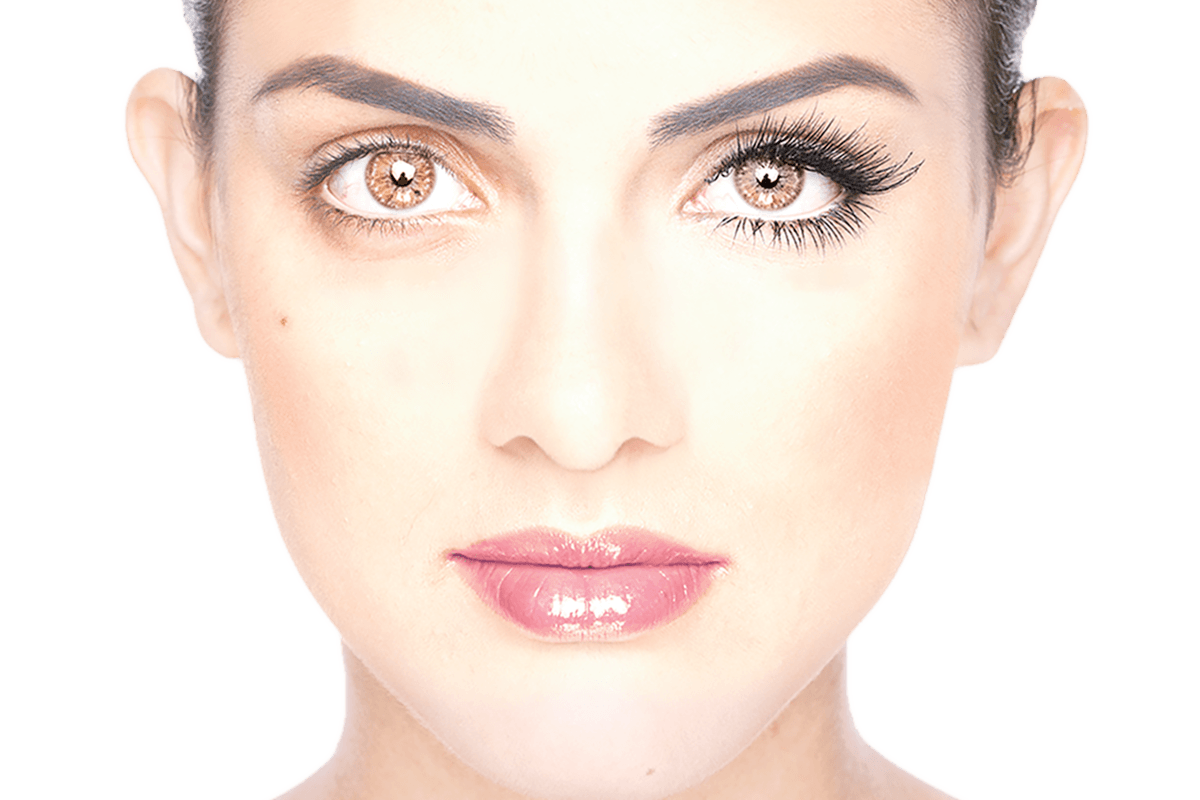 About Face
Prep and pamper your forward-facing asset
Pretty much everything needs to begin with a good foundation, and faces are not excluded from that philosophy. After a summer spent under the sun, slathered with sunscreen, and spritzed with insect repellent, you'll want to renew your skin and update your features with a fashion-forward reboot. Here's what treatments and trends local beauty experts swear to get your face into shape — and style — for fall.
FACE THE DAY
Before you even think about moisturizer and makeup for fall, prep your pores. Esthetician Torri Cheadle of Boyne City's En Vogue Salon recommends a deep-cleaning via the 60-minute Aveda Perfecting Plant Peel ($65).
"This is such a great facial with so many benefits," Cheadle said. "It increases skin radiance, decreases visible wrinkles, refines pores, and evens out your skin tone. It's so great and doesn't cause any irritation. You can even go right back out into the sun the same day."

Cheadle explained that the Aveda Peel is much like a traditional chemical/glycolic peel, but instead of chemicals, it uses all-natural plant ingredients.

"The first step is a rich, clay-like mask," Cheadle said. "The second is the 'activator,' a water-based gel that starts a thermal process, warming the mask and activating the peel."

The mask application is prefaced by a basic facial cleanse, fine-bristle exfoliation, an application of Aveda's tulasāra oil, and a short aromatherapy session.

Over in Cadillac, it's all about a mega-dose of citrus in PoSH Salon's Vitamin C facial by Glo Therapeutics ($60), brand new to the salon as of about a month ago. Salon owner Danielle Pettengill said that this one works for all skin types.

"It's good to carry your summer look into fall, as it delivers a lot of brightness to the complexion," she said. "It also helps if you have any pigmentation issues, such as dark or rough spots — it really softens the skin."

PoSH's Janet Eisenga explains the process: "We start with a cleanse, prep the skin, and then custom blend the two ingredients of the Vitamin C facial mask together," she explained. "The mask only stays on for about five minutes, and then we remove it and finish with a refreshing end-product, which can be a toner, neutralizer, or moisturizer, depending on your skin. This one really tightens and brightens!"
En Vogue Salon: 105 Water St., Boyne City, (231) 582-6547. envoguesaloninc.com. PoSH Salon: 8840 34 Rd., Cadillac. (231) 775-2432 or lookposh.net.
THE EYES HAVE IT
Big lashes have long been a big trend, but eyelash curlers and lengthening mascara are no longer the tools of choice. Today, staying power is essential, and local salons are meeting demand with longer-wearing remedies.

Traverse Beauty Bar offers three options to take lashes to the next level. If you're on a budget, start small but effectively with the Lotus Mink Lash ($20 per set, $10 for a fitting), a set of full eyelashes on a strip that's glued to the base of your own eyelashes.

"These are so much more natural-looking than the drugstore variety, they're easy to apply and remove, and you can re-use them up to 30 times, unlike the drugstore ones that only last one or two times," said the Bar's Ellie Conners, esthetician.

Next up is the Beauty Bar's Lash Lift ($150), which Conners said is "like a perm for your natural eyelashes." The Lash Lift, which combines the perm procedure and a black lash tint, takes a little over an hour at the Bar, and lets you look as if you've curled your eyelashes perfectly every single day for 8–12 weeks. "We say 'toss your eyelash curler' and just get this!" Conners said. "It also keeps your lashes healthier if you're not curling them."

For top lash luxury, try the NovaLash eyelash extensions treatment ($199; pictured above), a total mascara replacement that's a favorite of Conners herself. An esthetician will adhere individual NovaLash eyelashes, one by one, to each of your own eyelashes, add length and volume that goes 24/7.
"I actually have this, and I love it," Conners said. "I haven't touched my mascara since I got them. You can swim with them, and you wake up ready to go."

It takes about two hours to apply your first full set of NovaLashes, which last about a month; it's suggested you follow up every three to five weeks with a 'refill' ($75), adding lashes to any spots along the lash line that have thinned, ensuring ongoing fullness.

Traverse Beauty Bar, 101 Park Street #2A, Traverse City. traversebeautybar.com or (231) 346-8222.
TAKE A BROW
If your brows have become as wild and untamed as your summer, well … good job on the summer part. As for the brows, get ready to rein them back into submission and help reframe your face.

Step one: Tint your brows. A fast, efficient, and inexpensive way to add definition to your brows (and make your eyes pop), a brow tint can be completed in just 10 to 15 minutes and costs as little as $25.
Traverse City's Allure Salon uses the popular Intensive Brow Tint products. There are six brow shades to choose from, ranging from blonde to dark, and the line enables stylists to fine-tune each shade simply by increasing or decreasing the color's process time. If you're starting with a lighter brow, you can either match the color you have, or choose to go darker for more contrast.

"We work to get the brow to compliment your skin tone and hair," said Allure's salon manager, Ashlynn Coonrod.

A more complex process that can make a huge difference to your brows — especially if you struggle with thinning or overplucked brows — is called microblading, where pigment is implanted under your skin with a manual handheld tool and shaped to mimic the look of natural brow hairs. The process is a specialty of Venus Beauty's owner, Susan Ruoff.

Ruoff, who's been shaping brows by tweezer only (no waxing) for more than 15 years, learned about microblading from a client and became instantly enthralled with the possibilities of what it could do for her brow-challenged clients, especially those in greater need of better self-esteem due to illness.

"Microblading is technically tattooing, but I can't do the kind of work that a tattoo artist does, and most of them can't do the very, very fine lines required to 'tattoo on' individual brow hairs that look natural and realistic," Ruoff said. "They're both highly skilled arts but are also completely different worlds."

Because microblading utilizes a small row of finely pointed needles to recreate the look of individual eyebrow "hairs," wearers don't get the 'Sharpie' black look of a traditional eyebrow tattoo. Tthink of it more as delicate, subtle trompe l'oeil art for your face.
Ruoff spent several thousand dollars and hours upon hours of training in Chicago to learn the skill. "I was humbled," she said. "It's extremely difficult, and the learning curve is huge. But it's so rewarding to be able to do this for my clients."

Her effort is your gain: Microbladed eyebrows look remarkable. The process ($500) starts with one three-hour session that includes measuring, drawing in your customized eyebrow shape, and then permanently 'tattooing' each individual hair. Your follow-up appointment six weeks later is included in the price, and involves adjusting the look as needed; from then on you'll wake up with perfect, smudge-free brows.

"The procedure last one to three years and fades over time," Ruoff said. "It doesn't go as deep as a 'regular' tattoo and uses less pigment. It's a different process since it's on your face. But having the two sessions is imperative, as that's what gets you that really pretty finished product."

Allure Salon: 300 E. Front St., Traverse City. alluresalon.net or (231) 946-9666. Venus Beauty Inc.: 901 Front St., Traverse City. venustc.com or (231) 995-0551.
Color Me Autumn
Must-have makeup shades
Trending this fall in makeup colors are shades both rock and Baroque, primarily on the red end of the spectrum, with the strongest components being dark grenadine oranges, gothic wines, and port reds (even on the eyes). Sharp, inky-black graphic lines that taper to the outer corners define those bold eyes. Lips pop with artistic applications (think: two-toned lips á la Jason Wu), eyebrows are smartly groomed but never overdrawn, and cheeks are mostly left to fend for themselves. One warning: In order to ensure that one colorful spot stands out, like the copper-topped lids seen all over the fall runways, focus color on a single feature (eyes, lips, or brows), and mute the rest of the face to neutral.
Trending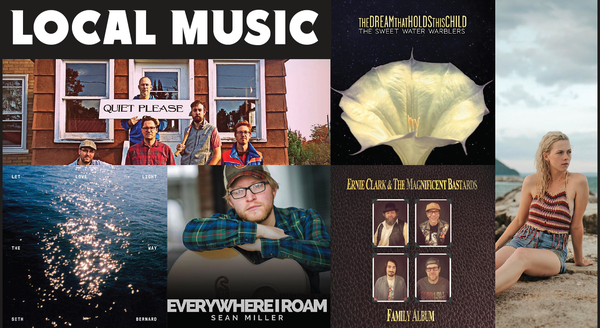 Listen Up: The Latest & Greatest Spins
So 2020 has not been a particularly great year for arts and entertainment. Film releases have been delayed. Concert tours ...
Read More >>

The Libertarians are Coming
Something in the ether, maybe, brought together a bunch of people who over the last year or so declared themselves Liberta...
Read More >>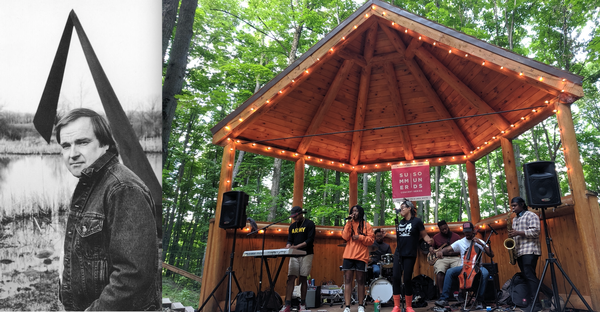 The Other Summer Sounds
As with virtually all venues, the enchanting forest-circled amphitheater inside Michigan Legacy Art Park — like its ...
Read More >>

Say You Were a Fan First
Who are the next big bright stars on the Michigan musical landscape? Who's the next band to become a local favorite ...
Read More >>
↑