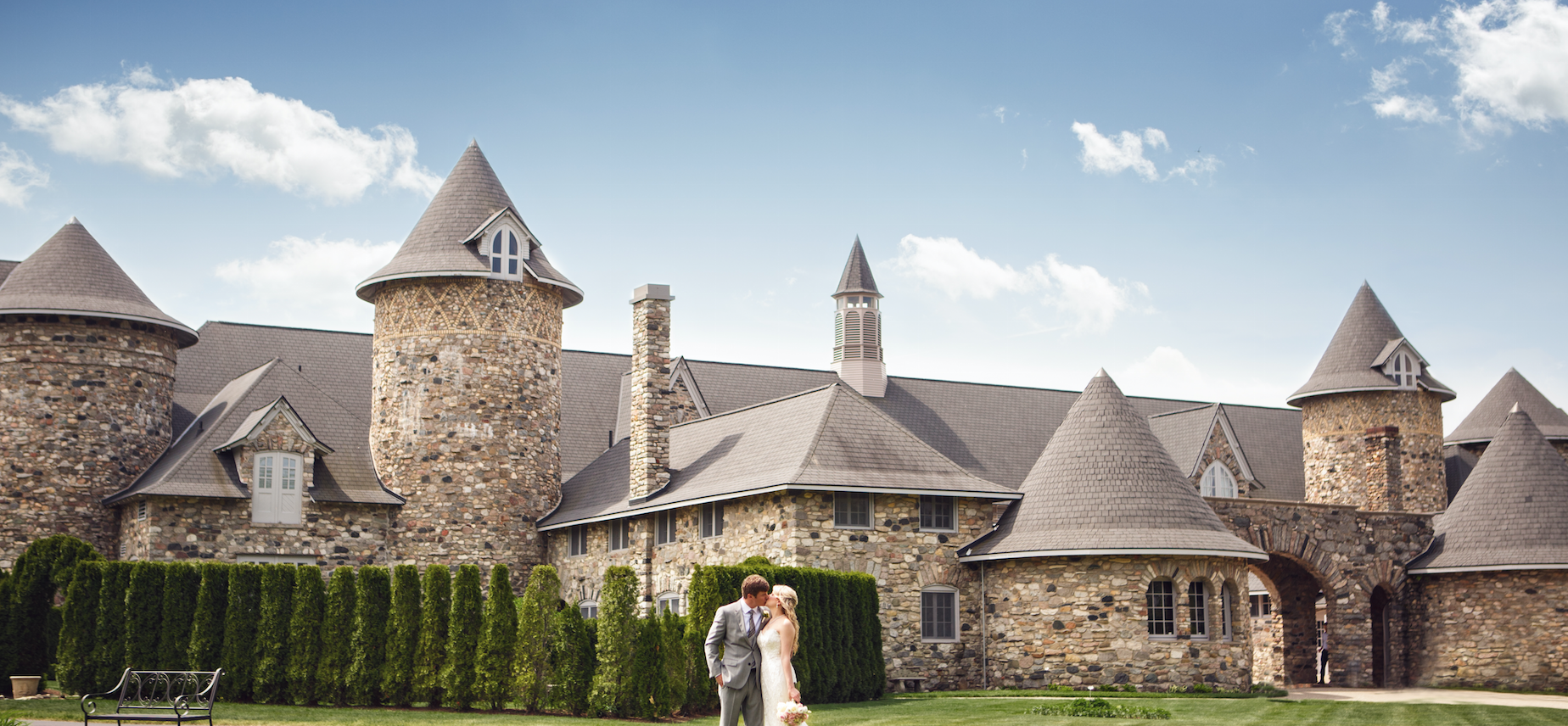 Albert Loeb's Crazy Charlevoix Experiment Turns 100
Castle Farms celebrates with tours, gardens, activities and its concert past
It's a castle. It's a site for weddings. It's an extraordinary garden. It is — or at least was — a giant rockin' concert venue. And this year, it is 100 years old.
"It" is Castle Farms in Charlevoix. The sprawling grounds and the many buildings — including, yes, a stone castle — have undergone numerous transformations over the years. Perhaps its most famous iteration was as a large-scale site for concerts, when top rock and pop artists such as the Police, Men at Work, Tina Turner, and Aerosmith played to thousands of northern Michigan concert-goers.
Those days are gone but not forgotten. "I saw Huey Lewis there," recalled Alison Hubbard, the president of the Charlevoix Chamber of Commerce. Today Hubbard sees Castle Farms as an economic driver for the area. "It's an economic draw year-round and one of the top attractions for visitors and for weddings."
That's quite a change from the days when so many people went to Castle Farms shows that traffic on all roads leading there halted to a standstill for miles. Today the stunning monolith still brings people to Charlevoix but at a more regular pace and for other activities.

"Our vision is to support and enhance the community," said Anora O'Connor, the general manager for the facility. "It's family friendly. We have historical guided tours, a model railroad, weddings. We just opened a wine tasting room, 1918 Cellars. Linda works on the gardens," she said, referring to Linda Mueller, who has owned the property since 2001.
Long before Mueller brought it back to life, however, there was Albert Loeb, who conceived it. In 1918, Loeb was the acting president of Sears, Roebuck, and Co., and without a doubt, a visionary of the age. In November 1917, Forbes magazine named him the Modern Mail Order Marvel, crediting him with transforming Sears and Roebuck from "a small concern" to a mega company doing $2.5 million per week in mail-order business. So when Loeb decided to build Castle Farms as a showcase dairy farm to promote cutting-edge farm equipment — all available through the Sears, Roebuck, and Co. catalog, of course — few questioned his idea.
Modeled after the grand stone barns and castles found in Normandy, France, the 1,600-acre Loeb Farm was intended to show how the right equipment could transform a rocky, infertile, tree-stump-dotted landscape into a thriving farm. Within six years of breaking ground, Loeb — who himself performed many animal husbandry and agricultural studies there — released what farm historians call "unprecedented documentation" on many record-setting animals.
It's quick and mighty rise, however, precipitated an equally sudden and severe fall. Loeb died in 1924, and the farm ceased operations just three years later. For decades, its buildings served primarily as storage for the Loeb family and others. In 1962, John VanHaver stepped in with a new idea: He bought 100 acres and turned his part of the old farm into an small arts community four years later. He offered tours to the public, a café, and an art gallery, with a working artist studio on-site.
It was during this time that Linda Mueller first saw the property. Her boyfriend's family had had a summer home in Charlevoix since the 1870s, and he invited her to visit following their senior year of high school in Lakewood, Ohio. "We went in and wandered around the Castle," she said.
She and Richard Mueller were married in 1969, the same year that Arthur and Edwina Reibel purchased the property. Under their ownership, it eventually became a concert venue. With a capacity of 20,000, the shows sometimes became a rowdy gathering, and that plus the aforementioned traffic problems meant many in the area were relieved when the final concert took place in 1996 (Def Leppard, July 6).
The Reibels put the property up for auction a few years later, and Mueller went in to check it out. Although she bid $300,000, after dealing with liens and taxes, she ended up buying Castle Farms for $600,000.
So once she had the property, then what? "There was no vision. It just seemed like a good idea at the time," Mueller said with a laugh. The first year was taken up with cleaning and repairs. In 2001, Mueller took a small step, hosting just a few events. As fate would have it, one of the first was the wedding of Anora O'Connor, who would begin working at Castle Farms one year later.
"This is my 15th, going into my 16th year," said O'Connor. She went from a sales director position at a local hotel to what could generously be described as a step backward, at Castle Farms. "I was an administrative assistant — sort of. It was a leap of faith at first. It was in a shambles. I didn't know the vision, [but] Linda and Rich are just super generous."
Now, all these years later, O'Connor is appreciative of what Castle Farms has meant to her as a career and what it provides for visitors. "In May through October, it's busy with weddings and tours, and November through March it's still one or two events each week," she said.
If Mueller didn't have a grand plan for the place at first, she has since come to see Castle Farms as many things to many people. It's a tourist attraction, with the state's largest outdoor model railroad, featuring over 2,500 feet of track. It's a historical destination, with unique architecture and features. The Castle now has its own line of wines, 1918 Cellars, celebrating the year it was built. You can sample its eight wines in the new tasting room.
And weddings. Mueller thought that eventually the business would be evenly split among corporate events, tours, and weddings. While it does host some corporate events, and tours are increasingly popular, it's really weddings where the Castle has made its mark. "We now have close to 200 weddings each year. Tours are growing. Corporate is not as big as we thought," said Mueller.
Then there's its big birthday: The Castle's three-day centennial celebration kicks off July 3 with a Peek into the Past, with music by the Saline Fiddlers Philharmonic, guided tours, and displays. The Fourth of July is earmarked as Kids Day, and will add to the mix pony rides, family entertainment, and a tea party.
And for those who miss the sight and sound of music and crowds cranking across some of the prettiest pasture in northern Michigan, know that this summer, the Castle will once again be a concert venue. For one day only, on July 5, the Castle will welcome not one, not two, but five bands, starting at 12:30 with Duke and the Studebakers. Charlie's Root Fusion takes the stage at 2pm, 3-Hearted follows at 3:30, Scarkazm at 5, and the Journey Tribute band concludes the festivities at 8:30, followed by fireworks.
Trending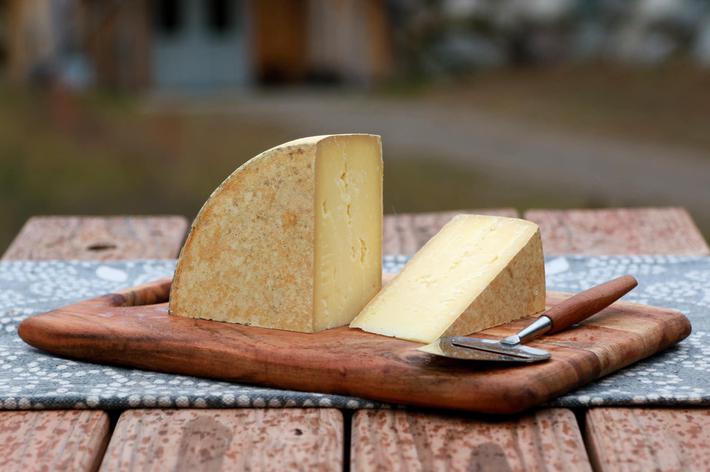 Say Cheese! Five Fromagers Putting Northern Michigan on the Cheese Map
The European Union might be the world leader in cheese production (7 million metric tons annually), and, sure, Wisconsin h...
Read More >>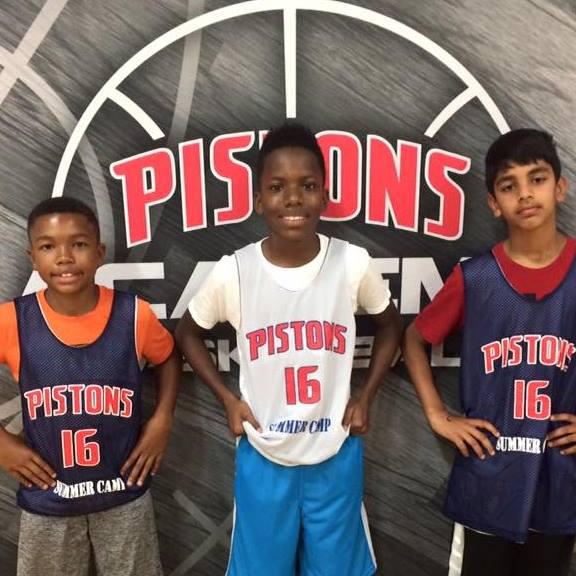 De-troit Basketball!
Is the next point guard for the Detroit Pistons living under your roof? Or do you just want to get your kiddo out of the d...
Read More >>
The Past in Motion
Where can you find 1,000 tractors? What about 600 antique engines? Dozens more old and cool cars and trucks? This weekend,...
Read More >>
Forty+ Years of Fabulous Art
Frankfort may be a sleepy town come winter, but in the summer, the little spot on the water is hopping. And for 46 years, ...
Read More >>