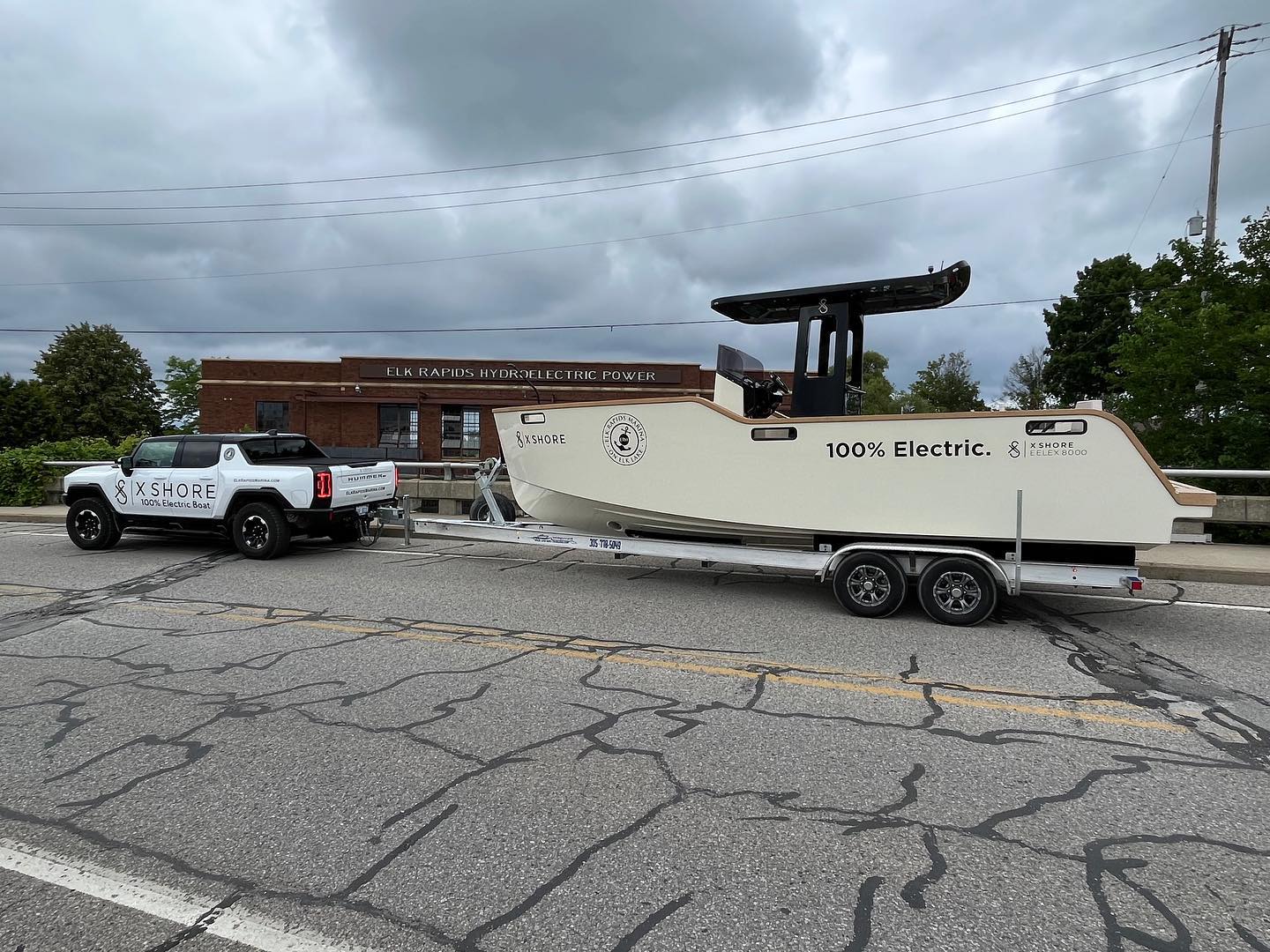 All Electric, All the Time
Electric cars, boats, and bikes race to northern Michigan
During the summer of $5 gas, it was perhaps no surprise that many consumers across the country were trading combustion for electricity. According to a TIME article from May, a whopping 53 percent of active automotive shoppers were "considering a more fuel-efficient vehicle in response to high gas prices."
The electric surge has been building in northern Michigan for several years, but certainly crested a new wave this summer. From the roads to the lakes to the non-motorized pathways, it's gotten easier to spot electric cars, boats, or bikes throughout the region as of late. And while electricity costs are seeing their own spikes, there's reason to believe that the "all electric, all the time" trend isn't going away.
Inside the Electric Car Craze
Just ask Mike McFarlan, general sales manager at Serra Traverse City. Where electric vehicles (EVs) were once a fringe concern for car dealerships, McFarlan says they're now drawing a huge amount of interest from northern Michigan buyers—to the point where dealers can't even keep up with demand.
"In the last couple of years, all the numbers are showing that there is a pretty darn good demand for electric cars," McFarlan says. "You can count on one hand how many EVs we get [on our lot in Traverse City] in any given month, but the ones we do get, typically, we sell right away—and that's if they're not sold before they even get here."
Whether consumers are buying EVs to save money on gas or to be more environmentally conscious, McFarlan says there's no doubting the popularity. For instance, Serra currently has dozens of "orders in the bank" for brand-new EV models like the Cadillac Lyriq and the Subaru Solterra.
According to the International Energy Association (IEA), global EV sales reached 6.6 million in 2021—an all-time record, and double the sales from the year before. Then, in the first three months of 2022 alone, EV sales hit 2 million, up 75 percent from the same three-month period in 2021. The IEA estimates that 2022 will turn out to be another record year for electric cars, bringing EV market share up from last year's 9 percent to around 13 percent.
What's driving the growing adoption in EVs, beyond expensive gas prices? In northern Michigan, a big factor is the region's growing EV charging infrastructure.
Last year, Traverse City Light & Power (TCLP) installed a new charging network that collectively provides 27 spots to charge an electric car within TC city limits, including at the Open Space, the Traverse Connect building, and Traverse Area District Library. Cherryland Electric Cooperative, meanwhile, has installed charging stations in several other more rural parts of the region, including at Blain's Farm and Fleet, Iron Fish Distillery, and Mountain View Mini Mart.
According to Jacob Hardy, who serves as sustainability manager for TCLP, the extra charging infrastructure is helping drivers get past what used to be the biggest impediment to EV adoption in rural areas like northern Michigan: limited travel range.
Case-in-point is TCLP itself, which began a process this year to transition its vehicle fleet over to electric. The utility recently purchased its first EV—an F-150 Lightning, the all-electric version of Ford's flagship pickup truck—and currently has four more EVs on order. While some TCLP team members were initially skeptical about EVs, Hardy says everyone was won over by key Ford Lightning features like regenerative braking. That technology, per J.D. Power, "recovers some of the kinetic energy that would otherwise turn into heat and instead converts it into electricity," which is then used to charge the car's battery.
"With our Lightning, we got an Extended Range one, so we can have a full charge that gets us 300 miles," Hardy explains. "And since it has regenerative brakes, that means that as our guys are driving around town, it's actually recharging the battery. They went an entire week without even plugging it in, and at the end of that week, even with all the driving they do, they still had 230 miles left on the battery."
The Impending Electric Boat Boom
The electric car market isn't the only one that's been stalled by issues of range anxiety. Historically, travel range and charging infrastructure have been even more limited in the marine economy, and electric boat manufacturers have struggled to find a foothold as a result. According to market research firm Mobility Foresights, electric boats currently represent just 2 percent of the total boat market.
But industry players see big potential in electric boats—and see northern Michigan as an ideal place to make an early mark. One early believer is Lewis Cooper, who co-owns Elk Rapids Marina on Elk Lake along with his wife, Susie.
"My wife and I bought the marina about a year and a half ago, and they had kind of a one-boat line [that they were selling] and two pontoon boats," Cooper says. "We were looking for something unique and different to bring to a marina in northern Michigan, as opposed to another Boston Whaler dealer or another Sea Ray dealer."
That search led the Coopers to start a dialogue with X Shore, a Swedish manufacturer breaking barriers in the electric boating space. Crucially, X Shore vessels are powered by a state-of-the-art electric motor that can deliver both speed (30+ knots, or 34.5 miles per hour) and range (up to 100 nautical miles, at slower speeds)—features that have typically been hard to come by in electric boats.
X Shore didn't have much of a presence in the Midwest yet, and had no dealers in the state of Michigan, so the Coopers worked out an agreement to bring X Shore vessels to Elk Rapids. Around Memorial Day, the marina got its first X Shore model on the premises, a demo vessel that the Coopers used throughout the summer to show off the perks of electric boating.
Elk Rapids Marina on Elk Lake is also a key partner in an effort to bring more electric boat charging infrastructure to northern Michigan. Aqua superPower, a London-based marine fast charging network, is eyeing the region for one of its first North American expansions. Currently, the vast majority of Aqua superPower chargers are in Europe, in locales like Saint-Tropez, Monaco, and Venice. In July, Aqua made its first mark on North American waters by launching a fast charger in Lake Tahoe, California. Northern Michigan wasn't far behind: As of August, Elk Rapids Marina on Elk Lake has an Aqua fast charger on its dock.
Scott Canning, Aqua superPower's VP of North American business development, promises the Elk Rapids charger will not be a one-off. Aqua also has a contract in place with G. Marsten Dame Marina in Northport and is in talks with several other harbors and marinas throughout the region, including Duncan L. Clinch Marina in Traverse City. Because northern Michigan has multiple harbor towns along both Lake Michigan and the Chain of Lakes, Canning says the area is an ideal spot for Aqua superPower to set up a charging network.
"What's important to us is having these corridors of chargers," Canning explains. "Because if you've only got one charger in one location, that's not that useful for you to perform what your normal boating day is. We want the transition away from gas to electric to be as uncompromised as possible. Grand Traverse Bay is not huge, but there's a lot of boating activity going on, so it's an ideal place where you can position chargers strategically and get a really solid corridor of charging. That's going to make people feel less anxious about switching to electric."
Flying by on Electric Bikes
Even bigger than electric cars and electric boats is the electric bike market. In 2021 alone, U.S. consumers purchased 880,000 e-bikes. That number not only signified a huge year-over-year increase from 2020 (which saw the sale of 450,000 e-bikes) but also significantly outpaced electric car and truck sales (which ended up at approximately 608,000).
"The demand for e-bikes has grown exponentially over the last two years in northern Michigan and the rest of the U.S.," says Christian Jannsens, owner and founder of the Petoskey-based Latitude 45 Bicycles and Fitness. And while Jannsens says that some buyers "are looking to use the bikes for short trips as a transportation alternative," he points to shifting demographics as the biggest factor behind the e-bike phenomenon. "This demand is primarily driven by an aging customer base looking to use e-bikes for fitness and pleasure."
Where things like charging infrastructure and range anxiety are barriers to would-be buyers in the electric car and boat markets, Jannsens says the biggest hurdle around e-bikes is usually just around understanding the terminology.
For instance, e-bikes are available in Class 1, Class 2, and Class 3 varieties. Class 1 bikes have a max motor speed of 20 miles per hour and are pedal assist only. In other words, Class 1 bikes can be used as regular bicycles when necessary, but also have a mode called "pedal assist" which can be switched on to deliver power from the motor if/when the rider wants help with pedaling. The cyclist must continue pedaling on a pedal assist bike, but will be able to move faster with less effort thanks to the extra power of the motor.
Class 3 e-bikes are also pedal assist only, but come with a 28-mile-per-hour motor max. Class 2 e-bikes, meanwhile, include a "throttle" mode—a source of controversy in the cycling world. When throttle is engaged, the cyclist riding a Class 2 bike doesn't need to pedal at all. Instead, the throttle enables the bike to propel itself forward thanks solely to power from the motor.
For prospective e-bike buyers, Jannsens says the distinctions are important to understand, particularly for reasons of legality and safety.
"Consumers that are looking to buy an e-bike that is able to be ridden on all Michigan trails and is not 'banned' should stick with Class 1s," Jannsen advises. "Consumers that are looking to have support and service for their very expensive e-bikes should also stick with Class 1s. Many of the cheaper online options are Class 2s—bikes with throttles that are banned on all state bike paths and which most bike shops will not touch in terms of service. Class 1s are reasonable and safe on non-motorized bike paths. Class 2s are one step off of a moped or motorcycle and very dangerous on these same high traffic pathways."
Latitude 45 carries a range of different Class 1 e-bikes from trusted brands like Giant, Liv, Momentum, Cannondale, Norco, Electra, and Santa Cruz. Jannsens tells Northern Express his shop has also "recently expanded into Class 1 e-mountain bikes," given that those models are "now being welcomed on the local trail systems."
Trending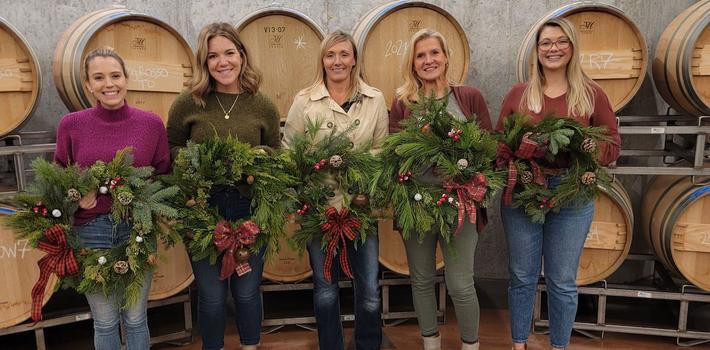 Wine & Wreaths at Mari
If you like wine and wreaths, you'll want to head to Mari Vineyards on Old Mission Peninsula. A 90-minute wreath-mak...
Read More >>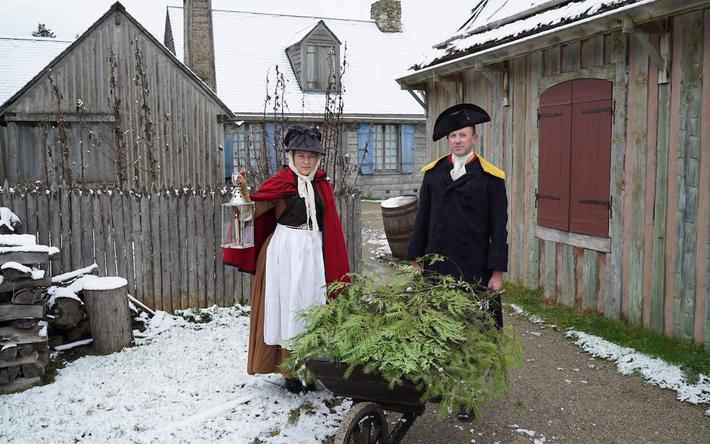 A Colonial Christmas
Christmas is coming to Colonial Michilimackinac in Mackinaw City on Dec. 9. Storytellers will bring to life the stories of...
Read More >>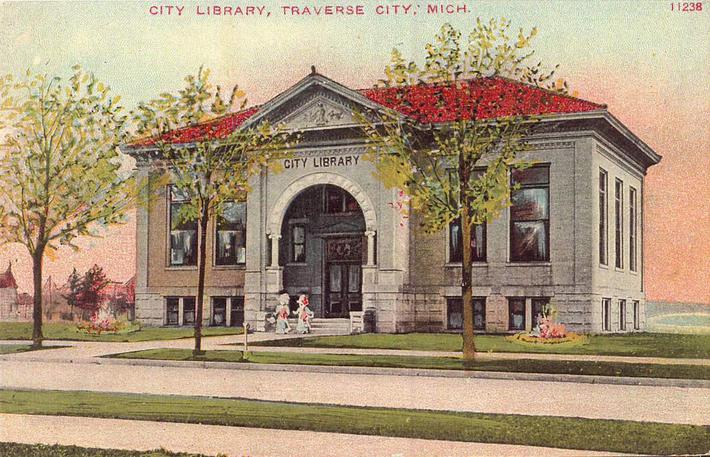 A Literary History of TADL
Next year, the Traverse Area District Library (TADL) will celebrate 155 years of lending books and knowledge in northern M...
Read More >>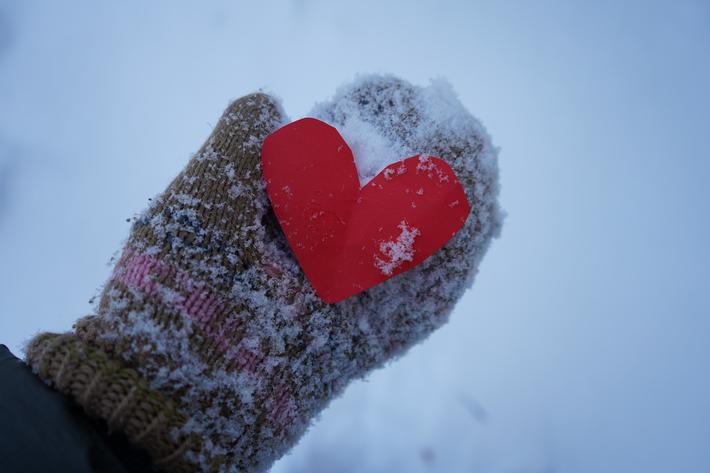 Merry Mittens
The Mitten Real Estate Group of Traverse City is helping make the season bright by kicking off their first Mitten Drive, w...
Read More >>