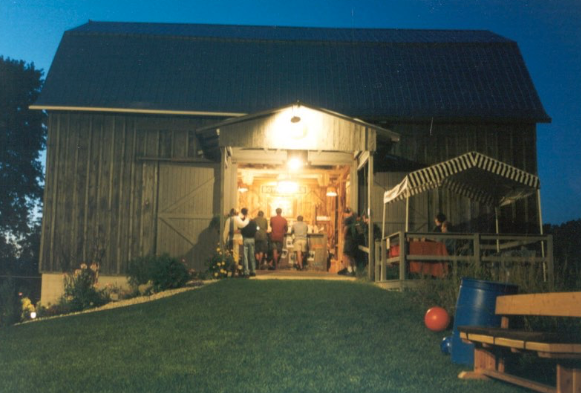 Ambiance and Acoustics Rule at Aten Place
Set in a vintage barn with wonderfully warm acoustics and welcoming a diverse miscellany of live performers, Aten Place offers a distinctive take on local music festivals with both its surroundings and its ambiance.
While the talent is top notch, it's the combination of that talent with the setting that sets this place apart. All of the concerts are presented in the barn itself, an old post-and-beam oak structure on the pastoral hills of an old dairy farm between Boyne Falls and Gaylord.

Depending on the genre of music that's happening that night, you might feel like you stumbled onto a secret countryside Nashville jam session, or perhaps a talent show featuring the best of the best at a quirky upscale summer camp for adults.

CAREFUL CURATION
Aten Place owners Bill Aten and his wife, Maxine, know they've got a good thing going, and they're certainly not complacent about it. Every summer, they make improvements to the venue, which over the past 20-plus years have included the addition of vintage décor for the barn's interior, an outdoor pavilion, and expansions of the stage, sound, and lighting systems.

This attention to detail, not to mention the careful curation of the performance roster each summer, are just a few of the reasons that Aten Place won Crooked Tree Arts Centers' eddi Award in 2014, which honors the best contributors to the arts in northern Michigan.
"We're happy to see that attendance has been so consistent," Bill Aten said. "There are so many people who either live here or have vacation homes up here, and are looking for a unique experience, and we certainly provide that for them."

ROCKIN' NEIGHBORS
Aten Place seats 175 people in the venue itself — "But we often sell another 25 standing-room-only seats, which bumps it up to 200," Aten said — plus 100 lawn tickets, where guests enjoy picnicking in the outdoors as they listen to the music. No food or beverages are sold on site, so the concerts take on a neighborly air, as guests often share potluck dishes, desserts, snacks, and beverages with their fellow concertgoers. Some meet up regularly just for the concerts, as a summer tradition.
This year, Aten Place has sold the highest number of their season passes ever, at $180 for all shows in the 2017 summer season (single ticket shows are $16 each per person by credit card, or $15 cash). One bonus: All tickets are transferable.

"You bought the seat, so it's your seat," said Aten. "So if you're unable to go to a particular show, you can gift that show and your seat to someone else, which is nice for people."
'ROUND THE WORLD
Among the diverse acts performing at Aten Place this season are Igor and the Red Elvises (July 1), a Russian "folk 'n roll" group led by Igor Yuzov. The band is known for both its rollicking, often downright crazed, live shows, which have taken them on major concert tours as well as into placements in film and on TV (you might have seen them in the movies Mail Order Bride and Six String Samurai, or TV shows "Melrose Place" and "Penn and Teller's Sin City Extravaganza".)

Mulebone (July 15) is a Brooklyn duo whose version of the blues leans toward the boogie/classic side, á la Howlin' Wolf.

Also of note are The RFD Boys (July 22), the house bluegrass band of Ann Arbor's famed venue The Ark; and the Everly Brothers-esque, tuneful harmonies of James Moors and Kort McCumber (Aug. 12.)

Winding up the 2017 summer season at Aten Place are The Steel City Rovers (Aug. 19), which blend classic American rock, rockabilly, and Celtic music; and The Ragbirds, frequent Aten Place performers who blend folk, pop, and world music into their own audio stew.
STATUS QUO
Bill Aten is ready for another big summer at Aten Place. He said that after two decades of working at it, he's now happy with the amount of guests they welcome to their venue and the amount of shows they book each summer. With the series being so seasoned now, Aten even has time to enjoy the music himself; he said he has three acts this year that he's looking forward to in particular.

"I'm excited to have Igor here for the first time," he said. "I'm also anxious to see The Steel City Rovers and their 'Celti-billy,' as they call it."

"And I'm pleased we'll be wrapping up the 2017 season with The Ragbirds," he continued. "This will be the fourth time they've been here. They're lots of fun, so great, and so high energy. I think we're at status quo here at the barn — we're as big as we want to be, and I feel good about it."
The Aten Place Concert Series takes place at the barn on 03492 Old Mackinaw Trail in Boyne Falls, 19 miles west of Gaylord. www.atenplace.com, (231) 549-2076.

Trending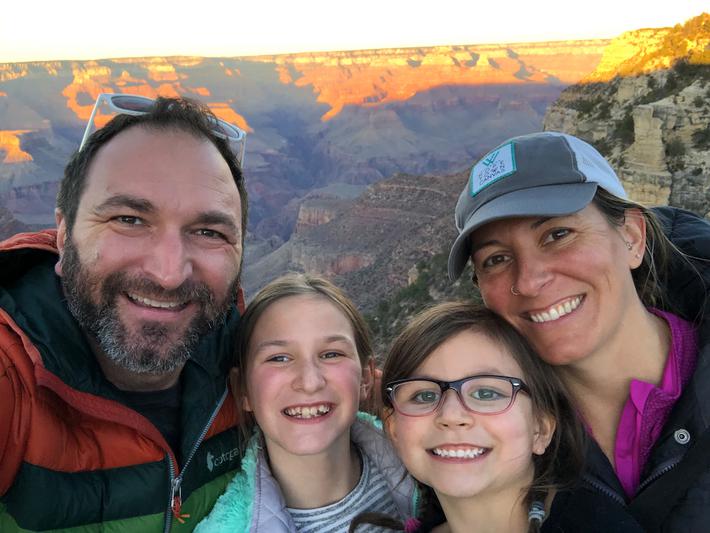 A Nine-month Family Vacation
Long before the pandemic, Joe and Christina Sanok had a plan. A dream, really: They wanted to take off with their kids and...
Read More >>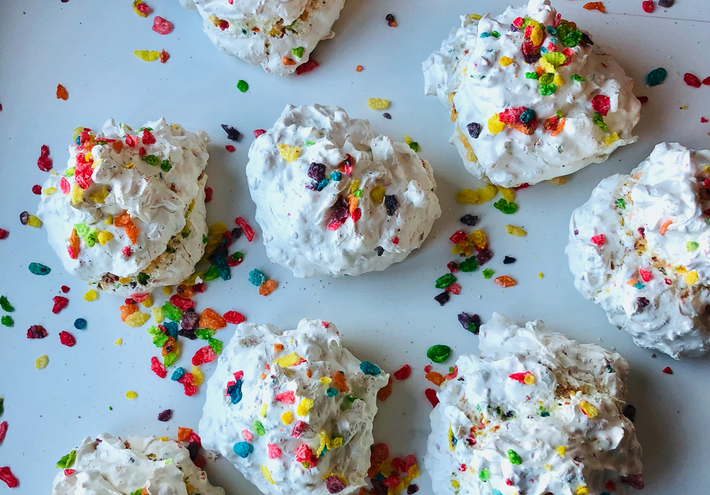 7 Batches Made in Heaven
Let's be honest: Picking the best cookies in northern Michigan is an impossible task. There are so many "right...
Read More >>
Respecting the River
Forever, the Grand Traverse Band of Ottawa and Chippewa Indians (GTB) has regarded the water — and the Boardman/Otta...
Read More >>
Not a Clue
Surely politicians wouldn't be so clueless that they'd lie about COVID-19 deaths or take a vacation during a statewide eme...
Read More >>
↑