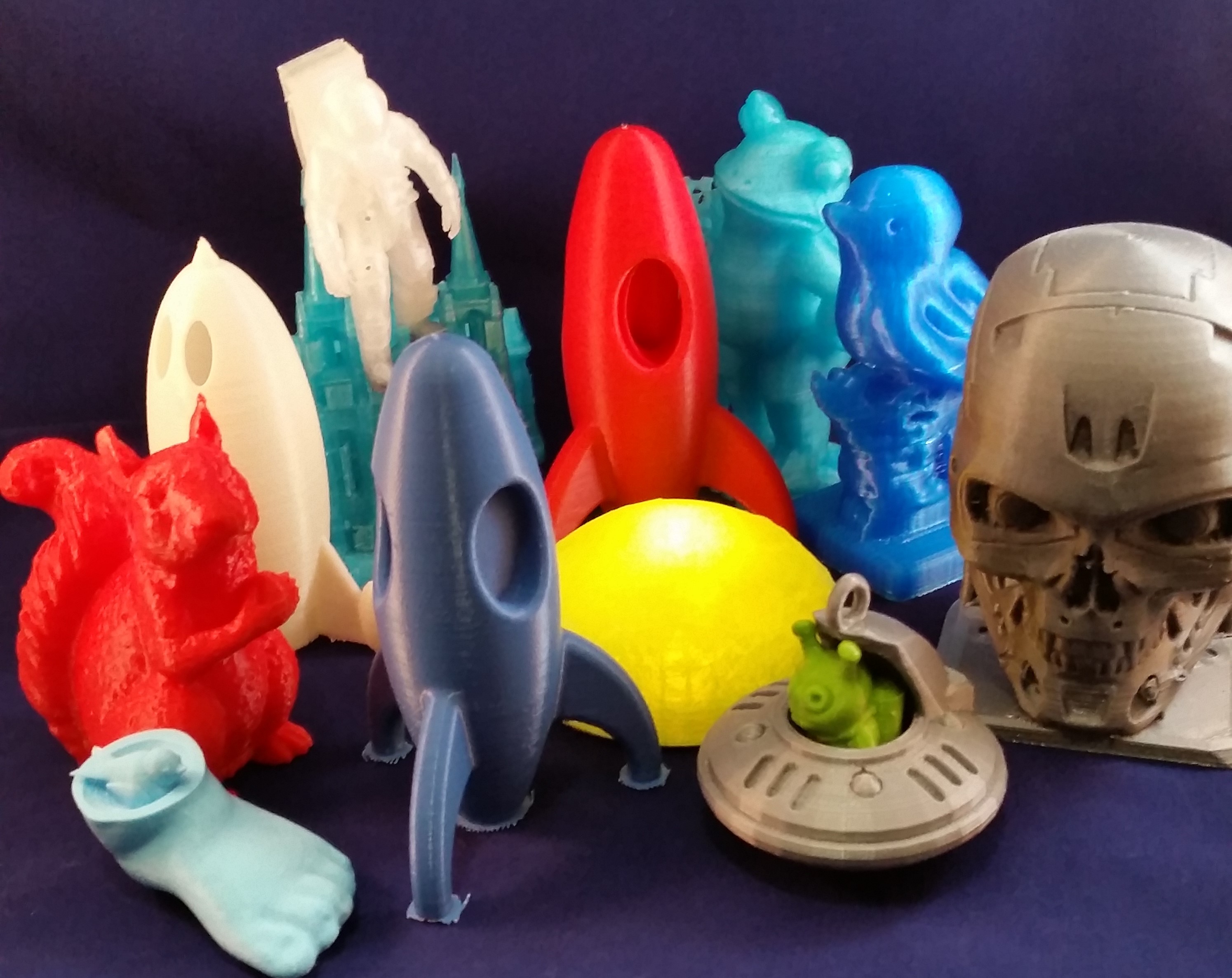 Ambition in Three Dimensions
Traverse City's DreamLab Industries
Everyone thinks random thoughts while doing mundane tasks, but if you're Brandon Williams, you take one of those thoughts and run with it – in his case, straight toward the rapidly advancing technology of 3D printing, the futuristic pastime that Williams has developed into a new Traverse City-based business.

"The idea came to me while I was taking a shower one evening back in July, 2016," Williams said. "I had just been laid off from my job and thought it was time to go out on my own. I had a few ideas for new products but did not have the capital to have them manufactured, so I started researching. 3D printing popped up, and I was instantly in love."

LEARNING CURVE
3D printing is a simple enough process but one that can be difficult to master. Also known as AM, or Additive Manufacturing, the process involves synthesizing a three-dimensional object by utilizing computer design and control to lay down successive layers of materials, essentially "stacking" them to fill out the shape, design and details. It starts with a CAD (computer-aided design) and then utilizes 3D modeling computer software to translate the design to a 3D printing machine, where it can be printed in materials ranging from plastics to rubber to metals. Williams sold a few of his personal items to acquire his first DIY 3D printer kit; he had zero experience with the process and had never designed a product in his life. But he had plenty of ideas and some solid educational tools to assist him.
"I had studied mechanical engineering in college but ultimately graduated with a bachelor's degree in business from NMU," Williams said. "Learning AutoCAD all over again was not easy and was certainly a steep learning curve, but I managed to push through by studying and practicing day and night, literally until I had the designs I wanted." He dubbed his new venture DreamLab Industries ("because I believe that whatever I can dream, I can build") and set out to craft and sell products made in Michigan from eco-friendly materials.
TRENDY TRINKETS
Williams built a laboratory in his garage in 2016 and began production. "I felt that starting small in my own garage would save on overhead," he noted. He soon found that the classes he'd taken back in 2004 were already outdated, so he ordered whatever books he could find on 3D printing and design and studied day and night. "I crammed a four-year degree into a few months of intense self-training," he said.

Williams focuses primarily on products made of the plastic resin PLA (polylactic acid), which is biodegradeable and made of corn. "I have to use eco-friendly materials or I can't sleep at night," he explained. His product line so far includes witty trinkets perfect for gift giving with an appealingly nerdy edge: squirrel toothbrush holders, a literal "tooth" brush holder, UFO nightlights, the Crystal Dreamlight, a DNA-shaped jewelry rack, various keychains and Fishy Pinchy's, which are Williams' own brand of kitchen bag clips. "People think they are very unique and cute, and they make a great addition to any household," he said.
GRATIFYING GROWTH
Transforming the PLA into, say, a UFO requires a strong mechanical aptitude and a great deal of patience. "3D printing still has a way to go, and the machines need a lot of attention and maintenance," Williams said. "The ability to understand the materials is also vital, as some perform better than others."
Williams also manages all aspects of the business on his own. "I'm trying to grow the business and at the same time design, prototype and manufacture the items myself along with marketing, selling, keeping the books in order and [managing the] upkeep on the machines. The most challenging aspect of all would have to be the balancing act between running the business and trying to be an amazing father and husband to my beautiful wife."
But so far, it's a gratifying business, with more than a pinch of fun. "The most rewarding feeling is knowing that what I am building will be passed down to my two sons," Williams said. "My five-year-old, Jack, loves to hang out with me in the lab and helps me come up with some of the more 'interesting' products."
Williams reaches out to others as well. During the Christmas holidays, he designed some kids' toys and delivered them anonymously. "I like to go on Facebook and find families in need and reach out with a little something fun," he said.
VETERAN'S VISION
Next up, Williams is seeking capital to purchase an injection molding machine that will help him streamline the manufacturing process. He's also working with the Department of Veterans Affairs to become a certified disabled veteran-owned business (Williams served with the Navy in the Persian Gulf for four years), which will open up federal business opportunities to him. You might also see some of DreamLab Industries' products on Meijer store shelves in the near future as Williams seeks investors to help him expand; he's also seeking people looking to learn about 3D printing and product design and salespeople to help him get the word out even more.
"This is a very lucrative business as there are limitless possibilities," he said. "We are a startup and growing fast. I envision this business becoming a place where the dreamers can go to dream, the builders can come to build and the creative can come to thrive. All of our products are one of a kind and practical, which makes it such a dream to do every day."

For more information, visit dreamlabusa.com. If you're interested in helping Williams grow his business, visit gofundme.com/dreamlabindustries.
Trending
Dinghy's Smoked Barbeque Ribs
Dinghy's Restaurant & Bar in downtown Frankfort was hit particularly hard by the pandemic restrictions. "W...
Read More >>
Not a Clue
Surely politicians wouldn't be so clueless that they'd lie about COVID-19 deaths or take a vacation during a statewide eme...
Read More >>
Respecting the River
Forever, the Grand Traverse Band of Ottawa and Chippewa Indians (GTB) has regarded the water — and the Boardman/Otta...
Read More >>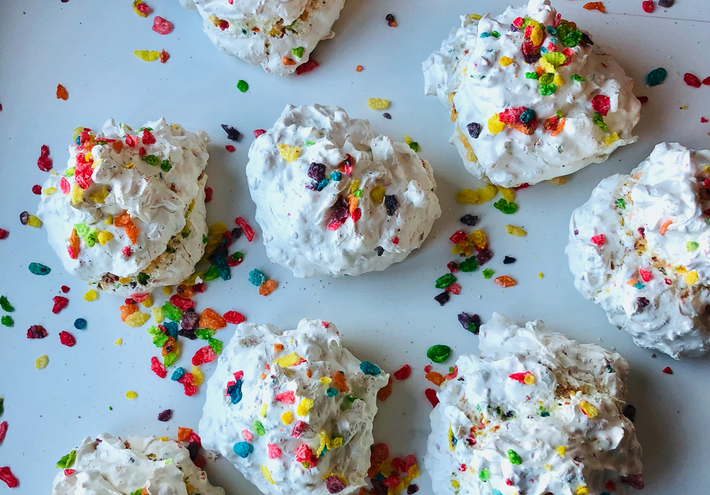 7 Batches Made in Heaven
Let's be honest: Picking the best cookies in northern Michigan is an impossible task. There are so many "right...
Read More >>
↑