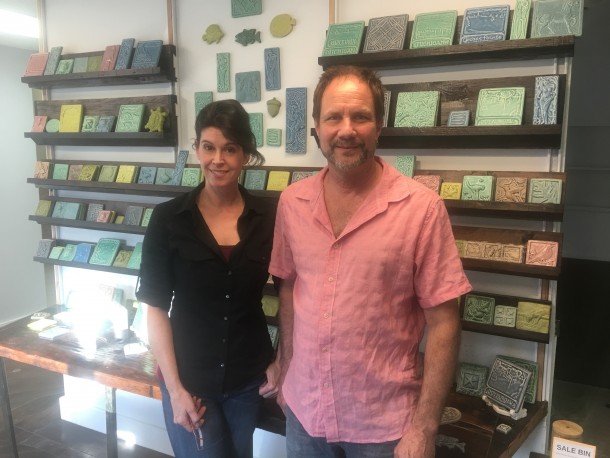 An Esteemed Tile-making Duo's leap North
From Detroit's famed Pewabic Pottery and WSU's fine arts to Alden's Whistling Frog
Moving to a new home and business location isn't easy. Doing so months before a pandemic shuts everything down — that definitely doesn't make for a smooth transition. But that's just what Rick Pruckler and Tonya Lutz did, migrating from Ferndale to northern Michigan.
Like so many others, they'd vacationed in the area, and when the couple decided to move north, they brought their business, Whistling Frog Tile Company, with them. From their new home in Alden, they create and sell decorative tiles. Dog tiles, cat tiles, bird tiles. Industrial shapes, images from nature, alphabets, destinations — they're all fair game for the two artists.
CITY-HONED SKILLS
Pruckler's interest in ceramics took him from Iowa to the University of Michigan, where he earned his master's in ceramics. He then landed a job at the famed ceramic studio Pewabic Pottery in Detroit. Housed in a 1907 Tudor Revival building (designated a National Historic Landmark), the studio and school offers classes, pottery made in-house, and design and fabrication services for both public and private buildings.
Pruckler had worked there for decades, until the pandemic reared its ugly head. "I got a job [there] and had been there ever since, until COVID shut things down. In 1986, I worked on the People Mover. I was teaching down there, too," said Pruckler.
He also learned tile-making and began doing his own designs on the side, which became Whistling Frog in 1987. In 2011, he was joined by Lutz, a graduate of Wayne State University's fine arts program and a sculptor by training. "I learned the craft at Wayne State, graduated, and hit the ground running," she said.
Together the two worked in Ferndale, where Pruckler had established a studio. "In the early '90s there were a lot artists there, a lot of art," he said.
VENTURING OUT
Over the years, Pruckler was able to lend his talent to numerous public art projects, such as the People Mover and the Michigan Welcome Center mural at the Ambassador Bridge. He worked with renowned Detroit artist Hubert Massey on the lattermost.
Still, they wanted to find a way to ensure income from their tile-making. They tried the tradeshow route in 2014 and failed to make a dent. Then they researched and emailed galleries across the country that they felt would be a good fit for selling their tiles. The response: Zilch.
So they went old school. They took their online research and once again contacted galleries they thought appropriate, this time via colorful snail-mailed postcards that showcased their work. Third time's the charm: Their tiles are now displayed at nearly 100 galleries and museum shops across the country.
They also sell tiles online through their website and on Etsy, and their home and studio is also a retail shop. "I've been through downturns, so I'm always looking for different sources of income," said Pruckler. "Tonya had done Etsy. That saved us."
Their business demands eventually outstripped their space in Ferndale. "We outgrew our home. We were running the business out of the basement and garage," said Pruckler.
A FLYING LEAP
So they began looking for a new location and decided to take a leap of faith. "We vacationed up here and were looking for a little place," said Lutz. They were hoping to find a location that would enable them to work and live on the same site, and ultimately found a place in Alden they thought might work. "We turned around in the lot here, and thought, 'Well, it's for sale.' In August 2018, we purchased it and opened July 4, 2019," she said.
Even with their multi-pronged marketing and sales approach, when the pandemic hit some seven months after their opening, the two weren't sure what the future held. "March was quiet," admitted Lutz.
"It scared us to no end," added Pruckler.
While the shutdown limited income opportunities, it also offered an opportunity. Because they live in their studio space, they suddenly had more time to create. "For artists, being locked down to the studio is not punishment," said Pruckler. And soon enough, the orders soon started trickling in online. As the months wore on, they were able to reopen their shop (as long as patrons wore masks).
ART IN ACTION
The process at Whistling Frog was and is completely hands-on. Each piece is handcrafted by the two, from making the molds to firing and finishing them. The clay and glazes are all crafted using sustainable processes.
They also make sure they give back, with a portion of the profits from each tile sold going to a non-profit. Each line goes to a different charity, from local organizations such as Grass River Natural Area and Torch Conservation Area to the Detroit Institute of Art, the Ferndale Public Library and the Alliance for the Great Lakes. As an example, every dog tile sold generates $1 for PADs for Parkinson's, a research program which trains dogs to detect Parkinson's Disease.
The duo is quick to praise the others in the area. "Other tile-makers are doing great work," said Lutz, citing Little Traverse Tileworks and Sporck Tileworks.
"We all have our own unique styles," noted Pruckler.
OPEN FOR VISITORS
Their studio/shop/home is open 11am to 5pm Thursday through Monday or by appointment at 11991 SE Torch Lake Dr., in Alden. They also still maintain their Ferndale location, as Pruckler continues to work with Massey and on other projects downstate.
Though he's been doing it for more than 30 years, Pruckler has no intention of slowing down. "It's always different. Every day there's some new creative challenge," he said. "It keeps me engaged."
Lutz agreed, pointing to the input from customers as a key to keeping the business thriving and the two of them enthused. "The best ideas come from customers," she said. As an example, she cited the dog tiles. Many of them were suggested by customers who wanted their own breed recognized. "Seeing their ideas come to life is daily affirmation."
Trending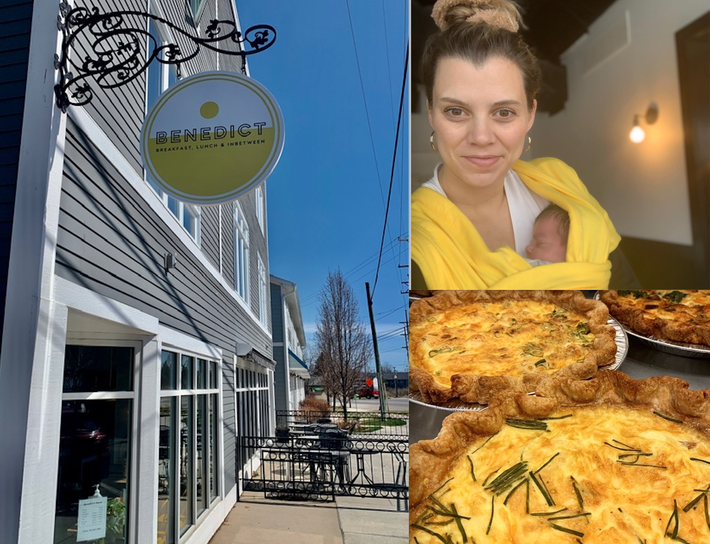 Benedict
No matter the weather, Traverse City's newest breakfast and lunch restaurant, Benedict, radiates a welcome as warm a...
Read More >>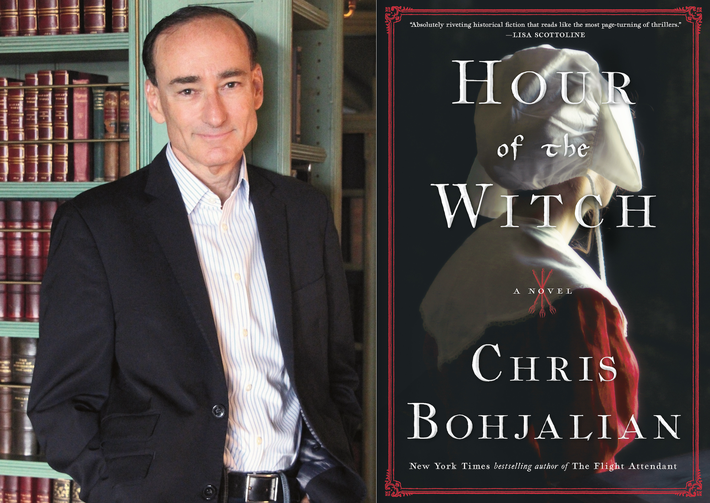 Sneak Peek: Chris Bohjalian to Talk with Locals Before Next Novel Drops
Award-winning author Chris Bohjalian is one of those people who was born to write. A schoolroom hobby-turned-carefully-hon...
Read More >>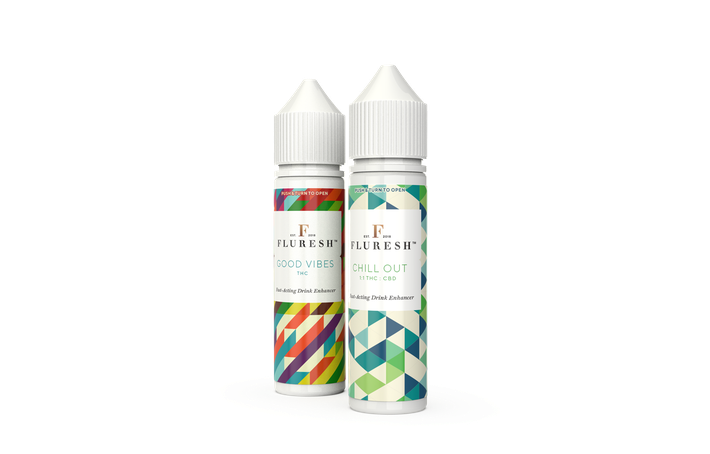 Eat, Drink, Rub: THC Products Review
Progress, thy name is marijuana. Despite what for any other industry would be major stumbling blocks — major disrup...
Read More >>
The DIY Lobotomy
"Did you read the review in The New Yorker of the new Philip Roth biography?" I asked my well-read conservativ...
Read More >>
↑