An Up North New Year's Eve
What to do, where to go to make your entry into 2018 unforgettable
Who's ready for a little champagne and a lot of dancing? Get your best shoes on for this New Year's Eve, as there'll be plenty of dancing at northern Michigan's biggest New Year's Eve parties. Here's what's happening around the region the evening of Dec. 31, 2017.
ACME – Grand Traverse Resort New Year's Eve Dinner/Guest Celebration
Snag your reservation now for the limited-seating New Year's Eve dinner on the 16th floor of the resort's tower, which will feature a special New Year's Eve menu with wine pairings, plus acoustic music from John Pomeroy. If you want to take your New Year's Eve to the next level, book an overnight stay at the hotel for the night, and you'll be welcomed to a special New Year's party for guests and club members only. The Michigan Ballroom will be set up with arcade games, billiards, a DJ for dancing until 1am, and a balloon drop at midnight, plus an assortment of light foods and a cash bar.
WHERE: The Aerie Restaurant and The Michigan Ballroom in Grand Traverse Resort, Acme
WHEN: 5pm–1am
COST: Contact the resort.
INFO: grandtraverseresort.com or (231) 534-6000
CHARLEVOIX - New Year's Eve Bridge Drop
Who needs to drop a ball when you can drop a bridge! That's what Charlevoix does with the US-31 drawbridge over the Round Lake Channel Before the midnight drop, there's an all-day party downtown that offers activities galore: horse-drawn carriage rides, S'mores, arts and crafts, and the popular Snowman Making Contest. Restaurant and lodging specials abound, and no pressure if you have to turn in early; Charlexoix hosts two big firework shows — one at 9pm and the other at midnight.
WHERE: Downtown Charlevoix and Bridge Park
WHEN: Activities start at 1pm, event closes at 2am
COST: Free to watch (purchase your own food/beverages)
INFO: visitcharlevoix.com/bridgedrop
GAYLORD – New Year's Eve Bash Times Two at Treetops
Start with Treetops' prime rib buffet ($29.99 adults/$7.99 kids), and then choose from the Family Party or the Adult's New Year's Bash, depending on what kind of experience you'd like to have. The Family Party includes DJ music, special appearances by Disney-themed characters, balloon animals, cookie decorating, and a late-night snack and pop buffet. The adult version in the Oak Room is for those 21 and older, and includes live music, dancing, party favors, glow sticks, a cash bar, and late-night snacks. Both parties will enjoy fireworks at midnight.
WHERE: Treetops Resort Gaylord
WHEN: 8:00pm–1am
COST: Tickets start at $10 and vary by age group/party.
MORE INFO: treetops.com or (888) 906-5668
PETOSKEY - New Year's Eve at the Crooked Tree Arts Center
Established in a bid to bring family and friends together sans alcohol to celebrate the arrival of the new year, CTAC's unique celebration combines performances and workshops in music, theater, dance, and art that you can experience simply by wandering through the three different buildings participating in the event: the CTAC, the Petoskey District Library, and the Carnegie Building. Food and refreshments help keep everyone, well, refreshed until the "Midnight at 9" (9pm) ball drop on Division Street, which lets everyone in the family welcome in 2018 together, and still get back home at a reasonable hour.
WHERE: Crooked Tree Arts Center, the Carnegie Building, and Petoskey District Library, all on Mitchell Street in downtown Petoskey
WHEN: 5pm–9pm
COST: Adults $10, students $5
MORE INFO: crookedtree.org or 231-347-4337
TRAVERSE CITY – CherryT Ball Drop
The CherryT (think "charity") Ball Drop benefits local area food banks and downtown businesses with its proceeds, and you benefit, too, by getting the chance to dance away the old year right in the middle of the street in downtown Traverse City, with fireworks bursting overhead and a DJ cranking out the beats. Hang out with your fellow revelers (just a couple thousand pals, you know …) to watch a giant illuminated cherry drop at midnight.
WHERE: Intersection of Front and Park streets in downtown Traverse City.
WHEN: 10:00pm–midnight
COST: Suggested donation is $3 or three non-perishable food items
MORE INFO: cherrytballdrop.com
Happy SKI Year!
Celebrating on the slopes? Each ski resort in northern Michigan offers up its own take on New Year's Eve festivities!
BOYNE HIGHLANDS – Harbor Springs
The Highlands offers two options: a teen party, featuring DJ Ethan, from 10pm to 12:30am, and the Zoo Bar New Year's Eve party for adults, which runs from 9pm to 1am and features live music from northern Michigan's own The Remedee, plus snacks, party favors, and a cash bar. Free for resort lodging guests, $5 cover charge for the public. The torchlight parade and fireworks start at 9:30pm. INFO: boyne.com
CRYSTAL MOUNTAIN – Thompsonville
Crystal Mountain offers several different party opportunities. The Luau Family Fun Party runs from 4pm to 8pm, with games, crafts and dancing. The Teen DJ dance party includes snacks, soda, and music in the Crystal Center. In the Vista Lounge, you'll find live music and party favors for adults. Also for adults is the New Year's Eve Bash, complete with more music, and the Bash Buffet. Torchlight parade and fireworks starting at 11:45pm. INFO: crystalmountain.com

BOYNE MOUNTAIN – Boyne Falls
Boyne Mountain is offering two parties: one in the Matterhorn room with kiddie cocktails and games for your youngsters, and for adults, the Snowflake Lounge will feature entertainment and drink specials for a $10 cover charge. The torchlight parade and fireworks at the mountain will start at 9:15, with the best viewing for all from the base of the hill near the Victor run. INFO: boyne.com

NUB'S NOB – Harbor Springs
You'll have to take the late-night party elsewhere, but you can at least start the evening right with Nub's Nob's early torchlight parade, which starts on New Year's Eve at the bottom of the Green Lift at 6pm. Nub's Ski Patrol, along with the winter sports school skiers, will ski down Smokey with flares in hand to weave a pretty display of lights for the whole family. Free of charge. INFO: nubsnob.com

SHANTY CREEK – Bellaire
There's plenty do on New Year's Eve throughout the three villages at Shanty Creek. Kids' Night Out runs 6–10pm with games and snacks; dueling pianos entertain the Family Dinner Show at 6:30pm; and the River Bistro will be the pick of sport fans with its eight big screen TVs and indoor sporting games. Rock out with The Rock Show at Ivan's in Schuss Village — it starts at 9pm for a $10 cover — and then enjoy the big fireworks display over Summit Mountain at midnight. INFO: shantycreek.com
Trending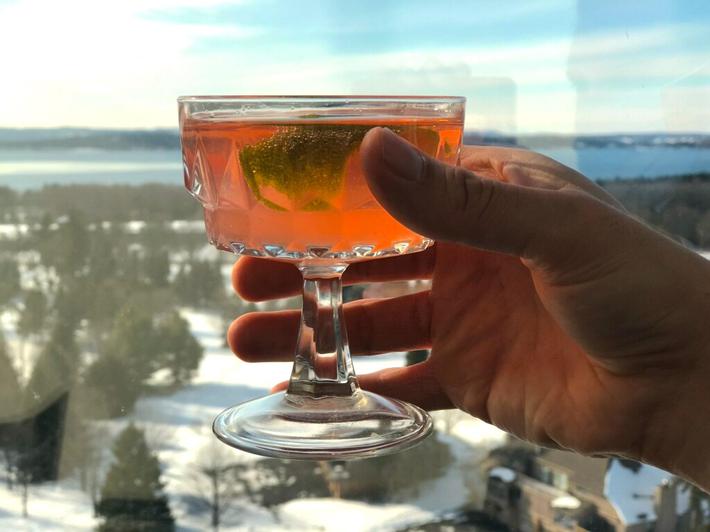 Tiny Pink Bubbles
Hey, ladies, do we have the pink drink for you: Aerie's Tiny Pink Bubbles. With a taste and body as delicious as its...
Read More >>
The Power of Our Example
Every new president faces a daunting array of problems, but 2021 will go down in the history books: Our country is under s...
Read More >>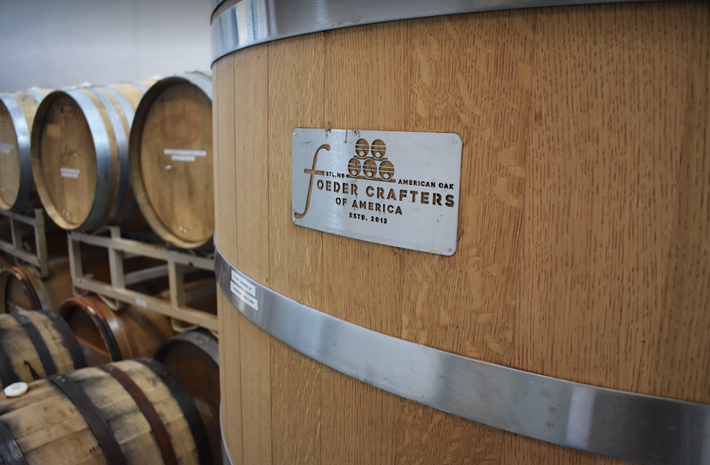 Getting Wild with the Foeder
Drinkers with a discerning eye may have noticed a couple interesting-looking wooden containers in the back of Traverse Cit...
Read More >>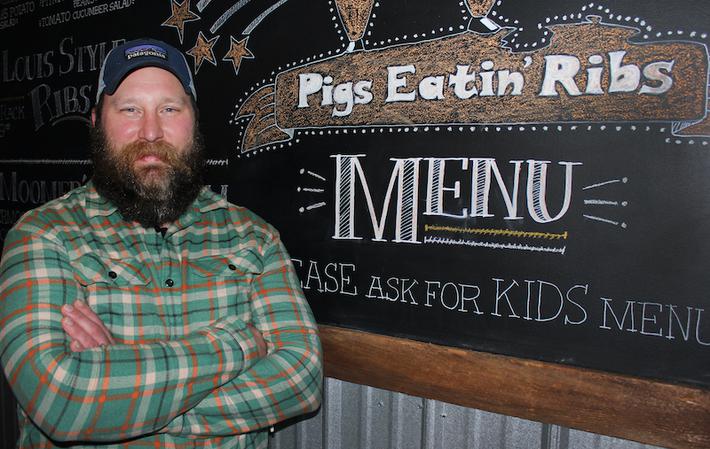 Charlevoix's Pigs Eatin' Ribs
By 2008, Charlevoix Chef Adam Kline had seen and tasted enough. The Northern Michigan food scene had stagnated, he said, i...
Read More >>
↑