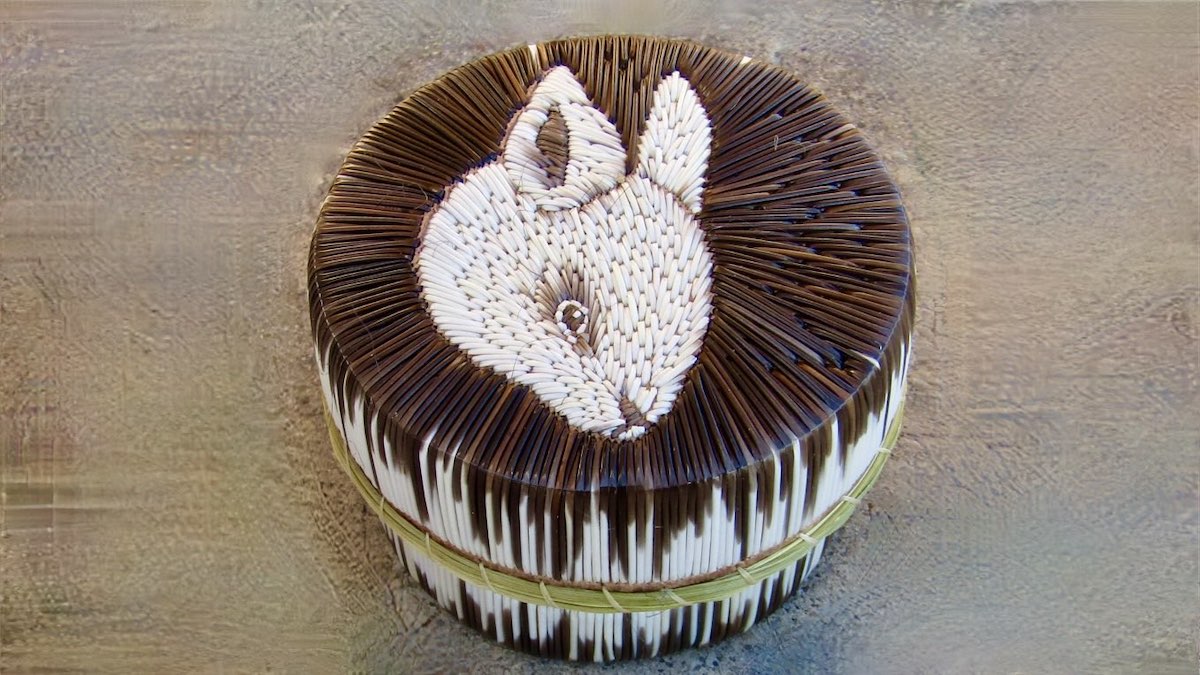 Ancient Arts
Local quillwork and beadwork artists share their histories, inspirations, and creations
By Al Parker | March 18, 2023
Yvonne M. Keshick's eyes brighten with excitement when she remembers the first time she ever designed and crafted quill art more than half a century ago.
"I was very shy and couldn't go looking for a job," recalls the 76-year-old Harbor Springs resident and member of the Little Traverse Bay Bands of Odawa Indians. "But JFK and LBJ started a jobs program, and I joined. I was sent to work in a store, the Ottawa and Chippewa Arts Co-op."
There she met Susan Shaganaby, an elder who taught her the art of making items from porcupine quills, white birch, spruce, cedar, and other natural items.
"I worked as kind of an apprentice with her for six years," says Keshick. "I liked it right away. It took me a week to make my first quill box. I showed it to her and she said, 'Well, it looks pretty good,' and she put it in a display case at the store. I went for lunch and when I came back, it was gone."
It was the first of thousands of items Keshick has crafted and sold over the decades. Throughout the years, her talents were vital during tough financial times. "Quillwork was subsistence work," says Keshick. "[The money] came in handy when we wanted to turn the lights on."
Art and Heritage
The act of adorning personal items with dyed porcupine quills is an art form that predates the era of glass beads. Quillwork takes a great deal of patience, as each individual quill has to be dyed, sized, and then carefully attached in its proper spot. The quills are small, thin, sharp, and more delicate than beads. Quilled items are also more difficult to care for than beaded or leather works.
Some tribes used quillwork to signify social status; for example a war shirt might express a tribe, along with a warrior's rank and his exploits. But the quills were also used to make functional baskets that held all types of foods, herbs, and other goods. Items such as dolls, bags, and knife sheaths also feature intricate, colorful embellishment, often with geometric designs. "People like wolves, bears, and other predators," says Keshick. "And they like the floral ones too."
Unlike painters or sculptors, quill artists have found it increasingly difficult to obtain the items needed for their creations. Keshick gathers her materials—mostly quills, white birch, and sweet grass that she picks from a spot in Cheboygan County—a year in advance.
"I use roadkill," explains Keshick, who can get about six weeks worth of quills from a single porcupine pelt. "Ten years ago there was an epidemic [among porcupines], and a lot of them died. And the tribe put a moratorium on taking porcupines."
It's not unusual for her to return from a shopping trip or an errand and find a pelt on her porch, dropped off by a friend who knew she would treat it with respect and create something of beauty.
"People we know let us pick the birch," she says, noting that "native birch are dying off from a beetle. It's getting harder [to find materials]."
Despite the challenges, Keshick still makes her own designs and teaches others the intricate art of quillwork, passing on knowledge to younger generations of tribal members. Her classes usually have 10 or 12 students, and over the years, she's taught hundreds of students, including her four children.
Even though her work has been slowed by carpal tunnel pain, Keshick currently has a special project in mind. "I'm going to make my own urn for my ashes," she says. But until then, she plans to continue with the art that has been so important to her and others for so many years.
"I just fell in love with it," says Keshick, who is preserving her heritage with each and every piece she crafts. "Funny—it still takes about a week for me to do a quill box. A quill bracelet, a couple of days."
All in the Family
Evidence that artistry runs in the family, beadworker Pauline Walker is Keshick's older sister. She's 77 and learned how to create beautiful, functional items during one of the darkest times of her life.
"I learned at the boarding school," she recalls. "The nuns and the elders taught us."
She and hundreds of other Odawa children were taken to Holy Childhood of Jesus in Harbor Springs. According to reports, it started as a mission school in conjunction with the tribe and the local Catholic Church. But federal policies toward tribes changed, and by the 1880s, the boarding schools were more like prisons than places of learning. Indigenous languages and dress were forbidden, and students were punished and beaten for practicing their culture.
"We were beaten when we were bad and we were beaten when we were good," says Walker, her voice growing softer as she recalls the eight painful years that she and Keshick attended the school.
One of Walker's creations, a four-inch orange and black doll swaddled in black and hanging from a black lanyard, is done in honor of the survivors of the harm done at the Harbor Springs school, which didn't close until 1983.
"It's a reminder of the boarding school survivors," she says. "Orange is a survivor color."
But she also crafts other creations, like bracelets, key charms, chokers, pouches, and phone bags. Her palette includes mostly black, red, white and yellow beads. "Four colors of the people, four seasons, four emotions," she explains.
The Next Generation
Aanzhenii Bigjohn, 26, got her love of beadwork from a revered family member.
"I am Odawa and Ojibwe and a Grand Traverse Band member," she says. "I remember asking my Grandma Dee to teach me how to bead when I was seven [or] eight. She started me off with one needle. I would bead little things, but it wasn't until I was a teenager when I started to take it seriously. I knew I wanted to bead and to be good at it. Beading is a good way to feel connected to my culture."
With her Odawa and Ojibwe background, Bigjohn leans toward floral creations. "We tend to represent florals; every tribe has their own representation," she explains. "I'm more comfortable beading florals because that's what I grew up beading, and it's also my favorite thing to bead."
Bigjohn, who moved to Milwaukee four months ago, has a Facebook page, "Aanzhenii's beadwork," where she posts projects and can be contacted. The most common things people request are logos of their favorite sports team—she's done the "Old English D" of the Detroit Tigers and helmet logos for the Super Bowl Champion Kansas City Chiefs.
"I like when I get an order that tests me and makes me think twice," she says.
Whatever the project, beadwork takes time, but that doesn't bother Bigjohn. "It's something that I don't think about. I guess when you find pleasure in doing something, the time just flows. I never noticed how much patience it took until someone mentioned it. Whenever I'm beading, I stop often to admire the work and sparkle of the beads."
Trending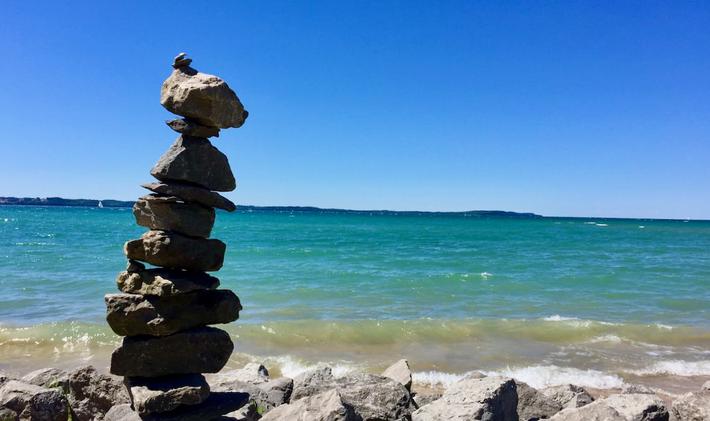 How Healthy Are Our Waters? Experts Weigh in on the Well-being of NoMi Waterways
We're all about to be waist deep in the busy summer season, and for many of us, it's also time to get waist de...
Read More >>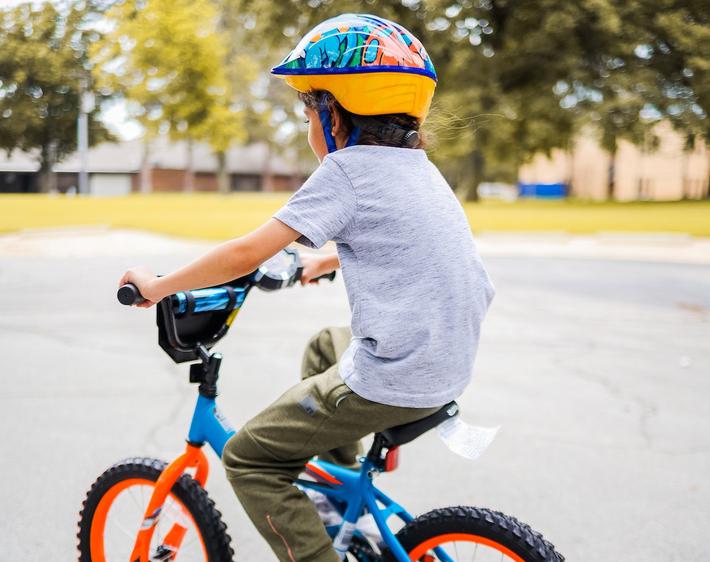 A Bike Extravaganza for the Kiddos
This event is brand new to northern Michigan: The Lynn Duse Memorial Kids' Bike Fest. Duse, the longtime Petoskey bu...
Read More >>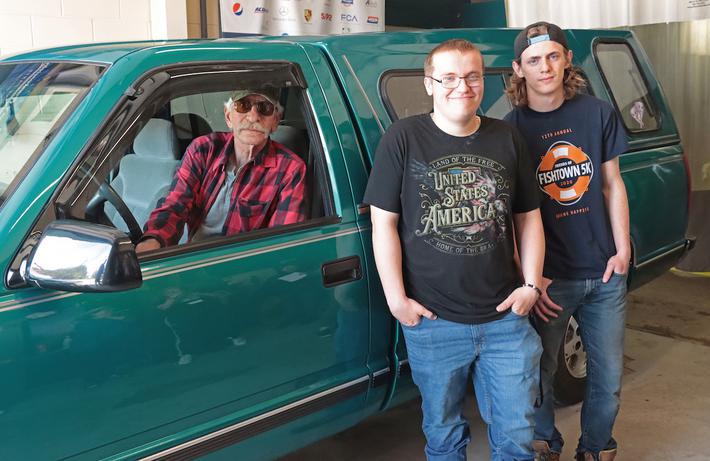 A Year-Long Restoration Complete
When a deadly tornado hit Gaylord last May, it left a trail of destruction to people's homes, businesses, and proper...
Read More >>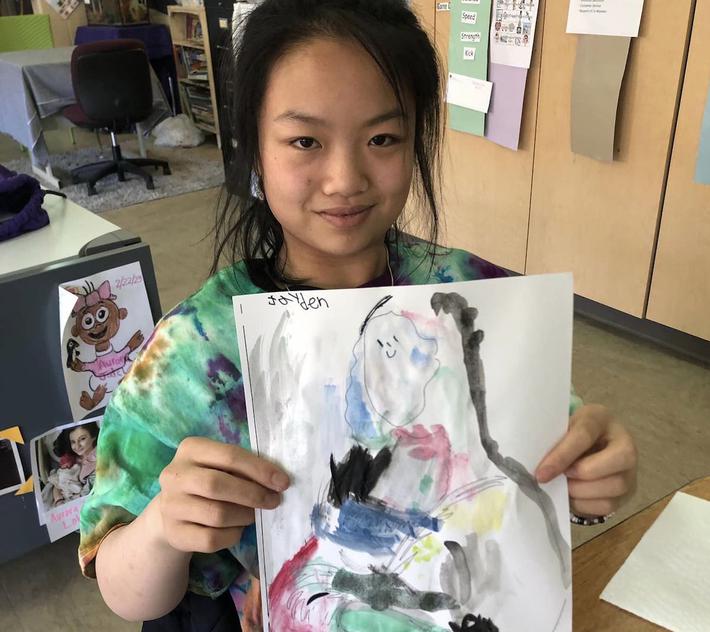 Investing in Local DEI Efforts
The Grand Traverse Regional Community Foundation announced it has awarded $11,000 from its Diversity Equity Inclusion (DEI...
Read More >>