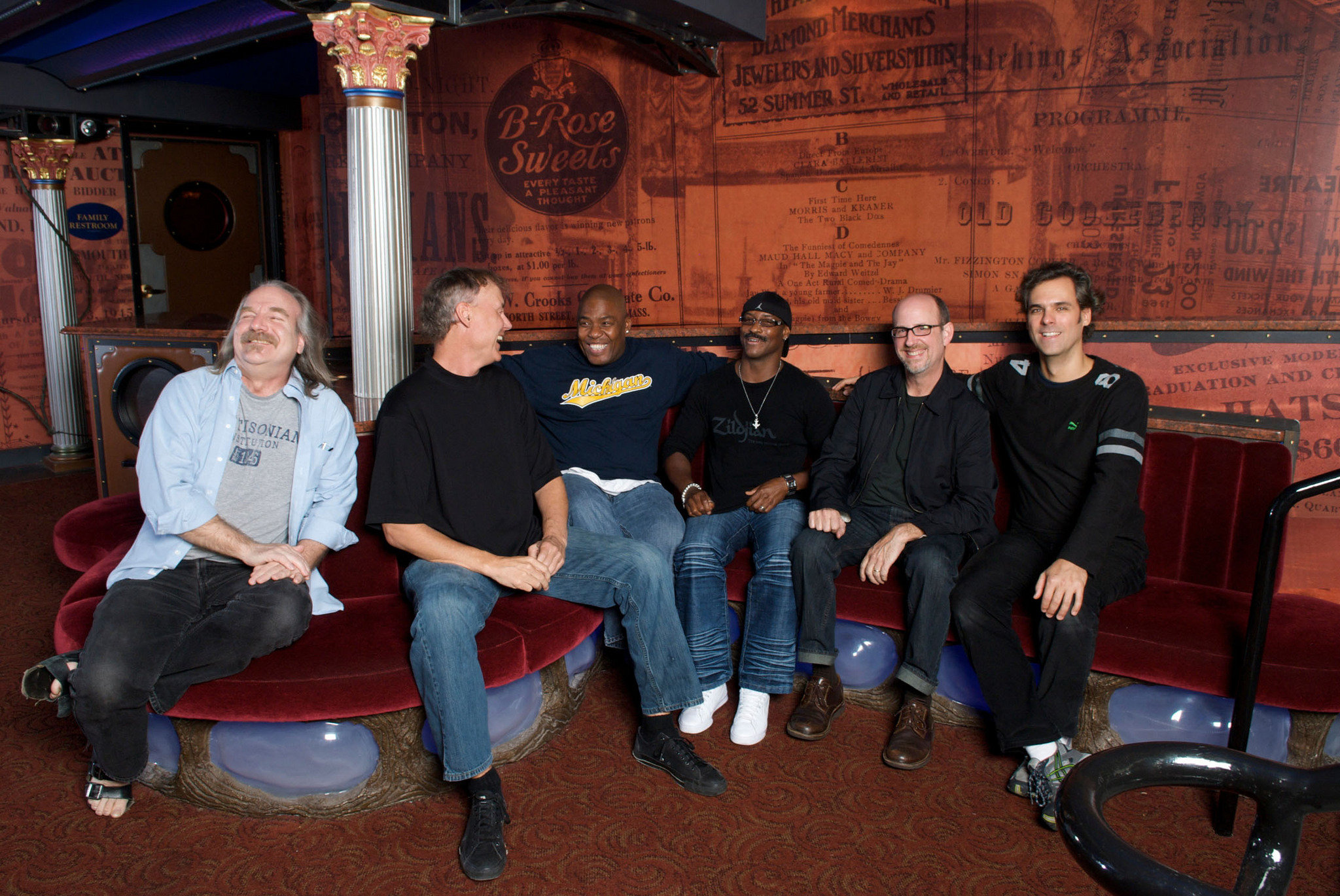 Ansel Adams, A Capella & Bruce Hornsby
Bay View's Eclectic Summer Sounds 
Founded in the late 1800s by a group of Methodists looking to create an idyllic Up North retreat for their religious gatherings, Bay View is perhaps best known today for two things: Its picturesque Victorian cottages, and an unflagging embrace of the performing arts. As you'd expect for a place where vesper concerts and handbell choirs are staples of its summer roster, the community's 2017 Bayview Music Festival has lined up a diverse set of performances.Chris Ludwa, the festival's artistic director, fine-tunes the schedule to appeal to a wide range of age groups, both from Bay View proper and from the surrounding communities. "Everything is looking great again this year," he said, "but there are three shows in particular I'm super excited about — Bruce Hornsby, Home Free, and Logan Brill."
Bruce Hornsby and The Noisemakers (pictured) – July 21
You'll probably best recognize Hornsby from his 1986 multi-platinum piano-rock hit, "The Way It Is." But after his accompanying band, The Range, disbanded in 1991, Hornsby evolved. He did a stint with The Grateful Dead, pursued several solo efforts, then formed a new band, The Noisemakers, with whom he'll perform at Bay View and bring a definitively different sound — one rich with sound effects, sound loops, and post-electronica beats.
"Hornsby is one of those cross-generational artists," Ludwa said. "He keeps reinventing himself as he gets older, much like Paul Simon; his music spans so many decades and different genres."
Home Free – July 27
An American a cappella group, Home Free is perfectly positioned to capitalize on the current a cappella craze that's drawing the teenage demographic in droves: The quintet won the fourth season of NBC's singing show, "The Sing-Off," in 2013, signed with Sony Records, and just released their album "Crazy Life" in 2014.
"Home Free performed at Lakeside, our sister Chatauqua, in Ohio, and sold out the house," Ludwa said. "A cappella music is so huge right now with groups like Pentatonix, so as part of our goal to showcase where musical society is going, it made sense to get Home Free here."

Logan Brill – July 29
Bay View doesn't shy away from much, but country music isn't a genre the festival usually showcases. Ludwa made an exception for Logan Brill. "We're launching our new emerging artists series this summer, and she's an incredible singer-songwriter tearing it up from Nashville," Ludwa said. "We decided to feature her as she's just so talented. She's reminds me of Alison Krauss mixed with Norah Jones. So we're excited to bring her up here for her first engagement in northern Michigan."
Musical Theater – July & August
Bay View also will bring two musicals to the stage, each with a different, contemporary spin. "Pippin" (July 13–15) will draw the audience into the action. "Instead of it being all jazz hands and typical Fosse, we've got the lead character of Pippin engaging with the audience while he's on his journey, kind of like a chatty Jimmy Kimmel or Jimmy Fallon. He'll even be talking about communications in the digital age, how we're all more connected than ever before, yet more disconnected from each other."
Pippin will be directed by George Cederquist, who worked with Bay View eight years ago when his career was in its early stages. "Now George is emerging in Chicago as a director to watch," said Ludwa. "He's also directing our Carmen opera [Aug. 2–Aug 5], which will also be a more modern production than you might expect."
Orchestral Ansel Adams – July 5
Love Ansel Adams' work? Imagine the master's images projected on a giant screen as an orchestra plays Chris Brubeck's "Ansel Adams' America" composition. The art-music fusion comes courtesy of the festival's collaboration with Petoskey's Crooked Tree Arts Center, which is hosting an Ansel Adams exhibition. And it's just the beginning of what's in store.
"In addition to Chris Brubeck's piece of music, we wanted to portray more of what America looks like now, so instead of just the one composer, we wanted to additionally represent four different elements of culture and society through music."
The plan: The Bay View orchestra also will perform the works of Leonard Bernstein, the New York City-based conductor, composer, and pianist; groundbreaking female composer Amy Beach; American "pioneer music composer" Aaron Copland; and William Grant Still, the standout African-American composer from Mississippi.
Sunday Night Pops – July & August
Filling out the rest of the summer 2017 festival schedule are Bay View's Sunday night pops concerts, each one different and each with its own dedicated theme. A sampling includes "Sailing, Sunsets and Show Stoppers" (July 2); "Heroes and Villians: Caped Crusaders, Comics and Cartoons" (July 16); New Orleans Gumbo, with songs from Harry Connick and the Big Easy (July 23); and "Bach, Rock, and The Mamas and the Papas" (August 6).
The 2017 Bay View Concert Series, which is open to the public, kicks off on June 18; tickets are available now. For a full schedule and more information, visit www.bayviewfestival.org.
Trending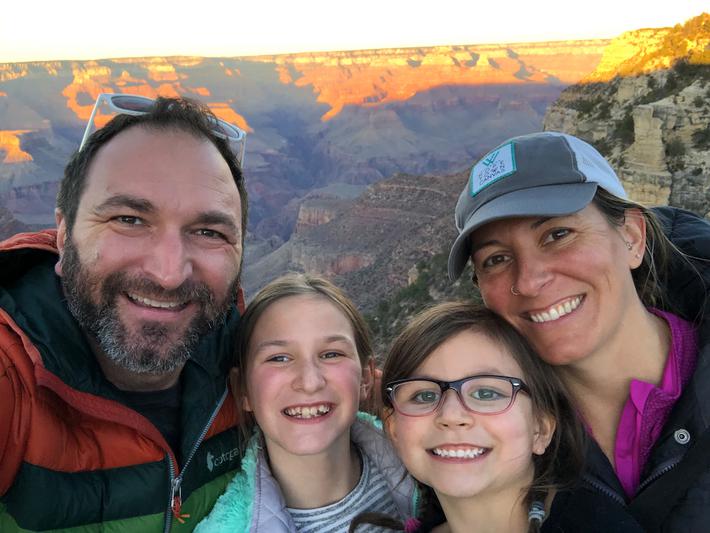 A Nine-month Family Vacation
Long before the pandemic, Joe and Christina Sanok had a plan. A dream, really: They wanted to take off with their kids and...
Read More >>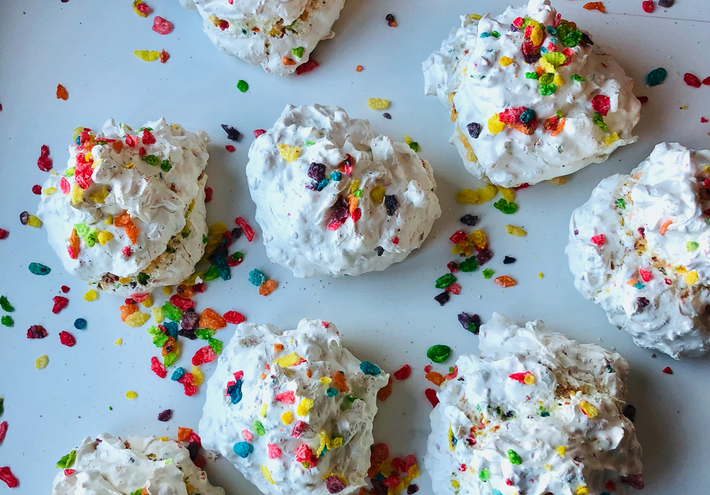 7 Batches Made in Heaven
Let's be honest: Picking the best cookies in northern Michigan is an impossible task. There are so many "right...
Read More >>
Respecting the River
Forever, the Grand Traverse Band of Ottawa and Chippewa Indians (GTB) has regarded the water — and the Boardman/Otta...
Read More >>
Not a Clue
Surely politicians wouldn't be so clueless that they'd lie about COVID-19 deaths or take a vacation during a statewide eme...
Read More >>
↑