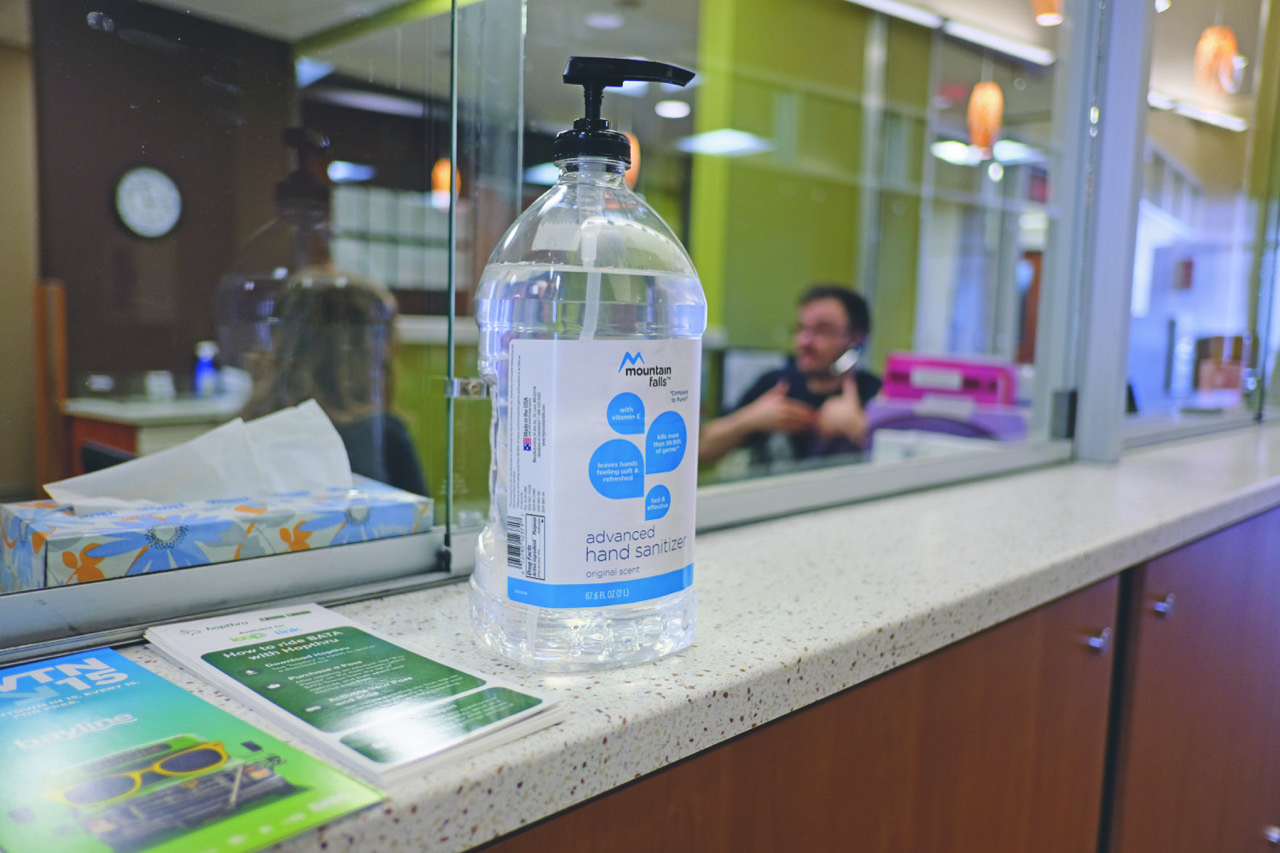 Anti Viral
Snapshots of prevention in northern Michigan as COVID-19 looms
Health officials in northern Michigan are gearing up for the arrival of COVID-19, a.k.a. coronavirus. We circled the region to find out what's happening, where — and what's next.
'Prepared, not Panicked'
Many people never have to worry about what a local health department does – until a pandemic is declared.
Local health departments are tasked with outbreak prevention and coordinating a response should one arise. They could be the difference between a contained outbreak and a widespread one.
Northwest lower Michigan's health departments include the Benzie-Leelanau District Health Department, the Grand Traverse County Health Department and the Health Department of Northwest Michigan, which includes Antrim, Charlevoix, Emmet and Otsego counties.
Lisa Peacock, who serves as the health officer for Benzie-Leelanau and the Health Department of Northwest Michigan, said annual preparations for the flu virus made health departments ready for COVID-19.
Because there is no vaccine for COVID-19, the first task of health departments is to inform residents about preventative measures they can take to avoid catching the virus.
That's why you've already heard so many times – and you will continue to hear for the foreseeable future – about the critical importance of washing your hands, being careful when you sneeze, not touching your face, keeping a "social distance" from others and staying home when you are sick.
Other messages over the past week include preparation and not panicking; about being ready for the worst and hoping for the best.
COVID-19 reminds many healthcare veterans of the 2009 H1N1 virus, though COVID-19 has already proven more lethal.
Despite that concern, Peacock said local health officials are not panicking.
"I think we have a level of concern that is appropriate. You know, we always hope that it doesn't happen, but we prepare for the worst," she said. "The difference between this illness and the H1N1, which was a large pandemic, is that we had a vaccine for that illness and for this one we don't, and so things like isolation and quarantine will be more important in this scenario than it was during that scenario."
The "don't panic" sentiment was echoed by Christine Nefcy, MD, Munson Healthcare's chief medical officer.
Staff at Munson are busy preparing for the arrival of COVID-19 amid a lot of uncertainty, but they are not panicking.
Locals should not panic either, Nefcy said.
"We want people to understand that there are things they can do to prepare and that we as a health system are prepared," she said. "And there is no reason to panic."
Battling an 'Infodemic' at the Library
At the Traverse Area District Library main branch, Director Michele Howard said she decided to have staff stringently sterilize surfaces in an effort to keep the building virus-free.
TADL will also attempt to sort out true and false information about COVID-19.
The virus may not have reached Michigan by press time, but there has already been an outbreak of misinformation.
"It's just everywhere," Howard said. "The (World Health Organization) is actually calling it an 'infodemic.'"
Viral conspiracy theories that have proved false include one that COVID-19 spawned after someone ate a bat in China. Another surfaced that the disease was created in a laboratory as a means to control population.
Howard said people need to be able to discern falsehoods from the truth as we face a potential pandemic.
"We're just going to put it on our social media and maybe have it sitting around the library," she said. "We're educating all the staff about it."
In addition, Howard instituted rigorous surface cleaning throughout the library.
Libraries serve as important public spaces, and Howard said she does not want to have to be forced to close.
"Actually, a patron said, 'What are you doing? You have to keep this library open!'" said Howard. "And I said, 'We're already there. We're disinfecting everything.'"
What if I Get Sick, But I Don't Have Insurance?
Lack of health insurance should not deter people who get serious COVID-19 symptoms from seeking help, said Peacock.
Health departments have resources for people who can't afford healthcare, she said.
"One of the roles of the public health department is to ensure that vulnerable populations have what they need to have good health, and one of those things is access to health insurance," Peacock said. "If people are afraid to go to the doctor because they don't have insurance or afraid to go to the emergency room, absolutely they could reach out to the health departments as well, so that we could assist them with resources or give them direction."
Quiet on the Senior Front
The place that serves the elderly segment of the population, which is most at risk from COVID-19, also seems to be one of the most nonchalant.
That's because COVID-19 spreads a lot like influenza, another deadly threat to this population, and visitors and operators at the Grand Traverse County Senior Center in Traverse City already had to be vigilant about the spread of the flu.
"We don't do anything different here than what we do every year for flu season," said Lori Wells, senior center network manager. "It's a dangerous time of year every year for us."
That means staff and guests are instructed to wash their hands, cover their coughs, and, perhaps the tallest order, to stay home if they don't feel well.
"Probably the hardest thing for us is getting people to stay home if they don't feel good," Wells said.
Since COVID-19 appears to pose a threat that is business as usual for the seniors, Wells said she hasn't sensed that many people have gotten too worried about it.
"I'm not hearing anything differently," she said. "So far, it's been a pretty quiet season for us, even with the flu virus."
Keeping Safe Harbor a Safe Harbor
The beginning of March may mark the beginning of the end of the season at Safe Harbor, Traverse City's cold-weather homeless shelter. But this year it also marked ramped up efforts to ensure there isn't a COVID-19 virus outbreak at the crowded facility.
Lynn Swan, a doctor and Safe Harbor board member who oversees the shelter's medical clinic, said ramped up precautionary policies were implemented during the first week in March.
"We are in the process right now of going over all of our infection control protocols," Swan said. "They are common sense things, but we've got to make sure all of our staff and volunteers understand."
The stepped-up measures taken at Safe Harbor include protocols designed to prevent the spread of communicable diseases in general, carried out more frequently and with more fervor in the face of COVID-19.
Safe Harbor cannot afford to take any chances because its residents often have weakened immune systems and they are crowded into a relatively small space.
"The residents are vulnerable," Swan said.
If someone appears to be sick, they will be given a face mask and will be monitored; if the person appears to have symptoms of COVID-19, someone will help them get to Munson, alerting the hospital that they are coming, so that the staff can take precautions.
Much of the precautionary measures amount to basic health instructions for staff and guests, Swan said.
"We're going to be giving talks to our staff and our guests about handwashing, about proper hand-washing technique," she said.
That means scrubbing in hot soapy water for at least 20 seconds and advising people to avoid touching their faces. They're going to increase the amount of hand sanitizer available and may instruct volunteers to wipe down and sanitize surfaces two or three times a shift instead of just once.
They will also urge residents not to share utensils, hygiene items or cigarettes, encouraging them to eat well and to get enough rest.
Those last two, however, are things that are not easy to do if you live at a shelter, Swan said.
"I think I am concerned, but not panicked. If you look overall at the mortality rate, it's fairly low," she said. "I worry about the homeless population because they in general have a lot of burdens of chronic disease and nutrition issues."
Employees: Stay Home if You Are Sick
Employers: Please Let Them
Many public service workers lack paid sick time and cannot afford to call in sick.
When it comes to COVID-19, that's got to stop, said Mike Lahey, emergency preparedness director for the Grand Traverse County Health Department.
Letting an employee stay home or work from home if they are suspected to be sick could save the rest of the workforce, Lahey said.
Lahey said he was on a conference call with officials from across the state at the end of February and he learned that the sick leave problem is considered an obstacle to stopping the spread of COVID-19.
"One thing that really jumped out on Friday's call was … that if someone's sick within your workforce, communicating some coronavirus or influenza," they should stay home, Lahey said. "Rather than your entire workforce becoming ill, be supportive of that one employee."
If You're Healthy, Take the Trip
Kevin Klein said he's got the same answer no matter who asks him for advice on whether they should travel in the face of COVID-19.
"I would give the same travel advice that I'm giving my family – if you're healthy, go," said Klein, the director of Cherry Capital Airport who spoke to Northern Express from a conference he attended in Phoenix. "I am traveling just as I normally would."
Klein said people with compromised immune systems or with other illnesses should reconsider travel plans, but he said healthy people should take care and follow the Centers for Disease Control guidelines and otherwise not worry.
At Cherry Capital, Klein said, the appearance of COVID-19 has prompted stepped-up cleaning protocols. There's more hand sanitizer around the terminal, but otherwise things are running like they would during an ordinary flu season.
He said he hopes travelers take the precautions they are supposed to by washing their hands and practicing good "cough etiquette" (coughing into a tissue, for example) and that when people feel sick, they need to stay home.
"Overall, if you're sick, stay home," Klein said. "You know, don't impact the public."
How prepared is northern Michigan?
COVID-19 is not the flu, but even though there are a lot of unknowns surrounding the virus, it is similar enough to the flu that local health departments have had a head start in preparations.
"We have those plans in place, they are up to date, and we ensure that we've identified where we have … personal protective equipment, such as masks, and things that would protect the healthcare workforce if needed," said Peacock, the health officer. "We know where that equipment is at our hospitals, at our health departments, and across the EMS systems."
Another contingency that area health officials have planned for is the finite number of beds in the region's hospitals.
"That's a pretty good example of how we continue to plan for and prepare for worst-case scenarios, so that we're always ready for whatever situation really presents itself," said Lahey, the emergency preparedness director. "For example, what to do if the hospitals get full and the overflow? … Hopefully we never utilize a lot of our plans."
Officials have been busy identifying locations that could serve as quarantine areas. Planning quarantine areas is basically uncharted territory for the professionals at the health departments.
"Isolation and quarantine are something that doesn't happen all of the time, so we are in the process of discussing, 'Okay, where could those facilities be and what will this look like? Where can we find the resources to be able to staff something like that?'"
Social Pressure is Coming
The public information campaign is already having an effect in Petoskey, where hand sanitizer and certain cleaning products have begun to disappear from store shelves.
Amy Milbrandt, an infection preventionist at McLaren Northern Michigan, said she has noticed increased social pressure when it comes to handwashing, coughing etiquette and maintaining proper social distances.
It's what she wants to see.
"As a hospital, we have a committee that meets daily to prepare for the inevitable," Milbrandt said. "With coronavirus, we understand that it's not a matter of if, it's a matter of when."
Trending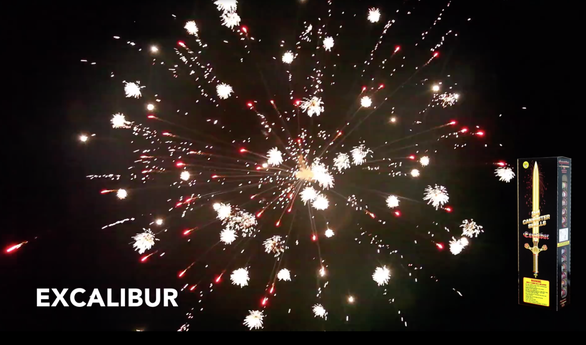 Big Boom Time for Home Fireworks
With social distancing sidelining most of the region's large fireworks shows, many enthusiasts are turning to their ...
Read More >>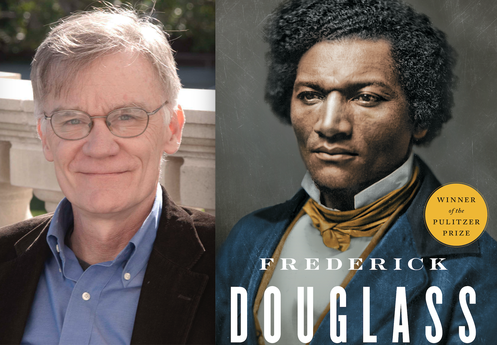 Required July 4 Reading: "Frederick Douglass: Prophet of Freedom"
Pulitzer Prize-winner David W. Blight will be the featured guest at the National Writers Series' online event 7pm Ju...
Read More >>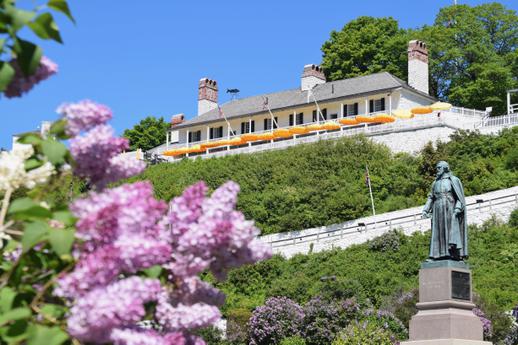 Mackinac Island, After the Shutdown
Mackinac Island — the four-square-mile spot Condé Nast readers named one of the best islands in the U.S. and ...
Read More >>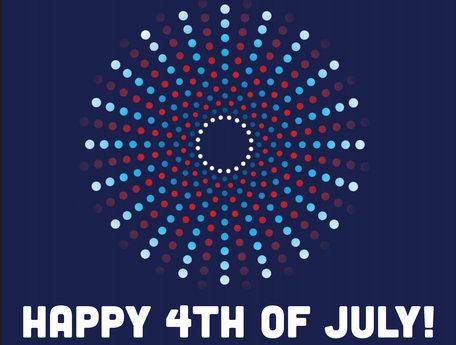 Events Around the North
As the COVID-19 pandemic forestalls festivals and large-scale gatherings, traditional Independence Day festivities have be...
Read More >>
↑