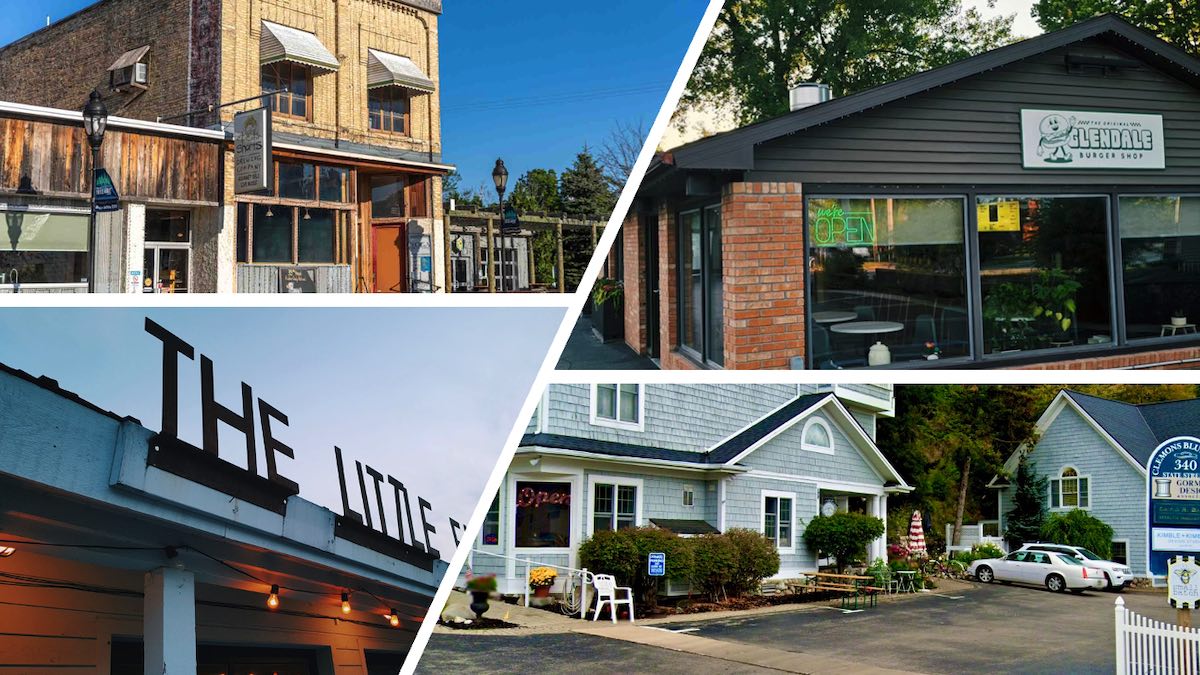 After Years of Bad Customer Behavior, Are Things Finally Getting Better for Local Restaurants and Bars?
The answer is…yes and no
For Gary Jonas, those two words encapsulate what the summer of 2023 was like at The Little Fleet, the popular food truck lot and bar he owns and operates in downtown Traverse City.
It shouldn't feel like a miracle to hear anyone describe a summer that way. After all, what screams "good vibes" more than summertime in a beautiful beach town?
In recent summers, though, the good vibes have been in short supply at local restaurants and bars. Since the start of the COVID-19 pandemic, something seems to have snapped in people's brains, and rudeness has been the lingua franca of summertime customers.
An Epidemic of Bad Behavior
Take Jonas and The Little Fleet: In the spring of 2021, while participating in a restaurant roundtable organized by Northern Express sister publication the Traverse City Business News, Jonas spoke in detail about the (very bad) customer behavior The Little Fleet had dealt with during summer 2020.
"Where do I start with The Little Fleet?" Jonas said. "I would say, out of all places downtown, it seems like we took the brunt of it this summer. Maybe it's the number of people that came through here. Maybe it's the type of person that came through here. I don't know. But it was rough. We tried to take it really seriously and make sure everybody had masks on all the time. And we got hassled. There was the rolling of the eyes, there was the yelling, there was the getting our faces, there was the spitting in our faces, there was a gun flash. It was brutal."
Masks and other COVID precautions were perhaps the main sticking point among customers during that first pandemic summer, but even as mask rules loosened and then went away entirely during the summers of 2021 and 2022, local businesses didn't get a reprieve from badly-behaved customers.
Last summer, for instance, Charlevoix's now-shuttered East Park Tavern made national news when it closed early on a Saturday during the town's annual Venetian Festival in July, citing excessive "mistreatment of our servers" from "rude," "arrogant," and "cocky" out-of-town customers.
That same month, Short's Brewing Company in Bellaire took to social media to address similar issues. "First and foremost: We will not tolerate this negative behavior," the Short's post read. "We will ALWAYS have our staff's backs so don't be a jerk. And secondly: Good things take time. If you come here during the busiest time of the year, you're going to wait. Period."
These instances and others have prompted a big question: What are customers so mad about?
The answers vary. Sometimes, it's a long wait for a table. Other times, it's a short-staffed bar where getting a drink takes longer than expected. Occasionally, it's an establishment not having hours of operation that suit a customer's needs.
While all these things would cause frustration in customers even before the pandemic, though, the consensus from local businesses has been that patrons have been meaner, less patient, and more belligerent in recent summers.
Better Days?
But have we turned a corner? According to Jonas, The Little Fleet had "little to no issues with customers this summer," and he's not the only person in the local service industry with that takeaway.
"I would say, in general, the tone and the mood seems to be greatly improved," says Short's founder and owner Joe Short. "Even as a baseline, you're still going to get those rando a**holes or people that are just never pleased. But in our pub meetings, I haven't had any comments or discussions about unruly guests. I think that's a good indication of how much better things were this summer."
Short points to a few factors that might have made this summer more harmonious at the Short's pub in Bellaire. For one thing, the business was well-staffed, with the kitchen in particular operating more efficiently than it has in years. For another, a new Short's-owned beer garden across the street from the pub offered a spot for customers to keep themselves occupied while they waited for tables.
"The average wait time for us in the summer is about an hour, so it really helped having the beer garden," Short says. "You go into the pub, get your name on the list, and then you can go across the street to the beer garden, get a drink, watch some live music, maybe grab some tacos from Osorio to take the edge off. The stuff that normally makes waiting for an hour miserable, we were able to shave some of those layers off with the beer garden."
There were still incidents here and there. On the Fourth of July, for instance, Short says his wife Leah—who runs the kitchen at the Bellaire pub—had to diffuse a situation with an irate customer who was up in arms after having waited less than half an hour for a food order.
"Leah was running food out to a table and happened to come upon the party, who had gone up to the counter to ask for their money back because the food was taking too long," Short says. "And Leah told them, 'This took 27 minutes, on the Fourth of July, for your party of six or seven people. Nobody's going to give you food any faster than us tonight.' She was a wizard, and really just shut [the confrontation] down."
Even if those memories stick out in retrospect, though, Short says the summer of 2023 was encouraging overall, and he's hopeful that future summers will continue the trend.
"It feels like we're rounding the corner back toward being good humans," he says.
The New Kids on the Block
One obvious question is whether customers were actually behaving well during the summer of 2023, or if they were just behaving better, in comparison to the past few years.
To answer that question, we reached out to two restaurants that had their freshman summers this year: Loco Boys Brewing in downtown Traverse City, which opened in February; and Glendale Burger Shop in Leelanau County, which got its start in July.
"Overall customer behavior was an A, which I am super happy to report," says Mike Mohrhardt, owner of Loco Boys.
Mohrhardt credits a substantial "signage presence" in the brewery for helping curb customer frustrations. "With our business model, we found that having signage everywhere really helped our customers understand everything from seating and how to order, to making them aware of the different spice levels on our menu. When our staff weren't able to greet customers right away, the signage really helped them figure out what to do."
At Glendale Burger Shop, owners Bray and Brittney McCabe report a similar "all-around positive experience" with customers this summer. The two owners were surprised by that outcome, as they went through some tricky summers while running their food truck—Glendale Ave.—at The Little Fleet from 2019 to 2022. Despite expanding to a bigger (and busier) brick-and-mortar restaurant, the McCabes say they had fewer issues with their clientele this summer.
"Customers seem to have a little more patience and understanding at our brick-and-mortar versus the food truck," the McCabes say.
A Long Way Yet to Go
Despite those positive takeaways from summer 2023, the customer behavior problem isn't fixed just yet.
So says Lauretta Reiss, owner and chef at Small Batch at the Cupola. That business—a bakery, restaurant, and caterer in Harbor Springs—spoke up on social media last summer about racist and bigoted behavior from customers. ("We had customers that used the N-word," Reiss tells Northern Express, explaining that Small Batch employs several J-1 visa workers from Jamaica in the summer months.)
Reflecting on the summer of 2023, Reiss says what her business experienced this summer was the opposite of "good vibes."
"Our customers crossed boundaries far too often," she says. "I think a certain segment of customers conflate 'service' with 'servitude,' and we experienced a lot of that this summer. Some people were downright abusive to our staff."
In Reiss's view, the speed of modern life has created rampant entitlement and impatience in some people, "because of how quickly you can have anything at your fingertips." Younger customers, especially, she says, "aren't used to hearing that something is going to take a little more time." The business model at Small Batch isn't built for speed, which can lead to problems with customers who want instant gratification.
"We make everything from scratch," Reiss says. "We'll never open a can or use a microwave. We don't do things like that. It's done old school, and that's how we think it should be done. If you're not willing to wait, go to a drive thru."
On one occasion this summer, Reiss says she had a customer barge into the Small Batch kitchen to complain about a long wait for food. "It's something that has never happened to me personally," Reiss notes. "To have someone come into my kitchen and get in my face when I was cooking over six burners? I couldn't believe it."
That customer ended up taking her food to go, but made a scene "screaming in the dining room" before leaving, and then called the restaurant later to complain more. "And then after we had closed, one of my line cooks was across the street and saw that same woman and her husband come to the door [of Small Batch] and try to get in," Reiss adds. "We had already left, but I'm really not sure what would have happened had somebody been here."
Potentially dangerous situations like that are why Reiss is happy to see the summer go.
"We're looking forward to a calm fall," she sighs. "For every rude person, we have 1,000 nice people, but those bad interactions really stick with you."
Trending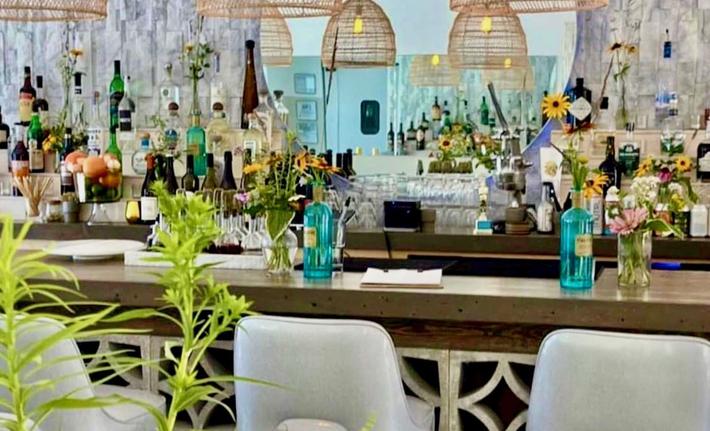 Your Fall Restaurant Guide: Six Spots to Stop for a Bite in Northern Michigan
The weather may be cooling down, but the culinary scene in northern Michigan is heating up. This summer, we explored six n...
Read More >>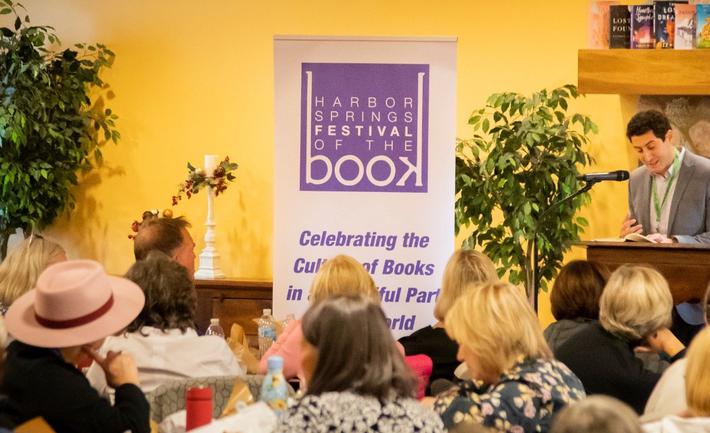 A Weekend of Books
It's a bookish weekend in Petoskey, Bay Harbor, and Harbor Springs! (Be still, our literary hearts!) First up is the...
Read More >>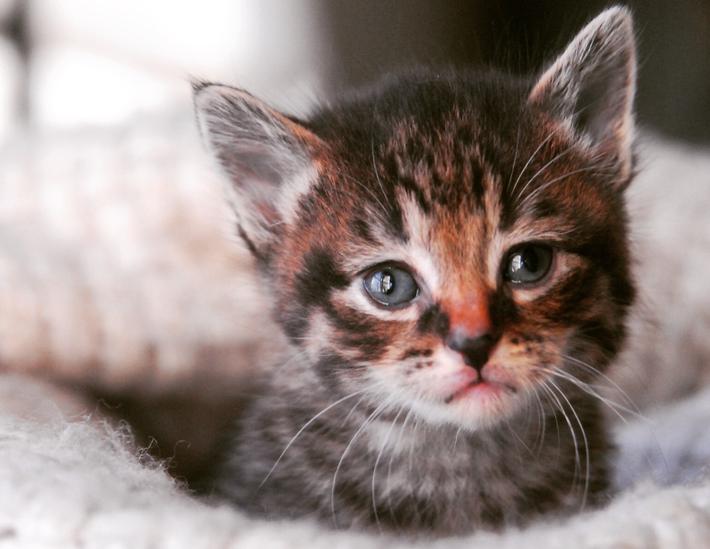 Make Your Pet Famous!
Every fall, Northern Express puts together our Pets Issue, which features stories about our beloved furry friends. As part...
Read More >>

Transformation on the Trail
It's no secret that the Boardman Lake Loop Trail in Traverse City is a popular spot for a stroll. And after a summer...
Read More >>