Arrested Development?
How the shutdown is impacting progress on another Up North essential: affordable housing
Affordable housing is a dilemma that northern Michigan has been contending with for years. On the one hand, few would argue that the region needs more low-cost housing options for hospitality workers and other low or mid-income residents. On the other hand, few developers are willing to invest in those types of projects, and even if they were, no local seems to welcome the idea of affordable housing being built in their neighborhood.

Established in 2018, Housing North is a local nonprofit organization that is pushing to solve the region's affordable housing dilemma. Serving a 10-county northwest Michigan radius, from Manistee County to Emmett County, Housing North seeks to address some of the systemic issues — from zoning to taxes to public opposition — that typically act as barriers to the development of affordable or workforce housing.

NIMBY
According to Sarah Lucas, the nonprofit's executive director, the biggest barriers are fear, assumptions, and misinformation — all of which are powerful enough to bring potential affordable housing projects to a grinding halt.

"By and large, everyone agrees that we need more housing in the northern Michigan community," Lucas told Northern Express. "Everyone agrees we need more housing for the workforce. But when it comes to any specific affordable housing project, there are almost always people who oppose it on the grounds that it will change the character of the community, or negatively impact property values, or damage the environment, or create too much traffic, or create too much parking pressure, or increase crime. All of those are very common complaints and fears about new housing developments."

Fears Unfounded
Nationwide, research has repeatedly shown that affordable housing projects can actually boost property values and reduce crime. In addition, Lucas says that issues like environmental impacts, neighborhood character, and parking pressure are all factored into regulatory measures for affordable housing. In order to secure state or federal funding for a low-income project, developers need to meet lofty design and engineering standards for environmental friendliness. Local governments, meanwhile, look closely at parking demands when writing zoning ordinances that dictate development density.

Despite these factors, Lucas says almost every recent affordable housing or workforce housing development proposed for northern Michigan has met with opposition from local residents and property owners. In 2018, the affordable housing debate hit a fever pitch over a Traverse City project called East Bay Flats, which converted an old Country Inn & Suites on Munson Avenue into housing for local workforce or at-risk/homeless youths.

Community members raised a range of concerns about the project, from increased traffic on the nearby Eighth Street to worries that the development would spur an increase in crime throughout the nearby neighborhoods. The project ultimately went ahead and is now open for leasing.

Obstacle Jumper
Michigan Community Capital (MCC), a partner in the East Bay Flats project, was not daunted by the public criticism of its first northern Michigan project. On the contrary, since helping see the East Bay Flats project to completion, MCC has gone on to launch numerous other workforce housing projects in northern Michigan. According to Martha Crowley, MCC's vice president of investment, the nonprofit organization actively seeks out projects that would be viewed as low-return — and therefore not viable — for most property developers.

"The market is not motivated to build these kinds of projects," Crowley said. "You see a lot of condo developments happening in northern Michigan vacation communities, and if you're a builder or developer, you are probably going to target that kind of product because it yields the highest return."

Workforce v Affordable Housing
Crowley notes that "workforce housing" and "affordable housing" — while often lumped into the same category — are actually different things. MCC focuses on workforce housing, defined by the Urban Land Institute as "housing that is affordable to households earning 60 to 120 percent of the area median income (AMI)."

Affordable housing, meanwhile, is usually targeted toward households earning less than 60 percent AMI. Crowley says both categories are important to a region like northern Michigan, where families that don't qualify for low-income affordable housing might still struggle to afford apartments, condos, or homes priced at the usual market rate.

Lucas agrees and predicts that the need for workforce housing and affordable housing is only going to grow in the wake of COVID-19. The pandemic has led to a rapid uptick in unemployment nationwide and has tanked the tourism industry as a whole — a major worry for areas like Traverse City.

"There are going to be a lot more people with a lot less income," Lucas said. "We need to be ready for the needs of those households. [This pandemic] is going to make housing even more unaffordable for a lot of people, and we need to be prepared for that. We had an affordability crisis before, but I think that's going to be bigger now."

7 Projects We're Watching Now
If Lucas proves to be right, there's still good news on the horizon: Several affordable or workforce housing developments are underway throughout northern Michigan. Northern Express reached out to developers to get updates on these projects and to find out how COVID-19 has impacted their progress.

Cadillac Lofts (pictured above)
The Location: North Mitchell Street, Cadillac
The Developer: MCC
The Basics: Cadillac Lofts will be a four-story mixed-use development, encompassing two commercial units on the first floor (complete with outdoor patio space) and 42 residential rental units on the second, third, and fourth floors. Apartments will include 12 studio units at 304 square feet each, 24 one-bedroom units at 439 square feet, and six two-bedroom apartments at 754 square feet. As an MCC project, Cadillac Lofts is classified as "workforce housing," with 85 percent of residential units priced at 80 percent of Area Median Income (AMI) rates. The remaining units will be priced at market rates. Cadillac Lofts marks the first new-construction apartment building in Cadillac since 2005.
Current Status: Construction on the Cadillac Lofts development began last year and was originally projected to finish by the beginning of July. Construction has been delayed due to COVID-19. Crowley says the project will now likely finish out around the beginning of September, though the ultimate completion date depends on how long the governor's stay-at-home order persists. Cadillac Lofts is already accepting pre-leasing application forms, and while Crowley says MCC won't start signing leases with anyone until construction is complete, she notes that the property has 39 interested tenants —and counting.
Lofts on Lake Street
The Location: Lake Street, Boyne City
The Developer: MCC
The Basics: Lofts on Lake Street is planned as a three-story mixed-use development that will incorporate 9,000 square feet of retail and/or restaurant space on the first floor (including outdoor patio/dining capabilities), as well as 42 apartments on the second and third floors. As with MCC's Cadillac Lofts project, the Lofts on Lake Street development will be part workforce housing. Rent rates for 51 percent of the apartments are to land at 80 percent of Boyne City's AMI, with the remaining 49 percent renting at local market rates. The majority (26) of the apartments are one-bedroom units with 500 square feet of space, though the development will also include eight smaller studio apartments and eight larger two-bedroom units.
Current Status: Initially, MCC intended to break ground on the Lofts on Lake Street project starting this fall, with construction expected to take about a year. However, Crowley tells Express that MCC is still working to secure some additional grant funding for the project — including money for environmental cleanup of the Lake Street site — which could push the start date into 2021.
Hillcrest Village
The Location: Ford Street, Manistee
The Developer: Hollander Development
The Basics: Set to be built on the site of Manistee's old Washington Elementary School, Hillcrest Village will feature 45 new residential units for low- to moderate-income families and individuals. The development will feature four different buildings: one 27-unit apartment building and three separate "stacked flat" buildings. In total, the development will include 12 one-bedroom apartments, 15 two-bedroom apartments, 12 two-bedroom flats, and six three-bedroom flats. Matt Hollander, president of Hollander Development, says rent rates will range from 30 percent AMI (or below) to 120 percent AMI for Manistee County, with the cheapest one-bedroom going for $267 a month and the most expensive three-bedroom topping out at $1,100.
Current Status: Construction on Hillcrest Village is slated to start this summer and will take about a year, with move-ins expected to begin during summer 2021. Hollander says that pricing could potentially change for the 70-80 percent AMI units, depending on the lingering effects of COVID-19. "We're confident that the lower-income units will rent without issue, because there's always a high demand for 30, 40, 50, 60 percent AMI units. The 70-80 percent units, we're less sure. We're monitoring the overall economic situation and trying to make sure that those units are still going to be appropriately priced for the middle-income families we're targeting."
Oakwood Townhomes
The Location: E. Eighth Street, Traverse City
The Developer: HomeStretch Nonprofit Housing Corporation
The Basics: Oakwood Townhomes, approved last summer for a payment-in-lieu-of-taxes (PILOT) agreement with the City of Traverse City, will consist of six townhomes located on East Eighth Street. The six two-story buildings will each feature a two-bedroom/one-and-a-half-bath design, with 973 square feet of total space. Four of the units will be available for $720 per month, while the other two are priced at $930 a month. The cheaper apartments are targeted at residents earning at or below 60 percent AMI, while the more expensive townhomes are aimed at those earning at or below 80 percent AMI.
(Note: HomeStretch is also currently in the early development stages for two other Traverse City affordable housing developments: one on Fern Street and the other on Carver Street.)

Current Status: After nailing down the PILOT agreement from the City of Traverse City, HomeStretch secured funding for the Oakwood Townhomes project from the Michigan State Housing Development Authority (MSHDA). Jon Stimson, executive director for HomeStretch, says the organization is about two weeks out from finalizing that MSHDA grant, at which point it will be ready to commence construction. However, Stimson thinks there could be a delay, given that Michigan's stay-at-home order has likely created a backlog of work for construction contractors. "I fear that, once we do get the closing financials, it's going to be a fight to get our contractors back on the job. We've got them all lined up, but I don't know if they're going to be available when we're ready to close."

Sawmill Lofts
The Location: Michigan Avenue, Grayling
The Developer: MCC
The Basics: Similar in design to MCC's projects in Cadillac (Cadillac Lofts) and Boyne City (Lofts on Lake Street), Sawmill Lofts is a 42-unit workforce housing development planned for downtown Grayling. The development will feature a mix of studio, one-bedroom, and two-bedroom apartments, with monthly rent prices ranging from 80 percent of Grayling's AMI to standard market rate.
Current Status: Of the three northern Michigan projects in the works for MCC, Sawmill Lofts is the least far along. Crowley says the project is still awaiting additional local approvals, including sign-offs on updates to its Brownfield plan, before it can move forward. The tentative plan is for construction on the apartments to commence sometime this fall.

Habitat for Humanity Housing in Leelanau County
The Location: County Roads 667 and 616, Maple City
The Developer: Habitat for Humanity
The Basics: In January, Habitat for Humanity partnered with the Leelanau County Land Bank Authority to purchase three parcels of land in Maple City, all for an affordable housing project. According to Wendy Irvin, executive director of Habitat for Humanity for the Grand Traverse Region, the current zoning rights on the parcels allow for one duplex to be built on each piece of land. The tentative plan, then, is to build six three-bedroom units, each approximately 1,000–1,100 square feet, and targeted at the 30–60 AMI range.
Current Status: Irvin said Habitat is awaiting feedback from the health department to determine whether the sewer system at the development site could feasibly serve a higher density of homes. If higher density is possible, the nonprofit will seek to modify its zoning to allow for more homes. That process could involve merging the three parcels into one, and could change the project from three duplexes to several townhouses. The goal, Irwin said, is to serve as many families as possible (though she expects the maximum potential for the land is eight homes). Habitat will continue conversations with the health department and the county zoning administrator to finalize plans for the project, with a goal to start construction this fall or early next spring.

Honor Village Apartments
The Location: Main Street, Honor
The Developer: HomeStretch Nonprofit Housing Corporation
The Basics: Last fall, HomeStretch received a $400,000 Affordable Housing Program grant from the Federal Home Loan Bank of Indianapolis — money that will help fund the construction of eight affordable housing rentals on Main Street in Honor. The land itself was donated to HomeStretch by the Benzie County Land Bank, while the Village of Honor made it a team effort by providing a parcel for tenant parking. The eight two-bedroom, 1.5-bathroom units will be split across two new-construction apartment buildings, each housing four rentals apiece. Two of the units are earmarked for households earning at or below 30 percent AMI, while another pair is intended for households earning at or below 50 percent AMI. The remaining four rentals are priced for households earning 80 percent AMI or lower.
Current Status: Initially, HomeStretch hoped to break ground on the Honor Village Apartments development this spring, with the first move-ins set to occur during early 2021. Stimson is hopeful those timelines will be able to remain intact, despite COVID-19.
Trending
Goliath Brewing Co.'s Scorpius Morchella
There's not a lot we don't like about Iowa's Topping Goliath Brewing Co. Purposely founded in th...
Read More >>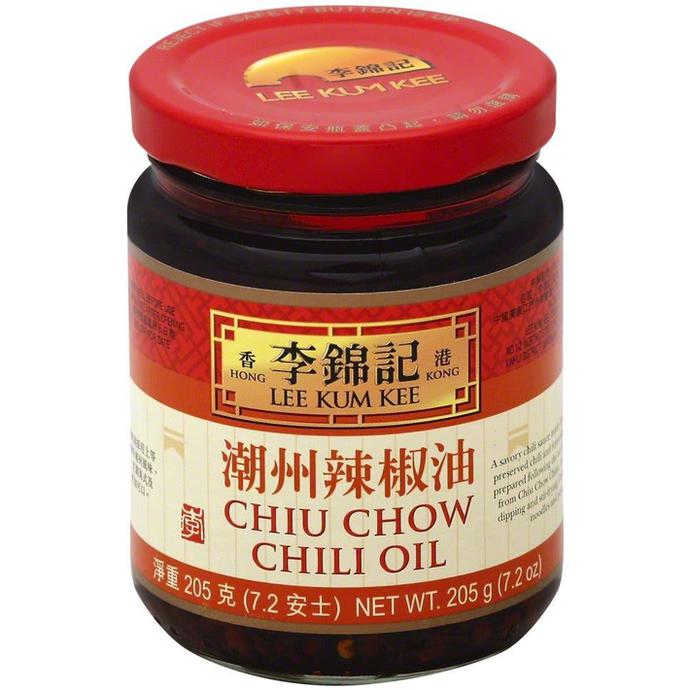 Chefs' Secret Weapons
My own "secret weapon" is a birthday gift I received from my husband some time ago (after several hints had be...
Read More >>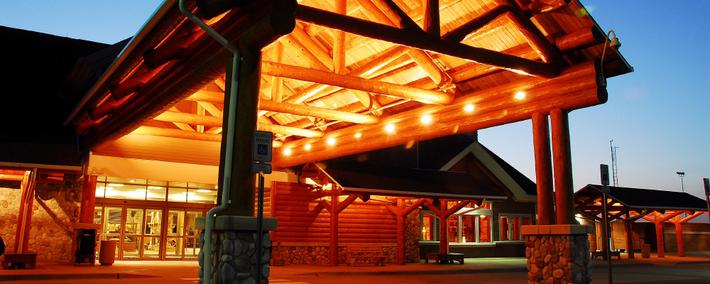 Where to Eat this Spring
Please be seated for these abbreviated versions of the restaurant profiles we've featured since our last Restaurant ...
Read More >>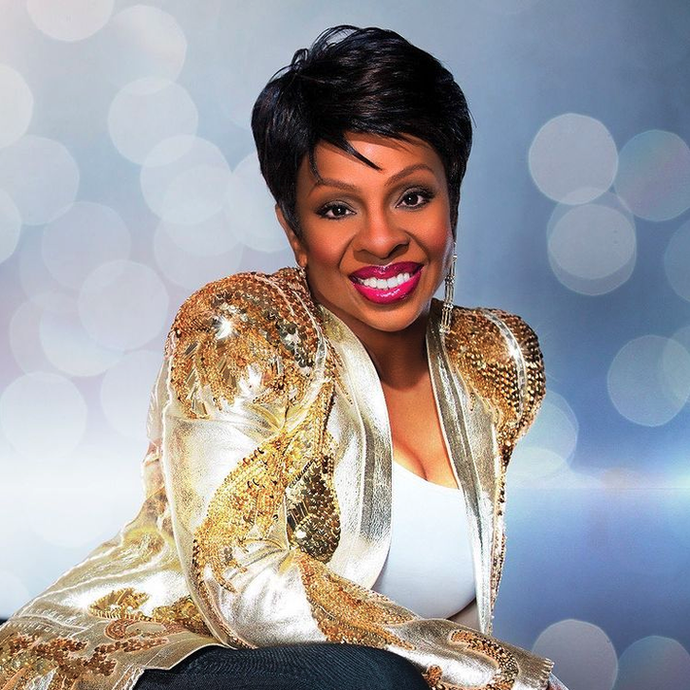 Live and In-Person Performances at GLCFA are Back — and Big
In the good old summertime, people used to gather, enjoy one another's company, and do things. One of the things the...
Read More >>
↑