Northwest Airlines braces for August 20 crash landing
Aug. 17, 2005
Hundreds of Northwest Airlines employees are bracing for a possible strike or a lock-out on August 20 in an industry-shaking event that could have an impact on airports in Northern Michigan.
Northwest is a major carrier at both the Pellston Regional Airport and Cherry Capital Airport in Traverse City with up to six flights per day flying to hubs in Detroit and Minneapolis.
At Detroit Metro Airport, some 900 Northwest employees are facing the imminent loss of their jobs -- an event which could affect the airline's 590 flights per day. The Detroit Free Press reports that the shock waves of the labor dispute "could be devastating for the Michigan economy."
Northwest is demanding major concessions from its unionized employees, having lost $878 million last year and $683 million in the first half of 2005. Its stock has lost 63% of its value since the beginning of the year, and some experts believe that a strike could tip the airline into bankruptcy.
The result is a life-and-death struggle over jobs. The airline wants to cut almost half of its workforce of 4,000 mechanics and all but 30 of its 800 aircraft cleaners. That on top of a 25% pay cut for the remaining mechanics, whose average salary is $70,000, according to the Free Press. The plight of employees is compounded by the fact that they are ineligible for unemployment benefits in Michigan and there are no union plans to provide strike pay.
The mechanics' union has countered with an offer to cut their own pay by 16%.
August 20 is the last day of a federally-imposed "cooling off" period. Talks are reportedly ongoing between Northwest and the Aircraft Mechanics Fraternal Association in Washington, D.C., but according to press reports, both sides are braced for the worst.
In fact, Northwest has been working on a strike contingency plan for the past year and plans to hire 1,000 replacement mechanics, if need be, to carry on flight operations. A wild card in that plan, however, is that other unions which work with Northwest could honor the mechanics' picket line, sending the airline into a tailspin.




The snakehead threat
When the Asian eating machine known as the snakehead fish was found in Maryland in 2002, environmental authorities poisoned the entire pond.
Now, the fish have resurfaced in Meadow Lake in Queens, New York, and biologists fear they could be spreading.
That would be bad news if they hit Michigan waters because, according to the New York Times, these "top predators" and "nightmarish creatures" are said to be "able to breathe air and walk on their fins, devouring everything in their path."
Here's an expansion of that description from the Times: "The snakehead, a native of Asia, is a compact stalking machine packed with rows of sharp teeth, a torpedo-like body suited to darting out of hiding holes to chase, and catch, other fish and a voracious appetite that can lead them to devour every other fish in the lake or pond where they live."
In fact, Secretary of the Interior Gale A. Norton called for a federal ban on the fish, calling them, "something from a bad horror movie."

Our GM geniuses
General Motors may be making a mess of itself here in Michigan, but it's the toast of China these days with a new $5,000 minivan that gets 43 miles-per-gallon in the city, built by workers who earn $60 per month.
While the company's stock has sunk to junk bond status as a result of low sales of its gas-guzzling Chevy Suburbans and Hummers, a GM-led venture in China has sold 170,000 Wuling Sunshine minivans, landing GM in the top spot in that country's auto market.
But in an ironic twist worthy of a "News of the Weird" item, the company forced the resignation of executive Philip F. Murtaugh who spent nine years building its success in China. Murtaugh quit after being informed that GM execs from Detroit would be taking over his project, according to an article by Chinese business writer Chang W. Lee.

Mars moment
Whatever you do, don't miss the biggest event in 60,000 years on August 27 when Mars comes within 34,649,589 miles of Earth.
Astronomers say it's the closest the Red Planet has been to us in 5,000 years due to the tug of Jupiter's gravity on Mars' elliptical orbit.
Astronomers add that it's possible that Mars may be this close the Earth again in 2287, but it's also possible that we won't see the like of this celestial show for another 60,000 years. One claim has it that Mars will be as big in the sky as the full moon. We'll see.

Trending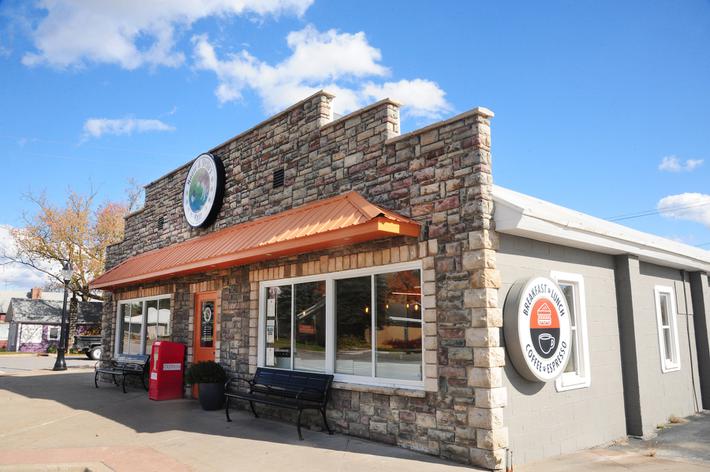 Kalkaska's Moose & Stella's
Dan Bloomquist and his wife, Evamarie, bought Breakfast & Burger Express in downtown Kalkaska at a great time: Decembe...
Read More >>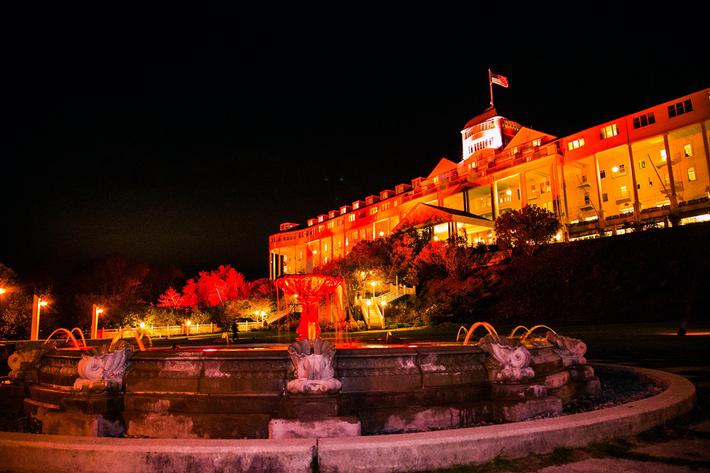 Halloween Rising
While the pandemic continues to impact lives and prevent mass gatherings, some Halloween events Up North, much like your a...
Read More >>
Hope and Vote
With mail-in voting well underway for many, and a trip to the polls just days away for many more, the gravity of the outco...
Read More >>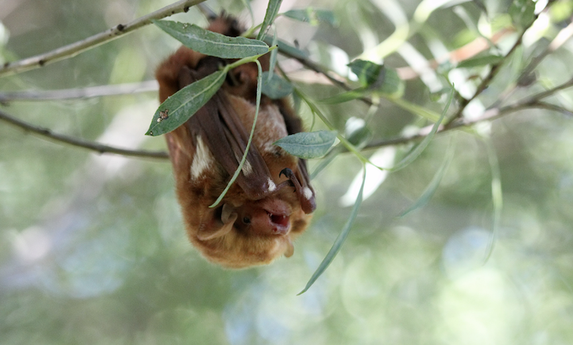 A Nightmare for Michigan Bats?
If you're seeing more decorative bats this Halloween than you saw of their live counterparts this summer, there&rsqu...
Read More >>
↑