Art in Public Places honors Eddi
July 13, 2005
Art supporter, the late eddi Offield, has been honored by her friends in the creative community with the placement of a new "Homage to eddi" sculpture in the Mitchell Street courtyard in Petoskey.
Michigan sculptor Paul Varga was commissioned in 2002 to create an original piece of art that would serve as the eddi Award. The Crooked Tree Arts Center presents the annual award to those who reflect the talent, energy and commitment of the late eddi Offield of Harbor Point.
Varga's 500 lb. bronze figure, which serves as the model for the award, is one of seven "Art in Public Places" installations around the region.
Thus far, Moran Ironworks and Crooked Tree have installed a 1,500 lb bronze stag by artist Glen McCune at the Pellston Regional Airport, as well as a 4,000 lb stainless steel and brass butterfly by sculptor Tom Moran at the entrance to Northern Michigan Hospital.
The next four pieces in the project include a piece by the late Walter Midener, who served as director of the Center for Creative Studies in Detroit; Jim Miller-Malburg of Birmingham, Bill Allen of Traverse City, and David Petrakovitz of Cadillac.
"All of the pieces will be installed by the end of the month," says Dale Hull, executive director of the Crooked Tree Arts Center. "The next four will be placed in Harbor Springs, Charlevoix, Boyne City, and East Jordan. We are just waiting for the bases to be completed so that we can deliver them to each of the sites."
Each of the cement bases weighs about 13 tons.
The public art project was developed by the Crooked Tree staff in response to a recommendation outlined it the 1999 Emmet and Charlevoix County Community Cultural Plan.




Art of the Gourd

Linda McLirath, Laura Love and Joanne Springberg have a gourd thing going with their Gourgeous Gourds stand at the Farmer's Market in Traverse City. Their whimsically painted gourds are perfect for hanging in the garden as birdhouses or planters.
Linda has been making art out of gourds for the past six years, growing a wide variety of the squash-like plants at her home north of Acme. Gourds are related to melons, squash, pumpkins, and cucumbers, all members of the cucurbitaceae or cucumber family. The plants have been raised for thousands of years and used as implements by many cultures, including the Native Americans.
Gourd descriptions represent endless possibilities. They include Aladdin's Turban, Bird House, Long Handle Dipper, Crown of Thorns, Large Bottle, Calabash, Striped Pear, Caveman's Club, Miniature Ball, Cannon Ball, Bushel, Swan or Dolphin, Flat Striped, Martin House, White Egg, Wren House, Small Spoon and many more. A warm-weather crop, gourds typically require a growing season of 100-180 days.
Gourgeous Gourds are painted in swirling honeysuckles, tomatoes, roses, strawberries and other naturalistic motifs. Some are quite big: a morning glory gourd on their website at www.geocities.com/heartland/flats/3471 measures 14" tall and 28" around. Prices range from $25-$55 or so.


Trending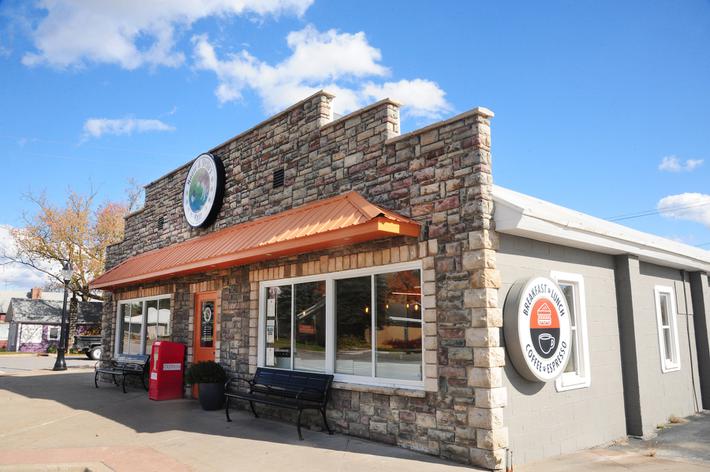 Kalkaska's Moose & Stella's
Dan Bloomquist and his wife, Evamarie, bought Breakfast & Burger Express in downtown Kalkaska at a great time: Decembe...
Read More >>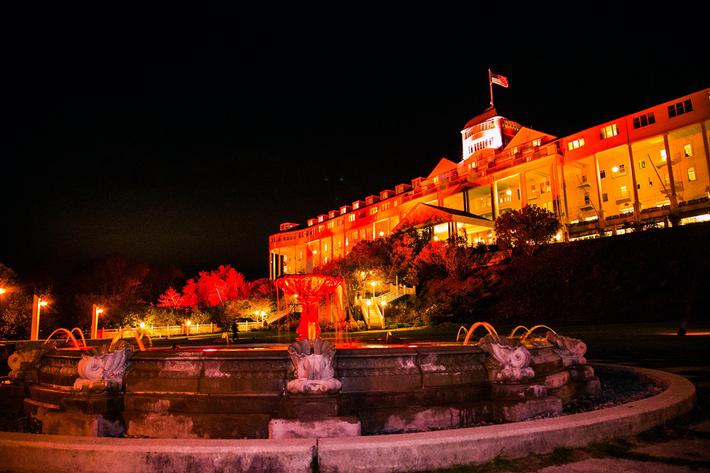 Halloween Rising
While the pandemic continues to impact lives and prevent mass gatherings, some Halloween events Up North, much like your a...
Read More >>
Hope and Vote
With mail-in voting well underway for many, and a trip to the polls just days away for many more, the gravity of the outco...
Read More >>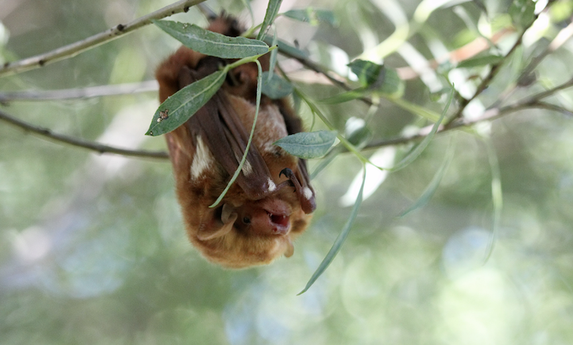 A Nightmare for Michigan Bats?
If you're seeing more decorative bats this Halloween than you saw of their live counterparts this summer, there&rsqu...
Read More >>
↑