Your guide to the perfect Northern Michigan Picnic
June 14, 2006
Whether it's on the sandy shores of Little Traverse Bay, the banks of the Boardman River, the rocky perimeter of Mackinac Island, or the woodsy trails of an Up North forest, a well-planned picnic is a great way to celebrate a Northern Michigan summer.   But how to achieve such outdoor dining perfection?  It's easy, with all of the offerings available across the region.
 
TISKET-A-TASKET
As Yogi Bear would say, the first thing you need for The Perfect Picnic is the perfect "Pic-A-Nic" basket. Baskets in all shapes and sizes - some even arriving completely stocked with plastic dishes and silverware - can be found everywhere from Cutler's in Petoskey to Target in Traverse City to Baskets Full Of Gifts in Kalkaska. 
Or you can just be original and utilize any basket to suit your needs. It all depends on the kind of picnic you're a-planning - a family gathering, a group of good friends, or a romantic rendezvous just for two. 
Once you have your basket, make sure you've got plates, silverware, something to drink from, and a few napkins to keep things tidy - oh, and, of course, a throw to sit on, unless you prefer the grass and the ants that usually come with it. 
Attractive and comfortable throws can be found at many places in the region, including L'Esprit in Harbor Springs, and Leelanau Interiors in
Glen Arbor. 
If you're aiming for an evening picnic, you could even throw a few candles in little votive holders to make things a little more glamorous - Pier One (in Petoskey and Traverse City) has amazing and affordable scented candles, as do Grandpa Shorter's in Petoskey and Bullfrog Light Company in Charlevoix, and pretty much every gift shop in the area has perfect little votive holders, whether you prefer something elegant, nautical, or funky.
 
FOODIE MOOD
Now that the scene's set, you know what comes next - it's all about the food.
Of course, you can get meals to take out at plenty of restaurants all across Northern Michigan. But several places spring to mind as being ideal for picnic plans. 
In Petoskey, you're as likely to see people picnicking in downtown Pennsylvania Park as at the State Park.  Roast & Toast Coffee & Cafe is one of the first picnic-friendly places that springs to mind, with their abundant menu of take-out-able sandwiches, including vegetarian offerings; easily portable soups in takeout soup containers; and of course plenty of iced coffee or chai drinks and French or Italian sodas. 
Julienne Tomatoes, also in downtown Petoskey, has great sandwiches, too, and some pretty spectacular desserts. On the Old Mission Peninsula, thick sandwiches made from Boar's Head meats can be had at the Bad Dog Deli on Center Road. 
In Harbor Springs, the place to be for made-to-order sandwiches - so much so that there's often a line - is Gurney's, right downtown - and you get a pickle with every one.
In Traverse City, Mary's Kitchen Port downtown has "imaginative" sand-wiches and plenty of gourmet picnic-appropriate fare.  Get it "to go" at TC's The Dish cafe, where you can snag everything from a wrap to a quesadilla.  Even your friendly neighborhood Applebee's restaurants, with locations in Traverse City and Petoskey, now offer up "Carside To Go" items you can easily pick up on your way to your fave picnic spot.  And if you want to get a little exotic, throw a little sushi into the mix - Petoskey's Tokyo has great, fresh selections. 
 
DELI CONNECTION
A deli is a terrific place to get picnic fare that you can "assemble" yourself, instead of having someone else do the work - and starting with
raw ingredients, so to speak, can sometimes be half the fun.
Folgarelli's on Front Street in TC offers up all kinds of things you could put together in your picnic basket - European specialties including meats, cheeses, olives, and fresh-baked breads - and, speaking of bread, Crooked Tree Breadworks on M-119 is the place for bread in Petoskey, if you're so inclined - their amazing fresh bread has to be tasted to be believed.  
North of Petoskey, you'll want to stop by the Pellston Market for fresh-baked artisan breads plus great meats, cheeses, and other gourmet treats;  and in Leland, it's Stone House Bread you'll want to seek out.  In Bay Harbor, the Galley Gourmet has some of the most glamourous deli items in the area - and some of the tastiest items and the friendliest service around can be found at the nearby Harborside Deli, right next to Bay Harbor on US 31 South, where they offer up super-fresh meats and cheeses, and make their own already-legendary chicken salad in-house.  
 
JUST DESSERTS
For carry-along desserts, the options are a-plenty, too. Snag a couple of Gourmet Caramel Apples, with pecans and ribbons of Belgian chocolate, from Amical in downtown Traverse City. The Underground Cheesecake Company on Union Street offers up... well, cheesecake, of course, and plenty of it, always a favorite choice.  Visit any of the American Spoon Foods locations for their unlike-anything-else Spoon Fruits, easily carried around in their handy jars and perfect on crackers or spooned over pound cake.
Nowhere is better for homemade pies than Jesperson's in downtown Petoskey - they've been renowned for their pies for over 50 years - and if you're brave enough to attempt ice cream, two of the best local treats can be had at the Bob-In Again, where they offer frozen custard, or at Juilleret's in downtown Harbor Springs, where the "Thundercloud" sundae is a local favorite.
 
ROADSIDE OPTION
Whew.  As you can see, foodies have no lack of resources in Northern Michigan.  But if the above still isn't enough for you, then exploring just a little bit will help you find even more - we've only listed probably less than a tenth of what's available for your picnic plans.  Throw in a few Northern Michigan summer must-have food items - we're talking a bag of fresh cherries or blueberries, preferably from a roadside stand or a farmer's market, a pound or two of fudge, and maybe some smoked whitefish - and now it's up to you to make the perfect picnic your very own. 

Trending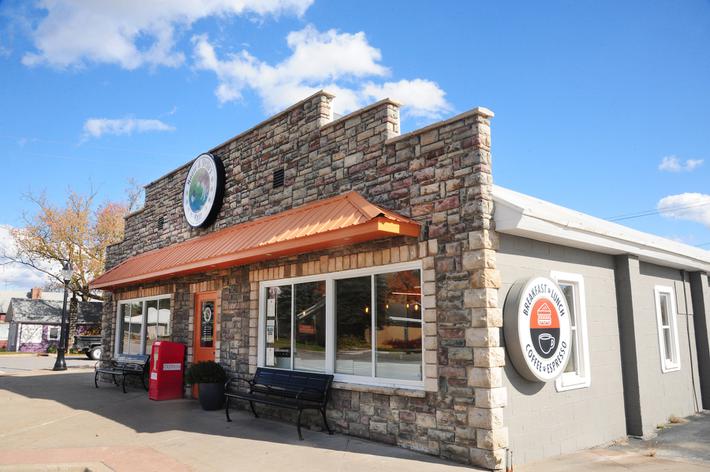 Kalkaska's Moose & Stella's
Dan Bloomquist and his wife, Evamarie, bought Breakfast & Burger Express in downtown Kalkaska at a great time: Decembe...
Read More >>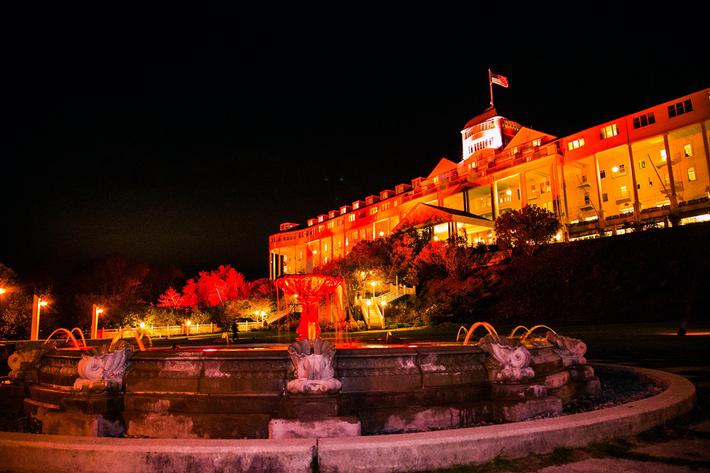 Halloween Rising
While the pandemic continues to impact lives and prevent mass gatherings, some Halloween events Up North, much like your a...
Read More >>
Hope and Vote
With mail-in voting well underway for many, and a trip to the polls just days away for many more, the gravity of the outco...
Read More >>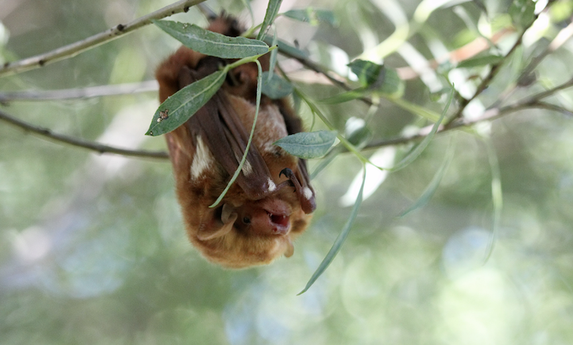 A Nightmare for Michigan Bats?
If you're seeing more decorative bats this Halloween than you saw of their live counterparts this summer, there&rsqu...
Read More >>
↑