Roadtrip... The Old Mission General Store offers an old - time touch
June 8, 2005
It was in 1839 when a missionary erected a wigwam on Old Mission Peninsula as part of the first white settlement in the Grand Traverse area.  By 1850, the settlement hosted the region's first general store as well as the first post office north of Muskegon and south of the Mackinac Straits. During the Civil War the store was moved to its current location in the town of Old Mission, up from the beach. 
Today the center portion of the building remains as the original store with an aura of the distant past. The post office left in March of last year, but owner Jim Richards, 52, still sells .37 cent stamps for .36 cents.
This general store with old wood floors doesn't sell feed, paint or martinis, but it does sell lots of Cracker Jacks and dried cherries, strawberries and blueberries by the pound along with pistachios and barrels of trail mix. And it has lots of glass jars of soft and hard candy plus pretzels and dried apples.
Richards and his employees sell ice cream cones in three sizes: $2 for marble size, $2.50 for golf ball size and $3 for baseball size in strawberry, cherry, vanilla and chocolate from Country Dairy in New Hart. Richards sells coffee at five cents a cup beside a sign for hot cocoa and plans to make his own root beer. 
A pot-bellied stove sits in the middle of the store, and a sign in the rear advertises fish sandwiches, sloppy joes and Angus Mission burgers with soups listed as chili gumbo, Veisco chili and Tomato Florentine.
We like the 12 year old cheddar cheese from Rudyard, and often buy a pound of it fresh from the refrigerator lopped off by Richards with a large iron hand tool.
Richards tells all who'll listen about his ancient telephone with cord attached to nothing. He talks and sings into it, gesturing to others about the temperature outside. The phone harkens back to the WW II era when young women operators connected calls via telephone banks and boards.   
Richards was born in Detroit and raised in Berkley.  Initially, he began an acting career, performing on many stages including the Houghton Lake Playhouse. 
Working in California as a cast member of a soap opera, an accident changed Richards' life. He was standing on a balcony when it gave way and put him in the hospital; he had to leam to walk all over again. He had just met the young woman, Marcy, who was to be his wife.
They were married in the cherry orchard on Old Mission Peninsula which his father had restored in the 1960s.  He bought the general store six years ago.
In the summer the store becomes a magnet for tourists.  Outside the store you're likely to see a group of Corvette owners standing beside their cars, or a troop of Harley Davidson bikers astride their bikes, getting their pictures taken. 
Henry Ford once visited here during a camping trip to the area with his friends, the Firestones. Ford told the owners that they should put a gas station in front of the store, which didn't happen, but Richards wants to put a restored gas pump there one day.
Trending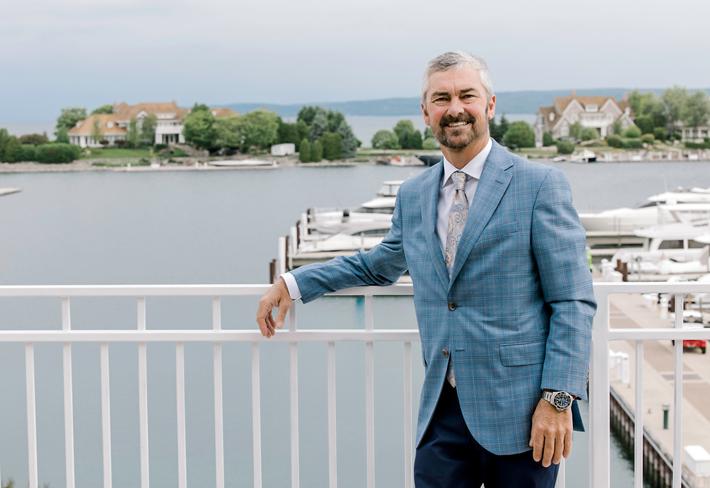 Selling the Dream House
Real estate is part finance, part therapy, and part vision. The ability to combine those aspects has served Pat Leavy duri...
Read More >>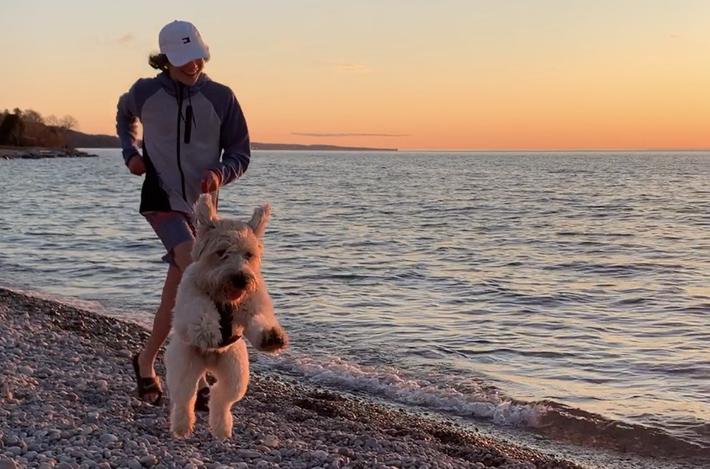 See Your Pet in Print!
Every fall, Northern Express puts together our Pets Issue, which features stories about our favorite furry friends. As par...
Read More >>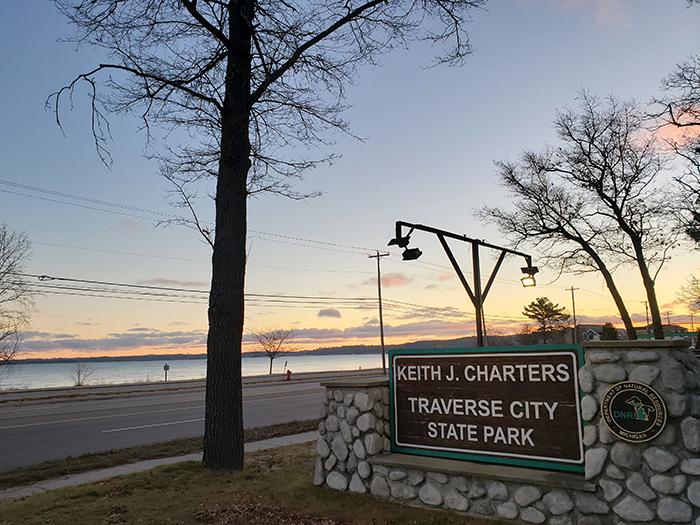 Harvests and Haunts in the Park
Harvest festivals are popping up all over the region, and if you plan your autumn schedule just right, you can hit at leas...
Read More >>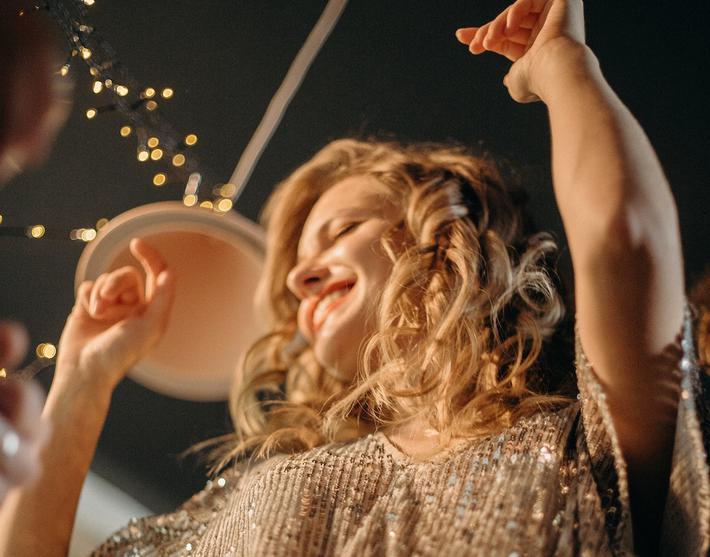 Illuminate the Night
Do you still have that old prom dress hanging in the back of your closet? A tux from days gone by? (And the hair, makeup, ...
Read More >>