Michigan Lights
Sept. 28, 2008
With 3,100 miles of shoreline, Michigan has more lighthouses than any other state in the country -- around 130 lights in all. In other words, Michigan owns about half of the lighthouses in the entire U.S.
Some are in dire need of help, others have been lovingly rescued, restored, and now serve as museums or even private homes. All remind us of our maritime past and of the men and women who manned the lights in order to keep sailors safe. In discovering lighthouses along the Great Lakes shoreline, you will find that each has its own history, its own unique allure and character.
The lighthouses are also at the center of a never-ending struggle for preserva-tion for the delight of future generations.
Most of the state's lighthouses were built in a span of 75 years, between 1825 and 1900. They were first operated and manned by the U.S. Lighthouse Service (USLHS). In 1939, the USLHS became part of the U.S. Coast Guard Service. Today, it maintains the lights, as well as all other navigational markers in the waterways of Michigan.
The lighthouses that still shine today are no longer manned by lightkeepers since they are all automated. They are controlled by remote-control technology. The introduction of Loran-C Navigation Radio Signals, along with Global Positioning Satellites and other devices, have made navigation much safer. But, they have also reduced the need for any new lighthouses.

THE OLDEST
Today, it's tourists, rather than vigilant lighthouse keepers, that carefully climb the 94 cast-iron steps to the top of Port Huron's Ft. Gratiot light, built in 1829. It claims the title of being Michigan's oldest lighthouse - and is still operating today. The light has weathered storms such as one in 1913 where waves pounded halfway up her 86-foot wall. Several ships were destroyed in that monstrous storm.
Legal obstacles and a lack of funding keep lighthouses from being preserved as part of Michigan's legacy of maritime history and architecture.
Very few lighthouses, such as the highly renowned light at Whitefish Point on Lake Superior, still serve as beacons of mariner safety today. Saving lighthouses got easier when the Michigan Historic Lighthouse Preservation Act passed legislation in 2000, but, it is still a long and complicated process.
There are however successes: Through legislative transfer, the Great Lakes Lightkeepers Association (GLLKA) received a quit-claim deed for the isolated St. Helena Island Light Station light in the western Straits of Mackinac in 1997. GLLKA works with other lighthouse organizations, offering direction in legislative processes and other aspects.
"We're celebrating our Silver Anniversary this year," said GLLKA's President Dick Moehl of Mackinaw City. "Twenty-five years of helping to save Michigan's historic lights. We are in better shape than ever - it's as good as it gets for restoring our lights."
Moehl is an icon of sorts with Michigan lighthouse groups across the state. His energy and enthusiasm remain constant over the years. "I am a positive kind of guy," he stated. "People call me a verb."

LONG SAGA
"People realize when you are for real," Moehl added. "We started to help St. Helena in 1985 and met with the USCG out there in '86. When they gave me the key to the tower I thought I died and went to heaven."
Another "icon" comes in the person of USCG-retiree Doug McCormick. He was born at the Poverty Island Lighthouse in 1914. As a youngster he helped care for the Grand Traverse Lighthouse with his father, James McCormick, from 1923 through 1938.
Vessels heading into Grand Traverse Bay needed the light to safely round the often rough waters and dangerous shoals. Boats going down Lake Michigan needed it as a reference point for heading into the often dangerous Manitou Passage. Construction began in 1852, but the tower had but a brief life and was replaced in 1858 by the present light.
Much later, in 1983, McCormick would again reside at the Grand Traverse Lighthouse as caretaker until health issues forced him to retire - during his late 80s. The lighthouse was opened to the public in 1986 and now is a museum and nautically oriented gift shop.
McCormick also lived in the South Fox Island light when his father was keeper there between 1915 through 1921. "I sure love that S. Fox island," he said recently.
ACTION NEEDED
Saddened to see the light station's condition while boating there sometime after the decommissionment of the station in 1959, he filmed the light in 1991. Shortly after that he said, "It's in horrible condition, overgrown with trees, vandalized, but still solid." Action was needed to save this light from going the way of the one on North Manitou Island, where only a pile of bricks remains to mark the site of a once magnificent tower.
"The South Fox Island Lighthouse Station is essentially unique in that since it was decommissioned in 1959 it has remained relatively untouched," said John McKinney, president and co-founder of the Fox Island Lighthouse Association (FILA), which, since 2004, has made strides to rescue the remote light. "It provides a great opportunity for FILA to save it for the State of Michigan, which owns the light station. The project has taken on a life of its own," he said.
In the Grand Traverse region, five lighthouses have been consolidated to form the Grand Traverse Chain of Lights group: Point Betsie, Old Mission Light, South Fox Island Light Station, South Manitou and Grand Traverse Light.
Care to help our state lights even in just a small way? Moehl offers a suggestion.
"Please let the readers know how important the license plate program is for our state," he said. The program, introduced in 2001, gives a portion of the plate proceeds to help support the Michigan Lighthouse Assistance Program. The legend on the striking red, white and blue plate with the White Shoal light reads "SAVE OUR LIGHTS."
Plates are available at your local Secretary of State or by visiting their web site at: http://www.michiganlighthouse.org/howtohelp.html.
Trending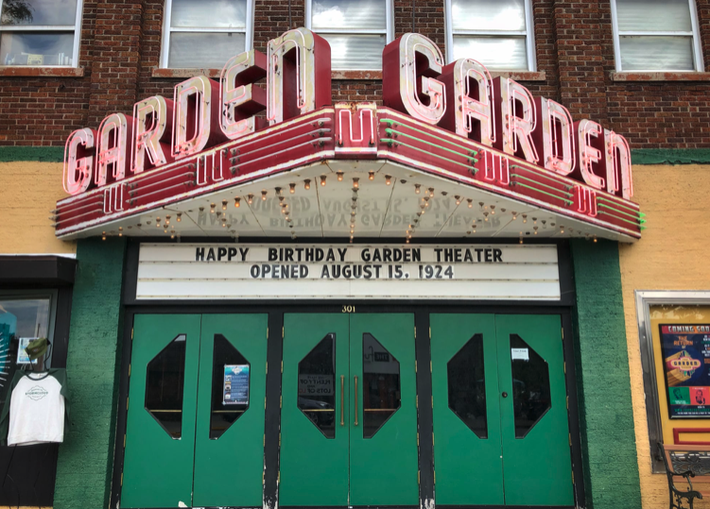 Frankfort's Garden Theater Sold
An innovative, eco-friendly move to include solar energy at the Garden Theater instead led to it being sold to a local non...
Read More >>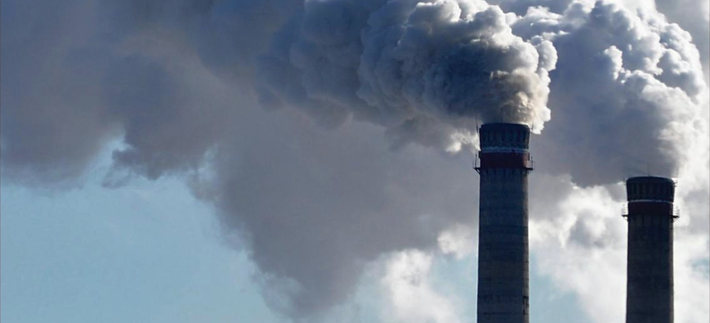 Are Co-Op Customers Subsidizing Dirty Energy?
Michigan environmental groups and clean energy advocates say a deal that Wolverine Power Cooperative entered into a decade...
Read More >>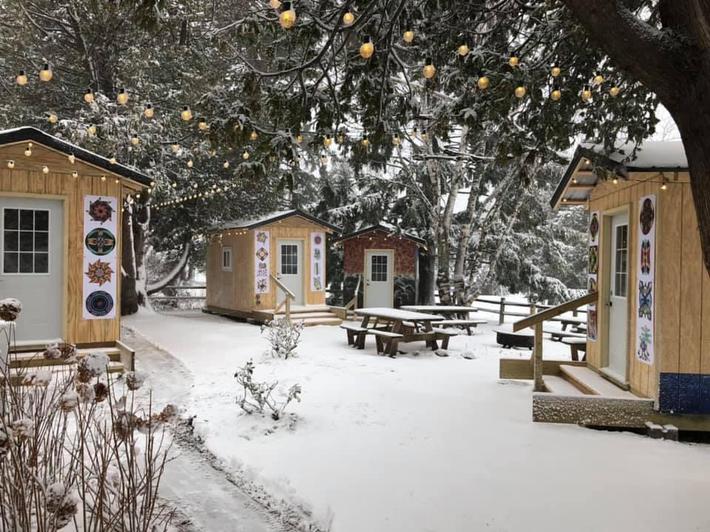 Little Traverse Inn & Gastro Pub
How often, especially in northwest Michigan, do you have the chance to sample both classic English pub fare and an array o...
Read More >>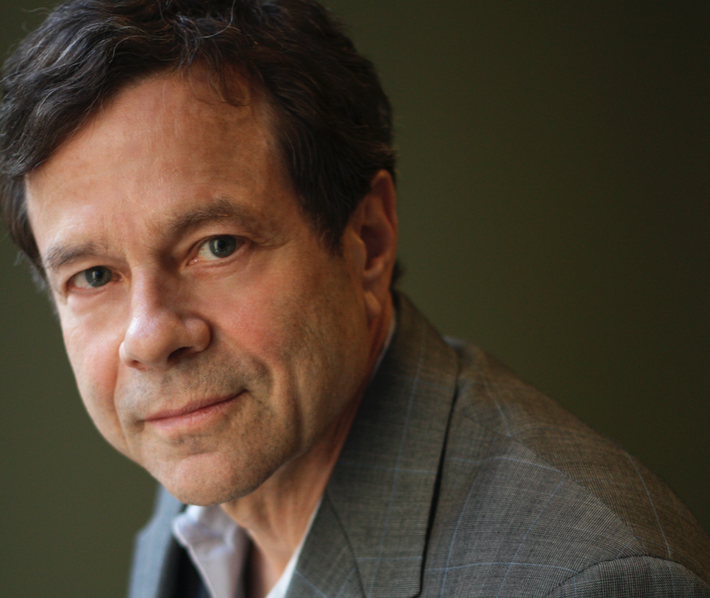 Author Alan Lightman Talks Progress & Patriarchy
Author Alan Lightman isn't the type to take inspiration lightly. "Sometimes I'll come up with an idea,&r...
Read More >>
↑