Bill Schwab, Mysteries of light
Jan. 25, 2009
Bill Schwab, Mysteries of light
Carina Hume 1/26/09
Bill Schwab is not your typical picture postcard photographer. You'll find him practicing his art in weather and lighting conditions most photographers run from. "I like to show ways people aren't used to looking at the world," says this year's juror for Crooked Tree Arts Center's 28th Juried Photography Show in Petoskey.
Working at nighttime and in inclement weather has become somewhat of a trademark for Schwab, a Dearborn and Cross Village resident. "People don't think of it as being a good time to photograph," he admits, "but there's ambient light. The camera tends to pick up more than the eye does – it can be mysterious. It adds to the emotional impact, shot in a snowstorm or at nighttime."
THE FAMILY BUSINESS
With his commercial photography background, two published photo books – "Bill Schwab: Photographs" and "Gathering Calm – Photographs 1994-2004," and works in permanent collections throughout Michigan and parts of Ohio, Schwab has found success and the freedom to travel for his work.
A graduate of Central Michigan University, he spent time honing his skills as an editorial and fashion photographer in New York before completing his degree. "I went through a four-year undergraduate (in photography) with a minor in graphic design," he says. "From then on it's pretty much been work experience."
Photography was in his blood from the start.
"It was a family business. My father was a rank amateur… and my great-grandfather had a photography studio in Detroit in the late 1800s," he reveals, admitting he fell in love with photography after processing his first film at age 12. In high school, a photography class and work on the school newspaper and yearbook helped him further his skills.
"I don't suppose I thought it could be a viable career," admits Schwab, who has worked as a printer at professional photo labs, held a staff position for the city of Dearborn and has worked as a stringer for weekly newspapers, where he met his wife, Catherine Kavanaugh. "I've been really fortunate to make a living."
"My last real job was in 1989," he continues, "and I've been on my own ever since. I started doing more commercial work in the middle 1980s working for corporate magazines (Times, Newsweek), and I did a lot in the music business (Rolling Stone, Spin Magazine), as well."
HAPPINESS COUNTS
Decades in the photography business have brought changes in Schwab's work, including the confidence to shoot what he prefers, not just what he knows people will enjoy.
"[My work] originates more from me; it says something more about me than it does in the past," he says, although he continues to focus on urban and natural landscapes.
Enjoying northern climates, Schwab travels to remote places in Canada, Iceland and Scotland for his pictures.
"I like to work in landscapes that are unspoiled as much as possible by man," he says. "I like working along shorelines; I like working with water."
"My favorite place on earth is up in Sturgeon Bay; I have property up around Cross Village. I like the northern hemisphere. I like it where it's cold, where we have the changes of seasons. Here the landscape is more familiar; I have more of a connection with it, as opposed to places like Africa and China."
DARKROOM VERSUS DIGITAL
Although proficient with today's digital technology, Schwab continues to enjoy photography the old-fashioned way. "I work with a lot of alternative processes," he admits. Nineteenth-century techniques, such as wet plate collodion (similar to old tintypes), platinum, palladium printing and emulsion are popular with Schwab.
"I still shoot film pretty much completely. I have a small darkroom trailer that I travel with. I'm creating my own plates right on the spot."
But Schwab knows digital work still has its place.
"Digital can be a lot of fun and at one point I almost gave up my darkroom completely, but I'm glad I didn't. Very few of my final prints are digital – they are actually handmade prints. [Digital] has become a tool for me – it's so much less exciting," says Schwab, who scans his film and then makes negatives from it to make larger platinum prints. "It's not fun to me to sit in front of a computer. When you use a digital process a lot of things tend to end up looking the same."
PHOTOGRAPHERS TAKE NOTE
Photography-minded readers may enjoy attending a workshop instructed by Schwab held this summer during a Northern Michigan event called Photostock. This summer marks Photostock's fourth season and Schwab expects close to 80 participants.
"Every year I do a couple of work-shops," he says. "I've had people from as far away as Australia." Lodging will be available at Birchwood Inn in Harbor Springs, as well as at other Northern Michigan locations. Visit www.northlightworkshops.com for more information.
Although Schwab has enjoyed photographic success, he cautions others who dream of making a career out of it: "A lot of people think of photography as their hobby; if they're going to make their living from photography, it's not going to be their hobby ever again. You have to be working constantly just like anything else: promoting, printing, selling, filling orders. Just be persistent."
Visit Crooked Tree Arts Center in Petoskey to view Bill Schwab's work along with the 28th Annual Juried Photography Show on display through April 4. Call 231-347-4337 for more information or visit www.crookedtree.org or www.billschwab.com.
Trending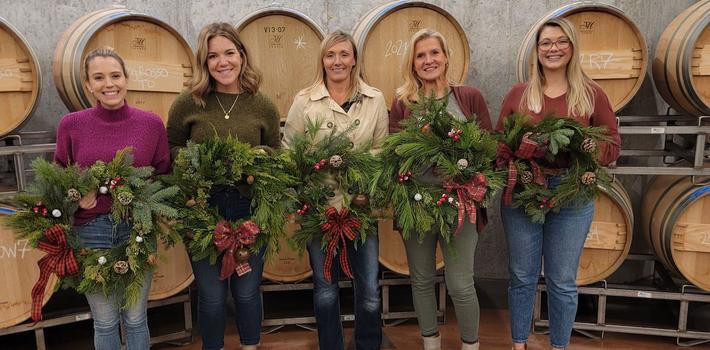 Wine & Wreaths at Mari
If you like wine and wreaths, you'll want to head to Mari Vineyards on Old Mission Peninsula. A 90-minute wreath-mak...
Read More >>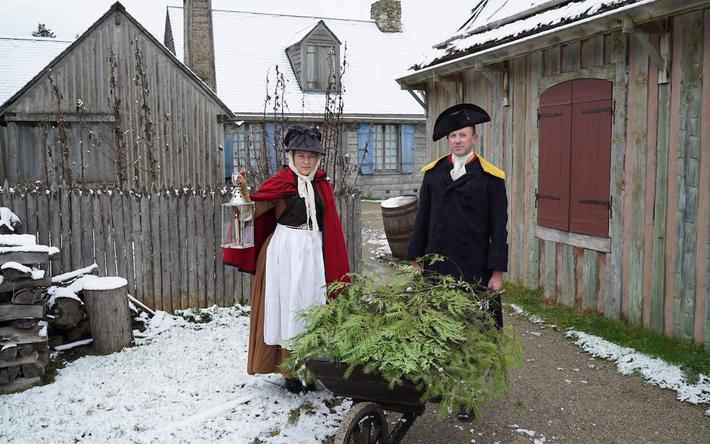 A Colonial Christmas
Christmas is coming to Colonial Michilimackinac in Mackinaw City on Dec. 9. Storytellers will bring to life the stories of...
Read More >>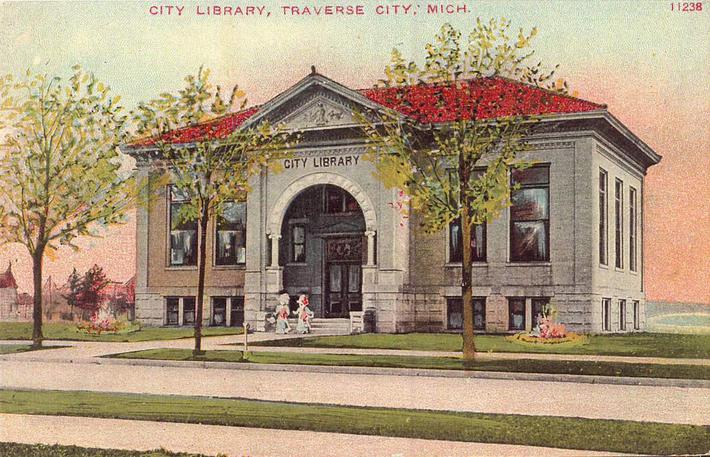 A Literary History of TADL
Next year, the Traverse Area District Library (TADL) will celebrate 155 years of lending books and knowledge in northern M...
Read More >>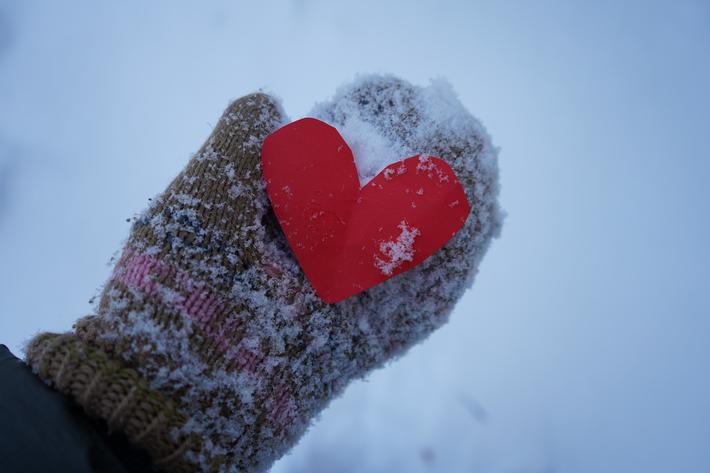 Merry Mittens
The Mitten Real Estate Group of Traverse City is helping make the season bright by kicking off their first Mitten Drive, w...
Read More >>