Nightmare at the border: Liz Larios
Nov. 28, 2010
Nightmare on the Border
Liz Larios deported to drug-riddled town in Mexico
By Rick Coates
For all practical purposes Liz Larios considers herself an American.
She graduated from Traverse City Central High School and has lived in
the United States for the past 18 years since the age of six. Since
high school, she has been holding down two jobs to pay her bills and
planned on marrying her boyfriend of six years, Russell Horn, sometime
next year. There was just one problem, the 24-year-old Traverse City
resident was born in Mexico.
On Tuesday November 9, Liz Larios was out in her yard with her dog
when a large black SUV pulled up, two man dressed in black suits
approached her asked for her name, handcuffed her and took her away.
The men were agents with U.S. Immigration and Customs Enforcement (ICE
-- the principal investigative arm of the Department of Homeland
Security). Her arrest was part of a sweep through Northern Michigan
that led to the arrest of 17 individuals believed to be illegal
immigrants.
"I came home from work and new something was up; we only have one car
and she was not home," said Russell Horn. "We were getting along great
and besides some money issues we were living a fairytale life, so I
knew she hadn't left me. I called her sister and she told me that the
ICE agents had been to her house and had taken her parents as well."
Horn learned the fate of his fiance two days later when she was
finally permitted to call.
"I was mortified. They didn't even identify themselves and they
wouldn't let her change her clothes, she was in her pajamas. Then they
drove to her parent's house arrested them and then headed off to
McDonald's where the agents went in and had lunch while all the people
they arrested waited in the vehicles handcuffed," said Horn. "After
lunch they proceeded to a detention facility in the Soo. Well, Liz
was crying hysterically as she didn't know what was happening to her
or her family. The one agent kept yelling at her to quit her crying
and repeatedly told her to 'shut the f*ck up.' Well, he got fed up
with her and radioed to the vehicle ahead to pull over.  He got out
and dragged Liz's mother back to vehicle with Liz in hopes that would
shut Liz up."
FEARFUL DESTINATION
For Horn, the whole ordeal has been a nightmare and what worries him
most is he feels that Liz will only survive a few weeks back in
Mexico.
"She speaks broken Spanish. Her cousin was murdered just a few months
ago," said Horn. "These border towns are run by the drug cartels where
murders and rapes run rampant daily."
Larios' parents left Mexico 18 years ago to seek a better life in the
United States as the drug cartels were taking over (even their home
was overtaken by the drug cartel). When they left Mexico they had work
visas and started as migrant workers before her father Ignatius landed
a job working for an insulation contractor, a job he has had for 10
years. Her mother worked an office job for seven years before being
laid off; she recently worked for a local dry cleaners. Her brother
was the first detained and his return trip a few years ago back to
Mexico did not end well.
"This is what has me worried. He went back because he violated his
visa by fishing without a license. Well, he and his wife went back to
the family farm and the drug cartel showed up and demanded money and
drugs. Right in front of him they blew his wife's head off. They
pistoled whipped him, but he survived," said Horn. "He escaped back to
the U.S. but was caught and deported back. Well, he had nowhere to go
but back to the family home. The drug cartel caught him, tortured him
and hung him to death. Now Liz's Uncle was the chief of police. He
started investigating the murder and a week later was murdered."
Since being arrested on November 9, Larios had been moved to four
detention centers around Michigan before being deported to Mexico on
November 23. Russell Horn has been selling off everything he and Liz
own, taking pennies on the dollar to raise money to rescue his fiance.
He started "Operation Save Liz" and via Facebook has marketed his
belongings by offering to be available 24/7 for interested buyers.
DRIVING TO MEXICO
"I am just waiting on my passport to arrive," said Horn. "I have quit
my job and right now I have $600 raised. As soon as that passport gets
here I am driving to Mexico with whatever cash I have.
My mom is going to keep the sale going after I leave. I also have
opened an account at Members Credit Union where people can send
donations to help."
What's the plan when he gets to Mexico?
"I am going to find Liz and her parents and head to Cancun. She worked
in housekeeping here for the past three years," said Horn. "She has a
high school diploma, which is like having a college degree down there,
so I think she could get a job at one of the resorts. I know this --
that if the drug cartel gets her first I will never see her again. She
will be raped and murdered. You do what they tell you and when you
don't cooperate or they no longer need you they kill you."
So does Horn hope to return back to the United States with Liz?
"That is the plan. It is not going to be an easy one though. We will
get married as soon as possible in Mexico. I will return here and
submit the necessary paperwork and we will have to go through an
interview process to prove that we didn't get married just for her to
return to the U.S.," said Horn. "Then once I get approval from the
U.S. I have to get approval from the Mexican government and that will
cost about $10,000."
Horn doesn't know where the money will come from but right now his
only concern is keeping Liz alive, even if that means risking his own
life.
"Her father told me to tan, start growing a beard, wear a hat and not
look at anyone," said Horn. "The cartels will shake down Americans in
these border towns when they are traveling alone."
THE 'I DO' OPTION
For Liz Larios, saying "I Do" is something that she wishes she might
have done three years ago.
"When she learned her visa had expired during a hearing in Detroit
four years ago I asked the attorney what I could do. The attorney said
I would need to marry Liz before the end of the day," said Horn. "I
asked Liz but she didn't want to get married under those pretenses. We
were young and we certainly didn't understand the ramifications of our
decision at that time. We figured we would return home and save the
$10,000 needed to head to a border town and get her visa renewed."
Horn expects to leave this week for Mexico. At press time, Larios had
been flown to the border town of Laredo, Texas and escorted in the
pajamas she was wearing when arrested to the Mexican line and
released. Horn had shipped clothes to Larios' grandmother in hopes
that she and her parents would be able to make their way there.
These were Liz's last words to her fiance before being deported: "This
will be the last time I talk to you, until I'm in Mexico," said
Larios. "Don't cry babe, I'll be okay. My dad is with us again. I'll
get a cell when I get there so that I can call you. You just wait up
there for your passport and drive safe."
If anyone is interested in contributing to the Operation Save Liz Fund
they may do so by calling 231-409-3085. Contributions may also be made
at Members Credit Union locations in Traverse City. To purchase items
Russell Horn is selling, find him on Facebook.
Trending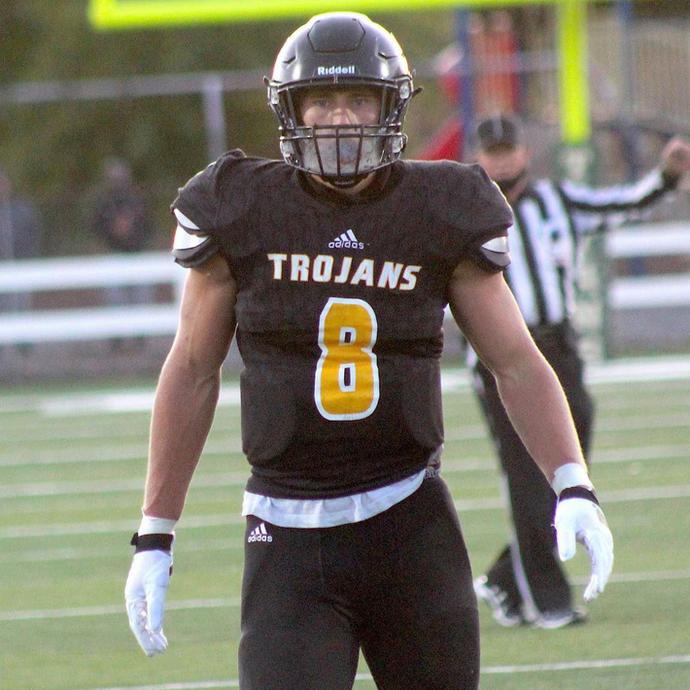 TC Central's Josh Burnham a contender for two national football honors
Christmas came early this year for Traverse City Central football phenom Josh Burnham. The national Maxwell Football Club ...
Read More >>
Conspiracies Everywhere
This will one day undoubtedly be referred to as the Golden Age of Conspiracy Theories. There is hardly a subject you can m...
Read More >>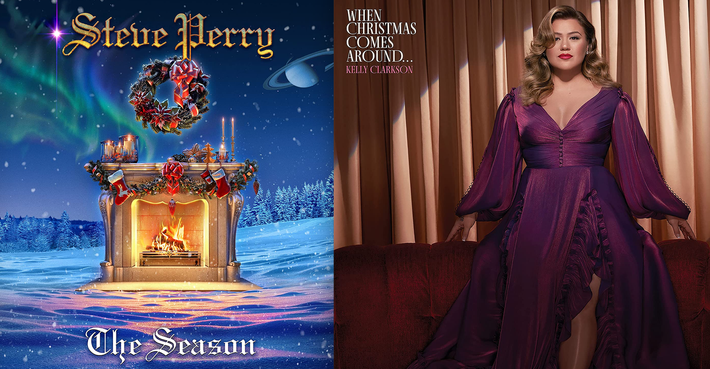 Cue Up the Holiday Soundtrack
'Tis not only the season for hosting parties, over-indulging and exchanging gifts, it's also the time ...
Read More >>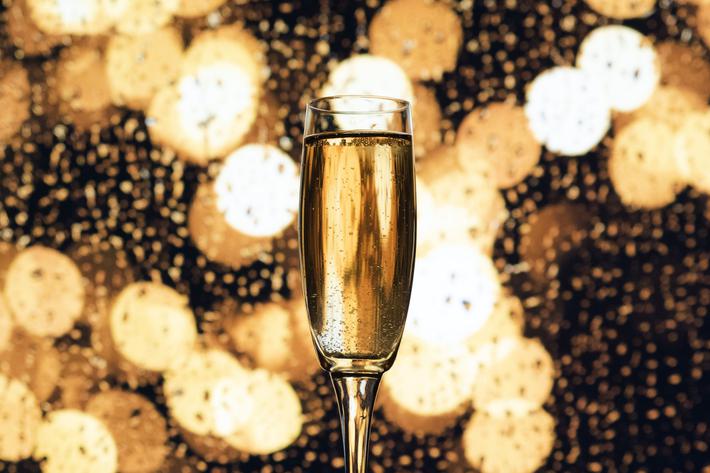 Champagne Problems
Before we lose our collective minds, don't. There will be Champagne for the holiday season this year, but the wi...
Read More >>
↑