Left Alone
Feb. 12, 2012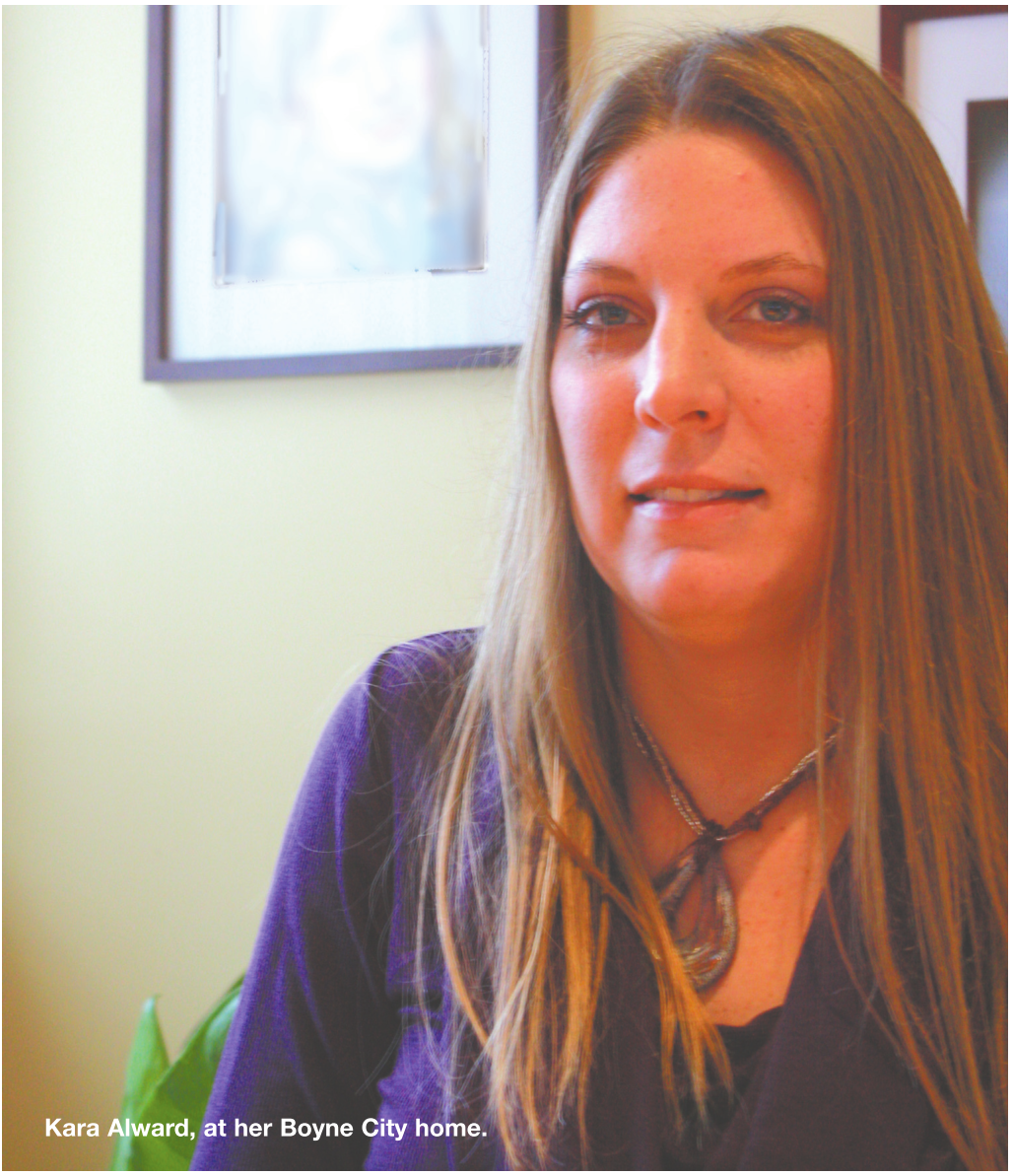 Mom objects to child being unsupervised while in dad's care; court and officials side with dad
Kara Alward expected authorities would take action after the father of her 7-yearold daughter left the girl alone at an Econo Lodge last summer while he was at work at a gas station.
When Alward's daughter told her she'd been repeatedly left unsupervised at the motel during an extended summer visit with her father, Alward said she was terrified. When she feared her daughter was alone again on Aug. 22, Alward drove to Gaylord, called the girl and then called police.
Officials investigated but determined what happened was not against the law. A police investigation did not result in any charges against the girl's father, Martin Jozwiak. A Children's Protective Service caseworker also investigated and determined Jozwiak was in the clear once he promised that, in the future, he would find chlid care.
And a court referee threatened to throw Kara Alward in jail when she used profane language to express frustration about her case at a hearing months later.Alward avoided jail, but she was ordered to pay Jozwiak's attorney fees for filing what the referee, Cynthia Conlon, deemed to be a frivolous motion to restrict Jozwiak's parenting time.
TERRIBLE RELATIONSHIP

Alward and Jozwiak already had a terrible, contentious relationship when their daughter returned to Alward's home in Boyne City last summer after two weeks with her father in Gaylord.
Alward had worried about the living conditions Jozwiak provided in Gaylord, but when the 7-year-old reported that she'd been repeatedly left alone at the motel for hours at a time, Alward said, she was furious.
(The Express is not printing the name of the daughter out of consideration for her privacy).
The previous winter, Alward suspected Jozwiak was homeless after he gave court officials a false address. When Alward and her attorney, Richard Zerafa, investigated that address, they discovered Jozwiak never lived there. They had no idea where Jozwiak lived.
Jozwiak told court officials he lied about his address because he feared harassment from Alward. The dispute led Jozwiak to move into a room at the Econo Lodge in Gaylord.
Jozwiak lived in a section of the motel set aside for long-term renters. Alward said she checked the motel's address against the state sex offender registry.
"We looked it up – 14 registered sex offenders for children under the age of 13 in a one-mile radius," Alward said.
TOO YOUNG TO BE ALONE?
For Alward, there is no gray area. Her daughter, at age seven, was too young to be left alone at a motel.
David Akerly, spokesman for the Michigan Department of Human Services, the department that oversees Children's Protective Services, said the question of when a child can be left unattended is a murky one.
There is not an age, officially, when a child is old enough to be left unattended, though cases of unattended children age 10 and under are investigated.
"If they are 10 and under and it's brought to our attention, the investigation is automatic," Akerly said.
Akerly said he could not speak about a specific case but he could talk in general about how an investigation works.
He said a caseworker would look at a variety of factors to determine whether a child is safe.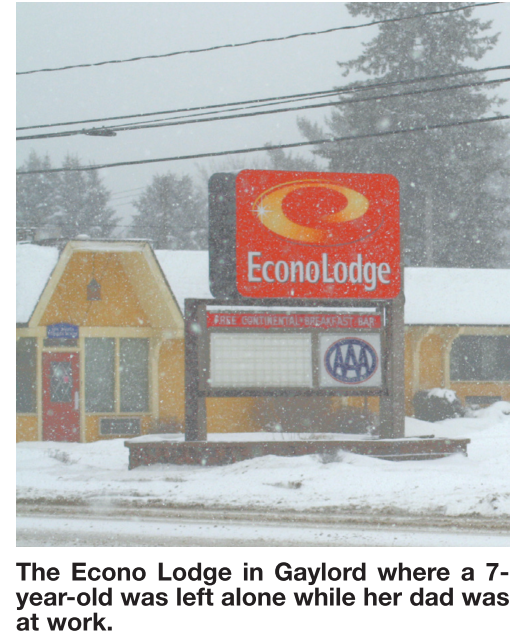 In a case where a child was reported to have been left alone at a motel, caseworkers would look at how long the child is left alone, how well the child functions, what kind of support system is there for the child, and how easily the parent or guardian could return to the child if necessary.
He said the priority of caseworkers is to determine whether there is a threat to the safety of the child.
"It's a case-by-case situation," Akerly said.
That's what happened in the case of Alward's and Jozwiak's daughter, and caseworkers, adding up the variety of factors, determined the child had not been neglected.
ALONE WITH SCOOBY DOO
This is what happened in this case when Alward's daughter told her she'd been left alone.
The girl had gone back to the Econo Lodge on Aug. 21 and the next morning Alward phoned her to find out if she was alone.
The girl told her mother she was alone in the motel room, watching Scooby Doo.
Alward called police. Alward met a police officer at the motel and soon her daughter emerged from her father's motel room, walking her dog. The police investigated.
The 7-year-old, though, apparently, didn't mind having been left at the motel. She told a CPS caseworker that she wanted to stay with her dad, according to a CPS report. She said that even though she was left alone at the motel "a lot," according to the report, she was left with food and the door to the room locked automatically.
The CPS caseworker asked Alward whether her daughter could stay. Alward said she was appalled by the request and refused.
In a CPS interview two weeks later, the girl told the investigator that when she was left alone she would often play with the motel manager's 9-year-old son and that the manager would watch her, sometimes through the motel's surveillance cameras.
The girl "stated that she is not afraid to be alone and if there was an emergency she would run across to the office and tell" the motel manager, the caseworker wrote in the report.
BABYSITTING BY SURVEILLANCE

After the police arrived at the motel, it wasn't long before Martin Jozwiak appeared, wanting to convince officials that his daughter was well cared for.
According to police and CPS reports, Jozwiak's first attempt on that score was to lie.
"Martin Jozwiak came back to the Econo Lodge and initially claimed the manager ... was watching his daughter. Officer (Douglas) Hempenstall made contact with (the manager) who reported that he was watching over (the girl) but later admitted that he was not watching her this day and no arrangements had been made for him to do so," the CPS worker wrote. "Officer Hempenstall then questioned Mr. Jozwiak again and he admitted to lying."
The CPS caseworker noted that when the officer checked on the motel room, he found it was in disarray and smelled of dog feces.
The police report was turned over to an assistant prosecutor who declined to file charges.
A CPS worker wrote in the report: the manager "stated that his property is set up in a U shape and he watches the kids at all times although he may not be outside with them, he ensures they are within sight. (He) stated that his property is completely secure with video surveillance as well and the kids are always safe."
That does not satisfy Alward. "That is not acceptable, to me you don't watch a child, a 7-year-old child, through video camera," she said.
Ultimately, the CPS caseworker determined there was no cause to go forward with a child neglect case.
In doing so, they reached the conclusion that the motel manager typically watched the girl while her father was at work, though on the day in question, Aug. 22, it happened that he was not watching her.
In the last page of the report, the caseworker notes that Jozwiak was told he could no longer leave his daughter alone at the motel and he would have to find childcare.
The case was closed. "I had no idea that under Michigan law, you're not supposed to leave your child alone, but if you do, you're OK as long as they don't hurt themselves," Alward said.
"˜ONE-NIGHT STAND NIGHTMARE'

If it seems like Kara Alward and Martin Jozwiak have a hopelessly awful relationship, that's because they never really had a relationship at all.
There was a time, for a few months around the time that their daughter was born, when they attempted to live together, but Alward said it was miserable.
"This was a one-night stand mistake that turned into a complete nightmare," Alward says.
Alward has since married, happily, and she has another child. Last August when all of this was going on her husband was in Afghanistan.
Alward and Jozwiak have joint legal custody of their daughter and Alward has primary physical custody.
Despite all of the animosity, both parents appear to really love and want the best for her.
Jozwiak and his attorney, Sierra Koch, both declined to comment for this story.
There are comments on Jozwiak's facebook page, though, that demonstrate how much he loves his daughter, who since last August has turned eight.
He wrote, about her eighth birthday:
"Eight years ago ... I became a Dad. When she cries my heart is sad. We she laughs, I laugh. When she talks I listen. The bests words Ive ever heard is I love you Daddy."
Then around Nov. 1, Jozwiak was celebratory after a court hearing over the allegations that Jozwiak had left her alone at the motel. Jozwiak had not been able to spend much time with his daughter since Aug. 22 and after the hearing, Jozwiak was reunited with the girl.
"Spendin time with my daughter first time in 10 wks thank god for my atty best money I ever spent," he wrote.
FACE-OFF IN COURT

That hearing had not gone well for Alward. The Nov. 1 hearing saw the parties argue about an ex parte order that Zerafa, Alward's attorney, had sought and received on Aug. 31 that effectively suspended Jozwiak's parenting time until he could prove he could provide safe childcare.
Zerafa and Alward say they have no problem with Jozwiak having parenting time. They say they just want him to exercise it responsibly.
"We think that the child deserves to be with her father," Zerafa argued at the Nov. 1 hearing, according to a transcript. "But that requires the father to be with the child. And when you leave a child unattended at that age, we don't feel it's appropriate."
Koch, who Jozwiak hired after the Aug. 22 incident, argued the ex parte order was unfair and enabled Alward to punish Jozwiak. Koch argued in response to the ex parte motion that the child bearing left alone was a fluke and it didn't happen regularly.
She wrote: "The requirement to suspend parenting time until Plaintiff/Father can provide "˜reasonable housing and child care' is vague, arbitrary, unenforceable and essentially allows Defendant/Mother unfettered rights to unilaterally" decide what is reasonable.
Koch said at the hearing that the order had enabled Alward to keep Jozwiak from his daughter for all but a few hours since Aug. 22.
"He loves his daughter," Koch said. Early on in the hearing, it seemed, the case started to go against Alward and Zerafa, according to the transcript. It seemed that Conlon, the referee, considered the fact that Alward kept Jozwiak from his daughter, despite the order, was more of the same bad behavior she'd already seen in the case.
Conlon quoted an order she wrote from 2009:
"Historically this case has been noteworthy for the extremely high degree of animosity the parties have for each other and the complete lack of communication and cooperation each has shown toward the other."
Conlon said she was losing patience with back-and-forth allegations.
"I have heard it for the last six years," she said. "I know they hate each other."
NEAR CONTEMPT OF COURT

Much of the testimony at the hearing involved what happened Aug. 22. Jozwiak said he would not leave his daughter alone again.
When Jozwiak said that, in the future, he would take his daughter to work if he needed to, Alward interrupted: "Why didn't you? Why didn't you on the 22nd?" That breach of decorum upset Conlon. "Ms. Johnson, you're going to be able to address the court when it's your time to address the court through testimony," Conlon said, according to the transcript. (In court proceedings, Alward is referred to by her maiden name, Johnson.)
"You're also not – you're not to address Mr. Jozwiak directly either."
Alward failed to stop: "I didn't address him.
I just – I was whispering to myself looking at paperwork over here. I never addressed him. I never looked up from my paperwork."
Conlon responded: "Well, you looked at him and said, "˜Why didn't you?'" Alward escalated the dispute: "I never looked at him. I was looking at paperwork."
Zerafa interjected: "Stop, stop, stop, stop, stop." But Alward didn't heed her attorney's advice.
She said to the referee: "You're lying. I never looked at him. I was looking right here at paperwork."
Conlon turned to Zerafa: "Well, and I think your client is dangerously close to being in contempt of court, Mr. Zerafa. In fact, I think that, if I had the power to send her to jail right now for that, I would."
Still Alward kept going: "Oh, but you're not. Because he – he can leave her alone? This is bullshit."
Zerafa had had enough: "All right. Go out in the hall, please," he said.
"She's in contempt, Mr. Zerafa," Conlon said. "I'm sure Judge Hayes – is he downstairs? I think she needs to go to jail."
Alward agrees she acted badly, but she believes Conlon overreacted.
"I agree, I shouldn't have spoke out loud," she said. "It was a complete accident."
A LESSON LEARNED

Alward avoided jail that day, but Conlon continued the court hearing over Zerafa's objections after Alward left the courthouse.
Zerafa asked to have the hearing postponed, saying that Alward was under so much stress and that she was having a nervous breakdown, but Conlon said she didn't want to reward Alward by delaying a decision to reunite Jozwiak and his daughter.
In her findings, Conlon said she didn't see evidence that the daughter was neglected or put in danger.
"Am I also concerned that (the girl) was left alone at the motel room? Sure. She was 7 at the time. She's 8 now. She shouldn't be left unsupervised. And I think Mr. Jozwiak has learned that lesson the hard way now and is going to always have her supervised in the future, because he's going to have to," she said.
Then she addressed how Jozwiak had earlier lied about his address: "... while I appreciate Mr. Jozwiak's explanation for that, it's never right to lie under oath, Mr. Jozwiak. And, you know, it's not something the court would condone in any way. And further, you know, it's partly what led us to being here today. So see where it got you? So don't do it anymore."
Conlon also noted the matter had been investigated by CPS and Jozwiak was cleared.
She called it "an isolated incident, a very unfortunate isolated incident."
She ruled Jozwiak's parenting time should be restored.
Finally, Conlon found that the motion was frivolous.
"With regard to request for attorney's fees, I would note that this all started back – the current (inaudible) started back when Ms. Johnson filed a motion to modify parenting time basically because Mr. Jozwiak had lied," Conlon said, according to the transcript. "And, you know, I found on this record there was really no reason for that motion to be filed, because there's been no change in circumstances."
Conlon ordered Alward to pay $1,000 in attorney fees.
In January, Conlon's decision was reviewed and upheld by Antrim County Probate Judge Norman Hayes.
Trending
Moving Dirt And Stone
This year is taking a toll on me. I'm more sluggish. It's harder to get out of bed each morning. I have muscle pain that I...
Read More >>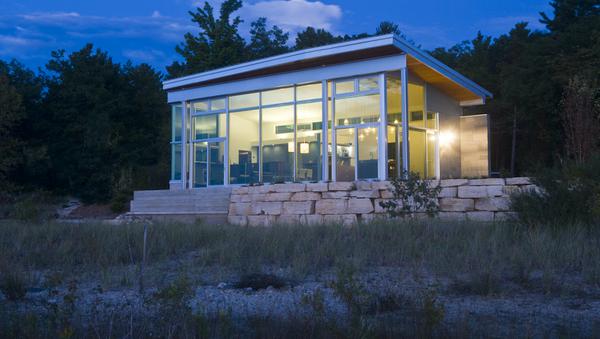 Northern Michigan Modern
From rustic log cabins to Victorian-style homes all the way to more traditional suburban-like developments, northern Michi...
Read More >>
Warts And All
Project 1619, a product of New York Times Magazine writers, is a potential public school curriculum that attempts to redef...
Read More >>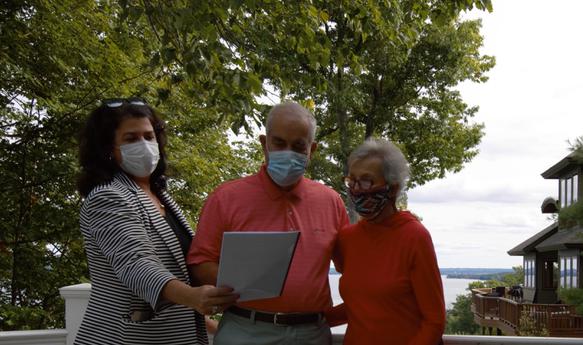 Pandemic Brings Even More Heat To A White-Hot Real Estate Market
There's a mad dash going on in real estate: companies bailing on their massive corporate office buildings, families ...
Read More >>
↑