No Place for Pedestrians
A walking tour of Lafranier Road shows the outskirts of TC need a lot of improvement
Dec. 9, 2012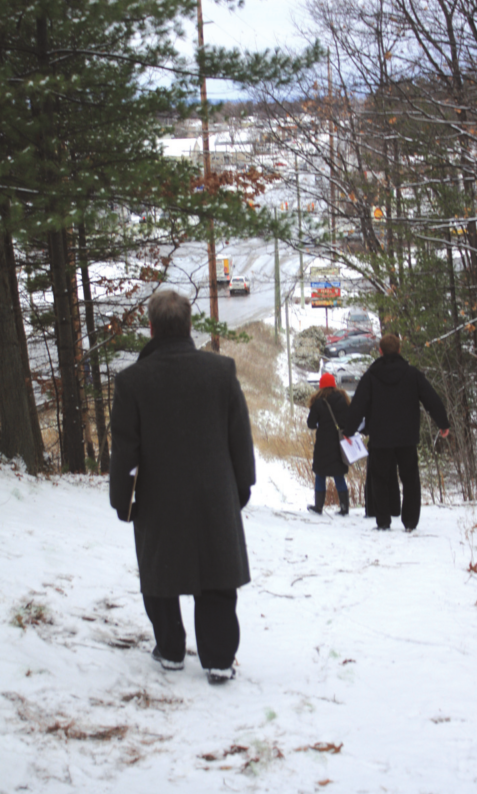 In Traverse City, at least downtown, there might be arguments about what should happen to Division Street, or what the restrooms at the bayfront park should look like, or where rental units can be located.
But just about everyone agrees that, mostly, the city is a pretty walkable, bikeable town.
That's part of what makes Traverse City great. And most residents want to see it become friendlier to cyclists and joggers and walkers.
You don't have to go very far out of town to find another reality, though.
Head south and you'll soon run into South Airport Road, a corridor of strip malls and gas stations and restaurants which is, in places, five lanes of congestion and traffic turning in and out of one driveway after another.
If you head south out of downtown TC on foot, sidewalks disappear, roads get busier, and you soon feel like there's no place for you.
Some people, though, want to find a way to improve the South Airport corridor. To make it look nicer and function better.
It won't happen overnight, said Gary Howe, a member of the Traverse City planning commission and a "Complete Streets" advocate. Howe writes a blog, My Wheels Are Turning, dedicated to, as he says, "making public spaces more democratic and accessible."
When he learned the Grand Traverse County Road Commission planned to spend some money to improve Lafranier Road, he decided he wanted to have some input.
He wanted to advocate for accommodations for pedestrians on Lafranier. It would be just one intersection of the South Airport corridor, but it would be a start.
"You have to start with vision," Howe said. "We don't have someone in a leadership position saying, "˜You know, (the South Airport Road corridor) is atrocious.'" Howe proposed a walking tour of Lafranier with local planners, transportation specialists and a couple members of the road commission.
The Northern Express tagged along on the snowy morning of Nov. 28.
Northern Express: What do you think of the South Airport corridor in general?
Gary Howe: It's a border of Traverse City. If you go to west of town, you have the commons, the Grand Traverse Commons, this beautiful, 500-acre forest border of the city. Beautiful.
To the north, it's the bay. Separated by a highway, but, whatever. There's a bay there. It's a nice border.
And then South Airport just south of town -- it's just this ugly, five-lane, inaccessible corridor.
Even the businesses there suffer. Not just because they don't have people that are on foot or on bikes, but when you drive that -- I mean, for me personally, anecdotally, there's so many times that I'll drive past the Latino Grocery and want to stop -- but I'm on the other side of the road.
I might even be on the right side of the road but going 45, because that's the speed everyone else is going, and you just don't feel comfortable stopping. You know, I'm not going to kill myself to get some salsa. If that was a store that I walked by every day on my way home, I'd probably buy salsa every day, There's people that live right adjacent to it, up and down that corridor, you know. You go in a block and people are living there, and all year round you see people walking South Airport.
Express: Would Lafranier be a good place to start improving pedestrian access?
Howe: Think about Lafranier. It connects right to Barlow. Which, probably a mile from South Airport, it turns into the city proper.
Even the city section (of Barlow) isn't great for pedestrians. There's no sidewalks. They're disconnected. There is a shoulder, but it's not the greatest shoulder, and it's not swept, so you still have people riding against the traffic, or walking against traffic in the road.
BATA has improved some of the bus stops, so they're actually sheltered now, which is a big improvement, but at the same time there's just so much that could be done in that whole corridor. Does it start with Lafranier? I'm not sure.
Express: What are we looking for on the walk of Lafranier?
Howe: The road's in really bad shape, apparently, from the county building to the top of the hill or the base of the hill.
The idea is just to walk it from the pedestrian or human perspective that you don't get when you just do a drive-by, and see -- where might people want to cross? You have those residences on one side of the road and services on the other -- where are they going to cross? And if they do cross there, what is the safety level? Are they more apt to risk it or are they more apt just not to make that trip?
As you go north, are people walking to South Airport? Where might they go once they get down there? Having known the area, obviously they're going to 7-11 and other businesses like that, that are just in that little vicinity.
So I guess we just want to look at the facilities. What's there? What's it designed for? If you are a person on foot, do you know what you should be doing? And was it intentional, or was it a "goat trail"? So we'll see when we get up there.
And today, with the fresh snow, I bet that we already have tracks from this morning of people going somewhere. You would think maybe with the snow there's not that many pedestrians that would be there, but I'm sure there are because on the east side of Lafranier hill, there's a really well-worn trail that goes down the hill, away from the road. It goes through the woods. You know, that's years in the making.
Express: How did the South Airport corridor become what it is?
Howe: We were flush, and we had growth, and this area grew quickly in the late '60s and '70s and early '80s. I think with that growth came a lot of new money. In a car-centric state, a car-centric community was assumed as default.
So as it got bigger and bigger, whenever it got more congested, the solution was always bigger. Bigger and faster. And I think what happened was, I don't think people really thought long term.
Like, when you put in a road project or reconstruct a road, I like to ask, well, what is it going to look like in 40 years? I mean, does it serve our needs in 40 years? Or are you just building it to react to the last 10 years?
I think that's how that road got that way.
And there's the private land use issues. I mean, you allow every private business to have its own driveway, it just creates a cluster throughout the corridor.
They didn't think about people at all. It's obvious. There's no thought.
You see them trying to retrofit it now, so like, there's countdown pedestrian signals, but there's no sidewalk or no ramps. In the winter, they're definitely not plowed.
Out at the county building on Lafranier, Howe told the walking group, "We're not really looking for solutions today. We just want to kind of get a feel for it as we walk. You can drive a place all day long, and not see what we see when we're walking.
Each walker was given a checklist to make notes about their observations as they went along.
Road commission board chair Marc McKeller explained that Lafranier needs attention because it's become a connector between Hammond and South Airport and therefore has become a major route through the region.
Marc McKeller: This road was never intended, I think, for the volume of traffic it has. And so, with the health department being built, there's been discussion about what to do about this road. We need to do something sooner than later. Again, it's a local road, so there's funding issues... What we're doing, if we do anything, will be a fix.
It became clear at the start of the walk not to expect any improvements for pedestrians on Lafranier anytime soon. John Rogers, road commission traffic services supervisor, told the group before the walk began there was no money available for anything but repaving the road for cars.
John Rogers: There was some discussion at the board level about, what can we do with Lafranier Road? Because the funding is limited at this time, the idea was brought up that maybe we could put a maintenance fix in, that could buy us more time, prior to any funding being allocated to rebuild this road. ...
Right now, I know that the sidewalks and pedestrian movement on this road is a concern. There's no doubt, everyone agrees with that concern, but for the amount of money that we're talking about, for the maintenance fix, versus the sidewalks, pretty much it would add quite a bit of expense to that.
I'm sure when there is money allocated, then you can get into more depth on putting sidewalks in.
As we walked along the road and traffic buzzed along (the speed limit is 55 m.p.h.) it was clear this was not a good corridor for pedestrians. There is no place to walk on a solid surface away from traffic. There is no place to safely cross the road. And there are a lot of low or middle-income people who live in the corridor between the county building and South Airport, perhaps thousands.
Roberto Larrea, director of planning for Garfield Township, said there are approximately 650 residential units, including mobile homes at Kings Court and multifamily developments, on that stretch of road.
That does not include several assisted living facilities located there.
At the hill near South Airport, you can see where pedestrians over the years have blazed what Howe calls a "goat trail," a path through the woods next to the road to get down the hill away from traffic.
Traipsing downhill over ice and slush it's easy to see that on this path you have to be in pretty good shape to get up or down the hill without falling down.
Express: What do you think as you walk along Lafranier?
John Nelson, road commission member:
What we need to come up with is a plan, so when new development starts to happen, you can talk to developers, and say, you know, we need to put in a sidewalk, or whatever, but it's in compliance with a plan. (We need) to plan all the way from Lafranier to South Airport, so we have a cohesive plan where everybody can buy into it.
Express: Right now it doesn't seem like this is a very friendly place for pedestrians.
Nelson: No, it's not. It's not for bicycling or pedestrians, anything except cars. It's not friendly for anything except cars. And there's a lot of people -- this is high density housing here, and people need to have available to them ways to get along this street other than getting in a car.
Nelson noted that sidewalks are called for on Lafranier according to township planning guidelines, but because the county was not obligated to follow township zoning when the county building was constructed and they faced no pressure to include sidewalks, sidewalks were left out of the plans.
Nelson: It's too bad that the complete streets coalition, TART, the township and the road commission all didn't sit at the table or attend the planning sessions for the construction of the county building, to advocate for complete streets there, sidewalks there.
It might have been done if we had our act together, had a plan in place and then if all these groups showed up with the country and then advocated for sidewalks.
Julie Clark, executive director, TART Trails Inc., saw a road in rough shape for pedestrian access, but she also saw potential.
Express: How do you rate Lafranier after walking it?
Clark: I'm seeing a lot of work ahead of us, to try to get basic needs accommodated. I'm seeing poor conditions for everybody, whether you're on foot, two wheels or four wheels. And I'm seeing some possibilities, too. Maybe some potential for steps.
Express: A lot of people live up here.

Clark: I think you've got some heavy residential and you've got, actually, special populations that are located all across this -- Tendercare, and nursing home facilities, assisted care facilities, and not a lot of places for them to get out and go.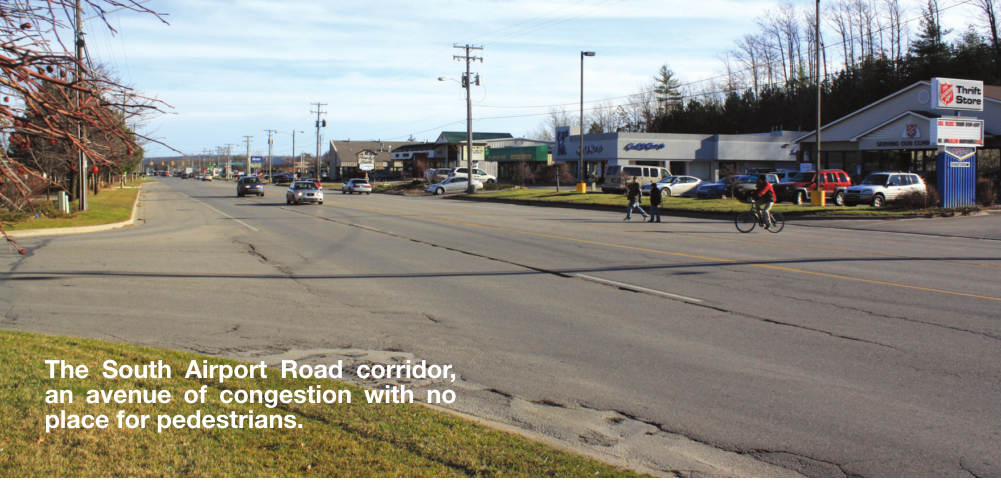 Trending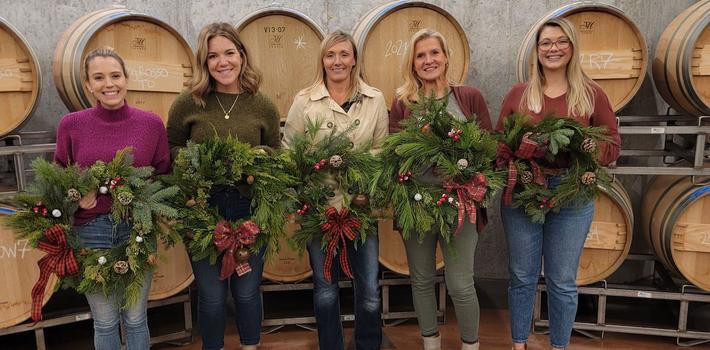 Wine & Wreaths at Mari
If you like wine and wreaths, you'll want to head to Mari Vineyards on Old Mission Peninsula. A 90-minute wreath-mak...
Read More >>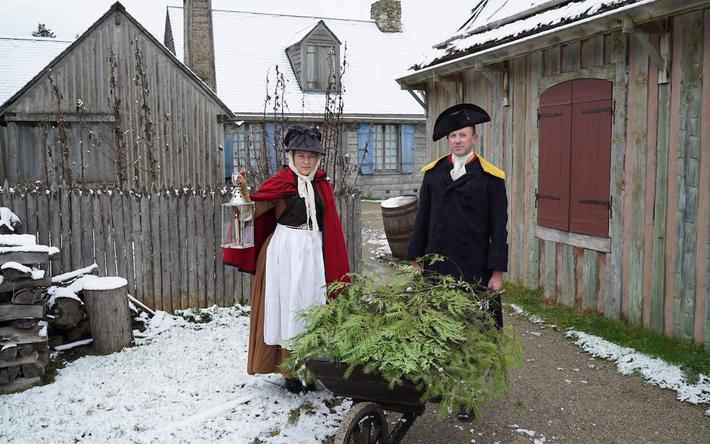 A Colonial Christmas
Christmas is coming to Colonial Michilimackinac in Mackinaw City on Dec. 9. Storytellers will bring to life the stories of...
Read More >>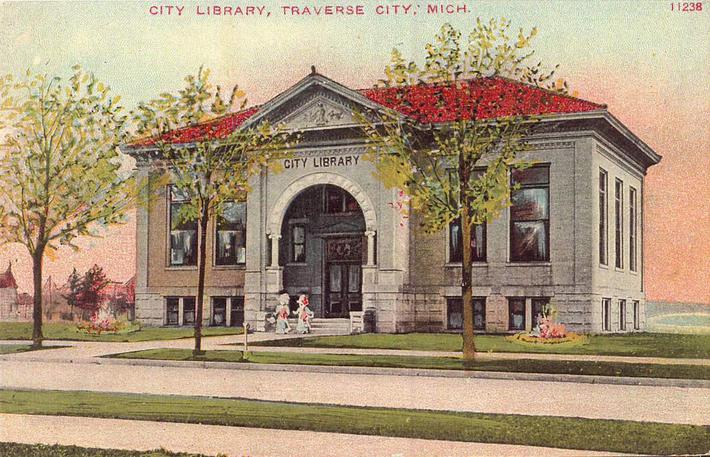 A Literary History of TADL
Next year, the Traverse Area District Library (TADL) will celebrate 155 years of lending books and knowledge in northern M...
Read More >>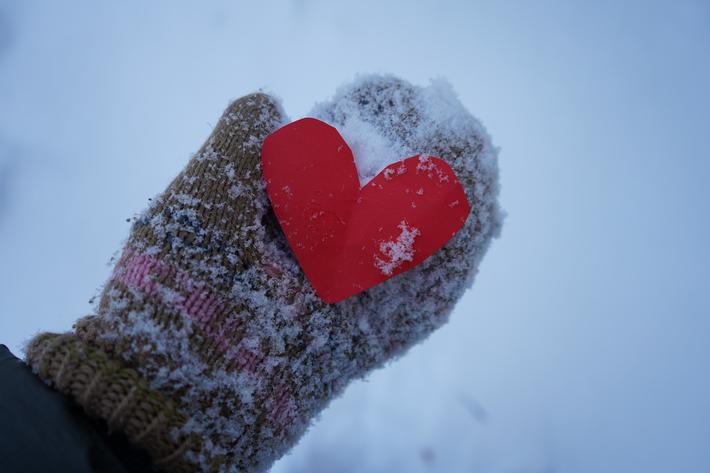 Merry Mittens
The Mitten Real Estate Group of Traverse City is helping make the season bright by kicking off their first Mitten Drive, w...
Read More >>