Time Lapse TC
Jason Hulet's mind-blowing video of a city in progress
Jan. 20, 2013

What happens when you take more than 15,000 photos on a city street and spin them into a time lapse video?
For real estate photographer Jason Hulet, the result is a surrealistic portrait of a day in downtown Traverse City that has viewers on YouTube and Facebook awestruck over its psychedelic colors and dreamlike progression.
Scan the accompanying QR code with your smartphone or visit the Video Seen link at www.northernexpress.com to see for yourself. The 5-minute, 28-second video captures various downtown street scenes with people and cars flashing by in a flipbook action sequence while the colors of the buildings and pavement twinkle in vibrant tones and the clouds roil in waves overhead for an other-worldly effect.
Normally, Hulet, 43, spends his time taking architectural photos of homes to promote for sale. He shares an office with his wife, Nicole, a Realtor at Coldwell-Banker in TC.
A graduate of Leland High School where he served as photographer on the yearbook staff, Hulet studied photography at Northwestern Michigan College and attended Grand Valley State before launching his Hulet Real Estate Cinematography & Photography business in 2000. He and Nicole have been married for 21 years and have two children, Ashley, 15, and Emily, 13.
HOW IT'S DONE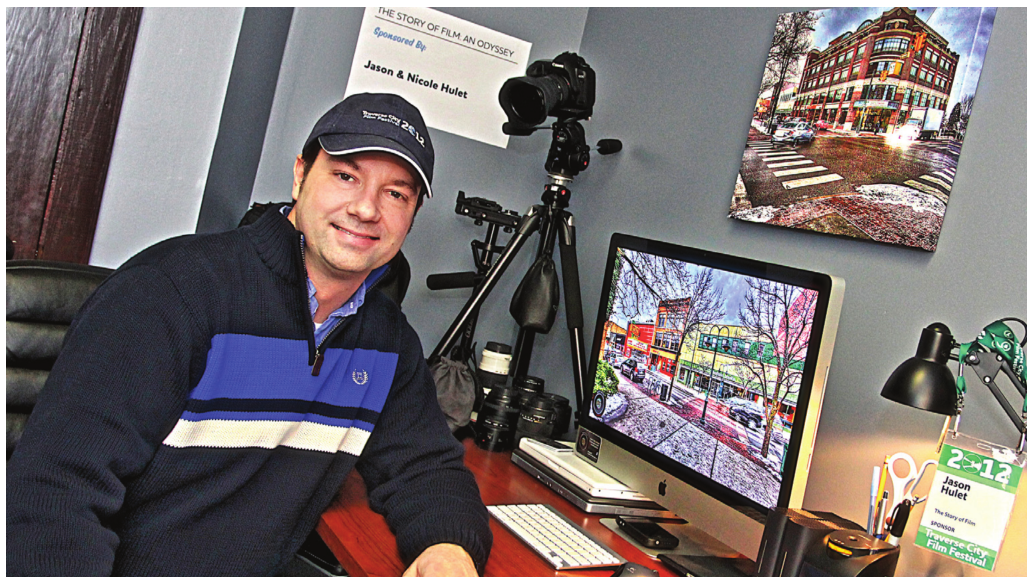 Hulet clearly has a creative side that goes beyond shooting area mansions. So how and why did he create his video?
"Well, it's January, so I figured this is a good time to get artistic and have some fun," he says with a laugh. "And that's what I did a few weekends ago, doing some time lapse photography downtown. Then I thought I'd put a twist on it and do some HDR time lapse."
What's HDR? "Well, normally we think of a time lapse as taking a frame (photo) maybe once every five seconds," he says. "What I'm doing is taking three frames every five seconds and then I use software to fuse those three into one frame that I'll actually use. So I centerexpose it (the photo), underexpose it, and overexpose it and then those three exposures will be fused together to give me a high dynamic range (HDR)."
Typically, Hulet spends 15 minutes at each shooting location, taking photographs using what's called an intramometer to control the shutter speed on his Canon SD Mark 2 camera. He chats with curious people strolling by, and in one scene early on in his video a homeless man takes a moment to gaze into the camera.
"I take about 900 images for every 15 minutes I'm on the street, but those are fused into 300 images," he says. "That gives me about 20 seconds of actual time lapse for that segment."
MANIPULATING IMAGES

Back at his computer -- a 2010 Mac -- Hulet manipulates the resulting images, saturating their shadows and highlights to heighten their colors to an intense degree. He uses Photoshop and Final Cut Pro software to rev up the images and spin them into a video. "You'd be amazed at how gray the actual photos are," he notes, adding that one of the toughest parts of the process is picking out music to go with the video.
He's had over 600 YouTube views since putting his video online a couple of weeks ago, and the results are so impressive that the Grand Traverse Visitors Center is obtaining the rights to use his work. "The idea is to help highlight Traverse City," he says.
Response to his video has been so supportive that Hulet recently traveled to Grand Rapids to shoot 19,552 exposures for two full days on that city's downtown streets. He hopes that Grand Rapids will show the same interest in his work as the Visitors Center in TC.
"I'm going to keep the ball rolling. I plan on going to various cities of interest. It's a great way to go to a different city, set up your tripod for 15 minutes and watch the heartbeat of the city and what's going on. You really start to "˜see' the city because you're not rushing through it with the hustle and bustle and people come up and talk with you. You just notice things that didn't occur to you before."
The impressionistic artistry is what makes Hulet's street scenes so compelling.
"I'm not looking for realistic images -- I'm looking to tantalize the eyes with color and see the city in a different way," he says, adding that he's also created about 300 still images from his video that have the same granular quality as the film.
"It's a balance between what's real and effects that make you wonder, when was this done and how was this done," adds Nicole. "The video brings up a lot of fun questions and I think that's what art really is -- it captures your eye and makes you ask questions."
top: Jason Hulet fuses three photographs with various exposure settings into a single frame which is strung together with hundreds of other shots to create surrealistic street images. Scan the QR code with your smart phone or go to the Video Seen link at www.northernexpress.com to see Hulet's 5:28 video.
right: Real estate photographer Jason Hulet with some of the equipment used to create his surrealistic time-lapse film of a day on the streets of Traverse City.
Trending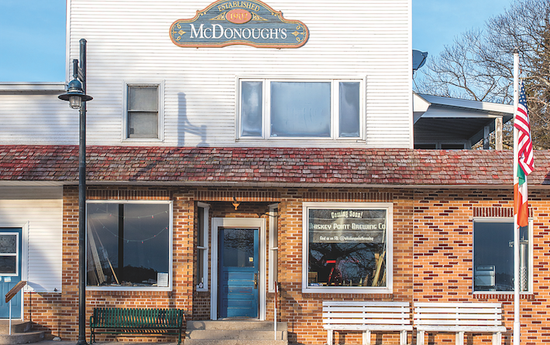 Welcome to Michigan's Most Remote Brewery
After years of planning and honing his beer-making skills, this spring, Patrick McGinnity plans to open Beaver Island&rsqu...
Read More >>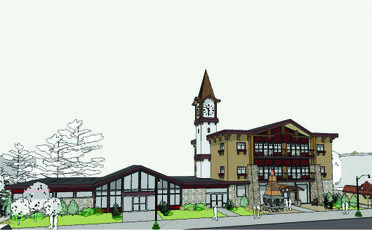 Gaylord: A boomtown Up North
Gaylord native Gary Scott had moved to Indiana, where he and some partners started a business to invest in distressed prop...
Read More >>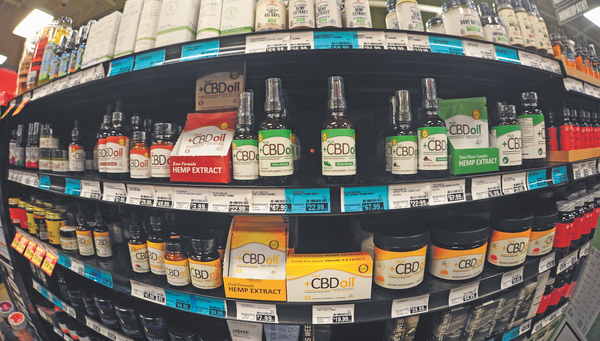 CBD Laws: Dazed and Confused
The sign outside of Family Video in Kalkaska lets drivers know the store has more than just movies. The sign reads: &...
Read More >>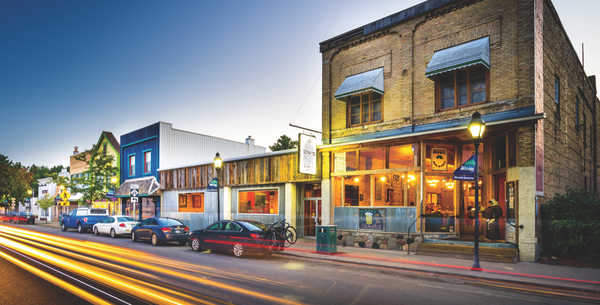 Small Up North Towns on the Rise
Spotlight on Bellaire (pictured)Seems Traverse City isn't the only place in the region making those "Best...
Read More >>
↑