A Cornish Tradition in Cadillac
Mr. Foisie's Pasties
May 12, 2013

So. You're retired, you love Northern Michigan in the summertime, and you still "have enough energy to do something""¦ but what exactly do you do? Well, if you're Nancy Vollmar and her husband, Jerry, you take over a restaurant, of course.
They may have had zero restaurant experience prior to their current venture, but what the Vollmars lack in culinary knowledge, they make up for with enthusiasm, attention to detail, and pride in product, that product being the longpopular Mr. Foisie's Pasties, a Cornish tradition turned Cadillac restaurant institution.
BRING SOME BACK!
Mr. Foisie's Pasties was founded in 1987 by Ron Foisie, a teacher at Cadillac High School with roots in the Upper Peninsula. Whenever Foisie would go back to the U.P. to visit family, his Cadillac friends would say, "bring us back some pasties!" and with the help of an old Foisie family recipe, Mr. Foisie's Pasties was born.
The labor-intensive restaurant (all the pasties are made fresh from scratch) eventually ran its course for Foisie, and he sold his pasty business to locals Al and Gail Nelson, who ran it for 10 years. When it came time to pass the pasty torch yet again, Nancy Vollmar, a guidance counselor who had worked with Foisie at Cadillac High, was there to reach out.
"My husband and I saw the for-sale sign, and we did some investigating," Vollmar explains. "Once we realized we could be gone in the winter and still run a solid business, we just thought it would be fun."
The Vollmars purchased Mr. Foisie's Pasties six years ago in August, recipes included, and threw themselves in to the new challenge.
CARRY YOUR LUNCH

On the surface, a pasty restaurant might seem like a fairly tame thing to take on to the non-restauranteur. But pasties actually have a long, colorful, and quite particular history.
The pasty's strongest association is with Cornwall, England, although its name is a word borrowed from Medieval French that indicates a pie filled with meat and vegetables and baked without a dish. Pasties have pretty much stayed the same throughout the years - picture a halfcircle shaped turnover with meat and veggies instead of fruit.
Perhaps those most familiar with pasties were Cornish miners, who carried the pasty into the mines in their pockets as a complete meal; it could stay warm for several hours underground, and if it got cold could be warmed on a spade over a candle.
"One of the other neat historical things is that each wife of a miner had their own "˜twirl,'" Vollmar explains, "a part of the dough that was twisted or wrapped in a unique fashion on the end.
This was so the miners could tell whose pasty belonged to whom, even in the darkened mines."
The U.P.'s pasties, which inspired the original Mr. Foisie's, are actually something of a tourist attraction, having been brought to the region by both Cornish miners and Finnish immigrants, who adopted the pasty for use in the U.P.'s copper mines. Roadside pasty stands can still be found in the U.P. today.
Anyone who knows of all of this history will of course expect their pasties to be "made right" in the classic Cornish fashion, and that's exactly what you'll find at Mr. Foisie's.
"We stick to the traditional recipes," Vollmar explains, "beef, chicken, and vegetable. All of our pasties have rutabaga (a kind of turnip), which is a traditional pasty ingredient, although it's not in use for much else today. There are other pasty shops that do different things with pasties, but we're not interested in doing that - our primary focus is making our fresh, in a very clean and friendly environment."
JUST TRY IT

Mr. Foisie's makes their pasties three times a week, a process that keeps their whole staff busy.
"We start early on a pasty-making day," Vollmar says. "And on the days we're not actually making pasties, we're prepping the ingredients, dicing potatoes, making the dough, chopping the vegetables."
Some people like their pasties with ketchup, some with gravy, and some just like them plain, Vollmar explains. But to her and her husband, the most important thing is to start with a quality pasty, with everything as fresh as possible.
"Everything is prepared just a couple of days in advance, at the very most," she says. "We do have frozen pasties available, but we freeze those with our own rapid-freeze process right here. Many people will have a meal in our restaurant, and will then take a bunch of frozen pasties home with them. They're very easy to heat up later, and make a hearty meal."
Plenty of diners choose to stay right in Mr.
Foisie's small but welcoming café, festooned with a Union Jack, photos of miners, and other English memorabilia. The kitchen is also open to the dining area, so that visitors can view pasties and the other house specialties - desserts (fruit pies and standout apple dumplings) - being made. But dine in or carry out, the pasties are still the number one thing.
So why are pasties so popular 700 years later, and "out of their element" here in Lower Northern Michigan? "It's just a different kind of food," Vollmar smiles. "It's not a fast food, but it's quick - we try to have them warm and ready starting at 11 a.m. each day so you can walk in and get them fresh. They're likely probably better for you than most meals you could get at a drive-thru place. And the rutabaga gives them a unique flavor that you don't get elsewhere."
And for $5.19 - the price for all pasties across the board at Mr. Foisie's - who could argue with that?
"We try to keep it as simple as possible," Vollmar says. "Try it, and you'll like it."
Mr. Foisie's Pasties is located in the Cadillac Resort District at 154 Leisure Street, telephone 231-779-9042. They may also be found on Facebook.
Trending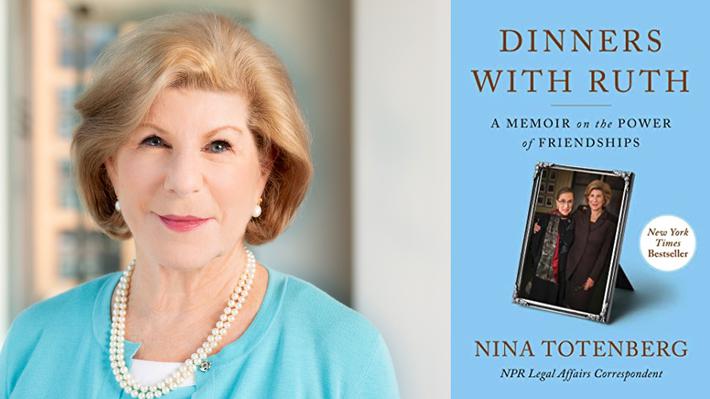 Dinners with Ruth
In the theme of Galentine's Day and female friendships is NPR legal affairs correspondent Nina Totenberg's boo...
Read More >>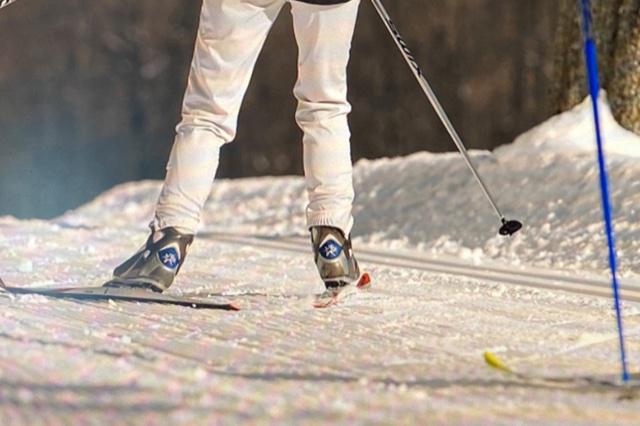 Shooting Ski-t
Take aim when you pair cross-country skiing with airsoft during Crystal Mountain's Airsoft Biathlon on Sunday, Feb. ...
Read More >>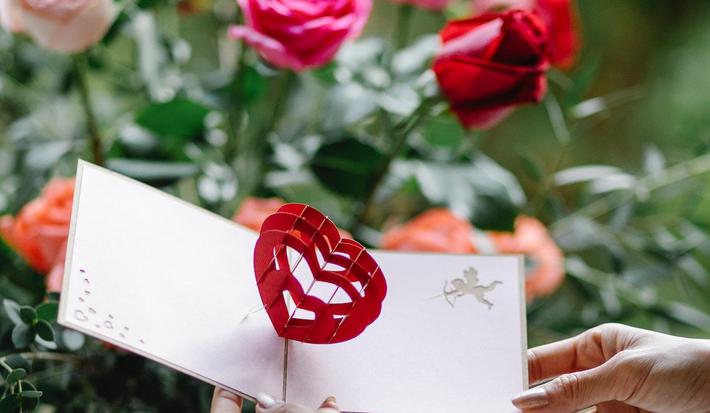 The Lost Art of Valentines: Three spots to find (or make) the perfect card
Remember the days of giving valentines in elementary school? Of perfecting each card and sentiment and placing each sparkl...
Read More >>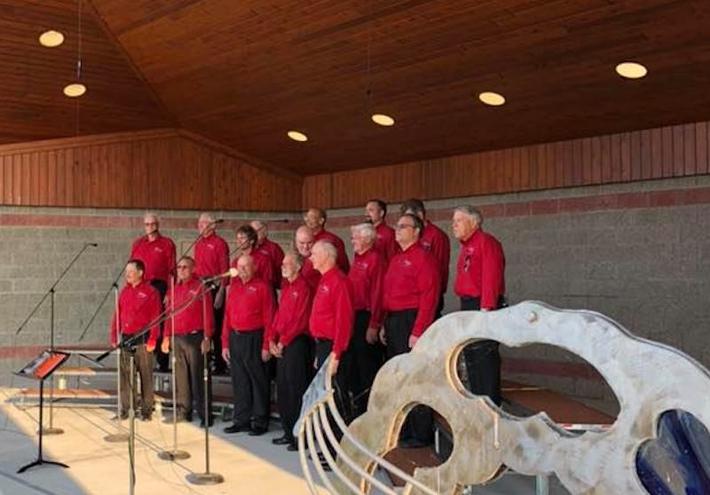 Singing Valentines
If you need a fresh way to show your love and gratitude this season, then perhaps a singing valentine is up your alley. Th...
Read More >>