Intentional Act or Drunken Negligence?
Mystery still shrouds hit and run death of Kellyann Boyce Hurlbert
July 21, 2013
Police reached over 400 tips in the case of the July 5 hit and run death of Kellyann (Boyce) Hurlbert, but all of that information from the public so far hasn't helped investigators get any closer to solving the case.
"We're still basically at the same place we were on the fifth," Capt. Mike Ayling, who is heading up the investigation, said last Wednesday.
The lack of progress is in stark contrast to the amount of effort investigators have put into the case. Investigators have followed up on every tip.
The FBI and the Michigan State Police recently joined the investigation. The state police can help design a crash reconstruction model that could be used at a trial, if the case reaches that point.
SIGNS OF INTENT

There are reasons to believe the hit and run was an intentional act.
First, there are the other similar crashes, one on June 28, 2012, when a pregnant 31-year-old was run down, breaking her leg, and another on July 5, 2010, when a 39-yearold woman was struck.
All three cases happened late at night, at roughly the same time of year, and each case involved a dark-colored truck. Each one involved a woman alone on her bicycle late at night. Each woman was headed east.
Another indicator in Hurlbert's case that she was struck intentionally was that there was a parked car not far in front of the location of the initial impact, Ayling said.
That car would have been difficult for someone who was drunk to maneuver around, he said, yet the person who struck Hurlbert was able to avoid the car.
EVIDENCE OF A DRUNK DRIVER

On the other hand, this hit and run has characteristics of a drunk driver crash.
"The evidence at the scene suggests a drunk driver to me, but that doesn't change how we're investigating it," Ayling said. "We're looking at all possibilities."
At the scene, the skid marks on the road show the driver overcorrected as they went around the turn, a signature of a drunk driver, he said.
Also, the time of night, close to closing time at bars, points toward a drunk driver, Ayling said.
Ultimately, Ayling said it can't be determined for certain whether or not this was intentional.
"I don't know. I wish I did," he said.
NO VEHICLE DAMAGE

The bulk of the tips that have come in have been about vehicles with front-end damage, Ayling said.
Police now believe it is likely the crash was initially low-impact and there was no damage to the suspect's vehicle.
"We're not convinced that there was any damage to the vehicle," he said. "We don't know if there's damage or not, but we feel there probably isn't."
There was no evidence left behind at the scene that suggested damage. No bits of car parts or anything like that.
Police are looking for a medium sized or smaller dark pickup or possibly an SUV. They haven't ruled out a silver vehicle, because silver can look black in the dark, but a tip about about a silver vehicle seen near the crash is no longer considered credible, he said.
CLEANING THE STREET
Ayling said the city planned to resurface part of Washington and Railroad streets to clean up the terrifying skid marks left behind by the hit and run.
He said the city had received complaints about the disturbing marks on the road.
Workers tried to clean them off with street sweepers, which went over them several times, but that didn't work.
Anyone with any information about the crash can still call investigators.
Detectives assigned to the case can be reached at (231) 995-5152 or anonymous tips can be called in at (231) 947-8477.
Trending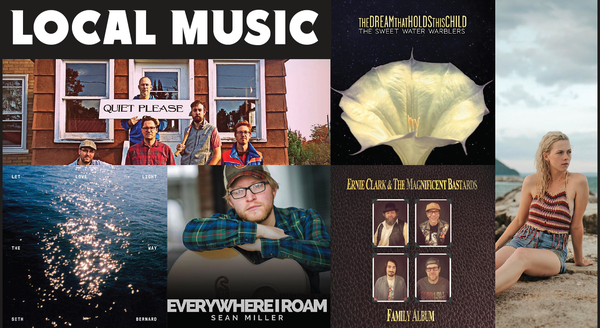 Listen Up: The Latest & Greatest Spins
So 2020 has not been a particularly great year for arts and entertainment. Film releases have been delayed. Concert tours ...
Read More >>

The Libertarians are Coming
Something in the ether, maybe, brought together a bunch of people who over the last year or so declared themselves Liberta...
Read More >>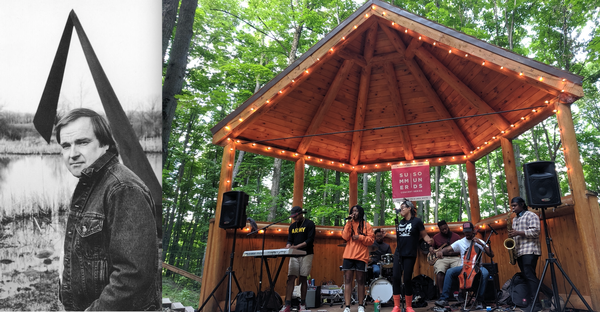 The Other Summer Sounds
As with virtually all venues, the enchanting forest-circled amphitheater inside Michigan Legacy Art Park — like its ...
Read More >>

Say You Were a Fan First
Who are the next big bright stars on the Michigan musical landscape? Who's the next band to become a local favorite ...
Read More >>
↑