Pot Doctor Convicted, But Avoids Jail
Sept. 8, 2013
Prosecution of Dr. Edward Harwell followed an ugly family lawsuit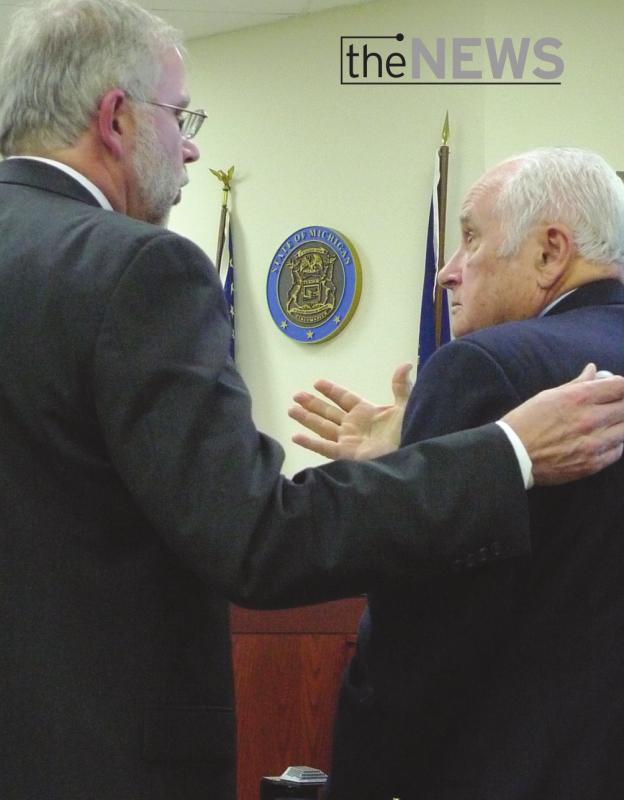 A doctor who came out of retirement to run three medical marijuana clinics around Michigan -- including one in Cadillac -- pleaded no contest to misdemeanor charges after police and prosecutors said he ran the clinics as forprofit certification mills.
Dr. Edward Harwell, 77, of Reed City, will not go to jail, but has lost his medical license in the state of Michigan.
Harwell's attorney, Michael Cronkright, had hoped to get the charges dismissed altogether, but he said he was pleased with the resolution.
"Certainly, I don't think that a doctor who served the community for five decades should be going to jail, so I think it's a fair outcome," Cronkright said.
Authorities in the case, which was prosecuted in Wexford County and investigated by the Traverse Narcotics Team, have said their main objective was to strip Harwell of his medical license, which allowed him to certify people for medical marijuana cards.
SON SUES FATHER
The respective sides portrayed Harwell as either a kindly doctor who came out of retirement to help people who needed marijuana to treat pain or as a greedy profiteer who saw in Michigan's Medical Marijuana Act a way to make a quick buck.
Trouble for Harwell followed an ugly lawsuit filed by his son and daughter-in-law over his marijuana certification clinics in Cadillac, Lansing and Ann Arbor.
Harwell's son, Cameron Harwell, a Cadillac attorney, and his wife, Shelly, claim in the lawsuit that they researched the viability of a medical marijuana certification business, that Shelly Harwell spent six months setting up the business, and that Dr. Harwell took control of the clinics when he realized how profitable they were.
The lawsuit also charged that soon after taking over the clinics, Dr. Harwell instituted unsound business practices and failed to properly examine patients before he issued certifications.
"My wife and I set it up and then he came in and basically ran it the way he did," Cameron Harwell said. "We had nothing to do with it."
Edward Harwell, through his attorney Cronkright, denied all of the allegations and maintained that his medical practices were sound. In a court filing, Cronkright argued that Shelly Harwell, who was supposed to manage the Cadillac office, failed to perform her job.
CRIMINAL CASE FOLLOWED SUIT
The lawsuit, which seeks damages for violation of a partnership agreement, invasion of privacy, and business defamation, among other things, was filed in Wexford County on June 1, 2012.
The lawsuit detailed the claims from Cameron and Shelly Harwell that the older Harwell failed to properly examine patients and that when they confronted him with their concerns about how he ran the clinic, the doctor responded that "it was his ass on the line."
Soon after, in August, the Michigan Attorney General's office announced they were filing a civil complaint against Harwell and going after his medical license.
That was followed by a Traverse Narcotics Team investigation, which saw three undercover police officers visit Harwell's clinic the following February posing as patients who suffered from headaches or neck aches and who lacked medical records.
THE DOCTOR FACED PRISON

Harwell was subsequently charged in two cases that contained several felony counts, including conspiracy and intentionally placing misleading information in a medical chart.
Harwell always denied the charges, and through Cronkright, argued that prosecutors never presented medical expert testimony that proved Harwell mishandled his patients' charts.
At a preliminary hearing in March and April, the conspiracy charges, which were the most serious and carried up to five years in prison, were dismissed by a judge.
But the judge upheld the false medical information felony charges against Harwell and the case moved forward to trial.
IN THE END, FINED $575

Cronkright sought through a motion to have the remaining charges against his client dismissed in circuit court because, he argued, prosecutors never presented medical evidence to support the claim that Harwell put misleading information in medical files.
In trying to get the charges dismissed, Cronkright argued that Harwell never knowingly put false information in a patient's file.
"While much of the information may in fact be lies told by the officer, there is no suggestion that Dr. Harwell was aware of the misleading nature of the information," Cronkright wrote.
The undercover officers alleged Harwell only performed perfunctory exams and then added information to their medical charts beyond what they said during the visit.
Wexford County Prosecutor Anthony Badovinac did not return a message seeking comment.
Cronkright's motion was ultimately rejected by a judge, however. Harwell agreed to a plea deal that ended the case with a conviction, but no jail time or felony conviction.
Harwell pleaded guilty to two counts of recklessly putting information in patients' medical charts on Aug. 23 and he was ordered to pay fines and costs of $575.
His license to practice medicine was suspended in Michigan as of July 17.
"˜TOLD US TO POUND SAND'

The civil suit was put on hold until the conclusion of the criminal proceedings, and now it will likely carry on. Neither side wanted to comment about what they expect would happen with the lawsuit.
The lawsuit describes a family that got together for a business venture, and then was torn apart by the business.
Harwell's son said in the lawsuit that his father had been retired for 17 years when he contacted him about a medical marijuana business in April 2010. The elder Harwell agreed, and his son and daughter-in-law spent six months putting the businesses together while Dr. Harwell reestablished his Michigan medical license and moved back to the state from Florida.
The lawsuit said that gross receipts the first day that Dr. Harwell certified medical marijuana patients upon his return to Michigan were over $22,000; that one day in the first week he certified around 100 patients; and that Harwell soon became hostile and began to push his son and daughter-in-law out of the business.
Cameron Harwell claims his father acted out of greed: "He told us to pound sand," he said in a phone interview.
In the lawsuit, the younger Harwells claimed that after they were forced out, the Cadillac medical marijuana clinic was run by a laid-off steelworker and an exotic dancer.
Cronkright said the lawsuit is frivolous. "In the big picture, the case has very little merit." Cronkright said.
FAMILY REMAINS ESTRANGED

Cameron Harwell said he hasn't spoken with his father in three years.
He said he didn't want to comment about what he thought of how his father's criminal case was resolved.
Cameron Harwell said he doesn't believe the lawsuit he filed caused his father to be targeted by the attorney general, police and prosecutors. He said he believes there were numerous complaints to authorities from people who visited the clinics about his father's practices before the lawsuit was filed.
Trending
Pronouns 101
My first assignment in an online graduate-level class was to provide information about my background, including my pronoun...
Read More >>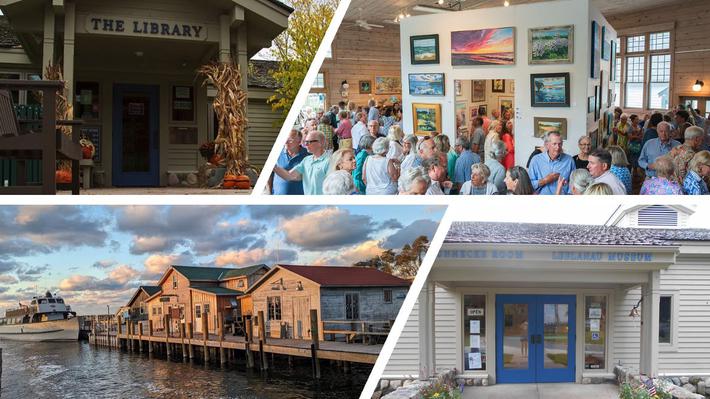 Collaboration Is the Name of the Game
How long does it take to create a cultural center? As few as three years, or as many as 170. Sometimes both. The organiza...
Read More >>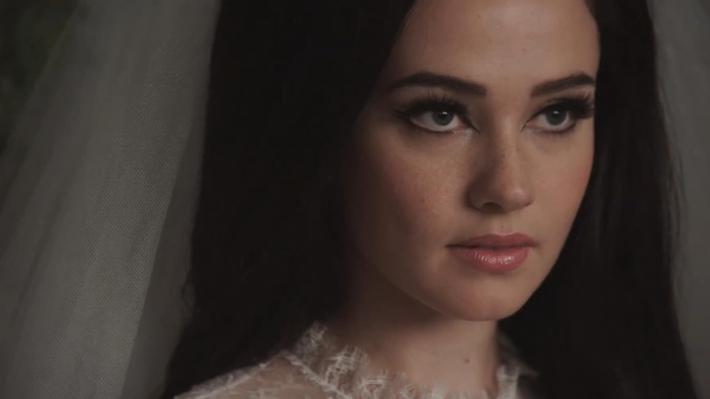 Film Review: Priscilla
While you will certainly be mesmerized by the haunting lead performance from newcomer Cailee Spaeny—and be impressed...
Read More >>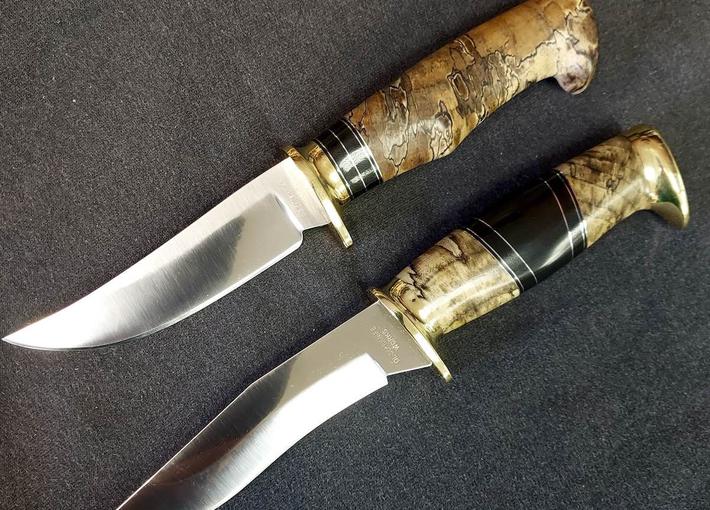 Bespoke Blades
What do you do with a battered ice skate, an old rubber puck, a cracked hockey stick, and a gob of tape? Pitch 'em, ...
Read More >>