City of the Dead
Petoskey's history lies below and above ground at Greenwood Cemetery
Sept. 29, 2013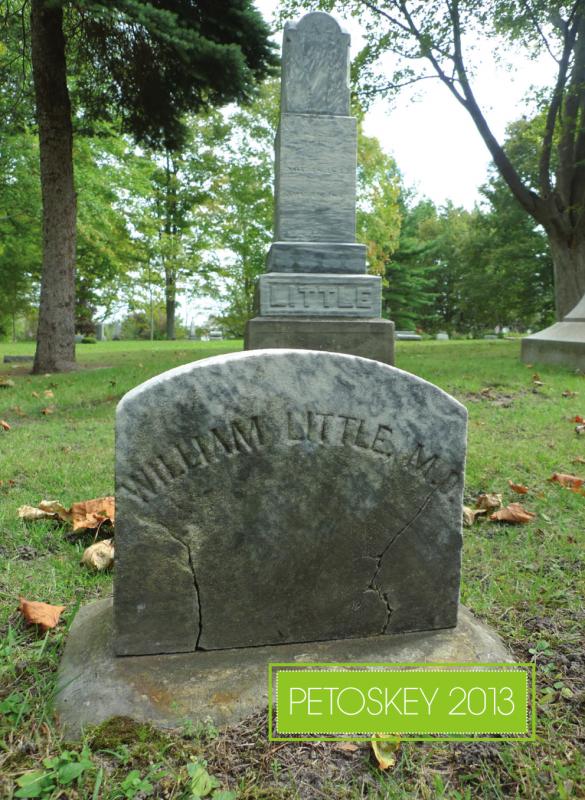 Mention an obscure but notable name from Petoskey's past, and if that person was buried in Greenwood Cemetery, chances are Karl Crawford can point to a map of the sprawling, 90-acre estate to exactly where to find the headstone.
Crawford has some experience at the cemetery; you could say it is in his blood. Crawford's grandfather was superintendent beginning in 1920. His father worked there for 17 years before he was born. Crawford, current superintendent of the municipal facility, started there in 1961 mowing grass and digging graves at age 14.
And over the years, Crawford hasn't just taken care of the physical cemetery -- its grass and trees and hedges and roads and markers -- he's taken care of its history.
"I took over the cemetery in 1977 and at that time there were no records before 1912," he said. "I'm guessing that they kept the records before that, they just didn't keep the records that they kept."
COLLECTED OLD NEWSPAPERS

Under Crawford, Greenwood became home to Petoskey's historical newspaper archives.
"The News Review didn't want them anymore," Crawford said.
He explained that as the Petoskey News Review acquired other newspapers over the years, it acquired the archives, which became a burden. Eventually, he said, the newspaper decided they didn't want the cost to maintain them.
The archives wound up at the library, and then the historical society, and finally the cemetery, where Crawford found space for the archives to be stored in a temperaturecontroled environment.
The old newspapers provide the key to Petoskey's past and the lives of the pioneers who settled here.
Crawford and his staff have used them to so far produce five volumes about Petoskey's early settlers, beginning with a volume published in 2008. The volumes accompany an annual history tour at the cemetery, held as a fundraiser each August.
Following are a few of the dozens of fascinating lives Crawford has documented: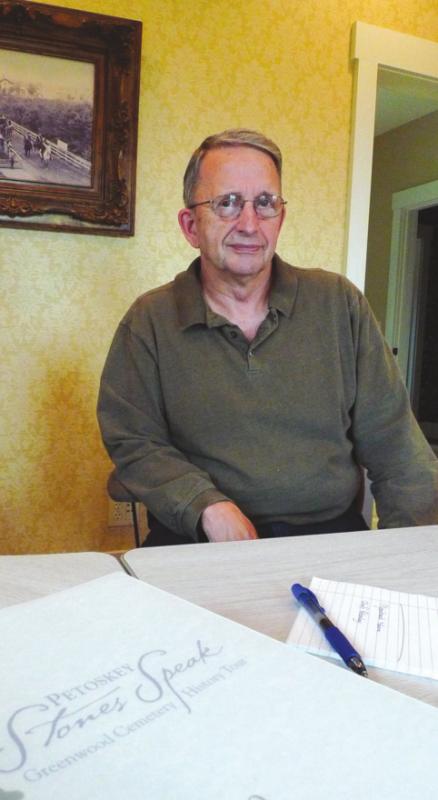 PETOSKEY'S FIRST DOCTOR
The absence of modern medicine in pioneer days struck down so many infants and children that the average life span in Petoskey in 1875, the year the cemetery opened, was just under 15 years.
While some people managed to live into their 80s and 90s, the hard times also struck down adults in the prime of their lives.
Take one of the first people profiled in Crawford's history project -- Dr. William Little.
Little celebrated many "firsts" in Petoskey.
One of them was the unfortunate distinction to be the first person buried in the cemetery.
Little was born on Nov. 18, 1842 and he accomplished a lot in a short life.
In fact, he helped establish Greenwood not long after he moved to Petoskey to become the city's first doctor.
Little only lived in Petoskey for two years.
He was the first postmaster; the first to open a hotel; the first to open a drug store; the first to organize a school board; and the first to publish a newspaper, though that lasted just one issue.
UNTIMELY DEATH

He arrived on a steamer in the spring of 1873 and was convinced by Hiram Rose, considered to be the founder of Petoskey, that it would be a promising place to live. He soon returned with his wife Annie and their daughter on the first passenger train to arrive in Petoskey.
His death was thought to be the result of his commitment to overwork. Even while involved in so many other projects, Dr. Little treated whoever needed help, including Indians and railway workers and settlers as far north as Cross Village. He fell ill during a winter trip to Cross Village to treat a boy's broken leg.
He decided to recuperate in Florida and he died on his way, in Grand Rapids.
He was buried in Greenwood with his one-year-old son, Willie, whose body was transferred from a cemetery in Reed City, where the family had lived previously.
GAVE HER NAME TO MANCELONA

At a time when so many lives were cut so short, some people managed to live long enough to see the world change completely.
Minnie Mancelona Pratt was one of those people.
She led an extraordinary life, arriving in Northern Michigan with her family from Missouri as one of the first white settlers of Northern Michigan and giving her name to an Antrim County village.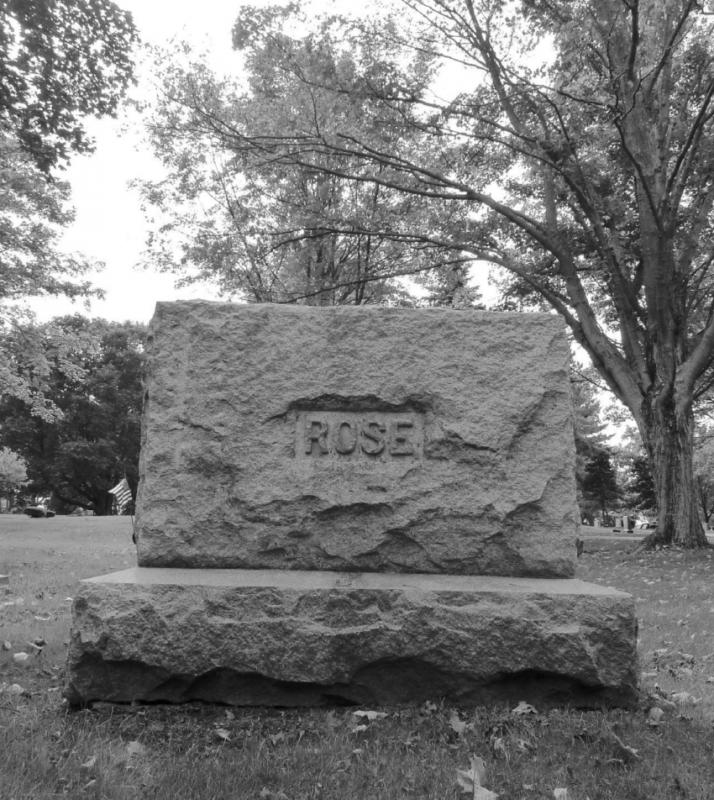 She lived to be almost 100 years old.
She was born among pioneers a year following the Civil War and she died in the early 1960s, late enough to be able to watch television shows about the lives of pioneers.
Her parents settled what would be called Mancelona in 1871 with several other families. They wanted to get in on the logging boom. Minnie Mancelona was the youngest among them so it was decided the town would take her middle name.
Mancelona grew slowly, though its namesake's father built a railroad depot to convince the railroad to allow the trains to stop there. He also built a hotel called the Mountain House and he started a school.
He was postmaster, highway commissioner and an elected inspector, but he and Minnie Mancelona and the rest of the family moved to Petoskey in 1877 after he was arrested and charged with bribery amid a scandal over the location of the county seat.
The townsfolk must not have thought too much of the charge, however. Three years later, while he was a resident of Petoskey, he was elected to the Mancelona Board of Trustees.
A LONG LIFE REMEMBERED

Minnie Mancelona, meanwhile, began teaching school in Petoskey at age 15 and she married Charles Pratt at age 19.
Pratt was a former canal boat captain in New York and he paid Petoskey a visit and decided to stay for good after he met Minnie Mancelona. He was elected sheriff the following year and later he was named US Marshall.
Pratt served a distinguished career in law enforcement and one time captured a fugitive from Florida and his police work was praised in newspapers throughout the country.
He died in 1912 and Minnie Mancelona lived 50 more years, until the age of 97.
For those 50 years that Minnie Mancelona lived in Petoskey in the 20th Century, for her it remained as if it was the 19th Century.
The Petoskey News Review said in an article in 1960: "She became a widow in 1912 and has continued to reside at her lovely home on Bay-st., among souvenirs of another era. She has never replaced the quaint old carved mahogany furniture, the Persian rugs and gilded mirrors, that she purchased with her husband during happier days. They lend a quaint charm to the gracious atmosphere that surrounds her -- and keeps her memories closer. When you are 95 most of the people you knew are gone and memories become most precious, Mrs. Pratt maintains."
THE FATHER OF PETOSKEY

The man Crawford says most consider the father of Petoskey lived a long and colorful life even before he set foot in the shore of Little Traverse Bay.
Hiram Obed Rose was born in New York and traveled with his family before they settled in Coldwater, near the Michigan- Indiana border. He worked as a printer at the Coldwater Sentinel, having had to make a living for himself from the age of 12, when his father died. He followed the "˜49ers out to California looking for gold in 1851, managed to make some money, and he followed that with an attempt at a life in the Upper Peninsula copper country.
He wound up in what would become Northport after that and he found a wife and purchased 800 acres.
He built a business supplying firewood to steamboats. He was credited with developing Northport by the time he left 19 years later.
He got to know the Petoskey area because he made annual fur trading trips there.
He is said to have used his influence on a trip to Traverse City to convince the railroad to extend the line from there to Petoskey and Harbor Springs.
Rose's list of accomplishments in Petoskey after he moved here in 1874 is long enough to sound unlikely:
He opened a general store. He founded Michigan Lime Works. He built the first public dock. He platted the village. He promoted Bay View to the Michigan Campground Association. He was the first village president. He built the Arlington Hotel. He built the opera house. He made the first long distance call on an electric telephone. He built the first electric plant. He saw that streetlights were strung.
FROM WILDERNESS TO CITY

Perhaps it's easier to believe he did all of that if you understand that Petoskey was wilderness before Rose arrived.
Rose was also friends with Cheif Ignatius Petosegay, a prominent merchant and landowner who gave his name to Petoskey.
By the time he died, he was beloved.
Upon his death the first line in the Petoskey Evening News story read: "Captain Rose is dead!" "¦ The story continued: "an air of sadness and gloom has since pervaded the city." He was described as the best loved and best known man in Petoskey "and all of northern Michigan."
"Captain Hiram O. Rose "¦ has probably had more to do with the development of Petoskey than any other man who has ever lived here."
He had lived in Petoskey for 40 years and he died of pneumonia.
Trending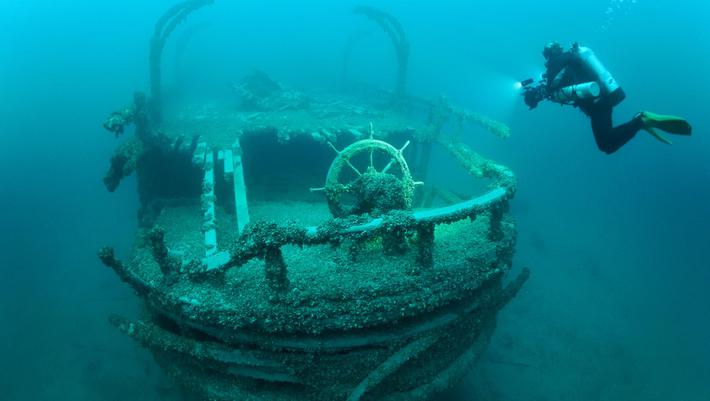 Shipwreck Whiskey: What's Happening with the Westmoreland and its High-Proof Treasures?
Few shipwrecks in the Great Lakes pique the fascination of armchair treasure hunters as much as the Westmoreland, a cargo-...
Read More >>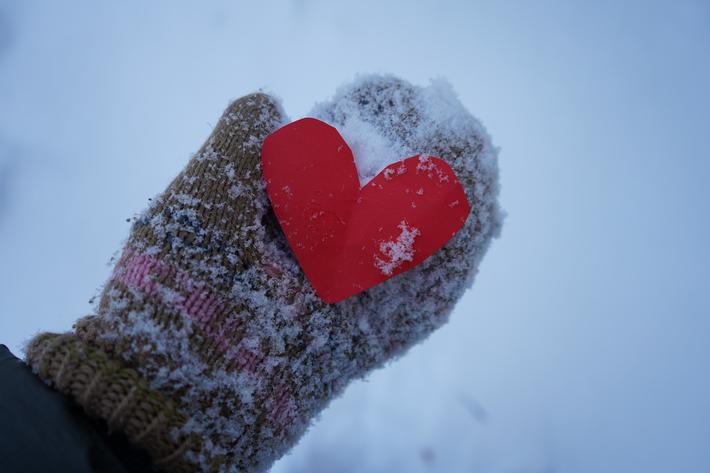 Merry Mittens
The Mitten Real Estate Group of Traverse City is helping make the season bright by kicking off their first Mitten Drive, w...
Read More >>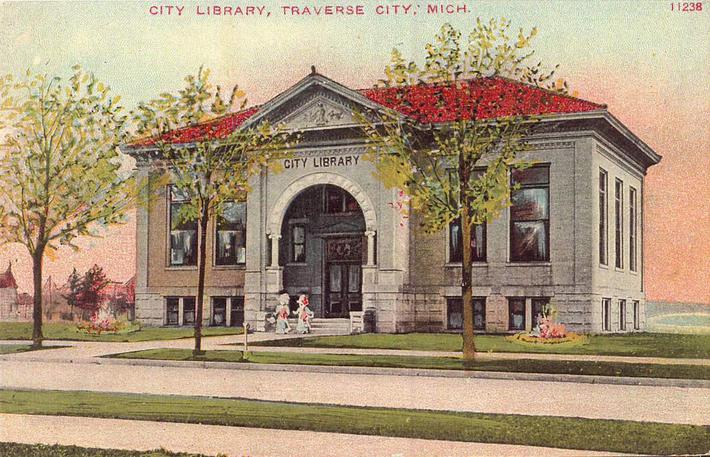 A Literary History of TADL
Next year, the Traverse Area District Library (TADL) will celebrate 155 years of lending books and knowledge in northern M...
Read More >>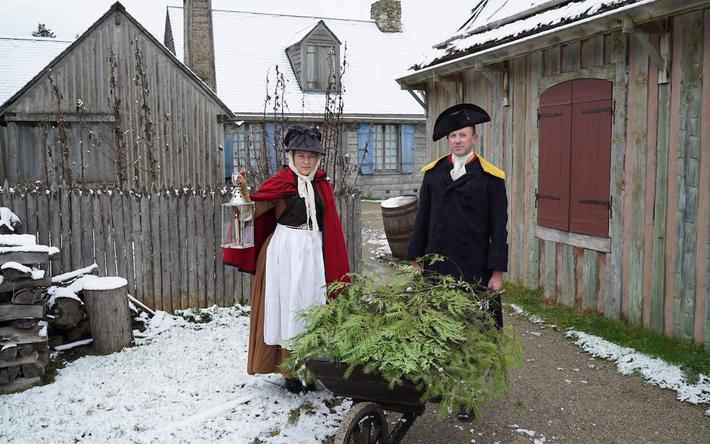 A Colonial Christmas
Christmas is coming to Colonial Michilimackinac in Mackinaw City on Dec. 9. Storytellers will bring to life the stories of...
Read More >>