Homeless in Northern Michigan
Where they go and what's available in our region.
April 13, 2014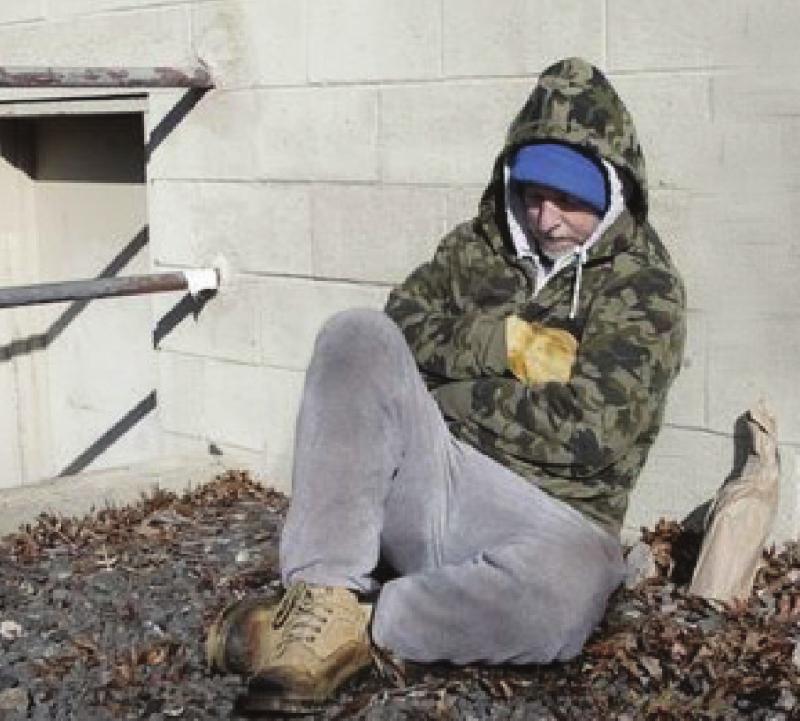 Traverse City is not only the region's population center, a new Northern Express study shows it also offers the region's homeless the most robust facilities and services.
From the number of beds available in shelters to the frequency of soup kitchen meals to the availability of places to talk to people about getting help, nowhere in northern Michigan are there more services for the homeless than in Traverse City.
Advocates for the homeless say despite all of the steps taken, the lack of affordable housing means the homeless problem is not going away. Until there are more affordable places to live around Traverse City, the problem will persist.
That's led to the controversial proposal to establish a permanent home for Safe Harbor, the decade-old, church-run winter shelter that was created in response to homeless people dying of exposure around Traverse City.
Amid the debate, the Northern Express decided to look at whether providing better services could draw more homeless to an area, why the problem has gotten so bad recently and what services for the homeless are offered in other communities in our region.
IS TC A DESTINATION?
Does the impressive breadth of services for the homeless in Traverse City draw more homeless here?
Homeless advocates say no, most of Traverse City's homeless people are local.
Ryan Hannon, Goodwill's street outreach coordinator, said 74 percent of the homeless in Traverse City are from Grand Traverse County; 85 percent are from the five-county area; 93 percent are from Michigan.
He said those numbers come from the 2013 "Point-in-Time" homeless survey.
"Most of the people who aren't from the area used to be in the area, have connections or have family that they came to stay with," Hannon said. "Occasionally there's someone who met a girl online. They come here and find out she's met other guys online and they have nowhere to go."
Lucy Diebolt, who runs the community breakfast program at Central United Methodist Church which feeds 65 to 80 people daily, many of them Safe Harbor guests, agreed that the homeless in Traverse City are from the area.
"The majority of the people that are attending our service are local people," she said. "There are a few that came up here for some reason or another," but not many from outside the area.
Cecil McNally, CEO of Goodwill Industries, said he doesn't believe Traverse City attracts homeless from other areas. Among the reasons is climate.
"It's not like people are coming to Traverse City from Southern California because we have a wonderful homeless system," McNally said.
NOT A HUB FOR FUNDING
One of the problems Traverse City faces is that even if it has become a hub for the homeless from nearby counties, it's not considered a homeless center when state and federal funding is handed out.
"We are like a metropolitan hub for the rest of Northern Michigan, but we're not treated that way in eligibility to receive funding for programs," Hannon said. "We're designated an affluent, rural area in terms of how the state looks at us, and we are not at all prioritized for additional funding for homelessness. That's going to Detroit, Lansing, Grand Rapids."
The local agency in control of most of the funding for subsidized housing for the homeless, the Northwest Michigan Community Action Agency has only one intake coordinator to get housing vouchers for the chronically homeless.
The waiting list is years long. Most of the people who use Safe Harbor haven't even seen the intake coordinator to be able to start the process to get on the list, organizers say.
McNally said there is a disconnect between how the homeless population is spread around the region and how state and federal funds for solving homelessness are distributed.
The distribution of housing vouchers is inequitable because it's based on an area's total population, not the number of homeless people in that area.
"I don't know the answer to how you actually distribute it," McNally said.
WHY SO MANY HOMELESS NOW?
The numbers Safe Harbor cites to show why they need a permanent location demonstrate just how much the homeless population in Traverse City has exploded recently.
Safe Harbor has gone from providing 5,000 "bed nights" during the 2010-2011 season to 7,500 in 2012-2013. (A "bed night" is one person at the shelter for one night.)
This year they project they will have provided more than 10,000 by the end of the season. They project 2014-15 will see more than 12,000 bed nights.
Safe Harbor considers "comfortable capacity" for the churches that participate to be around 9,000 bed nights per season.
"The capacity is beyond comfortable for the churches, and we're projecting increased numbers next year, in the next three years," said Christie Minervini, a Safe Harbor board member.
Hannon and Minervini believe homeless numbers have increased in the past few years due to lingering effects of the recession.
"People have held on for as long as they can and exhausted all their resources," Hannon said. "So the economy really tanked in, what was it, 2008? "¦ But people don't become living on
the streets overnight. They do whatever they can to try to stay afloat, and the process people go through is they continue to lose everything they have. That exacerbates mental illness and frustration and in turn increases substance abuse."
Just as homelessness has increased, state and federal funds to combat homelessness have been cut.
"The need is up and assistance is down, so that's why we see a lot of the people in the streets," Hannon said.
McNally said the root of the homeless problem in Traverse City is lack of affordable housing. Until that problem is solved, something like Safe Harbor will be needed.
McNally said he believes state and federal assistance to the area needs to increase so there are more housing vouchers available.
The area around Traverse City also needs to increase affordable housing, he said. That means there should be incentives for landlords to offer affordable rent. Affordable housing should be required in new developments, he said.
SHELTERS UP NORTH
Elsewhere in the region, communities are struggling with homelessness in their own way.
There are permanent or emergency shelters in Petoskey, Alpena, Gaylord, Mio, Manistee and Cadillac.
Some fairly sizable towns, like Cheboygan, Grayling and Roscommon, lack homeless shelters altogether. The Northern Express survey did not include shelters for specific populations, such as shelters for domestic violence victims.
"I personally believe there should be a homeless shelter here," said Tracy Torrence, United Way executive director in Cheboygan.
In Cheboygan, the Salvation Army can provide motel vouchers for up to three nights for people in an emergency, Torrence said. Otherwise, people who become homeless go from couch to couch, live in a vehicle, or leave town.
Those who have to leave town presumably wind up in shelters in Petoskey or Alpena or further away.
Does a community have a responsibility to its neighbors to provide shelter for its own homeless population?
McNally said that is a tough question made even more complicated by the fact that the way the state distributes funding for homeless shelters has changed in the past decade. It's now almost impossible to start a new shelter.
"The little money that's available for shelters now is not available to people who want to open a new shelter," McNally said. "The state feels that shelters are not the way to go. They want the housing-first model."
OUT OF FUNDS IN GAYLORD
In Gaylord, the permanent homeless shelter, the Friendship House, closed last fall when it ran out of funding.
Carrie Butler, refuge board president, said when the homeless shelter closed, there was no choice but to open an emergency, temporary shelter based on Safe Harbor.
"There was absolutely no services available," she said. "We kind of went into emergency mode."
A group of churches, led by Mt. Hope Church, decided to establish the Rolling Shelter, which opened in November and averaged four to six guests per night this winter.
There were more homeless people around Gaylord before the permanent shelter closed and Butler believes many of them have left town.
"Once the Friendship Shelter closed, a lot of people relocated," Butler said.
"People moved on to other counties that had services."
McNally said he was concerned that when the Friendship Shelter closed those people would relocate to Traverse City, but he doesn't believe that happened.
"I thought we would have a lot of fallout here from that, but nobody's been able to tell me that we have," McNally said. "I'm not sure where they're ending up."
HUBS IN PETOSKEY AND CADILLAC
One possible destination for Gaylord's homeless might have been Petoskey, which has a year-round shelter.
In Petoskey, most of the guests served by the Nehemiah House are from the immediate area, but they also see some spillover from neighboring regions that lack services.
"We do get a fair percentage from the Upper Peninsula, too, because there's almost nothing up there," said Mike Walker, Nehemiah director.
Walker guessed that 70 percent of Nehemiah House residents are local are local and 30 percent are from outside the region or another state.
At New Hope Shelter in Cadillac, there was concern two or three years ago that the services they offered enticed people in from out of town, said Brenda Wright, executive director.
"For a while we were all of a sudden having this influx of all of these people from outof-state; from out-of-county," Wright said.
The problem was pronounced enough that New Hope enacted a policy that gave people from Wexford or Missaukee counties priority on a waiting list.
"That's how we handled that and it's seemed to have slowed down," Wright said.
Still, Wright said she has heard about the debate in Traverse City and believes having a permanent home for a winter shelter makes sense. She doesn't know what the alternative would be.
She said she has also seen a recent increase in the number of homeless people in Cadillac, similar to Traverse City's growth.
"I tell you, Northern Michigan these last five years, it's just exploded," Wright said.
This fiscal year, which runs through May 1, New Hope had provided slightly fewer than 5,000 bed nights.
"We are where we were at the end of our last fiscal year, and we've still got five or six weeks to go," Wright said.
"˜REALLY HARD WAY TO LIVE'
Manistee opened a cold-weather emergency shelter modeled after Safe Harbor in 2009.
It is the only open homeless shelter in Manistee.
They've averaged seven to nine people per night this year, said Robin Paulis of Love, Inc.
Paulis said the homeless numbers have crept up in Manistee over the years. This year they've had more than ever.
She said she doesn't believe anyone has shown up in Manistee because of the emergency shelter there. She believes there is a perception among homeless people that there is work in Traverse City while there is none in Manistee.
"Manistee is not a destination for homeless because there's not a lot of employment," she said. "We do know that Traverse City is a more popular location because they have more potential for employment than we do here."
Paulis doesn't believe that increasing services for the homeless will necessarily draw more homeless to an area, however.
"I don't know that it would increase the population," she said. "Whether our communities want to admit it or not, the homeless are everywhere."
Having an emergency shelter just means having a warm place for people without a home to stay the night when it's cold outside, which is something she believes every community should provide.
"They didn't make a decision to become homeless. Most of them that we work with would much rather be worki ng and have their own home," Paulis said. "I think we need to not be so afraid about things. I don't know that there are so many people that would raise their hands and say, "˜I chose to be homeless in my life.' "It's a really hard way to live."
Trending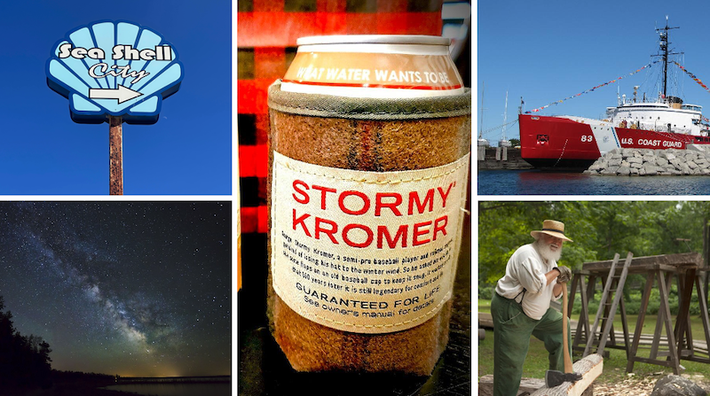 Must-sees on the Way to da U.P.
Whether you want to stretch your legs or stretch out your vacation, try at least one—or all!—of these detours ...
Read More >>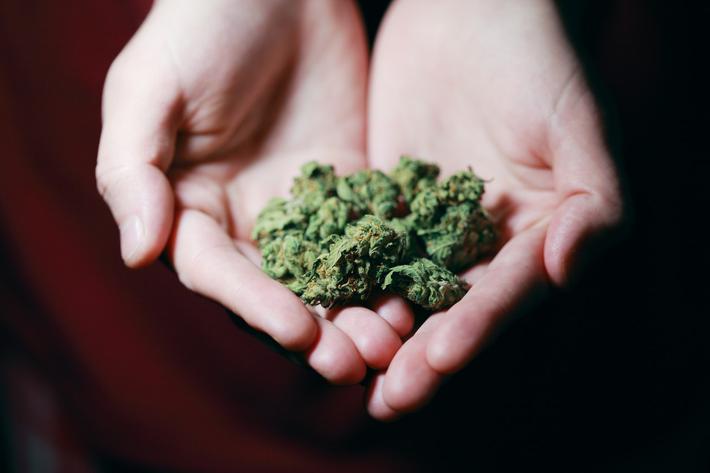 Traverse City Going Green(er)
After years of limbo, Traverse City's City Commission voted to move forward with allowing retail recreational mariju...
Read More >>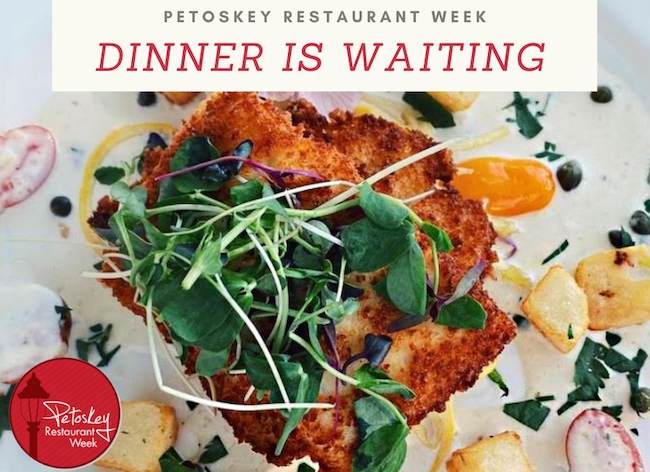 Restaurant Week Is Happening Now in Petoskey
Play hooky before the long weekend and make a stop in Petoskey for their spring Restaurant Week, running May 20-27. Three-...
Read More >>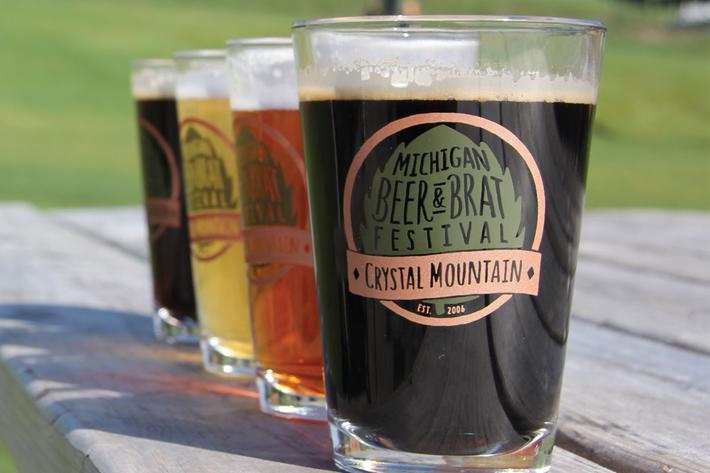 We See Beer and Brats in Your Future
The 15th annual Michigan Beer and Brat Festival is making a comeback Saturday, May 28, at Crystal Mountain in Thompsonvill...
Read More >>
↑