Art to be 'Used and Abused'
June 15, 2014

Growing up in Petoskey, Jason Thelen dreamed of being a surfer and riding the big saltwater waves. But fate kept him near fresh water, so he adapted accordingly and began building custom standup paddleboards that "take the big lake's little waves," he said.
"My paddle boards are perfectly designed for all facets of the ride," said Thelen, who opened Little Bay Boards in 2012. "Surf, fl at, yoga, relax"¦anything you want to do on a board."
With contrasting woods and a gleaming fi nish, Thelen's boards are one-of-a-kind art works that salvaged. He picks up red and white cedar and basswood that mills don't want.
"Every part of my boards is okay to the world," said Thelen, who also uses VOC compliant resins. "I fi nd the stuff mills are thinking about burning or throwing out and I try very hard to use all scraps from my boards. A half a trash can is usually what is left after a build."
Little Bay Boards is a one-man shop making one board at a time"¦but they aren't too precious to be used and "abused," Thelen said.
"This is art, yes and these boards are amazingly beautiful, but they are more than that. They are built to ride – to be used and abused," he said. "I get the biggest kick out of stories of clients hauling their boards off the car and inside for the night "˜cause it was going to rain! It's a paddle board and supposed to be in water!"
HOW I GOT STARTED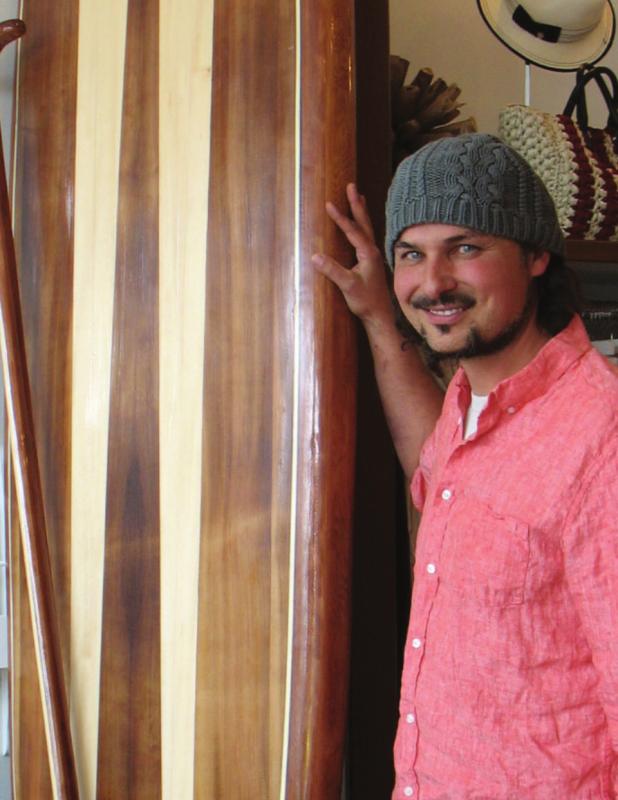 Honestly I couldn't afford to buy [a paddleboard.] My father-in-law John Plichta taught me everything I know to be a great carpenter and always told me I was smart enough to do anything if I put my mind to it.
So, if you can't buy, you learn how to build. And learn is what I did. The wood was the easy part. Learning volumes and float calcs as well as all things in design was the tricky part.
Teaming up with Lake Affect and Paul Jensen proved to be priceless. When I started to learn design of boards, I discovered some amazing things. Unless your board was built for you, it's not the right size.
Pro paddlers don't ride boards off a shelf.
They have them built for them. Why? Almost always a board is too big. Who wants to lug around an awkward thing to carry that's too big? That's how Little Bay Boards was born. Why buy something that's decent when you can have something perfect?
THE STORY BEHIND MY ART, MY INSPIRATION

My whole life I've been around these lakes. Some of my first memories are looking at that horizon line "¦ As a child, I'd seen every kind of wave out there. With my little child imagination creating a surfer riding one in. I'd dream of being able to do that. To be like the guys on TV, surfing. Carelessly coasting on nature's momentum, from the deep to the shallows and back again.
I remember asking my parents for a surfboard when I was very little. And I remember losing my dream when Dad explained why our lakes weren't like the oceans. Dad was the smartest man I ever knew and he always explained things to me. I fully understood what he was saying when I realized growing up to be a surfer wasn't going to happen here at home"¦ When life made its circle around and it was little copies of my own eyes looking up at me and asking that same surfing question, I decided it was time to change the answer. I'm smart enough to know it's not the lake's fault that I can't surf it. It's my fault for not designing a board that can be surfed on fresh water. So that's what I did.
WORK I'M MOST PROUD OF

I'd say my family. My wife and my girls mean everything to me. Making them proud of me is priceless. My extended Lake Affect family is so wonderful also.
YOU WON'T BELIEVE

You wouldn't believe the amount of dedication it takes to make these beauties. Building a wood board is something that'll challenge you as a person, trying your talents, your patience, your temper, your tools and your emotions.
MY FAVORITE ARTIST

Paul Jensen, the originator of the modern day hollow wood boards. His boards are unbelievable. He's helped me time and time again. I'm proud to be able to say I know him and have a deal with him to make his frame designs for Lake Affect.
ADVICE FOR ASPIRING ARTISTS

Never let your dreams go. Life comes in waves, learn to ride them!
MY WORK CAN BE SEEN/PURCHASED

At Lake Affect in Petoskey or lakeeffect.com.
Trending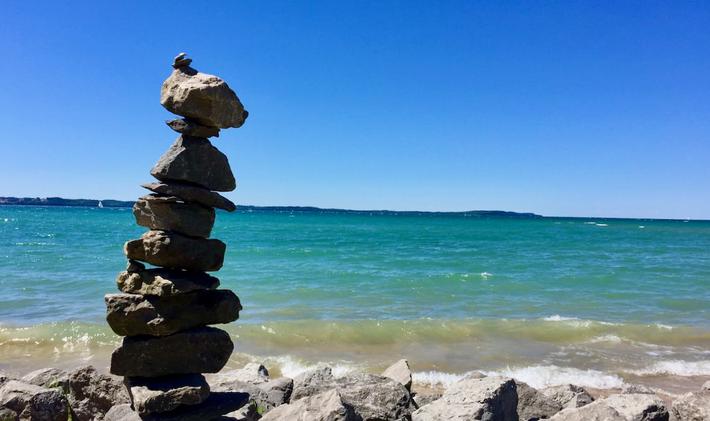 How Healthy Are Our Waters? Experts Weigh in on the Well-being of NoMi Waterways
We're all about to be waist deep in the busy summer season, and for many of us, it's also time to get waist de...
Read More >>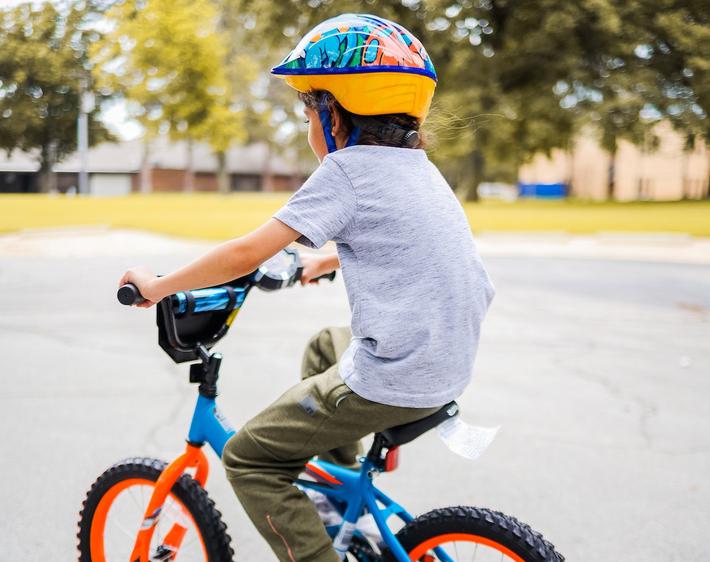 A Bike Extravaganza for the Kiddos
This event is brand new to northern Michigan: The Lynn Duse Memorial Kids' Bike Fest. Duse, the longtime Petoskey bu...
Read More >>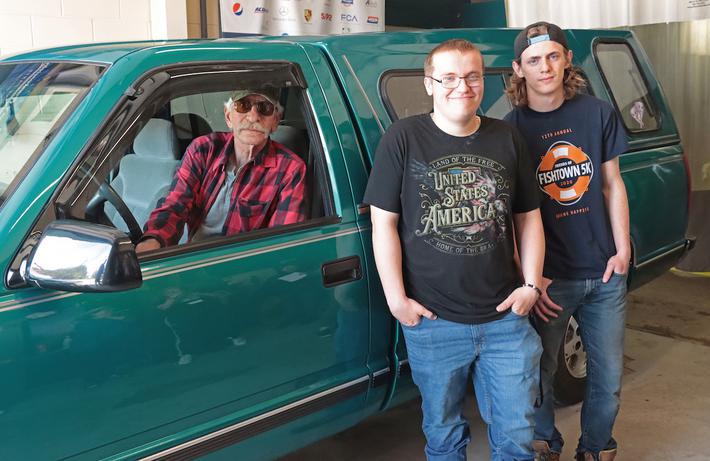 A Year-Long Restoration Complete
When a deadly tornado hit Gaylord last May, it left a trail of destruction to people's homes, businesses, and proper...
Read More >>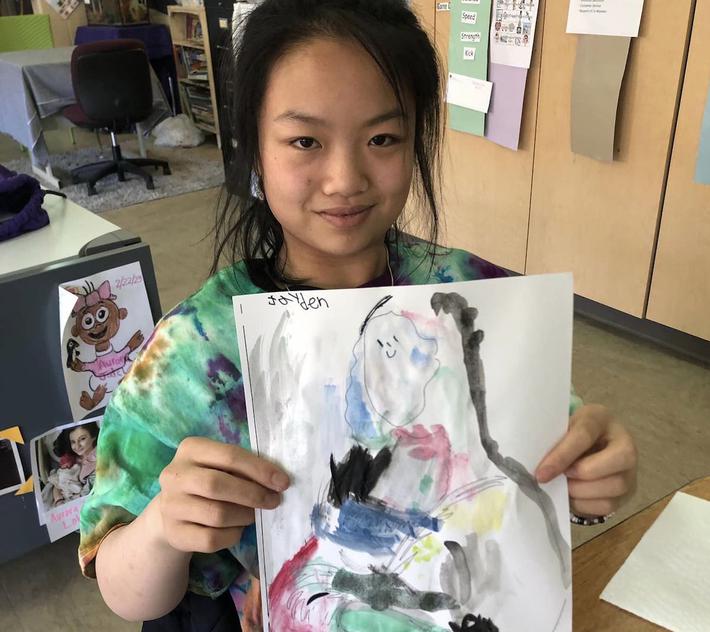 Investing in Local DEI Efforts
The Grand Traverse Regional Community Foundation announced it has awarded $11,000 from its Diversity Equity Inclusion (DEI...
Read More >>